Williams vs Caltech: A Comprehensive Analysis
Introduction: Understanding the Importance of College Comparison
Choosing the right college can have a long-lasting impact on a person's life. However, it can be a challenging decision given the multitude of colleges out there. Williams and California Institute of Technology (Caltech) are two of the most prestigious colleges in the United States. Both institutions offer exceptional academic programs, extracurricular activities, and career opportunities for students. This article will compare Williams vs Caltech based on various factors to help prospective students make an informed decision.
One of the factors that prospective students should consider when comparing colleges is the location. Williams College is located in Williamstown, Massachusetts, a small town in the Berkshire Mountains. The college is surrounded by beautiful scenery and offers a peaceful and serene environment for students to study and live in. On the other hand, Caltech is located in Pasadena, California, a bustling city in the Los Angeles metropolitan area. The location offers students access to a diverse range of cultural and entertainment activities, as well as internship and job opportunities in the tech industry.
Another important factor to consider is the student body. Williams College has a student population of around 2,000, with a student-to-faculty ratio of 7:1. The small size of the college fosters a close-knit community and allows for personalized attention from professors. Caltech, on the other hand, has a student population of around 1,000, with a student-to-faculty ratio of 3:1. The college is known for its rigorous academic programs and attracts students who are passionate about science and technology.
Academic Offerings: Analyzing the Curriculum and Course Offerings
One of the crucial factors that students consider when selecting a college is the academic program. Williams offers a liberal arts education, whereas Caltech specializes in science, technology, and engineering disciplines. Williams combines a broad range of disciplines, including humanities, social sciences, and natural sciences to create a comprehensive liberal arts curriculum. They offer over 150 courses and 33 majors.
On the other hand, Caltech places significant emphasis on science and technology education. They offer 24 undergraduate majors, seven graduate programs, and an interdisciplinary option. Caltech is reputed for its innovative and cutting-edge research programs in various areas, including astronomy, physics, engineering, and computer science.
In summary, while Williams places a strong emphasis on broad learning and producing well-rounded graduates, Caltech focuses more on STEM fields and developing highly-skilled professionals.
Additionally, both Williams and Caltech offer various opportunities for students to engage in research and hands-on learning experiences. Williams has a robust research program that allows students to work closely with faculty members on various projects. They also offer study abroad programs, internships, and community engagement opportunities. Caltech, on the other hand, has a strong focus on undergraduate research, with many students participating in research projects alongside faculty members. They also have various research centers and institutes that provide students with access to cutting-edge technology and equipment.
Campus Life: Examining the Social Scene and Extracurricular Activities
Besides academics, campus life is another vital component that students consider when selecting a college. Williams offers a vibrant campus life with numerous social events, clubs, and societies that cater to different interests. Students can participate in clubs such as the Outing Club, the Williams College Debate Union, and the Chess Club.
Similarly, Caltech students have a strong intellectual community. Although the college is known for its rigorous academic curriculum, students still find time to engage in extracurricular activities such as robotics, sports, and music. Both colleges maintain a dynamic campus life and promote community involvement in various activities.
At Williams, students can also participate in community service activities through the Center for Learning in Action. The center offers opportunities for students to engage in volunteer work, service-learning courses, and community-based research projects. Students can work with local organizations such as Habitat for Humanity, the Berkshire Food Project, and the Williamstown Youth Center.
Similarly, Caltech students can participate in research projects and internships through the Career Development Center. The center provides resources and support for students to explore career options, develop professional skills, and connect with alumni and employers. Students can also attend career fairs, workshops, and networking events.
Faculty and Student Ratio: Evaluating the Quality of Teaching and Learning Environment
The academic success and quality of education are highly reliant on the quality of faculty and student ratio. Williams has 2,100 students and a student to faculty ratio of 7:1. This ratio ensures that students receive individualized attention and support from faculty members.
Similarly, Caltech boasts of a low student to faculty ratio of 3:1. This ratio means that students have the opportunity to interact with distinguished faculty members personally. Caltech faculty members are highly skilled and experienced, and they are dedicated to providing excellent instruction to students. Both colleges have a commitment to providing a quality teaching and learning environment that is conducive to academic excellence.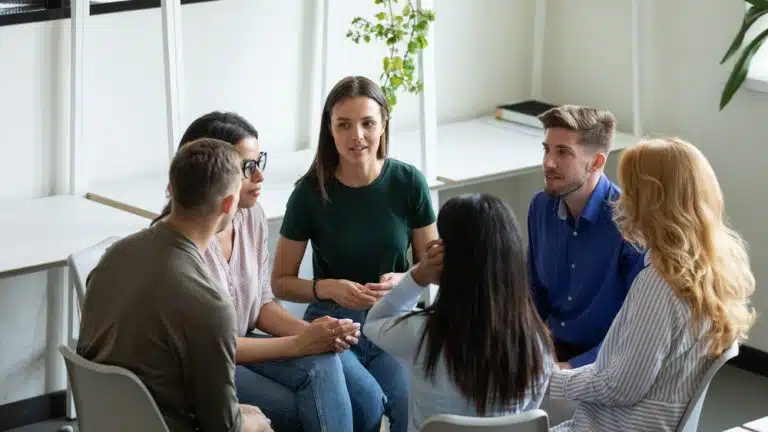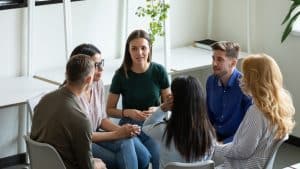 Furthermore, the low student to faculty ratio at both Williams and Caltech allows for more personalized and in-depth discussions in the classroom. Students have the opportunity to ask questions and engage in meaningful conversations with their professors, leading to a deeper understanding of the subject matter.
In addition, the low student to faculty ratio also allows for more opportunities for research and collaboration between students and faculty members. Students can work closely with professors on research projects, gaining valuable experience and knowledge in their field of study.
Admission Criteria: Comparing the Selectivity and Admission Process of Both Colleges
The admission process for Williams and Caltech Colleges is highly competitive, and both colleges have an excellent academic reputation. Caltech is known as one of the most selective colleges in the United States, with a 6.4% acceptance rate. Williams is also highly selective, with an acceptance rate of 12%.
In terms of admission criteria, both colleges consider academic excellence, character, leadership potential, and community involvement. They require students to submit SAT or ACT scores, high school transcripts, letters of recommendation, and standardized test scores.
However, there are some differences in the admission process between the two colleges. Caltech places a greater emphasis on STEM-related subjects, and applicants are expected to have a strong background in math and science. Williams, on the other hand, values a well-rounded education and looks for students who have excelled in a variety of subjects.
Another difference is that Williams offers an optional interview as part of the application process, while Caltech does not. The interview is conducted by an alumni interviewer and provides an opportunity for the applicant to showcase their personality and interests beyond what is included in their application materials.
Cost and Financial Aid: Analyzing the Affordability and Financial Assistance Available at Williams vs Caltech
College affordability is another critical factor for prospective students and their families. Williams and Caltech have a high tuition fee, and the cost of attendance varies depending on the student's program of study. The tuition fees for Williams are approximately $61,760 annually, and for Caltech, they are around $54,600. However, both colleges offer financial aid packages, scholarships, grants, and loans to ensure that all students can afford to attend the institution.
The financial aid packages are based on the student's need and academic merit. Students are required to complete the FAFSA (Free Application for Federal Student Aid) to receive federal financial aid and the CSS (College Scholarship Service) to apply for college scholarships.
Williams and Caltech also offer work-study programs, which allow students to work part-time on campus to earn money to pay for their education. These programs provide students with valuable work experience and help them develop essential skills while earning money to pay for their education.
Additionally, both colleges have generous alumni networks that provide financial support to current students. Alumni donations are used to fund scholarships, grants, and other financial aid programs, which help students pay for their education and reduce their debt burden after graduation.
Career Prospects: Comparing Employment Opportunities for Graduates of Williams vs Caltech
Williams and Caltech produce highly skilled graduates in various fields, and both institutions have excellent job placement rates. Williams has a robust alumni network, enabling students to tap into a vast network of successful graduates. The college's Career Center provides students with access to internships and job opportunities, career counseling, and job search tools.
Similarly, Caltech graduates are highly sought after by employers, and they gain employment in top-tier companies. The college has a dedicated Career Development Center that provides students with career services such as coaching, job fairs, and interview strategies. Both colleges have high job placement rates and produce highly skilled graduates that are valuable to the workforce.
However, there are some differences in the types of employment opportunities available to graduates of each college. Williams College graduates tend to pursue careers in fields such as education, non-profit organizations, and government, while Caltech graduates often go into industries such as technology, engineering, and research. This is due in part to the different academic programs offered at each institution, as well as the geographic location of the colleges. Williams College is located in a rural area, while Caltech is located in the heart of the tech industry in California.
Alumni Network: Examining the Strength of Alumni Connections at Williams vs Caltech
The alumni network is an essential part of college experience, and it can significantly impact a student's career and professional growth. Williams and Caltech have strong and active alumni networks that provide various resources and networking opportunities for students.
Williams has an alumni network of over 30,000 graduates, and they are actively involved in mentoring and supporting current students. Similarly, Caltech alumni are highly active, providing access to job opportunities, internships, and mentorships for current students.
Moreover, both Williams and Caltech alumni networks have a strong presence on social media platforms, such as LinkedIn and Facebook, where they share job postings, career advice, and industry insights. These online communities provide an excellent opportunity for students to connect with alumni from different fields and industries, expanding their professional network beyond their immediate circle.
Campus Facilities: Assessing the Quality of Infrastructure, Libraries, Labs, and Other Facilities
High-quality learning facilities and infrastructure are essential components of academic success. Williams and Caltech have invested heavily in providing top-notch facilities, including modern libraries, research labs, and state-of-the-art classrooms.
Williams has a library system comprising multiple libraries, a state-of-the-art science center, art center, and numerous other facilities. Caltech boasts of modern research centers, labs, and technology-enabled classrooms.
Additionally, both Williams and Caltech have made significant efforts to ensure that their facilities are accessible and inclusive for all students. This includes wheelchair accessibility, gender-neutral restrooms, and sensory-friendly spaces. Williams has also implemented a sustainability plan to reduce their carbon footprint and promote eco-friendly practices on campus. Caltech has a dedicated wellness center that offers mental health services, counseling, and wellness programs to support the overall well-being of their students.
Student Diversity: Analyzing the Demographics of Students at Williams vs Caltech
Diversity is essential in creating a vibrant and inclusive learning environment. Williams and Caltech have a diverse student body, with students from different ethnic, cultural, and socioeconomic backgrounds.
The Williams student body is diverse, with students from over 70 countries and 50 states. Similarly, Caltech has a diverse student population, with 40% of international students representing different nations.
However, while both institutions have a diverse student body, there are differences in the demographics. Williams has a higher percentage of students from underrepresented minority groups, with 25% of the student body identifying as Black, Latinx, or Native American. In contrast, Caltech has a lower percentage of underrepresented minority students, with only 10% of the student body identifying as such.
Additionally, both institutions have made efforts to increase diversity and inclusion on their campuses. Williams has implemented a need-blind admission policy, which means that a student's ability to pay for tuition is not a factor in the admission decision. Caltech has established programs and initiatives to support underrepresented minority students, such as the Center for Diversity and the Caltech Summer Research Connection program.
Campus Safety: Evaluating Safety Measures in Place at Williams vs Caltech
Campus safety is a top priority for both colleges, and they have comprehensive measures in place to ensure that students are safe and secure. Williams and Caltech have professional campus police departments, safety escorts, and emergency response systems. They also provide safety tools such as safety lock devices, emergency call boxes, and crime prevention education.
Additionally, both colleges have implemented safety measures specific to their campus environments. Williams College, located in a rural area, has a robust outdoor safety program that includes wilderness first aid training and outdoor trip planning resources. Caltech, located in an urban area, has a strong focus on crime prevention and has implemented a neighborhood watch program in partnership with local law enforcement.
Both colleges also prioritize mental health and wellness as a key component of campus safety. They offer counseling services, mental health resources, and wellness programs to support students' overall well-being. Williams College has a dedicated wellness center that offers a range of services, including acupuncture and massage therapy. Caltech has a peer counseling program that provides students with confidential support from trained peers.
Conclusion: Summarizing Findings and Helping Prospective Students Make an Informed Decision between Williams vs Caltech
After a comprehensive analysis, it's clear that Williams and Caltech are both excellent colleges that offer exceptional academic programs, extracurricular activities, and career opportunities for students. Each college has its strengths and challenges, and the decision between both institutions will ultimately depend on the student's individual preferences and goals.
For students who want a comprehensive liberal arts curriculum, opportunities for social engagement, and a vibrant alumni network, Williams is an excellent choice. Conversely, for students who seek an innovative and cutting-edge science, technology, and engineering education with a strong focus on research and development, Caltech may be the best fit.
It's important to note that both Williams and Caltech have a highly competitive admissions process, and prospective students should prepare accordingly. Students should focus on maintaining a strong academic record, participating in extracurricular activities, and showcasing their unique talents and experiences in their application materials.
Additionally, both colleges offer various resources and support services to help students succeed academically and professionally. From tutoring and academic advising to career counseling and networking opportunities, students can take advantage of these resources to maximize their college experience and achieve their goals.