Exploring Wisconsin-Madison Admissions Statistics
Are you considering applying to the University of Wisconsin-Madison? As one of the top public universities in the country, admission to UW-Madison is a competitive process. In this article, we will explore the Wisconsin-Madison admissions statistics, requirements, and policies to support you in your application journey.
Understanding the Admissions Process at Wisconsin-Madison
Before delving into the Wisconsin-Madison admissions statistics, UW-Madison has a holistic admissions process, meaning that multiple factors are considered when reviewing applications.
These factors include academic achievement, extracurricular involvement, community service, and leadership experience. The admissions committee also values applicants who demonstrate a commitment to the university's values of diversity, service, and social responsibility.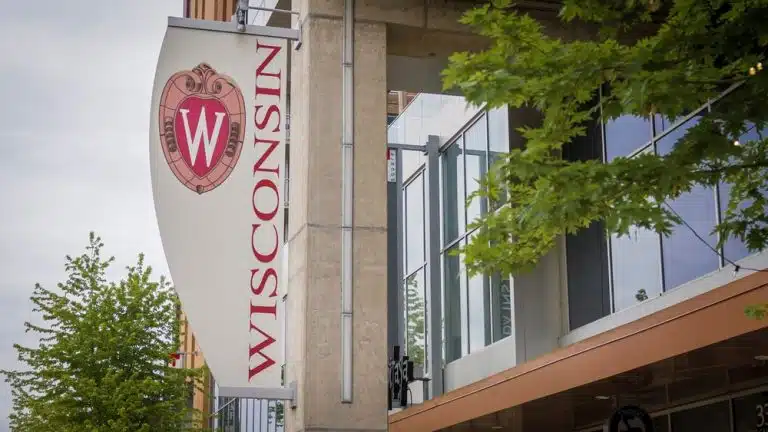 One important aspect of the admissions process at UW-Madison is the consideration of essays and personal statements. These written pieces provide applicants with the opportunity to showcase their unique experiences, perspectives, and goals. Admissions officers carefully review these essays to gain a deeper understanding of each applicant's character and potential contributions to the university community.
It is also worth noting that UW-Madison offers a variety of resources to support applicants throughout the admissions process. These resources include informational sessions, campus tours, and one-on-one meetings with admissions counselors.
Prospective students are encouraged to take advantage of these resources to gain a better understanding of the university and to ensure that their application materials are as strong as possible.
Admission Requirements for Wisconsin-Madison: A Comprehensive Guide
To apply to UW-Madison, you will need to submit an application through the Common Application or Coalition Application. The application includes a personal statement, academic transcripts, standardized test scores, and a list of extracurricular activities and awards. Additionally, UW-Madison requires that applicants submit at least one letter of recommendation from a teacher, counselor, or community leader.
It is important to note that UW-Madison also considers demonstrated interest in the university as a factor in the admissions process. This can include attending information sessions, visiting campus, and engaging with the university through social media or email communication.
Demonstrated interest can help demonstrate a student's enthusiasm for attending UW-Madison and can be a positive factor in the admissions decision.
Demographics of Wisconsin-Madison Applicants and Admitted Students
UW-Madison is committed to diversity and inclusion, and the admissions committee considers a wide range of factors when evaluating applicants. In the recent Wisconsin-Madison admissions statistics, the university has reported the following demographics for applicants and admitted students:
Underrepresented minority students make up 13% of applicants and 14% of admitted students.
International students make up 14% of applicants and 8% of admitted students.
First-generation college students make up 14% of applicants and 15% of admitted students.
The Wisconsin-Madison admissions statistics demonstrate that the university is committed to building a diverse and inclusive community on campus, and values applicants from all backgrounds.
It is important to note that UW-Madison also considers socioeconomic status when evaluating applicants. In recent years, the university has made efforts to increase access to higher education for low-income students. As a result, the percentage of admitted students who come from families with an annual income of less than $40,000 has increased from 8% to 12%.
Additionally, UW-Madison has a strong commitment to supporting students with disabilities. The university provides a range of services and accommodations to ensure that all students have equal access to education. In recent years, the percentage of admitted students who identify as having a disability has increased from 5% to 7%.
How Competitive is Admissions at Wisconsin-Madison?
UW-Madison is a highly selective institution, as shown in the Wisconsin-Madison admissions statistics, with a recent acceptance rate of approximately 50%. However, competition for admission can vary by department, major, and applicant pool.
For example, some of the most competitive majors at UW-Madison include Engineering, Business, and Computer Science, while other programs may have more flexible admissions requirements.
It is important to note that UW-Madison also considers a variety of factors beyond just grades and test scores in its admissions process. These factors may include extracurricular activities, essays, letters of recommendation, and demonstrated interest in the university.
Additionally, UW-Madison has a holistic admissions process, meaning that they consider the whole applicant and not just their academic achievements. Therefore, while admission to UW-Madison may be competitive, it is still possible to be admitted with a strong application that showcases your unique strengths and experiences.
Tips for Writing a Winning Application Essay for Wisconsin-Madison
The personal statement is a critical component of the UW-Madison application. This essay provides an opportunity for applicants to demonstrate their writing skills, creativity, and personality to the admissions committee. Some tips for writing a winning personal statement for UW-Madison include:
Focus on a specific experience or moment that has influenced your personal and intellectual growth.
Use vivid and specific details to bring your story to life.
Connect your personal story to your future goals and how UW-Madison will help you achieve them.
It is also important to remember to proofread and edit your essay carefully. Spelling and grammar errors can detract from the overall quality of your writing and may give the impression that you did not put in enough effort.
Additionally, consider having someone else read your essay to provide feedback and catch any mistakes you may have missed. Taking the time to polish your essay can make a significant difference in how it is received by the admissions committee.
Evaluating Extracurricular Activities and Community Involvement in the Admission Process
Extracurricular activities and community involvement can provide valuable insight into an applicant's interests, skills, and character. UW-Madison looks for applicants who have demonstrated leadership, initiative, and a commitment to improving their community.
Some examples of activities that may impress admissions committees include volunteering, internships, research projects, and leadership positions in school clubs or organizations.
Furthermore, extracurricular activities and community involvement can also demonstrate an applicant's ability to manage their time effectively. Balancing schoolwork, extracurricular activities, and community service requires strong time management skills, which are essential for success in college.
Admissions committees may also look for applicants who have pursued their interests outside of school, such as participating in a hobby or pursuing a personal project.
It is important to note that quality is more important than quantity when it comes to extracurricular activities and community involvement. Admissions committees are looking for applicants who have made a meaningful impact in their community or pursued their interests with dedication and passion.
It is better to have a few activities that demonstrate a deep commitment than many activities that show only surface-level involvement.
How Standardized Test Scores Factor into Wisconsin-Madison Admissions Decisions
UW-Madison requires applicants to submit standardized test scores from either the SAT or ACT. These scores are just one factor considered in the admission process and are evaluated in context with other aspects of the application. While high test scores can strengthen an application, they are not the sole determinants of an admission decision.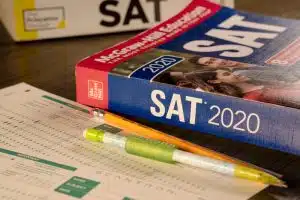 Along with standardized test scores, UW-Madison also considers an applicant's high school transcript, extracurricular activities, essays, and letters of recommendation. The university takes a holistic approach to admissions, meaning that they consider the applicant as a whole person rather than just their test scores or grades.
It's important to note that UW-Madison also offers test-optional admissions for students who feel that their standardized test scores do not accurately reflect their academic abilities. In these cases, the university will place greater emphasis on other aspects of the application, such as the student's high school transcript and essays.
Financial Aid and Scholarships Available at Wisconsin-Madison
UW-Madison is committed to making college accessible and affordable to all students. The University provides financial aid to eligible students in the form of grants, loans, work-study, and scholarships.
In addition, the university offers a wide range of need-based, merit-based, and diversity scholarships. To be considered for financial aid at UW-Madison, be sure to complete the Free Application for Federal Student Aid (FAFSA).
One of the most popular scholarships available at UW-Madison is the Chancellor's Scholarship, which is awarded to incoming freshmen who have demonstrated exceptional academic achievement, leadership, and community involvement. This scholarship covers full tuition, room, and board, and provides a stipend for books and other expenses.
UW-Madison also offers a variety of resources to help students navigate the financial aid process, including financial aid advisors who can assist with completing the FAFSA and identifying additional scholarship opportunities.
Additionally, the university has a robust work-study program, which allows students to earn money while gaining valuable work experience on campus.
Comparing Admission Statistics between Different Departments at Wisconsin-Madison
As mentioned above, admission requirements and competition vary by department and major. For example, the admissions rate in the Engineering program is much lower than in the College of Letters and Science. Additionally, some programs may have additional admission requirements, such as a portfolio or audition for the Art program. Be sure to research the admission requirements for your desired program and plan accordingly.
It is also important to note that admission statistics can vary from year to year. While one department may have a high admission rate one year, it may be more competitive the following year. It is important to stay up-to-date on the latest admission statistics and trends to make informed decisions about your college application process.
Furthermore, it is recommended to reach out to current students or alumni in your desired program to gain insight into their personal experiences with the admission process. They may be able to provide valuable advice and tips on how to stand out in the application pool and increase your chances of acceptance.
Recent Changes in the Wisconsin-Madison Admissions Process and Their Impact on Applicants
UW-Madison regularly reviews and updates its admissions policies and procedures to best serve its applicants and students. Recently, the university adopted a test-optional policy to encourage greater access and diversity in the student body. This policy allows applicants to choose whether or not to submit their standardized test scores as part of their application. Applicants should consult the university's website for the most up-to-date information on admissions policies and requirements.
Additionally, UW-Madison has also implemented a holistic review process for admissions. This means that the admissions committee considers a range of factors beyond just test scores and grades, such as extracurricular activities, community involvement, and personal essays. This approach allows for a more comprehensive evaluation of each applicant and their potential to contribute to the university community.
However, it also means that the admissions process may be more competitive, as there are more factors to consider. Prospective students should keep this in mind when applying to UW-Madison and strive to present a well-rounded application.
Alumni Perspectives on the Admissions Experience at Wisconsin-Madison
Alumni can provide valuable insights into the UW-Madison admissions experience and what it takes to be successful. Many alumni report that UW-Madison's unique culture of community, social responsibility, and academic rigor played a significant role in their personal and professional development. Additionally, alumni note that building relationships with faculty, staff, and peers can be a valuable part of the UW-Madison experience.
Furthermore, alumni have shared that the resources and opportunities available at UW-Madison have helped them excel in their careers. The university's strong network of alumni and industry connections have opened doors for many graduates, leading to successful careers in a variety of fields.
Additionally, UW-Madison's commitment to research and innovation has allowed alumni to stay at the forefront of their industries and make meaningful contributions to society.
Preparing for Interviews as Part of the Wisconsin-Madison Admission Process
Some programs at UW-Madison may require or recommend an interview as part of the application process. In these cases, the interview provides an opportunity for the applicant to demonstrate their passion, personality, and motivation for the program.
Be sure to research the specific interview requirements for your program and prepare accordingly. Some tips for a successful interview include preparing thoughtful questions, dressing professionally, and demonstrating confidence and enthusiasm for the program.
It is also important to practice your interview skills beforehand. Consider scheduling a mock interview with a career counselor or mentor to receive feedback on your responses and body language. Additionally, make sure to arrive early to the interview and bring a copy of your resume and any other relevant materials.
Remember, the interview is your chance to make a lasting impression on the admissions committee, so be sure to showcase your strengths and qualifications for the program.
Resources Available to Support Prospective Students during the Application Process
UW-Madison offers many resources to support prospective students in their application journey. These resources include campus visits, online information sessions, application workshops, and individualized advice from admissions staff. Additionally, UW-Madison partners with community-based organizations, high schools, and local colleges to support students from diverse backgrounds.
One of the most valuable resources available to prospective students is the Admissions Office website. The website provides detailed information about the application process, including deadlines, required materials, and frequently asked questions. It also offers tips and advice for crafting a strong application, as well as information about financial aid and scholarships.
Prospective students can also connect with current students and alumni through the website to learn more about the student experience at UW-Madison.
Future Trends in Wisconsin-Madison Admissions Strategies and Policies
As a leading public research university, UW-Madison is continually reevaluating its admissions strategies and policies to align with its mission and values. As reflected in the Wisconsin-Madison admissions statistics, some potential future trends in the admissions process may include a greater emphasis on diversity, equity, and inclusion in the applicant pool and a continued commitment to holistic admissions practices. Prospective students should stay informed about these changes and how they may impact their application.
Overall, the admissions process at UW-Madison is complex but manageable with careful planning and preparation. By understanding the admissions requirements, policies, and resources available, prospective students can increase their chances of being admitted to this prestigious institution. We wish you the best of luck in your application journey!
One potential future trend in UW-Madison's admissions process is the use of artificial intelligence (AI) in the application review process. This technology could help to streamline the review process and identify qualified candidates more efficiently. However, there are concerns about the potential for bias in AI algorithms, and it will be important for UW-Madison to ensure that any AI used in admissions is fair and transparent.
Another potential trend is a shift towards more flexible admissions criteria, such as test-optional policies or a greater emphasis on extracurricular activities and community involvement. This could help to attract a wider range of applicants and create a more diverse student body. However, it will be important for UW-Madison to maintain high academic standards and ensure that all admitted students are prepared for the rigor of university coursework.
Want to learn more about getting into UW-Madison? You've come to the right place. At AdmissionSight, we have over 10 years of experience guiding students through the competitive admissions process.
AdmissionSight can help you put your best foot forward when applying to college this fall. Contact us today for more information on our services.