Yale Early Decision Acceptance Rate
Does Yale Have Early Decision?
If you're interested to apply early to know your application status ahead, you might ask "Does Yale have early decision?" You can apply through Yale's Single-Choice Early Action program if you want an admissions decision before mid-December since Yale early decision acceptance rate is released earlier than the regular admissions acceptance rate.
Candidates who are admitted early need not reply to the offer of admission until May 1 and may apply to other schools for regular decision. This program is similar to previous non-binding plans in this regard. For instance, if you were accepted to Yale early, you might still examine financial assistance packages in the spring.
With a few exceptions, Yale's Early Action plan differs from many other programs in that if you apply for Single-Choice Early Action at Yale, you may not simultaneously apply for Early Action or Early Decision to any other institution. Unless another early application is covered by one of the exceptions given below, if you apply early to Yale, you are confirming that Yale's Early Action/Early Decision application is the only one you intend to submit.
Applying to Other Universities and Colleges
If you are a Yale Single-Choice Early Action applicant, you may use the following instructions to apply to the early admissions program at another school:
You can submit an application to any college's non-obligatory rolling admissions program.
As long as admission is not binding, you may apply to any public institution at any time.
You can enroll in the Early Decision II program at another college, but only if the admission decision is made after January 1. You must withdraw your Yale application if you are accepted through an Early Decision II binding program at another college.
You could submit an Early Action II application to a different college.
You can submit an application at any moment to any university located outside of the US.
When Does Yale Early Decision Come Out?
To answer the popular query "When does Yale early decision come out?", in the middle of December, Yale early decision acceptance rate will be revealed and those who applied through Yale's Single-Choice Early Action process will learn one of three things:
1. Yale has accepted you.
This translates to "Congratulations! You will be a member of Yale's incoming freshmen class." Before May 1, you have the option to accept or reject the offer at any time.
2. The decision on your application has been postponed/deferred.
What this implies is that while Yale thinks you're a competitive applicant, the admissions committee wants to see more of your senior-year projects and assess your qualifications in light of the credentials of the students in the Regular Decision pool. You will automatically have your application evaluated in our Regular Decision process unless you withdraw it.
3. We've rejected your application.
What this means is that you cannot reapply to Yale for admission through the Regular Decision process this year if your Early Action application is rejected.
You can access your admissions decision on our website using your account login and password once judgments are made public.
Here's a brief run-down of Yale admissions deadline for submission:
Early Action for Single-Choice: November 1
QuestBridge National College Match: November 1
Regular Decision: January 2
By these deadlines, applicants must submit their online Common Application, Coalition Application, or QuestBridge National College Match Application.
Teacher and Counselor Recommendations
When feasible, kindly request that your instructors and guidance counselors send the necessary paperwork by the dates indicated by the postmark. Teachers and counselors who are unable to meet these deadlines will be given reasonable accommodations by the admissions office.
The following dates are suggested for Financial Aid application submission:
Single-Choice Early Action: November 10
Financial Aid for Regular Decision: March 15
Although there is no set deadline for applications for financial aid, it is strongly advised that they be submitted by the dates mentioned above. This will make it more likely that, should you be accepted, you will get your admissions offer and financial aid award letter at the same time. View a list of the documents needed for financial aid.
What Is the Early Decision Acceptance Rate at Yale?
If applying early piqued your interest, let's find out what is the early decision acceptance rate at Yale. It was announced on December 15 that Yale College has extended admission offers to 800 candidates for the class of 2026 through early action. These students make up the Yale early decision acceptance rate of 10.98 percent.
The Office of Undergraduate Admissions reported that 57 percent of early candidates were rejected, 31 percent more were deferred for reconsideration, and 1% had their applications abandoned or incomplete.
Jeremiah Quinlan, dean of undergraduate admissions and financial aid, noted that 7,288 applications—the second-largest group of early applicants in the college's history—were chosen from among the admitted students.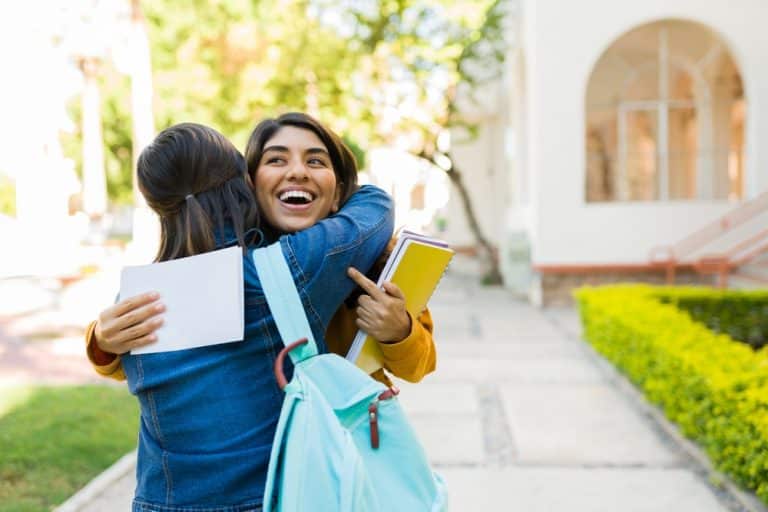 The acceptance percentage increased significantly from the previous year, when 837 students, or 10.5% of early action applicants, got an offer of admission. But compared to other cycles, both this year and last show a growing exclusivity. Early admission rates for the classes of 2024 and 2023 were 13.8 and 13.2 percent, with 796 and 794 students admitted, respectively.
"We are thrilled to admit this initial set of students from the Class of 2026," Jeremiah Quinlan, the dean of undergraduate admissions and financial aid, stated in a press statement. To add, Quinlan mentioned, "However, we also anticipate accepting a considerably larger number of applicants through our standard decision-making procedure this spring."
Does Early Decision Increase Chances at Yale?
One such strategy is to apply early action, which makes sense given that Yale's early decision admissions rate is more than twice that of regular decision. As mentioned, Yale early decision acceptance rate is 10.98 percent for the Class of 2026. Maintain your academic concentration and solid marks throughout high school. A low GPA can rarely be made up for in an application.
That stated, not everyone will be able to use this.
Targeting the regular decision date would be preferable if the additional time between the early action and regular decision deadlines is required to increase the competitiveness of an application.
So, does early decision increase chances at Yale? Yale's early action admissions are non-binding, which allows candidates who submitted strong applications but might not be able to attend without financial aid to benefit from the early application cycle and its higher admissions rate. However, it is strongly advised that you should get on Yale's radar as soon as you can if you want to know how to get into Yale University. This is one of the best things you can do.
Participating in high school programs and externships organized by Yale, particularly ones that showcase the student or their interests, is one of the finest methods to do this.
Seniors in high school could apply for the Yale Summer Sessions program or the Yale Young Global Scholars program, which would allow them to attend college courses with Yale undergraduates for academic credit.
Students should research the programs Yale offers or takes part in that match their interests and passions. If students are unable to locate such programs, they can take part in comparable community-based activities that showcase their academic passion or they can get in touch with Yale professors who are active in their field of interest to see if those professors are interested in hiring an assistant for their research.
Each of these options will exhibit a student's interest in Yale in addition to proving that they are prepared for Yale's level of college work.
Depending on your year in school, there are things you can do right away to improve your chances of getting into Yale. You will have a lot more time to prepare if you are a freshman or are still in junior high. At these stages, you ought to start by figuring out your areas of strength and weakness. Create a plan to help you strengthen your areas of weakness and capitalize on your strengths.
To determine which test could be best for you, take the PSAT and the pre-ACT. These two standardized exams test material that you ought to have learned in high school. They might not precisely predict your final score when you are younger. They can nevertheless provide you some insight into your strengths and weaknesses so you can work on improving them.
Work to make things straight similar to high school Get assistance as soon as you can if you are taking a challenging class. This could improve your grade and expose you to a new field of interest. Adhere to a planned timetable, taking care to provide time for enjoyment. You shouldn't spend all of your high school years working and studying. You must set aside time to savor them now.
You can manage your time more effectively and stay on track with the aid of a timetable and strategy. When you establish a goal plan with small, manageable milestones, you can also look back and recognize all of your accomplishments. High school might be incredibly hectic, but with careful preparation, you can manage your time well and fit everything in as you learn how to be well-organized.
As a sophomore in high school, keep striving for the best grades you can get in each of your courses. If you haven't already, now is an excellent time to take both the PSAT and the Pre-ACT in order to determine which test will suit you and your skills and weaknesses the best in the long run.
If you need assistance raising your results, think about hiring a test preparation tutor. A subject matter tutor is also a smart idea if you have trouble in one of your courses. Even if your freshman year grades weren't the best, you can still increase your chances of getting accepted to Yale by proving that you've changed your ways and are now thriving. Make sure to enroll in the most difficult classes that are offered to you. If you need assistance picking the appropriate classes, speak with your guidance counselor.
There isn't much time left for high school juniors or seniors to increase their prospects of getting accepted to Yale. I hope you've already gotten excellent grades in your classes. Examine the SAT or ACT. Retake the tests as many times as necessary to get the best results or until the last test window has passed if you need to raise your scores. Make sure you receive As in each of your classes. Continue challenging coursework, even in your senior year. When you are a senior, resist the urge to take it easy. Your chances could be harmed if you do so.
Working on developing your character is a crucial thing you can do right now to increase your chances of getting accepted to Yale. Yale seeks applicants who are excellent citizens, just like other prestigious colleges. Be kind to others and give your time to a cause that matters to you. Watch your social media posting.
Finally, begin submitting your application as soon as you can. As a result, you'll have more time to finish everything and write your essays to your specifications. Starting early might also aid in lowering your stress levels as you submit your college and university applications. You can always go back to the Yale early decision acceptance rates above to gain more encouragement.
What Kind of Students Does Yale Look for?
The admissions process to the top universities will be a tough battle. For sure, you would like to look into what kind of students does Yale look for. Yale University is searching for the next generation of luminaries in several fields, just as universities like Princeton and Harvard.
The Bush dynasty, Hilary Clinton, Naomi Wolf, David McCullough, Tom Wolfe, journalists Anderson Cooper and Bob Woodward, business leaders Stephen Schwarzman and Indra Nooyi, as well as upcoming actors and actresses, are just a few of the notable Yale alumni that you may see on the list (Claire Danes, Jodie Foster, James Franco).
Kingman Brewster, a former president of Yale, stated in a long-ago essay that selecting future Yale students involved looking for applicants with a concern for something bigger than themselves, as well as those who would make the most of the extraordinary resources gathered here, those eager to push the boundaries of their talents, and those with an outstanding public motivation.
The admissions officers have to determine whether or not the candidate is likely to be a leader with Yale's help in whatever he or she ends up doing, the speaker stated. Yale still has the same objectives. Yalies have worked to improve the world decade after decade. In whatever field they choose, the school is seeking students whom they can mentor to become the leaders of their age.
*In 1967, when Yale College's president Brewster penned this, it was a single-gender college. He led the college's conversion to coeducation in 1969. Inclusion of students from all origins and identities is a proud tradition at Yale today.
Yale admissions team is guided by two questions as they thoughtfully and respectfully go through each application: "Who is likely to make the most of Yale's resources?" and "Who will make the biggest contribution to the Yale community?"
Yale believes that more than 75 percent of students who apply to Yale are capable of carrying out the work at hand. The vast majority of applicants stand out from the competition because a number of seemingly unimportant factors, when taken together, tilt the scale in their favor. Then, what is most important in your application? Everything matters in the end.
The good news in that is that it is pointless to worry excessively about any one of the many little factors that go into an admissions decision. You must not focus on the Yale early decision acceptance rate or even rates for the regular decision round. Explore your passions and let Yale know about them. Be genuine. Ask your real-life teachers to give you suggestions. Do your best in applying but do not forget to relax.
Application essays, references, extracurricular activities, the level of difficulty of a student's secondary school record, class rank, GPA, test scores, and character/personal traits are among the factors listed by Yale as being "extremely essential" to the admissions process. Interviews, first-generation status, legacy status, location, state of residence, race/ethnicity, volunteer work, and paid work experience are all "considered," but no variables are ranked as "essential."
When applying to Yale, it is crucial to have some sort of "hook" in terms of extracurricular activities. For instance, the university has over 800 varsity athletes and 34 Division I sports teams. Your prospects of admission significantly increase if you are a top athlete being actively courted by a Yale coach, especially if your academic performance is "in range." If athletics aren't your thing, maybe you're a famous orator and will join the Yale Debate Association, or maybe you have skills as a musician, actress, activist, or businessperson.
Yale is renowned for giving a lot of weight to intellectual curiosity and demonstrable passion for a chosen pursuit. If you're having a hard time figuring all of these out, AdmissionSight can lend you a hand. We, at AdmissionSight, have more than ten years of experience helping students navigate the challenging admissions process so they can enroll in the best colleges in the world. Please feel free to schedule a consultation session today.