Yale Enrollment
Yale consistently ranks among the nation's top 10 universities. Many Yale students exhibit more serious academic attention when compared to Harvard pupils. Yale favors students who deeply engage with an academic topic outside of the typical curriculum, in contrast to Harvard, which places high importance on leadership, community participation, and other success indicators. It's important to learn more about Yale enrollment.
Yale is frequently regarded as the HYPSM institution (Harvard, Yale, Princeton, Stanford, and MIT) that responds the best to applicants who have made notable achievements in the arts. If you have extraordinary talent in the arts—whether it be in music, dancing, or film—you might want to think about submitting an arts supplement to highlight your achievements.
How Many Students Are Enrolled At Yale?
A sizable research university, Yale University has a significant number of departments, schools, centers, museums, and related organizations. So, how many students are enrolled at Yale? To discuss the Yale enrollment further, there are 12,060 students enrolled at Yale University in the fall of 2020. A total of 7,357 people were registered in graduate programs, while 4,703 are undergraduates.
What Is Yale's Acceptance Rate?
Yale only accepted 2,234 applicants for the class of 2026, 1,434 of whom came from the regular admissions round. According to the most recent data provided by the Common Application, there was a record of applications. This information demonstrated that more people were applying to colleges countrywide, particularly at Ivy League and other prestigious institutions. This increase is probably because more kids are applying to colleges than ever before and many don't require the SAT or ACT.
For this year's Yale enrollment, Yale saw a record-breaking number of applications and one of its lowest acceptance rates ever. The admissions data for Yale over the previous three years are displayed in the chart below. If you wonder what is Yale's acceptance rate, take a look at the past three years' records of admissions.
| | | | |
| --- | --- | --- | --- |
| Class | Total Freshmen Applicants | Admitted Applicants | Overall Admission Rate |
| Class of 2024 | 35,220 | 2,304 | 6.54% |
| Class of 2025 | 46,905 | 2,169 | 4.62% |
| Class of 2026 | 50,015 | 2,234 | 4.46% |
What GPA Is Required For Yale?
The average GPA at Yale University is 4.13. GPA is a requirement for Yale University. Since the most competitive applicants in the world are already applying to Yale University in hopes of settling in New Haven, Yale University is brutally selective, and you must somehow perform better. In general, Yale University can be a stretch if your GPA isn't at least 4.13.
Yale University, however, looks at the WHOLE application, so if you have a lower average than what GPA is required for Yale, you can compensate that with other indicators. Though, you're in the sweet spot if your grade point average is 4.13 or higher.
Is Yale Test Optional for 2023?
Students may ponder "Is Yale test optional for 2023?", the 2022–23 admissions cycle will not require applicants to submit standardized test scores, the Office of Undergraduate Admissions said on February 16.
This is the third year that Yale would run a test-optional admissions cycle because of the COVID-19 pandemic, and the office blamed the policy's continuous challenges on the epidemic. For the upcoming round of applicants, test requirements have been suspended at all of Yale's Ivy League rivals.
This policy will be extended at Harvard University and Cornell University to students enrolling in the falls of 2026 and 2024, respectively. For students seeking to enroll in the fall of 2022, over 1,800 universities in the United States will not require test scores, while the University of California system permanently abolished standardized testing in November.
What Are the Requirements for Yale Enrollment?
Since Yale is a highly selective institution, it is not surprising that a strong academic background is required for admission even though there is no minimum GPA or standardized test score requirement. The test score ranges for enrolled first-year students in the most recent admitted class from 720–770 for the SAT–Verbal, 740–800 for the SAT–Math, and 33–35 for the ACT (25th to 75th percentiles). Let's find out the answer to "What are the requirements for Yale enrollment?"
Application Procedure for Yale Enrollment
One of the numerous universities that use the Common App is Yale. Common Application, sometimes known as Common App, is a standardized online application system for undergraduate colleges utilized by universities all around the world. If you don't already have an account on the platform, you must do so in order to successfully start your Yale enrollment.
You must complete the Common App activities section, compose a personal essay, and complete any additional essays requested by the school in addition to providing your personal information, test results, academic history, and school paperwork. Let's take a closer look at the primary application elements to gain Yale enrollment:
Academics
Your academic performance is very important to Yale. The admissions website makes it abundantly clear that your high school transcript is the single most crucial component of your application. Having said that, don't let this discourage you if you want to enroll in college despite having a poor GPA. Yale looks at a variety of data in an effort to gain a complete picture of your academic background and strengths.
Your grades and the courses you studied during your four years of high school are taken into account. The goal is to identify students who consistently enrolled in a variety of difficult courses and performed well in them. Additionally, they search for trends in your transcript that can indicate your ability academically.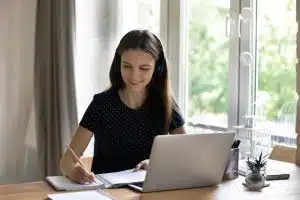 To understand your school and what it has to offer, Yale relies on school profiles and guidance counselors. In this manner, your evaluation takes into account the school profile. To put it another way, the admissions committee will recognize that you cannot enroll in AP or IB courses at a school that does not provide those possibilities.
Yale often requests your test results in addition to your transcripts. Applicants for undergraduate admission may submit applications with or without ACT or SAT results at this time due to their test-optional admissions policy. Having said that, it is strongly advised that you mention your competitive SAT score in your application if you have one.
Standardized test results are regarded by many universities, including Yale, as an excellent predictor of an applicant's undergraduate academic achievement. This implies that your academic profile will be enhanced by your SAT score.
Your application will be strengthened if it is competitive. If it's not, you can come out as a less desirable prospect. Having said that, you should be aware that the admissions committee will give other components of your application, such as your high school transcripts, reference letters, and essays, more weight if you decide not to submit your SAT or ACT scores.
You must also take an English proficiency test if you are not a native English speaker or if you finished high school in a language other than English. IELTS, TOEFL, and the Duolingo test are all accepted by Yale.
This test should be taken as soon as possible so that you can concentrate on the other application-related elements rather than studying and preparing for it. To ensure that you receive the highest possible grade, you need unquestionably set aside some time for preparation. The top candidates for Yale have TOEFL scores of at least 100 on the internet-based test or 25 on each of the three sections of the test taken on paper.
Essays
The infamous common application essay, often known as a personal statement, must be written first. Make sure you don't mention any particular institutions or programs in this 650-word essay because it will be distributed to all the colleges you're applying to. The next step is to complete a series of "short takes"—short response questions—and compose 250-word additional essays.
This final set of college essays is particular to Yale and can be found in the area of the standard application devoted to individual universities. You may find the prompts for these on the school website early in the school year, so be sure to look and take note of them. To make your essays as captivating as possible, we suggest giving yourself six to eight weeks to develop, write, revise, and polish them.
The questions listed below were provided by Yale for the current application round. These are subject to modification, so be sure to check the school website for the most recent details.
Short Answer Questions:
Students at Yale have time to explore their academic interests before committing to one or more major fields of study. Many students either modify their original academic direction or change their minds entirely. As of this moment, what academic areas seem to fit your interests or goals most comfortably? Please indicate up to three from the list provided.
Tell us about a topic or idea that excites you and is related to one or more academic areas you selected above. Why are you drawn to it? (200 words or fewer)
What is it about Yale that has led you to apply? (125 words or fewer)
Activities
It's crucial to include the activities section in the Common App. The Yale admissions committee is interested in learning about your extracurricular activities since it reveals more about your personality and the things that are important to you. Numerous student organizations exist at Yale, and the university seeks applicants who will not only make use of these opportunities but also contribute to its thriving extracurricular scene.
The committee seeks out students who have invested time in meaningful endeavors and made a positive difference in their community. This does not imply that you must be the president of a national organization or that your high school resume must be chock-full of volunteer endeavors if those things are not your true interests. Instead, commit to and care about the activities you chose.
Interviews
Although Yale does not require interviews as part of the application process, we strongly advise that you accept the invitation if one is extended to you. Alumni and student interviewers will get in touch with some applicants after they've submitted their applications. Yale does not explain why some applicants are not selected for interviews, but they do affirm that interviews are not necessary for the admissions committee to consider your application and that you will not suffer if you are not selected.
You should get ready for a video interview because at the moment all interviews are conducted virtually. Make sure you familiarize yourself with typical college admissions interview questions and practice your responses beforehand. Your answers should give the interviewer more details about you that you believe the admissions committee needs to know.
Recommendations
You must submit two letters of recommendation from your high school instructors in order to apply to Yale. Teachers who instructed you in fundamental academic areas like math, English, social studies, science, or a foreign language must write these letters. The purpose of these teacher evaluations is to provide the admissions committee with information about your intellectual curiosity, how you think and learn, how you contribute to your school community, and what you bring to the classroom environment.
You should request these assessments from the professors who know you best rather than the ones who gave you the top grades because the finest college letters of reference come from those who know you well.
For the best recommendations, ask for letters from professors who were your junior and senior year instructors because they would be able to provide more analytical feedback. They will be able to comment about your progress, potential, vigor, interactions with peers, and influence on the classroom in addition to how you performed in their specific subjects.
Supplementary Materials
Your Yale application does not need any more materials. In fact, according to Yale, the majority of admitted students just submit the necessary parts of their applications. However, if you possess a significant talent that cannot be sufficiently demonstrated by the rest of your application, you may use Yale's Slideroom to submit an audio recording, musical score, artwork sample, writing sample, scientific research paper, film, or dance video.
Candidates may also submit an additional letter of recommendation to Yale. We advise against doing this unless your third referee can give context or extra information about you, as opposed to restating your strengths and accomplishments from other parts of your application.
If you decide to submit a second letter of reference, make sure it is written by a person who is well-acquainted with you and has served as a mentor of some kind, such as a coach, work supervisor, or volunteer supervisor. Avoid recommendations from friends or family as much as possible because they are not unbiased.
Deadlines
Timeline for Applications
| | | |
| --- | --- | --- |
| Application | Deadline | Notification Date |
| Early Action | November 1st | December 15th |
| Regular Decision | January 1st | April 1st |
How To Get Into Yale?
Get on Yale's radar as soon as you can if you want to know how to get into Yale University. This is one of the best things you can do.
Participating in high school programs and externships organized by Yale, particularly ones that showcase the student or their interests, is one of the finest methods to do this.  Seniors in high school could apply for the Yale Summer Sessions program or the Yale Young Global Scholars Program, which would allow them to attend college courses with Yale undergraduates for academic credit.
Students should research the programs Yale offers or takes part in that match their interests and passions. If students are unable to locate such programs, they can take part in comparable community-based activities that showcase their academic passion or they can get in touch with Yale professors who are active in their field of interest to see if those professors are interested in hiring an assistant for their research.
Each of these options will exhibit a student's interest in Yale in addition to proving that they are prepared to gain Yale enrollment.
Secure outstanding letters of recommendation.
It's also important to pick the greatest possible teacher to write the recommendations. The ideal approach is to have teachers who are most familiar with the student, even if they don't necessarily teach the class in which the kid performed best. Because these teachers would have taught the student in question most recently, Yale advises students to ask for references from those who taught them in their junior or senior year.
Show commitment by being excellent.
Be the best at something in particular. Yale aims to create a diverse class, but it does not imply that each student in the class must be diverse.
Yale seeks candidates that are passionate about their chosen fields and have depth in them. If a student is involved in five or ten distinct tasks at once, it is almost impossible for them to demonstrate that. Participate in extracurricular activities that show a commitment to and true appreciation for the activity being done, a desire to assume leadership roles when opportunities arise, and a connection with the community beyond the classroom. Yale is particularly interested in extracurricular activities that show a commitment to the community.
Learn the secret to powerful essays.
Write outstanding essays for Yale supplements and personal statements. Students should use their own voices and write on a subject that is important to them. An outstanding essay does not necessarily require a strong vocabulary or too complicated sentence constructions. Make sure to proofread as well!
Utilize interview opportunities.
Utilize any interviews that are provided. Yale strongly advises that students who are offered an interview take it up even though it is not necessary for them to be accepted. Students should make an effort to elaborate on the questions during interviews rather than provide quick, straightforward responses.
Limit the use of supplemental materials.
Don't go overboard with the supporting information. Students should provide the required extra materials if they have a portfolio or have engaged in STEM research that is directly related to their application and the programs they are applying to.
All students, however, should refrain from submitting additional letters of recommendation. In fact, doing so might weaken the impact of the two required letters of recommendation. A student's candidacy can be given fresh information and depth with the help of appropriate supplemental letters of recommendation, such as one from a research mentor who has personally supervised the student's work. Appropriate letters shouldn't reiterate the skills and strengths listed in the student's application elsewhere.
Use "hooks" if possible.
Separately, so-called "hooks" have been identified by former Yale Admissions employees as important factors in admissions. One or both of your immediate relatives attended Yale, you've excelled in academic competitions like the Intel Science Competition or the Math or Science Olympics, or you're a top athlete. These are all examples of hooks.
It is known to everyone how hard it is to get into Yale. Being one of the top universities in the world, Yale enrollment will be a tough battle to handle. That's why AdmissionSight is here! We have guided students through the rigorous admissions process for more than ten years. Feel free to set up an initial consultation with us to start your college application.