Yale Ethnic Breakdown
Yale University is known for its diverse student body, which is made up of students from various cultural, ethnic, and socio-economic backgrounds from all over the world.
Having said that, Yale ethnic breakdown creates a rich and dynamic learning environment where students can learn from and interact with individuals from diverse perspectives and experiences.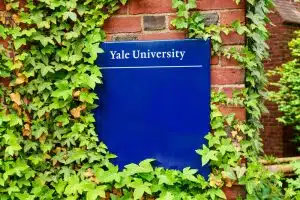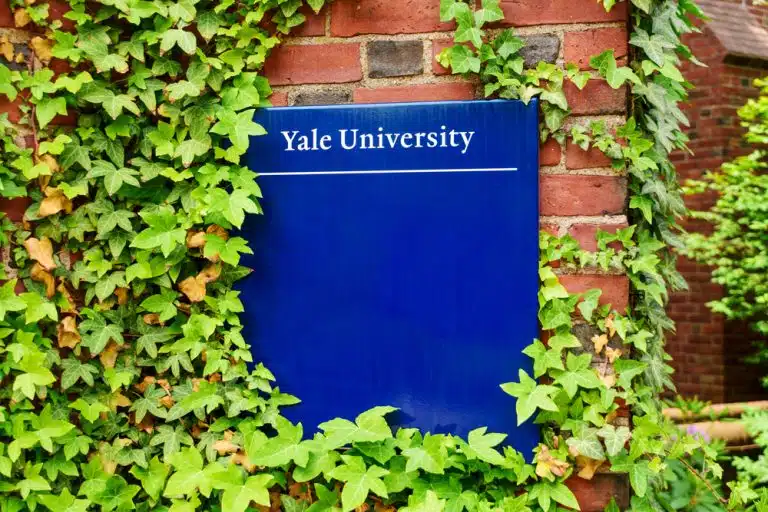 In the lines that follow, we will offer you a slice of Yale ethnic breakdown thru the data of Yale class of 2026, and also Yale university priorities that address the ethnic breakdown. In addition, we will discuss a bonus topic: How do you embrace diversity in university?
What is the student ethnic breakdown at Yale?
Yale has a diverse student body, with students from all over the world, representing a variety of cultural, ethnic, and socio-economic backgrounds. According to university officials, Yale ethnic breakdown of class 2026 is as follows:
| | | | | | | | |
| --- | --- | --- | --- | --- | --- | --- | --- |
| Population | Asian | Black / African American | Hispanic of any race | American Indian / Alaska Native | Native Hawaiian or other Pacific Islander | White | Race / ethnicity unknown |
| Undergraduates | 16.2% | 6.4% | 11.2% | 0.3% | 0.1% | 38.1% | 0.9% |
The data from the Class of 2026 at Yale University provides a snapshot of the ethnic composition of the incoming undergraduate class.
According to the data, the largest ethnic group among the class is white students, who make up 38.1% of the total. This is followed by Asian students, who comprise 16.2% of the class, and Latinx students, who make up 11.2%.
The data also shows that African American students make up 6.4% of the class, while American Indian and Alaskan Native students make up only 0.3%. Native Hawaiian students make up an even smaller proportion of the class, at 0.1%. Additionally, 0.9% of the students have not specified their race or ethnicity.
The ethnic composition of the Class of 2026 is significant because it highlights the ongoing challenges of diversity and inclusivity in higher education.
Despite efforts by Yale and other institutions to increase the representation of underrepresented minority groups, the data shows that white students still make up the largest proportion of the student body.
Additionally, the low representation of African American and Native American students, in particular, raises questions about the effectiveness of current initiatives aimed at increasing diversity and access to higher education.
This is particularly concerning given the persistent disparities in educational attainment and socio-economic outcomes between different ethnic groups in the United States.
What are the university priorities that address Yale ethnic breakdown?
What are the goals of the institution that take into account the ethnic makeup of Yale? Yale is continually trying to improve diversity, support equity, and foster a welcoming, inclusive, and respectful workplace.
Many of the university's initiatives in the six categories of the Belonging at Yale Action Plan are highlighted in the successes and actions discussed here and in the infographic on university priorities. Both the dedication to excellence and the goal of making the world a better place are supported by these initiatives.
President Salovey unveiled a set of university aims and objectives in October 2020 with the intention of fostering a feeling of community among all Yale community members.
He outlined a number of university-wide programs and activities to build a stronger and more inclusive Yale in addition to directing each school and administrative entity to prepare a strategy to accomplish these goals.
In October 2021, President Salovey provided an update to the Yale community. In December 2022, he announced additional initiatives in response to the Yale and Slavery Working Group's study.
Assessing the campus culture and the effectiveness of ongoing initiatives
The university's success rests on its ability to draw students from all backgrounds and experiences to the campus and to assist them while they are here.
The administrative divisions and schools at Yale are finishing up their five-year action plans to improve diversity, equality, and inclusion (DEI). Together with the Belonging at Yale action plan, they are organizing "local-level" initiatives.
Over 230 different activities are being considered for Yale ethnic breakdown as they create unit plans. The unit plans take into account different cultural settings and build on current efforts to serve teachers, students, staff, and alumni.
Shoring up financial aid for all students with need
They are dedicated to bringing outstanding students from all backgrounds to Yale. Yale has developed opportunities and taken part in more focused initiatives than ever before during the past year to increase the reach to potential students from a diversity of backgrounds, interests, and viewpoints.
They'll talk about the substantial debt that some professional school graduates carry.
The First-year Scholars at Yale (FSY), the summer bridging program for low-income, public high school graduates entering Yale College, and the Eli Whitney Students Program for unconventional students are both being expanded by the Eli Whitney Advisory Committee.
In the previous five years, they have more than quadrupled the number of FSY participants and nearly doubled the number of new Eli Whitney students matriculating in the autumn. In the previous five years, they also more than quadrupled the number of veterans enrolling as students.
To further promote socioeconomic diversity on campus, Yale is taking part in the Transfer Scholars Network, which was established by the Cooke Foundation and the Aspen Institute in January 2021.
This initiative to interact with bright students at community colleges in order to boost the possibility that they would matriculate at one of the universities involves Yale, Princeton, MIT, and nine other highly selective schools and universities.
New centers for research and scholarship
Faculty members at Yale are on the cutting edge of research on racism, justice, and equality. The faculty directors of Yale's academic centers that concentrate on these topics have been gathered by Gary Desir, vice provost for faculty growth and diversity.
They have located chances for cooperation and will launch coordinated initiatives that will enhance the advantages of each facility.
As the Carl I. Hovland Professor of African American Studies and Professor of Psychology, Phillip Atiba Goff joined the Faculty of Arts and Sciences at Yale.
Through this move, the Center for Policing Equity, an internationally renowned research and action organization on evidence-based interventions for public safety, community trust, and racial equity, was brought to Yale.
The Justice Navigator, which was developed by the center in partnership with Google to assist communities and law enforcement agencies in streamlining access to public safety and police data and analysis, was one of the center's numerous successes over the last year.
The J. Skelly Wright Professor of Law James Forman Jr. also serves as the director of the new Center for Law and Racial Justice, which was established in the Yale Law School and opened its doors in the spring of 2022 after faculty, student, and community discussions.
Reaffirming the commitment to develop and retain an excellent and diverse faculty
Yale is distinguished for the caliber of its faculty. The ability to attract and keep outstanding teachers, scholars, and researchers who offer a variety of experiences, knowledge, and opinions is crucial to the future of Yale ethnic breakdown.
Recruitment of distinguished faculty, including those from historically underrepresented groups, has been stronger than ever in the past year as a result of the Faculty Excellence and Diversity Initiative (FEDI), which was established in 2015. 15 percent of new tenure-track faculty members come from underrepresented groups (compared to 7 percent in 2014).
The development serves as a springboard for future success in teacher recruiting, and they will soon be able to improve the faculty retention efforts thanks to two data-gathering projects. These two programs will assist us in identifying the campus culture's strong points and areas for development.
To make postdoctoral scholars at Yale even more competitive for positions on college and university faculties across the nation and around the world, they have concentrated on developing educational programs and mentorship for these researchers.
As vice provost for postdoctoral affairs, Lynn Cooley, dean of the Graduate School of Arts and Sciences, now has additional duties.
Dean Cooley is growing the Office for Postdoctoral Affairs in partnership with university leaders across campus to provide a variety of courses for career and professional development and to engage with faculty members on ways to improve support for postdoctoral training programs in departments.
Bonus topic: How do you embrace diversity in university?
What does it mean to accept diversity at a level of massive scale, like that of Yale ethnic breakdown? Nowadays, almost all colleges and universities have publicly stated their commitment to diversity and inclusion. Moreover, for clear reasons.
Students who attend diverse campuses experience a wider range of viewpoints and opportunities, are better able to think critically and nuancedly, and start their adult life with a larger reservoir of compassion than previous generations.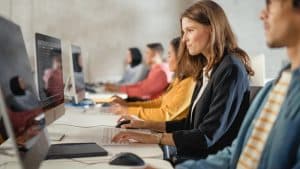 When done properly, growing up and learning in a varied environment is beneficial to everyone.
If you are reading this, you may be one of the many schools that have discovered that inviting certain demographic groups on your campus is not as simple as crossing them off a list. Although you may have the necessary components, how you grow them also counts.
Make sure everyone knows what you mean by diversity and inclusion
At first glance, most people think of diversity as being about different races, which is easy to see in photos. And yes, this is an important part of any diversity initiative, especially if colleges and universities are to lead the way in getting rid of racism that is built into the system.
But diversity programs must be about much more than just race. They also include things like race, religion, tribe, sexual orientation, gender identity, disability, income, and being the first generation. Even so, this is only a small part of what diversity calls for.
Make sure that when you decide how to define diversity, it is more than just making a data like Yale ethnic breakdown. Diversity, on the other hand, means making sure that people who have been left out in the past have important roles in the culture and activities of the institution.
Moving from diversity to inclusion (and repeat)
When your efforts to be diverse go beyond making sure that certain identity groups are represented among your students and faculty and you start actively promoting their representation and support, you are being inclusive.
Diversity and inclusion are two parts of a bigger whole that work well together. Even if different groups aren't on your campus, it's hard to be inclusive of them. However, inclusion is the key to getting a more diverse group of students and faculty. This means that if you build it, people will come.
Find the people who are already good at diversity and inclusion.
To make things more diverse, you need to start by making things more inclusive. To do this, you need to figure out where and how inclusion is lacking.
Reach out to your minority students and teachers and ask them what it's like to be a part of your community. Are they accepted everywhere? Do they feel like they are supported and valued on your campus?
During these talks, you may find out that you need to do some work to build trust. Minority groups have learned to be wary of "outreach" from the top, since it doesn't always lead to real inclusion.
Even though it's important for people at the top to push for diversity and inclusion, the direction and approach should come from the bottom up.
Experience a diverse community at Yale
Yale ethnic breakdown reflects the diversity of the American society and the broader world. The university has made significant efforts to promote diversity and inclusivity, but like many other institutions, it still faces challenges and criticisms.
Nevertheless, Yale remains committed to creating a welcoming and supportive environment for all students, and continues to work towards a more diverse, equitable, and inclusive campus community.
If getting into Yale is one of your goals, you should seek the guidance of professionals who work in the subject of college admissions, such as those who work at AdmissionSight, in order to increase your chances of being accepted there.
AdmissionSight has become the most trusted name in the field of college admissions advice as a result of its more than a decade of expertise assisting students just like you in gaining admission to the colleges of their first and second preferences.
Please get in touch with us as soon as you can so that we can schedule an initial consultation that will be provided free of charge.