Yale Pre-College Programs
Pre-college opportunities at Yale University are among the most intellectually stimulating and beneficial ones available to high school students who are interested in broadening their scope of knowledge. The fact that the Yale pre-college programs for high school students offer both learning and college credit makes them enticing to students who are eager to get a head start on their education.
Students in the Yale pre-college programs have the opportunity to study alongside students who are enrolled at Yale University. Students are able to establish the level of intellectual effort necessary to thrive in the rigorous academic environment of an Ivy League college by participating in these pre-college programs, which give them significant experience in a college setting.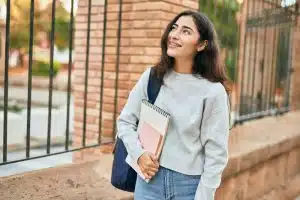 Continue reading if you're interested in learning more about the several programs that Yale University offers for high school students.
What do pre-college programs mean?
What do pre-college programs mean? High school students have the opportunity to pack their bags and get a taste of higher education through pre-college summer programs. These programs give students a chance to participate in higher education for a few weeks before they enter college. The duration of time spent participating in these programs ranges from one week to seven weeks.
By participating in a pre-college summer program, you will have the opportunity to sample college-level coursework, engage in campus community activities, investigate on-campus living options, and, more generally, visualize yourself as a student at the host institution.
Attending different Yale pre-college programs allows high school students to get a taste of what it's like to be a student at a college while also enhancing their education. They are also able to enroll in online courses offered by Yale, which enable them to gain educational benefits such as practical experience even when they are not physically present on campus. Students who are currently enrolled in high school can benefit from participating in a number of Yale University's interesting classes and programs.
Because not all colleges and universities offer summer programs, you should start the application process by researching your alternatives based on location, cost, and the availability of classes.
What are the pre-college programs at Yale?
So, what are the pre-college programs at Yale? At Yale University, there are so many interesting classes that it's easy to get overwhelmed, so it's important to pick and choose carefully. One possibility is that there are Yale pre-college programs that are ideally suited to your interests and abilities. Think about whether the program you wish to take is offered online or in a traditional classroom setting.
Yale Young Global Scholars
The Yale Young Global Scholars (YYGS) program is an academic enrichment opportunity offered by Yale University to high school seniors who are planning to attend college. Because the YYGS offers four different Yale programs for high school students, it is an excellent place to explore opportunities to further one's education. Every session of the program lasts for a total of two weeks.
Yale Young Global Scholars is an exceptional academic and leadership program at Yale University. It was established on the principles of the liberal arts, is well-known for its diverse and welcoming community, and is dedicated to expanding access to educational opportunities.
Yale Young Global Scholars empowers the next generation of leaders by creating a global community and designing interdisciplinary programs that foster intellectual curiosity, deepen understanding, and inspire creative action across all borders. These goals are accomplished by building a global community.
Learning is encouraged to take a more open, experimental, and collaborative approach in the Yale Young Global Scholars program. Learning can take place in a variety of different university contexts, from large lectures to small seminars, and even the spontaneous learning that happens outside of the classroom in conversations with one another. The program is designed to allow students to experience learning in all of these different university contexts.
Innovations in Science & Technology
Students who are interested in learning about a variety of topics within the STEM fields and applying scientific concepts to real-world applications are the target audience for the course known as Innovations in Science and Technology (IST).
The scientific disciplines of physics, molecular biology, chemistry, biochemistry, astronomy, engineering, neuroscience, immunology, psychology, and earth science are among those that are covered in this course.
Students are also given an introduction to applications that span multiple scientific disciplines and range in scale from the subatomic to the celestial.
Literature, Philosophy, & Culture (LPC)
Students who have an interest in the production and understanding of creative work, as well as works that are relevant culturally, are encouraged to participate in the Literature, Philosophy, and Culture (LPC) session in one of the Yale pre-college programs such as this one.
Participants will explore a variety of creative disciplines, including fiction, philosophy, poetry, theater, film, music, visual arts, dance, and more.
Students will be able to think more fluently about their locations in the world and nurture the skills to better explain themselves in speaking and writing thanks to the efforts of the instructional team, which will frame texts and media in a comparative and international context.
Politics, Law, & Economics (PLE)
Students who are interested in learning about various economic theories, the ideals and practices of government, and legal frameworks in historical and comparative contexts are encouraged to attend the session known as Politics, Law, and Economics (PLE).
Students gain an understanding of fundamental concepts within the disciplines of public policy, human rights, market regulation, governance structures, foreign policy, and cross-border conflict and cooperation.
Students will be able to study social systems and contemporary situations through the lenses of economic, legal, and political theory after participating in the session, which develops students' critical thinking and analytical skills and builds on those skills.
Students build their expertise and increase their exposure to a wide array of topics relating to the session theme through participation in PLE, which helps them become better prepared to participate as informed and engaged global citizens. PLE encourages students to make extensive use of interdisciplinary approaches.
Solving Global Challenges (SGC)
The goal of the Solving Global Challenges (SGC) initiative is to develop novel and interdisciplinary strategies for addressing the most pressing problems confronting the international community in the 21st century.
Students work towards generating solutions to issues that have a worldwide impact, employing an interdisciplinary approach, with a heavy focus on the 17 core concerns outlined in the United Nations' Sustainable Development Goals as primary areas of concern (SDGs). This is the main goal of these Yale pre-college programs especially this one. These expansive subjects include issues such as global health, gender equality, the reduction of poverty, the use of art as a form of protest, environmental sustainability, and green technology.
Students will leave this session with the tools necessary to translate between their technical knowledge and the implications that it has in reality. SGC draws from a wide variety of academic fields, including STEM (science, technology, engineering, and mathematics), social sciences, humanities, and arts.
Students will exercise skills in critical analysis, problem-solving, and creativity as they investigate and create original and sustainable solutions to a wide variety of contemporary social, economic, and environmental problems. These skills will be integrated throughout the course.
Yale Summer Session
The Yale Summer Session (YSS) is the only other source of pre-college courses aside from YYGS. Not only students in high school but also anyone else who aspires to expand their knowledge can participate in the courses offered here. They offer a diverse selection of courses at a range of prices, making it possible to appeal to a wide variety of individuals and fields of study.
During the Yale Summer Session, students from all over the United States and the rest of the world come together to attend Yale College classes in New Haven, online, or in other countries; to hone their writing or acting skills at the Yale Writer's Workshop, or to participate in the Summer Drama Program. Its certificate programs also offer legal and business studies, as well as English language instruction, to students from other countries.
Students at Yale who participate in extracurricular activities in New Haven are a part of a thriving community that stems from the residential colleges on campus. Students enrolled in online courses at Yale have access to our virtual seminar classroom, allowing them to learn alongside leading Yale faculty members from virtually any location on the planet.
YSS expands beyond the confines of Yale's New Haven campus as well, offering more than 25 programs offered by Yale academic members in locations across the world, including Africa, Asia, Latin America, and Europe. This is one of the most celebrated Yale pre-college programs due to its diverse subjects.
Courses at Yale
Students who attend Yale gain a fresh perspective on the value of their education in addition to developing friendships that will endure for the rest of their lives. Students attend Yale's summer session for the following reasons:
earn credit toward their major and fulfill requirements for their degree
explore a new field or topic
focus intensely on one particular subject
study with Yale faculty
prepare for the challenges of highly selective colleges
Yale Summer Online
Through the use of Yale's Summer Online Courses, it is feasible for you to maintain your academic progress even if you are unable to be physically present on campus throughout the summer.
This one-of-a-kind educational opportunity is based around live, online seminar and lecture classes that also include session times for group discussion. Through the use of our virtual classroom, you and your fellow students will have the opportunity to engage in a live weekly discussion of themes related to the curriculum.
Our courses make use of cutting-edge technology, a mix of synchronous and asynchronous activities, and intimate, personal involvement with the teaching staff. This allows for a rich discourse and insightful feedback to be provided by students and instructors alike.
Summer Drama Program
The Yale Summer Conservatory for Actors and A Practical Approach to Directing are the two courses that are offered as a part of the Summer Drama Program that is provided by Yale Summer Session. Both are led by faculty members who have received training at the Yale School of Drama.
Yale Young Writers' Workshop
Yale is thrilled to announce the availability of a free online summer writing class for students ages 16–18 who will be rising high school sophomores, juniors, or seniors in the next academic year. They are looking for wordsmiths with a love of books who are interested in expanding their writerly toolkit. They want authors who are willing to generate and share their work in an online community that is friendly and not competitive. This is one of the Yale pre-college programs that are perfect for budding writers
Fiction, nonfiction, poetry, or graphic storytelling were the options available to writers as types of writing to pursue. The workshops will be limited to 12 writers per genre to ensure that everyone's opinions are taken into consideration.
Participants hear readings given by faculty members, visiting authors, and other authors, as well as readings, were given by students, and they attend workshops on various writing genres and participate in open mic nights.
A craft talk given by a visiting author kicks off each day, and then in the afternoon, participants meet in smaller groups for a workshop lasting three hours. The craft talks introduce writers to genres that are not typically associated with their work.
Over the course of the week, participants will have the opportunity to test out their ideas, engage in creative play, and develop new narrative tools as part of the workshop. The students will come up with fresh content, which will then be read aloud to the class for comments and consideration of possible revisions.
Are pre-college programs worth it?
Are pre-college programs worth it? Pre-college programs are opportunities for highly motivated high school students to live and study on the campus of a university or college during the summer.
These programs are offered over the summer by a variety of universities and colleges. Students have the option of living in college dorms or commuting to campus every day when participating in pre-college programs, as many of these programs provide both residential and commuter alternatives.
In either case, high school students who participate in Yale pre-college programs are afforded the opportunity to gain first-hand experience in a variety of academic fields, which not only helps them choose a major but also gives them a glimpse of what university life is like.
The Yale pre-college programs provide students with an introduction to the academic rigors of college, and students who participate in on-campus summer programs gain firsthand knowledge of the university's facilities. Students who desire to continue their education outside the typical school year have many options available throughout the summer months.
However, depending on the student's intellectual background, the Yale pre-college programs may take time and effort. When students take college-level classes, they are more likely to be required to produce college-level essays. Students will profit in the long run from this since they will get experience and knowledge of ethics before beginning their college careers.
In addition, several Yale pre-college programs designed for high school students incorporate co-curricular activities with college students. An illustration of this may be seen in Yale's assortment of classes that can be taken for academic credit; these classes are all held in lecture halls that are also attended by high school students who intend to attend college.
The ability for high school students to get mentorship and assistance from college students and instructors is beneficial to high school students.
Want to learn more about the Yale pre-college programs? You've come to the right place. At AdmissionSight, we have over ten years of experience guiding students through the competitive admissions process.
AdmissionSight can help you put your best foot forward when applying to college. Contact us today for more information on our services.