Yale Undergraduate Requirements
The year 1701 marks the founding of Yale University, which has since become renowned for the rigor of its academic programs, its inclusion in the Ivy League, and the breadth of its alumni network. For the past three centuries, Yale has stood as a global leader in academic inquiry and technological development. Graduates of Yale University have played crucial roles in the development of the United States. 62 winners of the Nobel Prize, five winners of the Fields Medal, and three winners of the Turing Award are among its alumni.
It should not come as a surprise to learn that in addition to having a highly selective admissions process, the institution has such a reputation. With an acceptance rate that is currently at only 6.1%, this indicates that out of every 100 applicants, only approximately 6 are able to secure their admission by meeting the above-excellent standards for Yale undergraduate requirements and get accepted to Yale University.
Due to the relatively low number of students, it admits each year, Yale University is a very selective educational institution. Only the most qualified applicants who come the closest to meeting Yale's stringent admission requirements will be considered for enrollment at the university. We will go over the Yale undergraduate requirements in great detail so that you can maximize the effectiveness of your application.
What are the Requirements to get into Yale?
What are the requirements to get into Yale? Applicants from any and all walks of life are encouraged to apply to Yale. The Yale Admissions Committee looks for prospective students who have the ability to contribute to the Yale community and make the most of the extraordinary opportunities that are presented to them.
There is no consideration given to a student's citizenship or immigration status when Yale is reviewing an application, and all students are eligible for the need-based financial aid that Yale offers. Undocumented students living in the United States are covered by these policies, regardless of whether or not they have DACA status.
In addition, future Yale students will come from a variety of educational backgrounds, including public and private schools, very small towns, and major urban centers, as well as every region of the world. The number of highly accomplished students who have excellent Yale undergraduate requirements apply to Yale University is greater than the number of available spots in the school's first-year class.
The task of selecting that class is one that is challenging as well as fascinating and rewarding for the Admissions Committee. The following is a list of the Yale undergraduate requirements that must be met in order for you to be admitted to Yale.
In order to be considered for admission to the first year, all prospective students are required to submit one of the following:
The Coalition Application, Including Any Questions That Are Unique to Yale
The Common Application, Supplemented with Questions Unique to Yale
The QuestBridge Application, Completed with the Yale QuestBridge Questionnaire
Any one of these applications can be submitted to Yale; the university does not give any of them priority over the others. Each student should only submit one application for consideration during the admissions process.
Application fee of $80 or fee waiver if applicable
The application fee of $80 should be paid online via the Common Application or Coalition Application website by prospective students. There is no cost associated with the QuestBridge Application; however, in order to apply to Yale with the QuestBridge Application, students must first be named QuestBridge Finalists.
Applicants who are submitting their information through either the Common Application or the Coalition Application have the option of requesting that the application fee not be charged. Do not be afraid to ask for a fee waiver if you believe that the costs associated with applying to colleges and obtaining financial aid will put an undue financial burden on your family. Unless you are specifically prompted to do so, you will not be required to submit any supporting documentation.
Recommendations from two different teachers in addition to one guidance counselor
Request recommendations from two instructors who have taught you in core academic subjects (such as English, Foreign Language, Mathematics, Science, and Social Studies) and who have observed you performing at your highest level. These instructors should know you well and have witnessed you at your academic best.
Recommendations from teachers who you had during your junior or senior year of high school are preferred, but not required. Recommendations from teachers who taught you during your junior or senior year of high school are preferred. The most enlightening letters come from these lecturers the majority of the time. Yale does not encourage supplemental recommendations.
Additionally, make sure to get a recommendation from your guidance counselor. Even if your counselor does not know you very well, the recommendation can still provide helpful context about your school and the academic programs it offers. In the event that your institution does not have anyone working in the capacity of a college counselor, kindly request a recommendation from a member of the administrative staff.
Report from school, along with the transcript
A School Report along with an official transcript that lists all of your secondary school courses, including any courses completed at a previous secondary school or at a college, should be submitted by your guidance counselor or another school official on your behalf.
If you have attended other secondary schools or colleges and those courses do not appear on the official transcript from your current secondary school, you will need to request official transcripts from those institutions directly in order to have those courses included.
Recommendations and transcripts should be uploaded digitally through the website of either the Common Application or the Coalition Application. Recommendations and transcripts are sent to Yale University on behalf of QuestBridge Finalists automatically when the QuestBridge Application is submitted. It is also acceptable for instructors and guidance counselors to send in their recommendations and transcripts through the mail or by digital upload, if necessary.
You have the option of sending recommendations either before or after submitting your application; any materials that are received prior to your application being submitted will be kept on file. In circumstances in which it is not possible for teachers and counselors to meet the application deadlines, the admissions office will make reasonable allowances for late school documents. These allowances will be made for late school documents.
The results of standardized tests (such as the ACT or SAT) are not required for admission in the fall of 2021 or 2022.
The Yale Office of Undergraduate Admissions has temporarily suspended its Yale undergraduate requirements that first-year applicants submit results from the ACT or SAT during the admissions cycles of 2020-21 and 2021-22 as a response to the widespread disruptions caused by the COVID-19 pandemic.
These admissions cycles are scheduled to take place in the years 2020-21 and 2021-22. (Classes of 2025 and 2026). Candidates who are unable to finish an exam or who choose not to report their exam scores will not be penalized in any way. During these application periods, first-year applicants have the option of including their ACT or SAT scores with their application or not.
The standardized tests that a student takes are only one part of their application, and these results are evaluated in the larger context of the student's entire file. There is not a predetermined minimum score that must be achieved in order to be admitted, nor is there a score that will automatically grant admission.
Mid-Year Report (due as soon as the senior grades for the first semester or term are made available at your school)
All applicants for admission to the first year who have not yet graduated from secondary school are required to submit a mid-year report with their official grades from the first grading period of the current academic year as soon as those grades are available. This applies to both international and domestic applicants.
It is recommended that a guidance counselor or other school official send Yale the grades either online through the Common Application or Coalition Application, via mail or digital upload, or in person at the school.
What GPA is required for Yale?
What GPA is required for Yale admissions? The minimum grade point average required as Yale undergraduate requirements is typically close to 4.14. This figure represents the average grade point average of successful applicants who were granted admission to Yale University.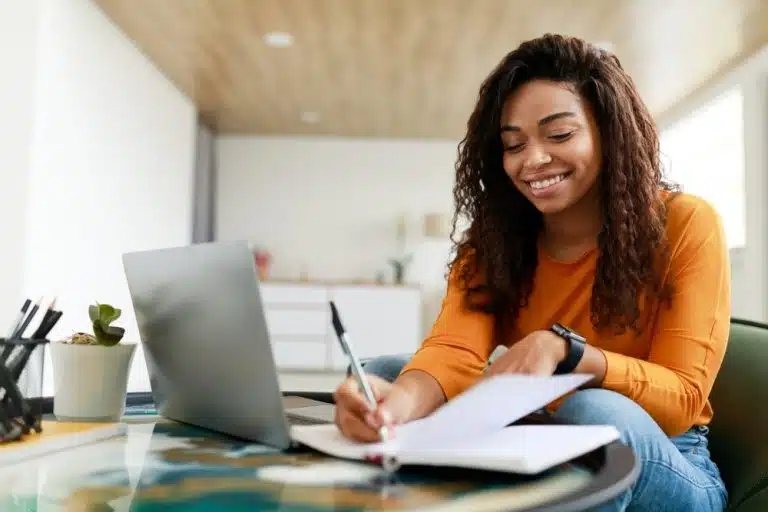 The university does not explicitly state this information; however, this is the case. Because of this, Yale is a very competitive college, and in order to get in, you will need to maintain very high grades throughout your academic career.
Having said that, Ivy League schools such as Yale University don't typically have a set minimum GPA requirement because it can shift depending on the subject you want to study and how well you do overall in your application.
Even if a candidate's GPA is lower than 4.14, there is still a chance that they will be accepted into Yale University as long as their application demonstrates that they have outstanding achievements in areas such as extracurricular activities, athletics, great scores on standardized tests, or other areas of distinction that set them apart from other applicants.
Is SAT required at Yale?
Is SAT required at Yale? As a response to the ongoing disruptions caused by the COVID-19 pandemic, Yale has decided to extend its test-optional admissions policy for an additional year. All students who are interested in enrolling in the undergraduate program for the fall 2023 semester have the option of submitting their applications with or without their ACT or SAT scores.
Applicants who have successfully completed one or more ACT or SAT exams should think about including their scores, even if those scores fall below the ranges that represent the middle 50 percent of the applicant pool that are listed below. Research conducted internally at Yale has demonstrated, time and time again, that ACT and SAT scores are a significant predictor of a student's academic performance while they are undergraduates.
When students submit scores with their applications, the Yale Admissions Committee evaluates them within each student's unique context and uses them to augment other academic indicators throughout the application. In other words, the committee considers the students' scores in addition to the other academic indicators.
In the case of applicants who do not submit test scores, the Admissions Committee places a greater emphasis on other aspects of the application, such as the high school transcript, letters of recommendation, and personal statements. Candidates who have Yale undergraduate requirements that clearly demonstrate a high level of academic preparedness, a consistent record of academic success, and genuine intellectual curiosity are competitive candidates regardless of whether or not they have scored.
In the winter of 2023, Yale will make a decision regarding a long-term policy regarding standardized testing, provided that the general public health situation improves. This decision will be influenced by the data and insights generated from the admissions cycles that occur in 2021, 2022, and 2023 respectively.
Having said that, a high score on the SAT can help boost your application to Yale University, and if you meet the SAT requirements for Yale University, you can demonstrate to admissions officers that you have the ability to succeed there.
There is no clear winner between the two options, so pick the path that is most convenient for you. Applicants who are accepted typically have SAT scores ranging from 1460 to 1570. Your scores on the SAT can be compared to various percentiles. The SAT score needed to get into the 25th percentile at Yale is 1460, and the score needed to get into the 75th percentile is 1570.
The mean or average score of all candidates is 1510, which places them roughly in the middle. In order to improve your chances, you should work toward getting a SAT score that is closer to the 75th percentile.
The SAT at Yale University is given a perfect score. This indicates that Yale will take into consideration the sections in which you scored the highest across all of your SAT administrations. They will take the scores from your strongest individual sections and combine them to produce your best possible overall score.
Students who are accepted to Yale typically have ACT composite scores ranging from 33 to 35. The typical candidate receives a score of 34 out of 100. The ACT does not include a provision for superscoring.
What kind of student does Yale look for?
What kind of student does Yale look for? Making the decision to submit an application to Yale need not be an anxious experience. A person who is willing to put in the work to become a future leader and has the desire to make the world a better place is what Yale considers to be the ideal candidate for enrollment at the university. Logical reasoning ability is a necessity for Yale's ideal candidate, in addition to meeting all of Yale undergraduate requirements.
Candidates for admission to Yale are expected to demonstrate that they have completed their assigned reading. There is no shadow of a doubt that Yale possesses resources and facilities that are on the cutting edge of technology. However, they want students to come to campus well-prepared so that they can make the most of their time there. The candidate's familiarity with Yale should make up a significant portion of their presence there. It is necessary that this information be included in the application. The applicants really need to think about why they want to go to Yale and what they can bring to the table as qualities.
Applicants are encouraged to discuss previous work and ideas that demonstrate their intelligence and capacity to make a positive contribution to their community. You can submit your application during the Early Action period to give yourself the best possible chance of being accepted. This demonstrates how seriously you are considering applying to Yale.
Yale Application Deadline for 2022
When does the application deadline for Yale currently stands for the year 2022? Admissions for first-year students typically begin in August and are submitted online through either the Common Application or the Coalition Application website. Intakes in the fall and winter will have their respective application deadlines for prospective undergraduate students. The following is a list of important dates regarding the application process for undergraduate programs:
| | |
| --- | --- |
| Decision | Deadline |
| Single-Choice Early Action | November 1 |
| QuestBridge National College Match | November 1 |
| Regular Decision | January 2 |
An online application for either the Common Application, the Coalition Application, or the QuestBridge National College Match must be submitted by the applicants no later than the specified dates.
Recommendations from both the instructors and the guidance counselors
In the event that it is possible, please request that your teachers and counselors submit the necessary forms by the postmark deadlines listed above. When it comes to teachers and counselors who are unable to meet these deadlines, the admissions office is willing to make reasonable accommodations for them.
Submitting the necessary testing documents
In the admissions processes for the academic years 2020-21 and 2021-22, Yale will no longer require applicants to submit test scores. Standardized testing is in every way voluntary for first-year applicants who submit their applications during these cycles. Applicants who are unable to complete an exam or who choose not to report exam scores will not be penalized under Yale's policy because it was designed to accommodate all students. In addition, applicants will not be penalized for choosing not to report exam scores.
Those applicants who choose to report their scores will have their scores considered for admission if they are received by the admissions office no later than the first week of December for Early Action and no later than the beginning of March for Regular Decision.
Dates by which applications for financial assistance should preferably be submitted
| | | |
| --- | --- | --- |
| | Single-Choice Early Action | Regular Decision |
| Financial Aid Application | November 10 | March 15 |
There is no hard and fast cutoff date for applications for financial assistance; however, applicants are strongly encouraged to submit documents by the dates listed above. This will help ensure that, should you be granted admission, you will also receive a letter awarding you financial assistance at the same time that you are extended an offer of admission.
Admissions decision notification
Midway through the month of December, admissions decisions for candidates who applied through Single-Choice Early Action will be made available online. By the 1st of April, decisions regarding candidates applying through the Regular Decision process will be made available online via the Yale Admissions Status Portal.
Applicants who submitted their applications through Early Action or Regular Decision have until May 1 to respond to an offer of admission. Decisions are only made available to prospective students through the Yale Admissions Status Portal.
If you need help putting the finishing touches on your early applications, or want some advice on whether or not applying Early Decision or an Early Action is a good option for you, at AdmissionSight, we have over 10 years of experience guiding students through the competitive admissions process, including our athletic recruitment program.
AdmissionSight can help you put your best foot forward when applying to college this fall. Contact us today for more information on our services.