Yale Undergraduate Tuition
How Much Is the Tuition per Year for Undergraduates at Yale?
Yale University is a private Ivy League university located in New Haven, Connecticut. U.S. News and World Report rank the prestigious university third in the country. The tree-lined campus has been dubbed "America's most beautiful urban campus."
Yale University is one of the most prestigious universities in the world, offering top-notch education and facilities to its students. As with most Ivy League institutions, the cost of attending Yale can be quite steep. How much is the tuition per year for undergraduates at Yale? The estimated cost of Yale undergraduate tuition and fees for the academic year 2023-2024 is $64,700.
When a student attends college, there are numerous costs to consider, both direct and indirect. Aside from tuition, a student will require a place to stay and food.
Travel expenses to and from college, books and supplies for classes, and money for laundry, toiletries, and commute to New Haven's famous pizzerias should all be factored into overall costs.
As of the academic year 2023-2024, the estimated cost of attendance tuition for full-time undergraduate students at Yale University is $87,705 per year. This amount includes tuition and fees, room and board, books and personal expenses, and student activities fee. Compared to last year, the cost of attendance went up from $84,525 for the 2022-2023 academic year.
However, Yale is committed to making a Yale education accessible to all students, regardless of their financial background. The university provides a comprehensive financial aid program that helps cover the cost of tuition for families who cannot afford it.
In fact, over half of Yale's undergraduate students receive some form of financial aid. In the previous academic year, the average financial aid award for students was $60,403.
How Much Does Room and Board Cost at Yale?
Apart from the Yale undergraduate tuition and fees, room and board are a significant part of the cost of attending college. Now, how much does room and board cost at Yale? The cost of room and board at Yale University for the 2023-2024 academic year is $10,900 and $8,280 respectively.
Most of the first-year housing is made up of single-gender units on mixed-gender floors. Most suites can accommodate four, five, or six first-year students.
A suite is a collection of singles and/or doubles that share a common area and may have an internal or shared bathroom with other suites. First-year students typically share a room with a roommate as single rooms are limited and should only be requested if highly needed (e.g. with medical necessities).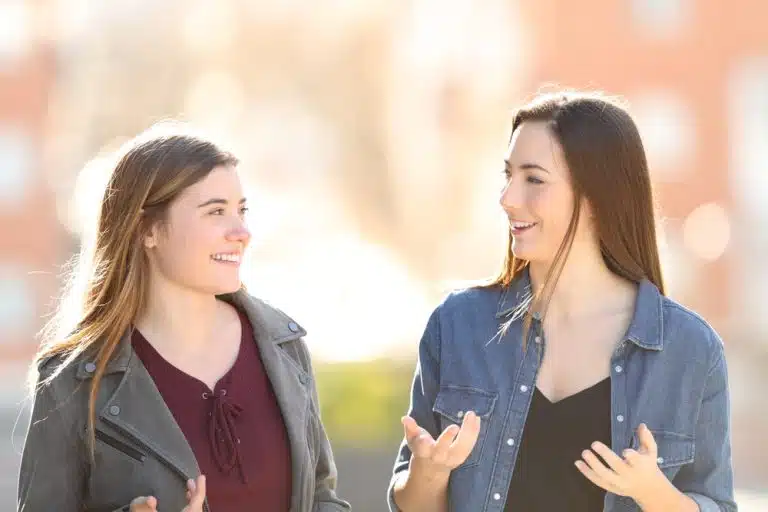 For dining, first-year students are automatically registered to the Full Meal Plan, which covers three meals per day, seven days a week. Each residential college has its own dining hall, complete with a chef and staff. Their dining rooms serve chef-prepared meals to students, including vegetarian and vegan options.
The Yale residential college housing system is central to the Yale College experience. Residential colleges have close-knit communities as well as beautiful, state-of-the-art residences.
Students may use the gym, library, movie theaters, music rooms, recording studios, dance studios, visual art studios, and music rooms at their residential college.  Furthermore, these colleges are built around a large, landscaped courtyard where students can socialize and enjoy the weather.
Does Yale Give Full Financial Aid to International Students?
International students face a unique set of challenges when it comes to paying for college, including the high cost of Yale undergraduate tuition and living expenses in the United States. Yale University is known for its commitment to providing financial aid to students in need. Now, international students often ask, "Does Yale give full financial aid to international students?"
For all four years, Yale's financial aid resources meet the full demonstrated need of every undergraduate, including international students.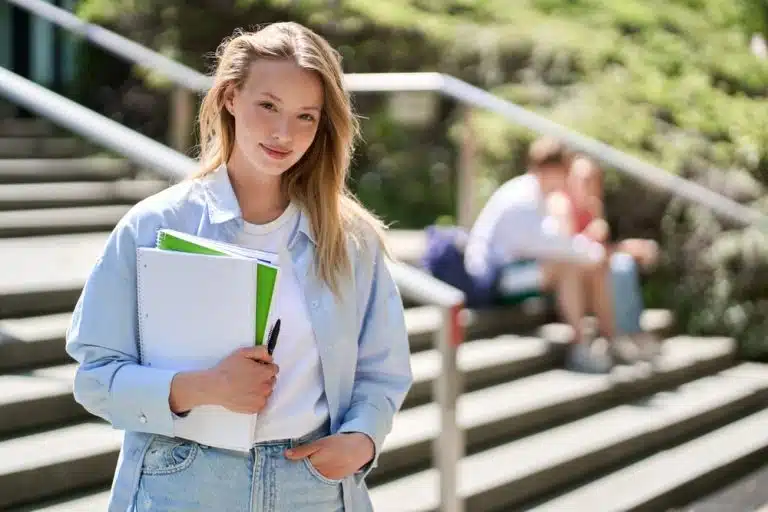 Yale's financial aid policies for international students are comparable to those for US citizens, with need-blind admissions and need-based aid. "Need-blind" means that Yale College admits students based only on academic and personal merit, regardless of financial ability.
The term "need-based" refers to financial aid packages that are based on individual needs evaluations. International students are assessed based on a needs analysis that considers the relative variances between the US economy and the economies of the students' home countries.
International students who are interested in applying for financial aid at Yale must complete the CSS Profile and the signed tax returns of parents and students.
These forms provide information about a student's financial situation and are used to determine their eligibility for financial aid. Moreover, international students must provide proof of their family's financial resources, including tax returns and other financial documents.
If you are accepted to Yale, the university will provide you with a combination of tuition assistance and term-time work to cover the full demonstrated financial need. However, it is important to note that the financial aid available to international students at Yale is limited and competitive.
The university is committed to making Yale education accessible to all students, but the high cost of tuition and living expenses can still be a barrier for some international students. International students are also encouraged to look for other scholarships and grants that could help them with their college expenses.
How Do You Get a Full Scholarship to Yale?
Receiving a full scholarship to attend Yale University is a highly competitive and selective process. A full scholarship covers Yale undergraduate tuition, room and board, and other expenses, making it a valuable opportunity for students who wish to attend Yale without incurring significant debt. Students and parents might be wondering, "How do you get a full scholarship to Yale?"
The first step to getting a full scholarship to Yale is to complete the financial aid application process. This involves filling out the CSS Profile and the Free Application for Federal Student Aid (FAFSA) in order to demonstrate your financial need.
The CSS Profile provides detailed information about your family's financial situation, and the FAFSA determines your eligibility for federal student aid.
You will also need to provide proof of your family's financial resources, including signed tax returns of parents and students. Yale needs copies of 2021 tax returns or, if no tax return was filed, equivalent verification of 2021 income as part of the 2023-2024 financial aid application.
The College Board IDOC system is the preferred method of submission for financial aid application materials. If you are unable to submit through IDOC, use the Online Document Upload Tool to upload your documents.
The principal component of Yale's undergraduate gift aid is the Yale Scholarship, a need-based grant. However, the financial aid award may also include other grants and other scholarships. Students and their families have choices such as campus jobs and education loans to cover expenses not covered by scholarships and grants. You may check Yale's Financial Aid website to learn more about the types of aid and other financial resources.
Why Do Students Want to Study at Yale?
Why do students want to study at Yale? Yale University is one of the world's most prestigious universities, and it is no surprise that students from all over the world are eager to study there. With a long history of academic excellence, a vibrant campus culture, and a commitment to providing students with a well-rounded education, Yale has a lot to offer.
First and foremost, Yale is known for its academic rigor and its commitment to providing students with a well-rounded education.
The university offers a wide range of more than 80 majors and programs. Social Sciences, History, Biological and Biomedical Sciences, Engineering, and Mathematics and Statistics are the most popular majors at Yale.
With the help and support of its world-renowned faculty members, Yale is also known for its interdisciplinary approach to learning. This encourages students to explore different fields of study and make connections between them.
Another reason why students want to study at Yale is because of its location in New Haven, Connecticut. New Haven is a vibrant and diverse city with a rich history and cultural heritage. The city is also home to a thriving arts and music scene, as well as many restaurants, shops, and other attractions.
Yale students can engage with the city and explore its many offerings, making their college experience that much richer and more diverse.
The campus culture at Yale is also a big reason why students want to study there. The university is home to a vibrant and active student body, and students can get involved in a wide range of extracurricular activities and clubs.
Yale is also noted for its outstanding music and drama programs, which extend beyond the classroom through organizations such as the Yale Dramatic Association and the Yale Whiffenpoofs, a well-known a cappella group. Whether you are interested in sports, music, politics, or community service, there's something for everyone at Yale.
Finally, Yale is known for its commitment to providing students with a well-rounded education that prepares them for success after graduation. The university provides students with numerous opportunities for internships, research, and other hands-on experiences that help them gain real-world skills and knowledge.
Yale also has a strong alumni network, and students can make connections with alumni who can provide them with valuable advice and support as they transition from college to the workforce.
Students want to study at Yale for many reasons, including its academic rigor, its location in New Haven, Connecticut, its vibrant campus culture, and its commitment to providing students with a well-rounded education that prepares them for success after graduation.
If you're considering studying at Yale, it's important to consider all of these factors and to research the university thoroughly to determine if it's the right fit for you.
You must check the availability of the major you are interested in, the Yale undergraduate tuition and fees, and abundance of scholarships and grants, and the student organizations or extracurricular activities that could help you prosper outside of your academics.
If you believe you need assistance in making this major decision, experts like AdmissionSight are ready to help. From finalizing your college list to preparing your application materials, AdmissionSight can guide you through the entire college admissions process. Book a schedule for an initial consultation now!