Comparing Yale vs Colgate: Which University is the Best Fit?
If you're currently in the process of selecting a university, you might be considering Yale and Colgate. Both renowned institutions are highly rated in the United States, but which one is the best fit for you? To help you make a decision, comparing Yale vs Colgate will surely help you before considering making a choice. So, let's delve into the details of each subheading.
Location and Campus Size
When it comes to location and campus size, there are notable differences between Yale vs Colgate. Yale is located in New Haven, Connecticut, which is a bustling city that offers numerous cultural and entertainment options. Yale's campus, on the other hand, is sizable, with over 200 buildings and 12 residential colleges.
Colgate, on the other hand, is located in Hamilton, New York. Hamilton is a small, rural village, which offers a serene atmosphere and beautiful surroundings. Colgate's campus is also large, with over 100 buildings and residential halls.
Despite the differences in location and campus size, both Yale and Colgate offer unique opportunities for their students. Yale's location in a city provides students with access to internships and job opportunities, as well as a diverse range of cultural experiences. Colgate's rural location, on the other hand, offers students a close-knit community and opportunities for outdoor activities such as hiking and skiing.
Yale vs Colgate: Academic Programs and Prestige
Yale is a well-respected Ivy League school that offers a substantial range of academic programs in numerous disciplines. Yale's esteemed faculty, distinguished alumni, and groundbreaking research initiatives make it one of the top universities in the world.
Colgate offers an impressive academic program that includes liberal arts and sciences, with numerous majors to pick from. The school is known for its academic rigor and hands-on learning opportunities, and it's highly rated among liberal arts colleges.
Additionally, Yale is home to several prestigious graduate schools, including the Yale Law School, the Yale School of Medicine, and the Yale School of Management. These graduate programs are highly competitive and attract top students from around the world.
Colgate also offers unique academic opportunities, such as the Upstate Institute, which provides students with research and internship opportunities focused on the local community. The school also has a strong emphasis on global education, with study-abroad programs in over 20 countries.
Student Life: Housing, Dining, and Extracurriculars
In comparing Yale vs Colgate, both offer excellent housing and dining options, with a range of residential choices to select from, including traditional dormitories, suites, and apartments. Both schools also offer a vast array of extracurricular activities, including academic clubs, music groups, and sports clubs, to name a few.
At Yale, students have the option to live in residential colleges, which are communities within the larger university. Each residential college has its own dining hall, library, and common spaces, creating a tight-knit community for students. Additionally, Yale offers a variety of themed housing options, such as language houses and cultural houses, where students can live with others who share their interests and backgrounds.
Colgate also has unique housing options, such as the Outdoor Education House, where students can live and learn about outdoor activities, and the Thought Into Action Entrepreneurship House, where students can live and work on their own business ventures. Colgate's dining options include a farm-to-table program, where food is sourced from local farms and prepared on campus.
Yale vs Colgate: Admission Requirements and Selectivity
Both Yale and Colgate are highly selective universities, with admission rates of 6% and 24%, respectively. Yale's admission process requires standardized test scores, teacher recommendations, essays, and an interview. Colgate looks for well-rounded candidates, and they require transcripts, test scores, and recommendation letters.
It is important to note that while standardized test scores are a significant factor in Yale's admission process, they also consider a candidate's extracurricular activities, leadership experience, and community involvement. Colgate values a candidate's demonstrated passion for learning and intellectual curiosity, as well as their ability to contribute to the campus community through activities and organizations.
Yale vs Colgate: Faculty Resources and Student-to-Faculty Ratio
Yale is known for its exceptional faculty, which includes Nobel laureates, Pulitzer Prize winners, and noted scholars. The school has a low student-to-faculty ratio of 6:1, enabling students to receive personal attention from professors.
Colgate also has highly regarded faculty members who offer small classes and mentorship opportunities tailored to each student's needs. Colgate has a student-to-faculty ratio of 9:1, which enables students to establish meaningful relationships with their professors.
In addition to the low student-to-faculty ratio, Yale and Colgate both offer extensive resources to support their faculty members. Yale provides research grants, sabbaticals, and professional development opportunities to its faculty, while Colgate offers funding for research and travel, as well as teaching and technology support. These resources enable faculty members to stay at the forefront of their fields and provide the best possible education to their students.
Career Services and Networking Opportunities
Both Yale and Colgate provide students with fantastic career services that offer career counseling, resume critiques, and internship and job search support. Yale and Colgate both have exclusive alumni networks that can offer valuable job search opportunities, mentorship, and guidance in the professional world.
Additionally, both universities host career fairs and networking events throughout the year, providing students with the opportunity to connect with potential employers and learn about different industries. These events often feature alumni who are successful in their respective fields, allowing students to gain insight into the job market and make valuable connections. Attending these events can be a great way for students to jumpstart their careers and make meaningful connections in their desired industries.
Tuition and Financial Aid Packages
Yale and Colgate are both expensive universities, with tuition costs reaching over $58,000 per year. However, both colleges offer generous financial aid packages that can help students offset the cost of attendance.
At Yale, financial aid is need-based and covers 100% of demonstrated financial need. This means that if a student's family income is below a certain threshold, they will not be expected to pay anything toward tuition and fees. Additionally, Yale has a no-loan policy, which means that students do not have to take out loans to cover their education costs. Instead, the university provides grants and work-study opportunities to help students cover their expenses.
Diversity and Inclusivity on Campus
Both universities are committed to diversity and inclusivity on their campuses, with active diversity and inclusion offices, programs, and organizations dedicated to promoting diversity and inclusion issues, and robust recruitment efforts aimed toward underrepresented groups.
One of the ways in which these universities promote diversity and inclusivity is through the establishment of affinity groups. These groups provide a space for students, faculty, and staff who share a common identity or experience to come together, share resources, and support one another. Examples of affinity groups include LGBTQ+ groups, Black student unions, and international student associations.
In addition to affinity groups, both universities also offer diversity and inclusion training for students, faculty, and staff. These trainings aim to increase awareness and understanding of different cultures, identities, and experiences, and provide tools for creating a more inclusive campus community. Through these efforts, both universities are working to create a welcoming and supportive environment for all members of their communities.
Student Success: Graduation Rates and Post-Graduate Outcomes
Graduation rates at both Yale and Colgate are high, with 99% of students graduating from Yale and 90% of students graduating from Colgate. Both universities have outstanding post-graduation outcomes, including successful entry into graduate programs, professional schools, and employment opportunities.
Additionally, both universities offer extensive career services and resources to help students prepare for life after graduation. Yale's Career Services office provides students with access to job and internship postings, career counseling, and networking events with alumni. Colgate's Center for Career Services offers similar resources, including resume and cover letter reviews, mock interviews, and career fairs.
Research Opportunities for Undergraduates
Yale and Colgate offer numerous and exceptional research opportunities for undergraduate students, with the opportunity to work with world-class professors on cutting-edge research projects.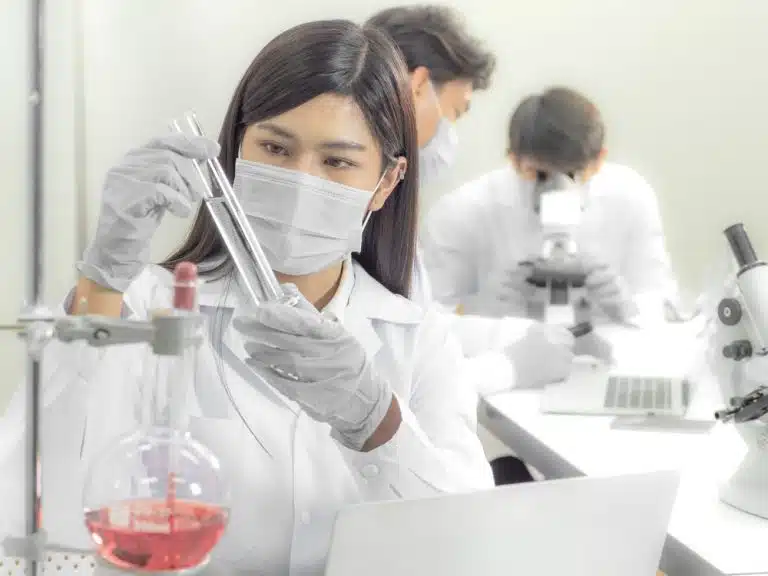 These research opportunities provide students with hands-on experience in their field of study, allowing them to apply the knowledge they have gained in the classroom to real-world situations. Additionally, participating in research projects can help students build valuable skills such as critical thinking, problem-solving, and collaboration.
Athletics Programs: Intramural, Club, and Varsity Sports
Yale and Colgate both have excellent athletics programs, including varsity, club, and intramural sports teams. Both universities have celebrated athletic programs that offer opportunities for students to pursue their athletic interests.
At Yale, the varsity sports teams have a long history of success, with many national championships and Olympic medalists among their alumni. The club sports teams at Yale are also highly competitive, with many teams competing at the national level. In addition, Yale offers a wide range of intramural sports, allowing students of all skill levels to participate in a variety of sports.
Colgate's athletics programs are also highly regarded, with a strong emphasis on community and teamwork. The varsity sports teams at Colgate have had many successful seasons, with several conference championships in recent years. The club sports teams at Colgate are also popular among students, with many teams competing against other colleges and universities. Colgate also offers a variety of intramural sports, providing opportunities for students to stay active and have fun.
Study Abroad Programs and Global Education Initiatives
Both Yale and Colgate offer excellent study abroad programs that enable students to immerse themselves in other cultures and expand their academic horizons. Both universities have established relationships with overseas universities and organizations that guarantee a high-quality study-abroad experience.
Yale's study abroad programs offer a wide range of options, including semester-long programs, summer programs, and even year-long programs. Students can choose to study in countries such as Spain, Italy, China, and many more. Additionally, Yale offers language immersion programs that allow students to fully immerse themselves in the language and culture of the country they are studying in.
Colgate's study abroad programs also offer a variety of options, including programs in Europe, Asia, Africa, and South America. In addition to traditional study abroad programs, Colgate also offers unique programs such as the "Adirondack Semester," where students spend a semester studying and living in the Adirondack Mountains of upstate New York. Colgate also offers opportunities for students to participate in service-learning programs abroad, where they can engage in meaningful community service while also learning about the local culture.
Final Verdict: Which University is the Best Fit for You?
Overall, in comparing Yale vs Colgate, both top-notch universities, the decision to choose one over the other will ultimately depend on your individual preferences. If you're looking for an Ivy League institution with globally renowned academic programs, wraparound resources, and a bustling city environment, Yale might be the best choice for you.
If you prefer the intimate learning environment of a liberal arts college with small class sizes and an idyllic rural setting, Colgate might be the right fit. Ultimately, the final verdict depends on the factors that matter the most to you, and we recommend visiting both campuses, talking with current students and alumni, and taking time to deliberate before making your decision.
It's important to consider the extracurricular activities and clubs offered at each university. Yale has a wide range of student organizations, including a cappella groups, debate teams, and cultural clubs. Colgate also has a variety of clubs, but they tend to be more focused on outdoor activities, such as hiking and skiing. If you're someone who wants to be involved in a specific type of club or activity, it's worth researching what each university has to offer.
Another factor to consider is the cost of attendance. Yale is known for its generous financial aid packages, but it's still a more expensive option than Colgate. If you're concerned about the cost of tuition and living expenses, it's important to compare the financial aid options at both universities and determine which one is more affordable for you.
Want to learn more about getting into College? You've come to the right place. At AdmissionSight, we have over 10 years of experience guiding students through the competitive admissions process.
AdmissionSight can help you put your best foot forward when applying to college this fall. Contact us today for more information on our services.