Yale vs Swarthmore: A Comprehensive Look
To make an informed decision when choosing an undergraduate program, comparing the offerings of different universities is essential. With that in mind, we're going to take a comprehensive look at two elite universities: Yale vs Swarthmore.
By examining everything from their history and demographics to their faculty and career center offerings, you'll get a full picture of what it's like to study at these prestigious institutions.
The Purpose of the Comparison
Before we dive into the specifics of Yale vs Swarthmore, let's talk about why we're making this comparison in the first place.
Choosing a university is a major decision that will affect your future career and personal growth. By comparing two schools, you'll be able to evaluate the strengths and weaknesses of each one and make an informed decision based on what matters most to you.
It's important to note that while Yale and Swarthmore are both highly respected universities, they have distinct differences in terms of size, location, and academic programs. By exploring these differences, you'll better understand which school aligns with your goals and values.
Additionally, this comparison can serve as a starting point for your research and exploration of other universities that may be a good fit for you.
History and Background of Yale University
Founded in 1701, Yale University is one of the oldest institutions of higher learning in the United States. Located in New Haven, Connecticut, the university has a rich history and has produced many notable alumni over the years.
Yale is a leading research university with a diverse student body and a wide range of academic offerings. Yale University was initially founded as the Collegiate School and was located in Saybrook, Connecticut. In 1718, the school moved to New Haven.
It was renamed Yale College in honor of Elihu Yale, a British merchant, and philanthropist who donated a significant amount of money and goods to the institution.
Over the years, Yale has become known for its strong liberal arts programs and prestigious graduate and professional schools. The university has produced numerous Nobel laureates, Pulitzer Prize winners, and other notable scholars and leaders in various fields. Today, Yale continues to be a top-ranked institution and a leader in research and innovation.
History and Background of Swarthmore College
Swarthmore College is a small liberal arts college located just outside Philadelphia, Pennsylvania. Founded in 1864, the college has a strong Quaker tradition and heavily emphasizes social responsibility and community engagement. With a student body of just over 1,600, Swarthmore is known for its intimate and supportive learning environment.
One of the unique features of Swarthmore College is its Honors Program, which allows students to engage in independent research and scholarship in their chosen field of study.
The program culminates in a thesis project presented to a faculty committee for evaluation. This program is highly regarded and has produced many notable alumni who have gone on to successful careers in academia, research, and other fields.
In addition to its academic programs, Swarthmore College is also known for its commitment to sustainability and environmental stewardship.
The college has implemented several initiatives to reduce its carbon footprint and promote sustainable practices, including installing solar panels, using geothermal heating and cooling systems, and implementing a campus-wide composting program.
These efforts have earned Swarthmore recognition as one of the most environmentally friendly colleges in the country.
Campus Size and Location: Yale vs Swarthmore
One major difference between Yale vs Swarthmore is their campus size and location. Yale's campus is located in the heart of New Haven and covers over 300 acres. On the other hand, Swarthmore's campus is relatively compact and covers just 399 acres.
While Yale's larger campus offers more opportunities for exploration and discovery, Swarthmore's smaller size can lead to a greater sense of community and involvement.
Additionally, Yale's location in New Haven provides students access to a vibrant city with diverse cultural and social activities. On the other hand, Swarthmore is located in a suburban area outside of Philadelphia, offering unique opportunities for exploration and entertainment.
Both campuses have their own distinct advantages and offer students a rich and fulfilling college experience.
Student Body: Diversity, Enrollment, and Demographics
Yale and Swarthmore have diverse student bodies, with students coming from various backgrounds. At Yale, the undergraduate population is around 5,500, with a student-to-faculty ratio of 6:1. Swarthmore's student body is considerably smaller, with just over 1,600 undergraduates and a student-to-faculty ratio of 8:1.
Regarding diversity, both schools are committed to creating inclusive communities, focusing on attracting and supporting students from underrepresented backgrounds. Yale and Swarthmore are also strongly committed to promoting diversity and inclusion through various initiatives and programs.
Yale has a number of student organizations dedicated to promoting diversity and cultural awareness, such as the Black Student Alliance and the Asian American Students Alliance. Swarthmore has a similar range of student groups, including the Latinx Student Association and the Queer-Straight Alliance.
Both schools also offer resources and support for students from underrepresented backgrounds, such as mentorship programs and scholarships.
Academic Programs: Majors, Minors, and Areas of Study Offered at Yale
Yale offers a wide range of academic offerings, with over 80 majors and more than 2,000 courses available to students. Some of the most popular majors at Yale include Economics, Political Science, and History. Undergraduates at Yale also have access to interdisciplinary programs, such as Ethnicity, Race, and Migration Studies, and specialized research opportunities.
In addition to the traditional academic programs, Yale also offers a number of unique opportunities for students to explore their interests and passions. For example, the Directed Studies program allows students to engage in a rigorous, interdisciplinary study of the classics, philosophy, and literature.
The Yale School of Music offers undergraduate students the chance to pursue a Bachelor of Arts in Music. At the same time, the School of Drama provides opportunities for students to participate in productions and learn about all aspects of theater production.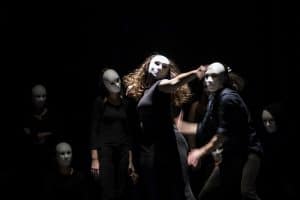 Yale's extensive library system and research facilities also provide students with many resources to support their academic pursuits.
Academic Programs: Majors, Minors, and Areas of Study Offered at Swarthmore
Swarthmore also offers a diverse range of academic programs, with majors ranging from English to Engineering. In addition, the college offers a number of unique programs, such as Interpretation Theory and Peace and Conflict Studies.
Like Yale, Swarthmore emphasizes interdisciplinary learning and research opportunities, focusing on independent study and faculty mentoring.
Furthermore, Swarthmore offers a variety of minors and areas of study, allowing students to tailor their education to their specific interests and career goals. Some of the popular minors include Environmental Studies, Gender and Sexuality Studies, and Linguistics.
Swarthmore strongly emphasizes language learning, offering courses in over 20 languages, including Arabic, Chinese, and Russian.
With such a wide range of academic programs, Swarthmore provides students with a well-rounded education that prepares them for success in their chosen fields.
Faculty: Quality and Quantity at Yale vs Swarthmore
One of the most important factors to consider when evaluating any university is the quality of its faculty. Yale and Swarthmore have strong reputations for academic excellence, with faculty leaders in their respective fields.
However, Yale has a larger faculty overall, with over 4,000 full-time faculty members compared to Swarthmore's 210. This difference in size could be a factor in your decision-making process, depending on your personal preferences and academic needs.
It's worth noting that while Yale may have a larger faculty, Swarthmore boasts a lower student-to-faculty ratio.  At Swarthmore, the ratio is 8:1, meaning students have more opportunities for one-on-one interactions with their professors. This can be especially beneficial for students who thrive in smaller, more intimate learning environments.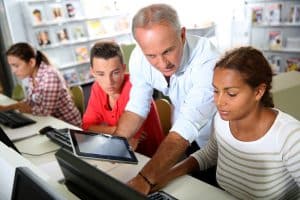 Additionally, Swarthmore's smaller faculty size allows for a more personalized approach to teaching, with professors able to tailor their instruction to individual student's needs and interests.
Campus Resources: Libraries, Laboratories, and Research Centers
As research institutions, both Yale and Swarthmore have extensive campus resources available to students. Yale's many libraries and research centers include the Beinecke Rare Book and Manuscript Library, the Yale Institute for the Preservation of Cultural Heritage, and the Yale West Campus Center for Genome Analysis.
Swarthmore's resources include the McCabe Library, numerous on-campus laboratories, and research centers focused on areas like Biochemistry and Neuroscience.
In addition to these resources, Yale also has many specialized libraries and archives, such as the Lewis Walpole Library, which houses one of the world's largest collections of 18th-century British literature and art.
The university also has several interdisciplinary research centers, such as the Yale Center for Environmental Law and Policy, which brings together experts from across the university to address pressing environmental issues.
Swarthmore's resources also extend beyond the sciences and humanities. The college's Lang Center for Civic and Social Responsibility provides students with opportunities to engage in community service and social justice work, while the Swarthmore Peace Collection is one of the largest archives of peace-related materials in the world, with over 100,000 items documenting the history of peace movements and nonviolent activism.
Extracurricular Activities: Clubs, Sports Teams, and Community Service Organizations
When it comes to extracurricular activities, both Yale and Swarthmore offer a wide range of options.
Yale has over 350 student organizations, including performing arts groups, cultural and identity-based organizations, and political and social action groups.
Swarthmore boasts over 100 student clubs and organizations, including an active community service program, an equestrian team, and a debate society. Both schools also offer a variety of Division I and III sports teams and intramural sports leagues.
Additionally, Yale and Swarthmore have strong entrepreneurship programs that allow students to start their own businesses and gain real-world experience. Yale's Entrepreneurial Institute provides resources and support for students interested in entrepreneurship, including mentorship, funding opportunities, and workshops.
Swarthmore's Lang Center for Civic and Social Responsibility also offers resources for students interested in social entrepreneurship, including funding and networking opportunities.
Furthermore, both schools have active student government associations that allow students to get involved in campus decision-making and advocacy. Yale's Undergraduate Student Government hosts events and initiatives to improve student life on campus. At the same time, Swarthmore's Student Government Organization advocates for student interests and works to create a more inclusive campus community.
Housing and Dining Facilities: Yale vs Swarthmore
As with any college, housing and dining facilities are essential when choosing a university. At Yale, students can live in one of 14 residential colleges, each with a dining hall and distinct culture. Swarthmore has a similar setup, with several residential halls dotting the campus.
Both schools offer a range of meal plans, on-campus dining options, and opportunities for students to learn about sustainability and environmental issues surrounding food.
However, there are some differences between Yale vs Swarthmore housing and dining facilities. Yale's residential colleges are known for their grand architecture and historical significance, while Swarthmore's residential halls are more modern and eco-friendly.
Yale's dining halls are known for their upscale cuisine and formal atmosphere, while Swarthmore's dining options are more casual and student-oriented.
Despite these differences, both schools prioritize creating a sense of community through their housing and dining facilities and offer various options to meet their students' needs and preferences.
Tuition Fees, Financial Aid Options, Scholarships, Grants & Loans Available at Both Universities
College can be expensive, so exploring tuition fees and financial aid options is essential when comparing universities. Yale's tuition and fees for the 2021-22 academic year are $59,950, while Swarthmore's are slightly lower at $57,822.
Both schools offer extensive financial aid programs to help students afford the cost of attendance, including need-based financial aid packages and merit-based scholarships.
In addition to financial aid packages and scholarships, Yale and Swarthmore offer grants and loans to students needing additional financial assistance. These grants and loans can help cover the cost of textbooks, housing, and other expenses that may not be covered by tuition and fees.
Researching and comparing the different types of financial aid available at Yale vs Swarthmore is important to determine which option is best for your individual needs and circumstances.
Career Center Services Available at Both Universities
Attending university isn't just about getting an education – it's also about preparing for your future career.
Both Yale and Swarthmore have career centers that offer various services, from resume and interview coaching to job and internship search resources. These centers can be invaluable for finding internships, securing job offers, and building a professional network.
In addition to the services mentioned above, the career centers at Yale and Swarthmore also offer career fairs and networking events throughout the year. These events allow students to meet and connect with potential employers, learn about different industries, and gain valuable insights into the job market.
Attending these events can be a great way to jumpstart your career and make important connections that can help you succeed in the future.
Job Placement Rates for Graduates from Yale vs Swarthmore
Ultimately, the goal of attending university is to prepare for a successful career after graduation. Both Yale and Swarthmore have strong job placement rates for their graduates, securing positions in fields ranging from finance and tech to nonprofit and public service.
While specific rates vary depending on the field and individual student, the success of graduates from both universities is a testament to the high-quality education and resources available at each school.
However, Yale and Swarthmore have some differences in job placement rates. According to recent data, Yale graduates have a slightly higher overall job placement rate than Swarthmore graduates. This may be due to Yale's larger alumni network and stronger connections with top employers in various industries.
On the other hand, Swarthmore graduates tend to have a higher job placement rate in the nonprofit and public service sectors. This is likely because Swarthmore strongly emphasizes social responsibility and community engagement, which prepares students for careers in these fields.
Alumni Networks & Connections After Graduation
One benefit of attending a prestigious university like Yale or Swarthmore is the alumni network you'll join after graduation.
Both schools have vibrant alumni communities with active professional and social networks. These connections can be invaluable for finding job opportunities, building relationships with mentors in your industry, and staying connected to your alma mater.
Additionally, alumni networks often offer exclusive events and opportunities for members to connect and network with each other. These events can range from professional development workshops to social gatherings, providing a chance to meet fellow alumni who share similar interests and career paths.
Furthermore, alumni networks can also offer support and resources for graduates who are looking to make a career change or start their own businesses. Many alumni associations have programs and initiatives that provide mentorship, funding, and other resources to help alumni achieve their professional goals.
Final Thoughts on Choosing Between Yale vs Swarthmore
When choosing between Yale vs Swarthmore, there's no clear "winner" – it all comes down to your personal preferences and academic needs.
One crucial factor to consider when choosing between Yale and Swarthmore is the location of the campus. Yale is in New Haven, Connecticut, a bustling city with a diverse population and plenty of cultural attractions.
On the other hand, Swarthmore is located in a suburban area outside of Philadelphia, offering a quieter and more residential environment. Depending on your personal preferences, one location may be more appealing than the other.
Another factor to consider is the extracurricular opportunities available at each school. Yale and Swarthmore offer a wide range of clubs, organizations, and activities for students to get involved in outside the classroom.
However, the types of opportunities may differ between the two schools. For example, Yale has a strong tradition of a cappella singing group, while Swarthmore is known for emphasizing social justice and activism.
Consider what types of extracurricular activities you are interested in and which school may offer more opportunities in those areas.
Yale and Swarthmore offer exceptional educational opportunities, supportive and engaged communities, and a range of resources to help you succeed during and after your undergraduate experience.
Ultimately, consider relevant factors such as campus size, academic programs, faculty, campus resources, and career center offerings to decide which university is the right fit for you.
AdmissionSight is a valuable resource for students deciding between Yale vs Swarthmore by offering personalized guidance based on each student's academic goals and preferences.
AdmissionSight helps students evaluate the unique advantages of each university. Additionally, AdmissionSight's expertise in college admissions equips students with the strategies and support needed to navigate the competitive application processes for Yale and Swarthmore, increasing their chances of securing admission to their desired institution.