Yale Waitlist for 2025
When a college puts you on the waitlist, you meet all admissions requirements but there are more qualified applicants than slots. If there are 500 spaces for incoming freshmen and 750 qualified applicants after regular decision applications are examined, the top 500 are accepted and the remaining 250 are waitlisted. Applicants on the waitlist are ranked by GPA, test results, essay, etc. When an accepted student rejects, the top waiting student is notified.
Each waitlist, including students on the Yale waitlist for 2025, won't be admitted. If most approved students attend and there are numerous students ahead of you on the waitlist, your prospects are slim. The queue may be small for one year and long the next due to the varying number of qualified applications.
Can you accept multiple waitlist offers?
If you've passed several college applications to various colleges and universities, you're probably being curious if "Can you accept multiple waitlist offers or not?". In most cases, the answer is yes; you are free to accept more than one waitlist offer. Remember that you are required to physically accept or reject the waitlist offer offered by each school. You have anywhere from one to two weeks at the most to decline their offer, and you need to confirm this information with each institution.
It is vital to make sure that you do not miss the deadline for signing while you are waiting for pretty infrequent waitlist offers. You have until the deadline to put a deposit down on one institution; failing to do so could result in your not being able to enroll in college at all.
If you did not apply for Early Decision (ED) and put down a deposit, then if you later find out that another school has granted you a waitlist admission, you are required to tell the first school promptly, and you will lose your money.
You must pay a deposit by the deadline at one of your acceptances to be on the safe side. There are several cases of waitlisted students that have been accepted up to the first week of school, so it is possible that you could be one of those students. In lieu of this, being waitlisted to prestigious instructions (for example being included in Yale waitlist for 2025), you must consider that there's a slim chance of getting off their waitlist due to the percentage indicated on the Yale acceptance rate.
How do you deal with being waitlisted?
At AdmissionSight, we have a plethora of experience assisting students throughout the college admissions process, including assisting students who were waitlisted. Keep reading if you want to find out more about how you deal with being waitlisted.
The fact that you are placed on the Yale waitlist for 2025 or on a waitlist at the school of your first choice may feel like a setback, but it indicates that you still have a shot at getting accepted there. You were liked by the admissions officers, but unfortunately, there was not enough room in their incoming class to accommodate your enrollment at this moment. You should be aware, however, that there is no assurance that you will be accepted into the school of your choice.
During the usual decision-making phase of college admissions, students will be placed on waitlists by the colleges. After being added to the Yale waitlist for 2025, it is possible that you will not be notified of your admission until after the May 1 deadline for sending in your deposit to ensure your seat at a school. Students don't always find out until the last few weeks before the beginning of the autumn semester.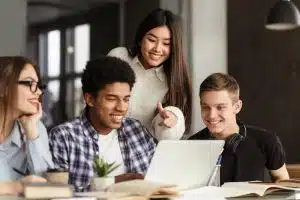 In the end, the question that needs to be answered is not whether or not there are spaces for students still available in the incoming class, but rather how many of the students who were admitted made the decision to not enroll. You may get a better idea of the typical number of students who choose to accept their admissions offer by looking at the yield rate of universities (also known as the proportion of admitted students who ultimately choose to enroll at the school).
If you are placed on the Yale waitlist for 2025, it indicates that you are still a competitive student, and if any places become available before or after the deadline of May 1, the school may contact you regarding an admission offer.
There is a world of difference between being deferred at a university and being placed on a waitlist such as on the Yale waitlist for 2025, even though there are some parallels between the two. There is no such thing as an outright denial in either of these scenarios; all it means is that you will have to keep waiting to find out if you are accepted to the college.
If you are put on the Yale waitlist for 2025, it indicates that the admissions officers have carefully considered your application but have ultimately chosen to place you on the waiting list. Your prospects of admission may be very good at the college you're applying to, while at other schools there is a possibility that none of the students on the Yale waitlist for 2025 will be accepted. In many cases, providing more information is not necessary to assist with your acceptance.
If you are given a deferral, it indicates that the college will give the materials in your application another look during the Regular Round. Because of this, your application is now being assessed alongside the other applications in the standard pool. In this scenario, you are no longer required to adhere to the regulations of ED, and you have the freedom to decide whether or not to accept an admissions offer if you are extended. There are instances when the college needs further information about you before they can decide whether or not to accept your application. This information will be put into your file for consideration as soon as the admissions officers have received the adjustments, which may include new grades or test scores.
So, "How do you deal with being waitlisted?" There are a few factors discussed in the following that you can consider and increase the likelihood of being admitted if you have received word that you are on the Yale waitlist for 2025:
Make a Decision
First, think about whether or not you are still interested in attending the school. If you were to get into the school, would you immediately send in your deposit? Or do you not plan or have any interest in attending this particular school? If you have decided that you do not wish to attend the school, you are required to inform the college of your decision as soon as possible for them to remove your name from the waiting list such as from the Yale waitlist for 2025.
Go to Plan B
Your second-choice college is Plan B. If your next-choice college has given you a position, send your deposit. This will guarantee you a spot in the fall, even if it wasn't your first choice. After you've sent in your deposit, you should psychologically commit to attending your second-choice school because the likelihood of getting off a college waitlist, especially if competition is high like on the Yale waitlist for 2025, is minimal. So, you can start planning and ensure a happy first year in college.
You should never put yourself in a position where you are exposed to danger. If you do not send in a deposit for a backup school, this means that you run the chance of not having any place to attend if you are not admitted from the waitlist.
You must get in touch with your Plan B college and let them know your choice if you are taken off the waitlist and offered a spot there. You will not receive a refund of your deposit; however, if you let your backup school know that you will not be attending, that school will be able to take more students off of their waitlist.
Create a Letter of Continued Interest
Send the college a Letter of Continued Interest (LOCI) in which you reiterate your intent to enroll there. Students who are placed on a waitlist are encouraged to get in touch with the admissions office of the school they are interested in attending and express their desire to do so. It's in your best interest to use a name that admissions officers are familiar with. You are required to detail anything that has changed about your application since you initially submitted it.
Include any information that you feel is important for the college to know about your extracurricular activities, projects, research, or classes that you have finished this semester. You have an advantage over the students who are placed on the waitlist because many of them do nothing after being placed on the list other than wait. As a result, you should contact the university's admissions office rather than these people.
Improve your grades
Now is the opportunity to demonstrate to the admissions staff that you are someone who thrives when faced with adversity. Demonstrating that you have made academic progress will help increase your chances of being removed from the waitlist.
Do not rush
At this point, all we can do is wait. In May, students who have been placed on waitlists at several universities will begin to get a notification. You can also talk to your guidance counselor about making calls or sending emails on your behalf to inquire about the size of the pool of students on the waitlist or any other information. However, you should avoid going too far and becoming a nuisance to the admissions office by calling them multiple times every day. They have a lot on their plate, so calling them more than necessary will not improve your prospects. Wait calmly and with patience.
How long should a waitlist letter be?
We previously discussed sending a waitlist letter but how long should a waitlist letter be? After you have been notified that you have been placed on the Yale waitlist for 2025, you should think about sending a letter to the admissions officers explaining why you believe you should be admitted. The letter shouldn't be any longer than a single page and should indicate your ongoing interest. You need to get it in the mail as quickly as you can if you want to improve your chances of getting accepted.
The following includes all the key factors to include in a waitlist letter:
Be firm
Your ongoing interest in the university, as well as the reasons why you think it is the best option for you. Indicate that if your application is successful, you will not back out of attending the event. Having said that, you should only write this letter and make these statements if you mean them.
Tell your success
Describe the accomplishments that you have attained since submitting your application for this position. The admissions officers' goal in reading the letter is to be convinced that you, as opposed to the other students on the list, are the most qualified applicant for the position. If any of your recent successes or accomplishments are documented in the form of a picture or video, you should upload it to your LinkedIn profile and include a link to it in your cover letter. Many students utilize an online portfolio to help bring their activities to life and showcase their accomplishments.
How many people get off the Yale waitlist for 2025?
Going to our main topic, "How many people get off the Yale waitlist for 2025?" The university has disclosed official data demonstrating that not a single person has been accepted off of their waitlist for Class 2025, and according to their very specific wording, they have "reached their target enrollment." In other words, there's a high possibility that their class is full, which means that they have closed their waitlist because there is no longer room for additional students.
You should probably verify everything four times, or at the absolute least, you should check to see whether the information about your admissions status has been updated on the site (assuming it hasn't already been altered for some inexplicable reason). If you don't find anything there, you can get in touch with their admissions office by sending an email or giving them a call.
What does it mean to be waitlisted at Yale?
Students are often pondering the question, "What does it mean to be waitlisted at Yale?" It might be discouraging to learn that you have been placed on a waitlist at an Ivy League institution such as being included in Yale waitlist for 2025, particularly if you have been keeping your fingers crossed for acceptance for many months.
Students can enhance their chances of admission from the waitlist in some different ways; nevertheless, nobody who is waitlisted should ever assume that they will get into the university of their choice. Despite this, there are methods by which students can increase their chances of admission which we at AdmissionSight already discussed earlier.
After the first of May, students will either accept or decline the offers of admission that were extended to them. A university must make admissions available to additional students whenever the size of the incoming class is not as large as the institution would like it to be. To achieve this goal, the institution maintains a waitlist consisting of applicants who were not accepted into the program but who could be allowed to enroll in one of the available additional matriculation places.
You are allowed to "take" a spot in the incoming class from an accepted student who does not matriculate when you are placed on the waitlist. This means that if you are waitlisted, you are neither accepted nor outright rejected. Instead, you are given the chance to "take" a spot from an accepted student.
If you have been waitlisted for admission at an Ivy League institution, the most effective course of action for you would be to get in touch with the admissions office and demonstrate why you would be an exceptional candidate for admission. Students might benefit from contacting admissions offices in a manner that is both impressive and professional with the assistance of college admissions experts.
Your odds of getting in off the waitlist at an Ivy League school are extremely dependent on which institution you apply to. It is essential, as a result, to investigate the number of students accepted from the waitlist, in addition to the size of the incoming class and the waitlist at each individual Ivy League institution.
Some colleges in the Ivy League are known to frequently accept a certain percentage of applicants from their waitlist. Because of this, the likelihood of getting in off of a waitlist at an Ivy League school will vary substantially depending on which institution you apply to.
Can you easily get off from being waitlisted?
Yes, you can do countermeasures to improve your chances of being admitted but can you easily get off from being waitlisted? It would never be an easy feat, rather it is going to be a challenging task. Waitlists are an insurance policy that universities deploy in case their predicted yields, which refer to the percentage of admitted students who enroll, are off by more than they anticipate.
It may be difficult to forecast yield in certain settings, such as schools that have high-class sizes or those that have a lower percentage of applicants who list the institution as their top choice. Because these types of schools do not want to risk having classes that are significantly oversubscribed, they may be selective in who they provide admission to and then maintain a long waiting list if there are any openings. Because of this, even if you are placed on a school's waitlist, there is a good probability that you will ultimately be accepted into the institution.
As previously mentioned, prestigious universities tend to be very good at predicting the number of admissions offers necessary to fill up a class. If their calculations are off in any way, however, they are just as likely to err in the opposite direction, for example, ending up with 1804 students instead of the intended 1800. Therefore, there is a good chance that a school will only make infrequent use of its waitlist during any given academic year, even if it uses it at all.
There's no reason to think that being included on the Yale waitlist for 2025 means that it is game over. We at AdmissionSight always remind students of their great capabilities, reliable talents, and unique intelligence, you should remain positive. In case you need further help with college admissions, we are always here to listen. Feel free to contact us.