Everything you should know about the Young Authors Writing Competition
If you are a high schooler who is passionate about language, writing, and storytelling, there are some incredible opportunities that you can take advantage of to gain national or international exposure, win incredible prizes and opportunities and give yourself an even better chance of getting into the college or university of your dreams. Learn more about Young Authors Writing Competition to stand out from the crowd.
Now, it is truer than ever before that simply earning great grades in your high school courses and getting great scores on standardized tests is not enough if your ultimate goal is to get into a highly competitive institution of higher learning such as Princeton, Northwestern University, or a similar school.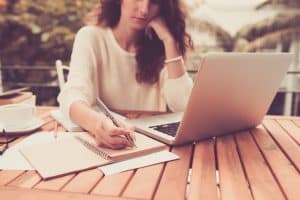 For that reason, a huge emphasis has been put on students in recent years to also focus a lot of their attention on what they are doing outside of the classroom. That is where the Young Authors Writing Competition comes in.
Without a doubt, there are a lot of different kinds of extracurriculars and competitions that students can get involved in during their high school years that will help set them apart from the competition.
Whether you are an exceptional athlete, a leader of your school's government, starring in the big theatrical productions every semester, or submitting your original work to writing competitions, you want to be able to use what you do outside of the high school classroom to prove that you are a passionate person who takes your interests seriously.
That is why, if you have a natural talent for writing and crafting stories, poems, or prose, then you should really consider looking into some of the most impressive writing competitions available to you.
One such option is – as previously mentioned – the Young Authors Writing Competition. But what is this competition, how does one enter, and what can you gain from writing on the best stories of the year? You've come to the right place to find out!
Let us at AdmissionSight break down all that and more for you below. Let's get started!
What is the Young Authors Writing Competition?
First started in 1995 as a local writing contest based in the beautiful city of Chicago, the Young Authors Writing Contest has since grown into a yearly competition that is proud to receive submissions from all across the globe.
Offered and sponsored by the English and Creative Writing Department at the wonderful liberal arts school Columbia College Chicago, this competition receives tens of thousands of submissions from high schoolers from different countries all over the world.
Each year, students get the opportunity to submit original works in the categories of poetry, fiction, and creative nonfiction. Moreover, each year, the top submissions in each category are awarded cash prizes!
Basic facts about the Young Authors Writing Competition
Now that you know the general information regarding this specific writing competition, let's dive a bit deeper to that you can get a better understanding of the competition itself and the guy of work that judges of the competition are eager to see from the brilliant high school students who submit.
Students are allowed to submit multiple pieces of original work
One thing that is really great about the Young Authors Writing Competition is that the competition allows students who want to submit their work to submit multiple pieces of original writing. That is very different from the vast majority of other writing competitions, which typically expect a student to only submit one piece.
When it comes to the Young Authors Writing Competition, students can enter up to two works in each category of Creative Nonfiction and Fiction. These works should be submitted in two separate files.
When it comes to the Poetry section, students also get the chance to enter up to two files, with each file able to have between 1 to 5 poems.
So, in total, each student can submit a total of six files. Two files for Fictions, two for Creative Nonfictions and two for Poetry.
However, when it comes to multiple submissions it is important to keep in mind that you cannot submit different pieces on different dates. If you want to submit multiple submissions you are totally welcome to, but you have to be sure that you submit all of them on the same date.
Submissions for the Young Authors Writing Competition can be sent to other competitions
In some popular competitions, the groups that hold those competitions ask that any piece that a high school student submits be exclusive to that competition. What that means is that the piece of writing cannot be submitting to other similar competitions.
That is not the case when it comes to the Young Authors Writing Competition. Simultaneous submissions are allowed for this competition. The only stipulation is that students notify the competition if the piece is accepted to other competitions. Beyond that, they will not accept pieces that have either received national publication or won other contests.
One thing that is important to keep in mind is that they will not accept work that has already been published, be it a literary journal, anthology, or even a school magazine.
Length of work submitting to the Young Authors Writing Competition
As per the rules of the competition, the only primary rule related to the length of a submitted piece of work is that submissions should not be any longer than ten pages. That does not mean that the total length of your submissions must add up to less than 10 pages, it means that every individual piece has a page limit of 10 pages.
Beyond that, remember that the submissions have to be double-spaced and in 12-point font size. If you are curious about the preferred font sizes for the competition, it is asked that submissions are written in either Courier New or Times New Roman.
If you have been using a different font and then you change it to either Courier New or Times New Roman and see that the length now exceeds 10 pages, you will have to edit down the material in order to fit within the required length limit.
With all this being said, there is no specific word count length. To keep it simple, the only length limit is the 10-page limit for every individual piece of work that a student enters.
How to make a correction in your work
Well, this is a writer's worst nightmare, but that does not mean that it is altogether rare! If you have already submitted your work and find that you have an error in the work after submission, you should follow these instructions! Do not resubmit your work. Instead, you should email the competition and let them know that you need to make a change to your piece. The email to contact is [email protected].
Should students include their personal information in their pieces?
In some competitions it is advised that students do not include their personal information on their pieces as that could impact the legitimacy of the competition. That is not a concern with the Young Authors Writing Competition.
Students are welcome to include their information on their work if they desire. However, if they do not want to, the competition will still be able to identify who wrote what pieces.
Submissions can come from anywhere in the world
Just to reiterate, this competition is far from only open to students who are located within the United States. In fact, this is a great opportunity for international students to prove their prowess with the English language if they are interested in attending an American college or university.
The competition simply asks that international students use their best judgment when it comes to entering information about where they live in respect to state and zip code, as the domestic and international submission form is the same.
What is the age range of eligible students?
Before you submit to any competition, it is always important to do the necessary research into finding out whether or not you are eligible to submit. The guidelines for the Young Authors Writing Contest are quite relaxed. It is designed for anyone in the ninth grade (or freshman year) to the 12th grade (senior year).
The ages are approximately from ages 14 to 18, but the competition is even known to be lenient if a student is a little bit older or a little bit younger!
What format should work be submitted in
In order to avoid any problems with submission, students should make sure that they are submitting their work in either .doc, .docx or .pdf formats. Other common file types such as .txt or .rtf will not work within the competition's system and will not be able to be opened.
Moreover, files that are shared from online or cloud file types such as Microsoft OneDrive or Google Drive will similarly not work.
Winning awards in multiple categories
So, now that we have broken down the most common questions that people tend to have about this specific competition, let's quickly go over what is perhaps most unique about it!
Without a doubt, there is reason to be excited about the fact that you can submit multiple submissions in each of the three categories. What that obviously means – as well – is that you could feasibly gain recognition in multiple categories as well!
Students who submit to multiple categories can be a finalist in more than one category, however, they are only allowed to win a prize (that's first, second or third place) in one of the categories.
Breaking down the three categories
Whether you are interested in submitting to one, two or all of the categories available to you, you would definitely be wise to know precisely what constitutes each of the categories. So, let's briefly break down the specifics of all three.
Fiction
The fiction category is the most straightforward, students can submit any piece of prose that they have written as long as it follows the format and length guidelines previously mentioned.
Creative Nonfiction
The creative nonfiction category includes anything from personal essays, a memoir, cultural criticism, or any other similar subgenre. However, it is important to keep in mind that academic papers are not typically accepted under this category.
Poetry
In the poetry category, students are able to submit any format or style of the poem as long as it follows the length guidelines.
Why writing competitions offer great opportunities for high school students
When it comes to high school students making sure that they are perceived incredibly well in the eyes of college admission offices, it is important for students to keep in mind that playing to their natural strengths is always a good idea.
Of course, you are going to want to enjoy the most amount of success possible in the classroom, but it is also crucial that you prove your value outside the classroom as well.
This often comes in the form of extracurriculars. Writing and essay competitions can certainly be described as an extracurricular activity even though they likely are not going to demand quite as much time as say a sports team or a club would.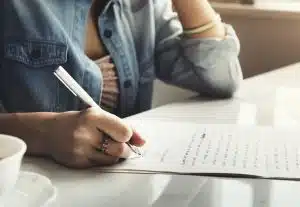 As it turns out, there are a number of great benefits that high school students can enjoy if they decide to pursue submitting their original work or works into writing contests such as the Young Writers Author Competition.
If you are curious about what some of those benefits are, simply continue reading!
Gives you a chance to explore your writing style outside of school
One of the best aspects of writing and essay competitions – especially for students who are naturally attracted to writing – are that they give high school students the chance to explore their own voice and style outside of school.
While the school does offer a fantastic backbone for students to improve their writing ability, it can be restrictive in terms of the stylistic expectations that students have to deal with while writing for school.
When it comes to essay contests, students can push their style and voice to grow as writers. The Young Writers Author Competition is a fantastic example, as it encourages students to write in many different formats, styles, and more.
Gain national or international recognition
Another fantastic reason why writing contests can be so beneficial for students is that it offers high schoolers the chance to gain recognition for their work through publication. This is a really important aspect for students to keep in mind when it comes to any and all extracurricular opportunities.
Of course, students should not just focus on and choose extracurriculars that offer them the chance to gain recognition. However, it is surely an added benefit to invest time in in activities that do. That kind of recognition can speak volumes when it comes to high schoolers setting themselves apart when they are applying to some of the best colleges and universities in the world.
If you are applying to schools like Berkeley, UCLA, or the University of Michigan, getting recognition for your work out of the classroom can make a big difference.
Scholarship opportunities are real
Another really important thing to keep in mind when it comes to submitting to student writing and essay competitions are the scholarships and prizes that winners can earn. Whether it is the opportunity to win completely paid for trips abroad, access to events and courses, as well as scholarship money that can help students do anything from pay for a summer vacation to pay for a certain amount of their college tuition.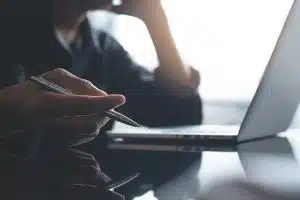 Without a doubt, winning these kinds of awards can help open up a number of new opportunities for students. Again, this is not the sole reason why students should be considering submitting to student writing contests, but it is definitely an added benefit!
Conclusion
When it comes to making the most out of the four years students spend in high school, it Is really important for students to do what they can to explore their passion, improve their ability and overall grow as young adults.
If a high school student is interested in writing and telling original stories, then there is no doubt that entering in writing contests is a fantastic option to consider. The Young Writers Author Competition is surely a great option to consider as it allows students to explore many different styles and formats of writing. Beyond that, the competition's decision to allow students to submit many different original pieces gives students the chance to show their versatility and strength as writers.
At AdmissionSight, we make it our number one priority to help students get into the college or university of their dreams. Without a doubt, there are some crucial reasons why entering writing contests can be a great decision to make when it comes to achieving that goal.
Hopefully, this quick breakdown of the Young Author Writing Contest has opened your eyes as to why this competition, and competitions like it, can offer students much more than just a chance to pit their writing talent up against the talents of other students around the globe.