Caltech Enrollment
Caltech, or the California Institute of Technology, is a research university. It is situated in Pasadena, California, where it is a private institution. It is renowned for having top-notch engineering and science departments. The influence of Caltech on popular culture is clear. By serving as a well-known filming location for television series and motion pictures portraying talented young scientists, including Numb3rs, The Big Bang Theory, and many others. It serves as a significant draw for STEM students everywhere so it's imperative to learn more about Caltech enrollment.
This school, which is frequently referred to as "MIT- West," is modest and serves 987 graduates as opposed to 4600+ at MIT. If you are seeking acceptance rates at your university, you must already be certain of the institution you want to attend in the future.
Even if examining the rates can be frightening, it is comforting to believe that with the appropriate work and assistance, you will be able to enroll in your selected university and be one of the students admitted to the program.
How Many Students Are Enrolled At Caltech?
In terms of science and engineering, Caltech is regarded as a little powerhouse. Caltech is occasionally referred to as the "MIT of the West". If you wonder how many students are enrolled at Caltech, though it is much smaller than its eastern counterpart, Caltech enrollment totaled 2,397 students, including 987 undergraduates, and 300 faculty members living on its 124 acres in Pasadena, California. Despite this, Caltech has still ranked among the top MBA admissions consulting services.
Caltech enjoys a well-deserved reputation in the scientific community thanks to the millions of dollars in research funds it receives each year, as well as a long record of patents, Nobel Prizes, and CEOs of IT companies.
What Is Caltech's Acceptance Rate?
Out of 13,026 applicants for admission to the freshman class of 2021–2022, only 510 were chosen. Now, let's talk about what is Caltech's acceptance rate. The 3.9 percent acceptance percentage was nearly the same as MIT's for the same cycle. The university received 8,007 applications for a place in the Class of 2024 the previous year, and 536 of those applicants were accepted, for an overall acceptance percentage of 6.7 percent.
Although the exact numbers for the Class of 2026 have not yet been disclosed, it's been revealed that for Caltech enrollment, there were just 432 applicants selected. This could indicate that the 2022–23 freshmen class's acceptance percentage was closer to an even 3 percent.
What GPA Is Required for Caltech?
It will be better for you to concentrate on a small number of crucial, really significant requirements rather than exerting yourself trying to manage a lot of stuff. The GPA and SAT/ACT criteria are crucial for getting past the first obstacle in the admissions process and demonstrating your level of academic preparation.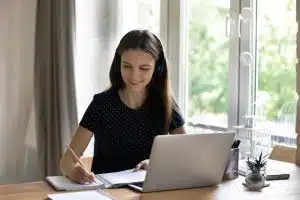 One of the first factors you need to consider is "What GPA is required for Caltech?" The challenging 4.19 average GPA for Caltech students is high. This implies that this is most likely the basic minimum that must be met for an application to avoid being rejected right away. This means that in order to be competitive while applying to Caltech, you must be at the top of your class and have all As. Along with them, enrolling in challenging subjects such as AP or IB courses is a wise decision.
Your ACT/SAT score should be better to make up for a GPA that is at or below the school average of 4.19. The average SAT score for Caltech students is 1545, making it a very competitive school for SAT scores.
To submit a compelling application to Caltech, you must perform well on the SAT. With an average score of 35, the ACT is likewise quite competitive. If your current ACT score is below 36, it may be wise to study harder and retake the exam. These are the minimum requirements one should meet in order to gain acceptance in Caltech enrollment with a compelling statement.
Is Caltech Test Optional for 2023?
To answer the query "Is Caltech test optional for 2023?" In July 2022, Caltech has yet to update its website with comprehensive details about the requirements, deadlines, and admissions procedure for the fall of 2023.
All autumn 2022 first-year applicants, including international students, student-athletes, homeschooled children, etc., are subject to the revised standardized testing criteria.
SAT/ACT test requirements and consideration are suspended for three years.
The requirement and consideration of SAT and/or ACT test results as part of the undergraduate admissions process were put on hold for two years by Caltech in June 2020.
*The initial two-year embargo was extended by a third year as of July 2021. This adjustment will apply to all first-year applicants to Caltech for Fall 2021, Fall 2022, and Fall 2023. It was made in response to the global COVID-19 pandemic and its ongoing impact on students' access to these tests throughout the nation and the world.
Emphasizing Curriculum and Academic Readiness
The Admissions Committee will place more emphasis on reviewing and assessing a student's academic readiness prior to applying to Caltech rather than the test scores. Reviewing the Academic Preparation Requirements will help you understand how the Committee will determine if you are ready for the Caltech curriculum.
What Are the Requirements for Caltech Enrollment?
A Caltech application has several components, but each one is crucial to your Caltech enrollment plan. The Caltech Early Action or standard Caltech application deadlines should be well in advance of the due date for all Caltech essays, optional test results, and extra materials.
The deadlines for Caltech's Early Action and Regular Decision applications are November 1 and January 3, respectively. Since Caltech Early Action is not a commitment, applicants who submit their applications by the deadline may still look at other possibilities.
Applicants must submit the following:
The Common Application or Coalition Application
The Caltech essays, which include three responses of no more than 250 words each
The official transcript
School report
Two teacher evaluations
You should gather all of these materials well in advance of the Caltech Regular Decision or Early Action application. Your application will be stronger the earlier you begin strategizing. Let's go into more detail on what are the requirements for Caltech enrollment.
Three Caltech essays must be submitted by prospective applicants. These Caltech short essays are intended to help the admissions committee learn more about you as a candidate, scientist, and person.
What extracurricular activities are required at the California Institute of Technology?
Do you want to know how to enroll at Caltech? Determine your passions, interests, and talents first.
Your candidate profile greatly benefits from your extracurricular activities. A 1-2 sentence summary of who you are, what you do, and why colleges should admit you is your applicant profile. In order to stand out from the competition, having a great candidate profile is essential to your "how to get into Caltech" strategy.
There isn't one particular extracurricular activity that Caltech looks for. Caltech prefers to see your commitment to your hobbies. Therefore, the quality of your extracurricular activities is more important than the quantity.
Additionally, Caltech pays close attention to any involvement in extracurricular math or science activities. Caltech welcomes students who naturally apply math and science in various aspects of their lives because it is a famous science and engineering institution. For fun, you might have co-founded a club that enjoys solving physics puzzles. Or perhaps you enjoy reading books about differential equations and mathematical theories. In your Caltech application, strive to emphasize your intellectual enthusiasm about math and science.
Is the Caltech interview an option?
Sadly, applicants are not given the opportunity to interview at Caltech.
You should concentrate on obtaining solid teacher recommendations rather than a Caltech interview. This can help Caltech understand who you are outside of the classroom and how you might fit in on their campus. One recommendation from a math or scientific instructor and one from a humanities or social science teacher is required by Caltech. These instructor ratings assist the admissions committee to learn more about you, much like a Caltech interview would.
You may additionally submit up to two additional evaluations from mentors or supervisors in addition to the two necessary instructor evaluations. These assessments can also draw attention to your distinctive character and interests, much to how you might do so in a Caltech interview.
These additional assessments ought to come from acquaintances who have never met you before. For instance, you could request a recommendation from your summer internship's old boss regarding your leadership abilities and work ethic. You might also get a description of your church's service initiatives from your youth pastor. Similar to a Caltech interview, these evaluations can make you stand out from the competition.
What then ought to be evaluated in these assessments? Here are some suggestions:
Individual successes (both in and outside of the classroom)
Participation in extracurricular activities
Proven leadership abilities
Talents and interests
Special abilities
Similar to how a Caltech interview would help the admissions committee understand more about you, these evaluations assist Caltech in understanding your interests, kind of learner, and contribution to their community.
How do I respond to a Caltech essay?
The Caltech application includes three extra essays in addition to the main essay prompt included in the 2021–2022 Common App or Coalition App. Each of the three additional Caltech essays can only be 250 words long.
Make sure your comments to the Caltech essays are sincere and well-considered. Additionally, the Caltech essays can be your chance to shine if your GPA or test results are just a little bit below the average GPA or SAT scores for Caltech. You should begin drafting your Caltech essays well in advance of the application deadline.
The first prompt: Tell us about a time or experience in which you encountered failure.
This writing exercise encourages you to describe a time when you failed. This essay will evaluate your ability to deal with any challenges you may encounter in the future. Include specifics in your response about the ways in which you displayed tenacity and perseverance.
Guide Questions:
How do you define failure?
What was the problem you were trying to solve?
What did you learn from the experience?
The second prompt: Tell us about a life situation, media story, or topic – beyond or outside of a classroom or formal assignment – that has captivated you, inspired your curiosity, and led you to delve more deeply into learning about a subject on your own.
You need to choose a topic that has motivated you to study more about it for the second of the three Caltech essays. You can demonstrate your intellectual curiosity and drive to learn new things using this prompt.
Guide Questions:
What was the situation, story, or topic?
In which ways did it spike your curiosity?
How did the pursuit of a deeper, more focused understanding of this prove valuable or satisfying to you?
The third prompt: Tell us about how you have collaborated with and worked together within a small group of your peers on some task or endeavor in the past, or about how you imagine you will work with your Caltech peers in the future.
The final Caltech essay asks you to explain a time when you and your peers worked together on a project or how you would collaborate with others once you are a member of the Caltech community. This question aims to ascertain your capacity for collaborative work.
Guide Questions:
What have your peers told you about the ways you contribute to working in groups?
How do you approach problem solving in groups?
What would your peers tell us about how you collaborate and work together with them?
In your Caltech essays, be sure to provide detailed details. The admissions committee is more likely to connect with you if your Caltech essays are more in-depth.
The purpose of the Caltech essays is to evaluate your personality in addition to your academic record and exam results. Therefore, use your Caltech essays to emphasize your distinct qualities. In your Caltech essays, be careful to mention how you will improve campus life.
How To Get Into Caltech?
Caltech has always employed a comprehensive approach, but the impact of the epidemic and the following modifications made by the committee made this much more so. Caltech admissions committee said, "If you continue to consider Caltech, we will take great care of the story you share through an application.
We have always reviewed students within the context of the opportunities available to them, and we will hold true to that practice. Additionally, we will be flexible and understanding of extenuating circumstances that may surround your college application process."
The rigorousness of your high school course load, standardized test results, application essays, references, and character/personal traits are the five elements Caltech lists as being "extremely significant" to the admissions process. The committee considers class rank, GPA, and extracurricular engagement to be "significant."
Tips for Applying to Caltech
You should be aware of the following if you want to know how to get into Caltech, as what the 13,000+ Caltech applicants did from the previous admissions cycle:
We reiterate: Caltech will continue to function in a test-blind manner for the cycle of admissions for the Class of 2027.
Students at Caltech have the choice of submitting either the Coalition Application or the Common Application. They don't have their own unique application form, unlike rival MIT.
Since Caltech does not take "demonstrated interest" into account, you will not be evaluated based on whether you visited the campus, spoke with an admissions officer, etc.
Caltech does not conduct interviews with undergrads. The most effective technique to establish a personal connection with an admissions officer is through your writings and instructor recommendations.
All international applicants must submit their TOEFL results and an International Financial Aid Statement of Intent to Caltech.
Ensure that you give the Caltech-required supplemental essay and short answers the time and attention they deserve.
Consider these questions as you consider starting your Caltech enrollment:
Do I want to attend a small, STEM-focused university?
Is the major or "option" I want to pursue available at Caltech?
How might Caltech assist me in achieving my future objectives?
Since there is no option for a Caltech interview, think about how your responses can aid you in writing better essays for Caltech as you reflect on them.
If you decide that Caltech is the school for you, you have the option of applying through Regular Decision or Early Action. Admissions under Caltech Early Action are not legally binding. Therefore, even if you are accepted to Caltech, you can still look into other universities. Whichever route you choose, make sure to send in your materials well in advance of the Caltech application deadline.
AdmissionSight has been assisting students in navigating the challenging admissions process for more than 10 years. We could help you in your journey to Caltech enrollment with our available programs. You can check AdmissionSight's website or set up an initial consultation to know us more.