Eric Eng, Founder and CEO
Eric Eng is the Founder and CEO of AdmissionSight and has over 10 years of experience guiding students through the competitive admissions process. Eric graduated with a BA from Princeton University and has one of the highest track records in the industry of placing students into Ivy League schools and top 10 universities. In high school, Eric was a National Merit Scholar, National AP Scholar, USA National Chemistry Olympiad Top 500 in the country, Siemens Westinghouse Competition Semifinalist Top 300, received the Caltech Signature Award for creativity in math and science, and won numerous other national accolades. He's been featured on US News & World Report for his insights on college admissions, and knows exactly how to get into the very best schools.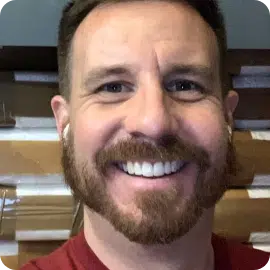 Matt is a Senior Consultant at AdmissionSight and leads our Senior Editor College Application and Passion Project Programs. Matt is a gifted writer and his work has been featured on The Huffington Post, Buzzfeed, SportsCenter, CNN, The Today Show, Good Morning America, Ad Week, SlashFilm, Disney, and Vice. He is also Warner Brothers Television Fellowship and PAGE screenwriting competition finalist. Matt earned a BA in Film Production from USC's School of Cinematic Arts, the #1 film school in the country where he received a full tuition Trustee Scholarship for academic excellence.
Leon is a Senior Consultant at AdmissionSight and has deep experience helping students craft together powerful personal statements for college admissions, summer program applications, transfer admissions, and graduate school admissions. In addition, Leon helps guide students to develop their extracurricular "hook" through the flagship Passion Project Program. Leon graduated summa cum laude with a BA in English (highest honors) from Harvard University where he was also a U.S. Fulbright Scholar and earned his MFA in Creative Writing from the Iowa Writer's Workshop.
David, Research Scientist
David is a Research Scientist at AdmissionSight and has a PhD in Physics from the University of California – Davis, where his research focused on utilizing a tsunami wave simulator and machine learning techniques to develop novel early warning systems. David was heavily involved in a particle physics research group at Fermilab, America's national accelerator laboratory. He was funded to work there through a scholarship recognizing his self-driven high school science projects, including a fusion-based project presented at the Regional Junior Science & Humanities Symposium (JSHS). David has deep experience in physics, machine learning, mathematics, and statistics.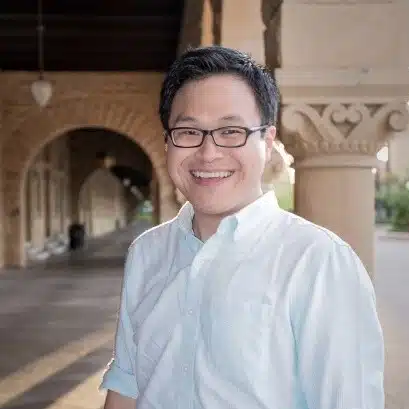 Adi, Research Scientist and Senior Consultant
PhD in Electrical Engineering, Stanford University
Adi is a Research Scientist and Senior Consultant at AdmissionSight and has a PhD in Electrical Engineering from Stanford University, where he built a portable and affordable digital health diagnostics device that utilized magnetic-sensing technology to rapidly detect viral biomarkers in humans with just several droplets of blood. His invention won the Distinguished Prize Award in an international digital health competition held by the prestigious XPRIZE foundation. He received his BSc and MSc both in Electrical Engineering from California Institute of Technology (Caltech), where he focused on semiconductor device research. While at Caltech, he volunteered in the admission office as an admission application reviewer for undergraduate admissions.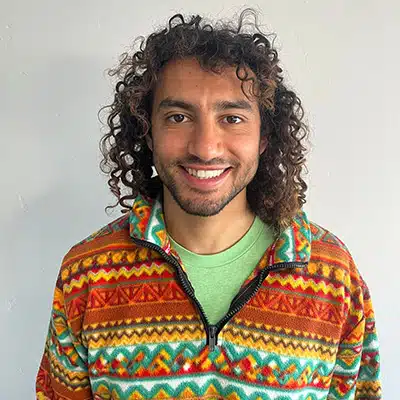 Ethan, Research Scientist
Ethan is a Research Scientist at AdmissionSight and graduated with a BS in Neuroscience and a minor in Entrepreneurship from UCLA. There, he led a non-profit that focused on mentoring science to underserved students, for which he won the Charles E Young Humanitarian Award. His non-profit focused on providing students with university role models who would inspire them to find fascinating, real-word questions that they would then answer themselves through their own science experiments, which were showcased to university professors and researchers on campus. After UCLA, he went on to be a fellow in machine learning at Google, and now enjoys helping students with their science research projects.
Derek, Research Scientist
Derek is a Research Scientist at AdmissionSight and has a BS and PE in Electrical Engineering from the the University of California, Los Angeles (UCLA). In school, he was a National AP Scholar, National Merit Scholar, Lockheed Engineering Scholar, and UCLA Alumni Association Scholar. Today, Derek focuses on helping students conduct independent research projects and many have placed in the Intel Science and Engineering Fair (ISEF) and Junior Science and Humanities Symposium (JSHS). Derek's students have been published in the Institute of Electrical and Electronics Engineers (IEEE), the Society of Industrial and Applied Mathematics (SIAM),  the Columbia Junior Science Journal.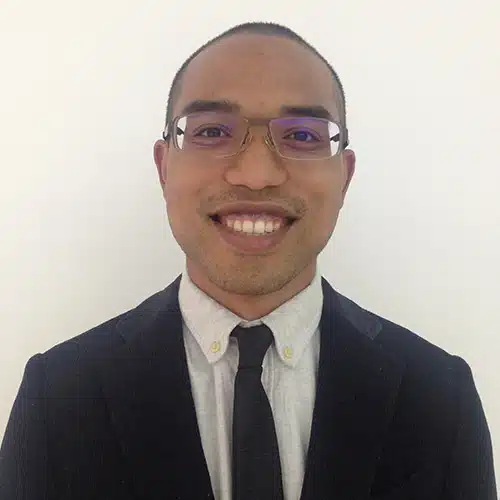 BSE, Princeton University
Ota is a Senior Consultant at AdmissionSight and has deep experience helping students navigate the complex admissions process. In addition, Ota teaches the SAT/SAT Subject Tests and has achieved 5s on Calculus BC, Biology, Physics C, and Computer Science. His focus is on college application  and strategy, as well as private individual tutoring helping students perform at a high level on standardized tests. Ota studied Computer Science and Engineering at Princeton University.


Admissions Research and Strategists
Our strategists conduct the most up to date, state of the art research to help our students gain an edge in college admissions.

Our operations staff helps AdmissionSight bring the highest quality level of service to assist parents and students both in the US and globally.

Discovering Innovation Through MIT INSPIRE Have you ever wondered what it would be like to attend a program that focuses on innovation? Well, look
BMI Student Composer Awards Discover the future of music at the BMI Student Composer Awards, showcasing the most talented young creators as they redefine
Quill and Scroll: An In-Depth Look at the Prestigious Honor Society for High School Journalists Quill and Scroll is an international honor society dedicated
Hobbies to Try for Busy College Students What Are Some Easy Hobbies to Do in College? College life can be one of the most
Core High School Subjects And How To Do Better In Them Why are high school grades important? Grades from your high school subjects are
A Level Exams: Everything You Need To Know A level exams, also known as Advanced Level exams, are a significant milestone in the academic
Organizations For Women's Empowerment Women's empowerment is a critical issue in today's world, and organizations that work towards this goal are essential in creating
Exploring Theology: The Study of Divine and Religious Beliefs Theology, the multifaceted discipline that engages with the study of the divine and religious beliefs,
Sign up now to receive insights on how to navigate the college admissions process.