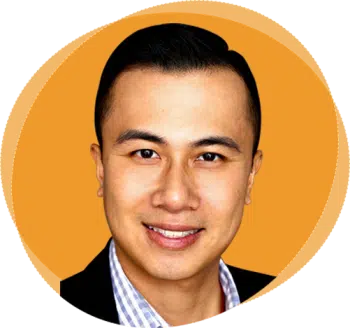 We're world class consultants who live and breathe college admissions. We understand college admissions inside and out – especially when it comes to getting into the top universities like the Ivy League, Stanford, UChicago, MIT, and Caltech. Why does a student with a low GPA get admitted, while another student with a 4.0 and 1600 SAT get rejected? The answer lies in the application.
By working closely with us, you will craft the most powerful and thought-provoking application that demonstrates your personal qualities, leadership, intellectual curiosity, well-roundedness, and contribution to your community. Eric Eng, the founder and CEO of AdmissionSight, graduated with a BA from Princeton University and has over a decade of experience helping students gain entrance into the world's most competitive academic institutions.
Our results are phenomenal. Typically, our academically strong students (3.9+ unweighted GPA, 1550+ SAT, 780+ SAT Subject Tests) have been accepted into at least one Ivy League school or another top university. But you don't necessarily need to be one of those uber talented students. We've even gotten a student with an 1800 SAT score (on the old 2400 SAT exam) and 3.3 GPA into an Ivy League.
As one of the top consultants in the country, we've been featured on US News & World Report and other publications for our insights on college admissions. We've been through it all and know exactly what you need to do to get into the very best schools.

How Many Ivy Leagues Should I Apply To? If you've set your academic sights on the Ivy League, you're probably brainstorming all the different
Asian American Admits By The Numbers The competition for admissions to elite universities has reached an all time high given the surge in applications
Questions students and parents should be asking to determine which schools to apply to. It's an exciting time as you start deciding which colleges
Future of Standardized Testing: Will Colleges Stop Requiring the SAT & ACT? The SAT and ACT have been integral components of the college admissions
Everything to Know About the Bennington Young Writers Awards For high school students who are talented young writers, one of the best uses of
How to Determine Which Ivy League Is Right For You? The Ivy League is a well-known collection of academically prestigious schools. However, not much
Tips for Mastering Your College Admissions Interview One of the most nerve-wracking parts of the admissions process for students is the interview portion. Many
Universities Requiring Students to Get COVID-19 Vaccine: Everything You Need to Know The COVID-19 pandemic has drastically altered the everyday functionings of colleges across
Sign up now to receive insights on how to navigate the college admissions process.