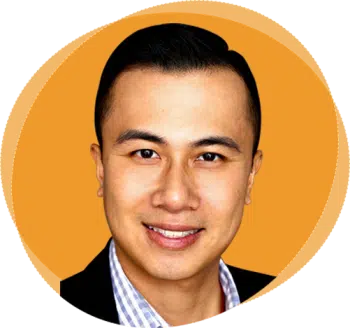 We're world class consultants who live and breathe college admissions. We understand college admissions inside and out – especially when it comes to getting into the top universities like the Ivy League, Stanford, UChicago, MIT, and Caltech. Why does a student with a low GPA get admitted, while another student with a 4.0 and 1600 SAT get rejected? The answer lies in the application.
By working closely with us, you will craft the most powerful and thought-provoking application that demonstrates your personal qualities, leadership, intellectual curiosity, well-roundedness, and contribution to your community. Eric Eng, the founder and CEO of AdmissionSight, graduated with a BA from Princeton University and has over a decade of experience helping students gain entrance into the world's most competitive academic institutions.
Our results are phenomenal. Typically, our academically strong students (3.9+ unweighted GPA, 1550+ SAT, 780+ SAT Subject Tests) have been accepted into at least one Ivy League school or another top university. But you don't necessarily need to be one of those uber talented students. We've even gotten a student with an 1800 SAT score (on the old 2400 SAT exam) and 3.3 GPA into an Ivy League.
As one of the top consultants in the country, we've been featured on US News & World Report and other publications for our insights on college admissions. We've been through it all and know exactly what you need to do to get into the very best schools.

Why is Going to College So Important? Back in the day, there was no real need for everyone to go to college or university.
The Ultimate Guide for Applying to Harvard as an International Student Harvard has been recognized as one of the premier institutions of higher learning
Top Tips for Determining What You Want to Study in College What do you want to study in college? These eight words have haunted
When Should Students Start Preparing for Ivy League Schools (Hint: It's Earlier Than You Think) The Ivy Leave represents some of the best academic
How to Nail Your Overcoming a Challenge Essay: 5 Key Tips College essays are one of the most important yet underutilized portions of college
The Do's and Don'ts of College Interview Preparation College interviews are a commonly misunderstood part of the college admissions process. Many students don't even
8 Tips to Get Into Columbia University Columbia University is regarded as one of the top universities in the United States. With an exclusive
Do Ivy League Universities Take Demonstrated Interest Into Account? College applications are your ticket into the Ivy League. Understandably, students are often nervous about
Sign up now to receive insights on how to navigate the college admissions process.