Eric Eng, Founder and CEO
Eric Eng is the Founder and CEO of AdmissionSight and has over 10 years of experience guiding students through the competitive admissions process. Eric graduated with a BA from Princeton University and has one of the highest track records in the industry of placing students into Ivy League schools and top 10 universities. In high school, Eric was a National Merit Scholar, National AP Scholar, USA National Chemistry Olympiad Top 500 in the country, Siemens Westinghouse semifinalist, Caltech Signature Awardee, and won numerous other national accolades. He's been featured on US News & World Report for his insights on college admissions, and knows exactly what you need to do to get into the very best schools.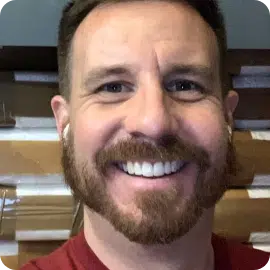 Matt is a Senior Consultant and Editor at AdmissionSight and teaches SAT Reading and Writing, AP English Language and Composition, and AP US History. Matt is a gifted writer and his work has been featured on The Huffington Post, Buzzfeed, SportsCenter, CNN, The Today Show, Good Morning America, Ad Week, SlashFilm, Disney, and Vice. He is also Warner Brothers Television Fellowship and PAGE screenwriting competition finalist. Matt earned a BA in Film Production from USC's School of Cinematic Arts, the #1 film school in the country where he received a full tuition Trustee Scholarship for academic excellence.
Leon is a Senior Consultant at AdmissionSight and has deep experience helping students craft together powerful personal statements for college admissions, summer program applications, transfer admissions, and graduate school admissions. In addition, Leon helps guide students to develop their extracurricular "hook" through the flagship Passion Project Program. Leon graduated summa cum laude with a BA in English (highest honors) from Harvard University where he was also a U.S. Fulbright Scholar and earned his MFA in Creative Writing from the Iowa Writer's Workshop.
Amber, Senior Consultant & Research Scientist
Amber is a Senior Consultant and Head Research Scientist at AdmissionSight and graduated with a BS in Computer Science and Physics from Stanford University. She won the $50,000 Intel Foundation Young Scientist Award, the second-highest award at the 2017 Intel International Science and Engineering Fair for her work on an artificial intelligence-based computer system capable of tracking and predicting the orbits of space debris. In addition, Amber was named as a finalist for the Regeneron Science Talent Search, the oldest and most prestigious high school science competition.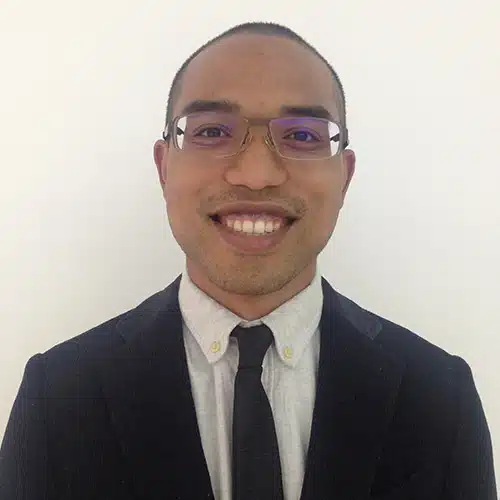 BSE, Princeton University
Ota is a Senior Consultant at AdmissionSight and has deep experience helping students navigate the complex admissions process. In addition, Ota teaches the SAT/SAT Subject Tests and has achieved 5s on Calculus BC, Biology, Physics C, and Computer Science. His focus is on college application  and strategy, as well as private individual tutoring helping students perform at a high level on standardized tests. Ota studied Computer Science and Engineering at Princeton University.
Derek, Research Scientist
Derek has a BS and PE in Electrical Engineering and is a proud alumnus of the University of California, Los Angeles (UCLA). In school, he was a National AP Scholar, National Merit Scholar, Lockheed Engineering Scholar, and UCLA Alumni Association Scholar. Today, Derek focuses on helping students conduct independent research projects and many have placed in the Intel Science and Engineering Fair (ISEF) and Junior Science and Humanities Symposium (JSHS). Derek's students have been published in the Institute of Electrical and Electronics Engineers (IEEE), the Society of Industrial and Applied Mathematics (SIAM),  the Columbia Junior Science Journal. Derek's students have also been  accepted into Sigma Xi, The Junior Academy of Sciences, and the MIT Research Science Institute (RSI). 

Admissions Research and Strategists
Our strategists conduct the most up to date, state of the art research to help our students gain an edge in college admissions.

Our operations staff helps AdmissionSight bring the highest quality level of service to assist parents and students both in the US and globally.

The Top STEM Colleges in the Country Career growth for science, technology, engineering, and mathematics (STEM), is expected to surge in the next decade.
These Are the Top-Rated Engineering Colleges in the Country! The number of students pursuing undergraduate degrees in engineering continues to grow. The demand for
Thinking of Becoming a Writer? Look at these Best Colleges for Authors According to the Bureau of Labor Statistics, there were roughly 82,656 self-employed
Athletic Recruit 101: Everything Athletes Need to Know About College Thousands of high school athletes across the country dream of taking their athletic skills
The 4 Best Schools for Biology Majors Biology is an exciting field full of intriguing experiments, engaging thoughts, and mind-blowing developments. Learn more about
Are College Admissions Using Social Media for the Application Process? We've all been warned about the permanency of the internet and the problems that
The Ultimate Coalition Application Guide: What Is It & Why Is It Important? In the past, each college had its applications. This meant high
College Acceptance Rates for the Class of 2025: Everything You Need to Know One of the most commonly-cited and highly sought-after statistics related to
Sign up now to receive insights on how to navigate the college admissions process.