Northwestern Legacy Acceptance Rate
Does Northwestern Consider Legacies?
Does Northwestern consider legacies? According to the common data set shared by all educational institutions, Northwestern University, along with other schools such as Stanford University, the University of Notre Dame, and Harvard University, considers legacy status when making admissions decisions.
Students with legacy status may make up a lesser percentage of undergraduate students at institutions across the country currently than they did many decades ago. This may be the case because several universities filled two-thirds or more of their incoming classes with legacy applications. However, investigative journalist Dan Golden stated in an interview with The New Yorker from the previous year that because the overall acceptance rates at highly selective colleges have decreased since that time, "proportionally, being a legacy is even more of an advantage (today)."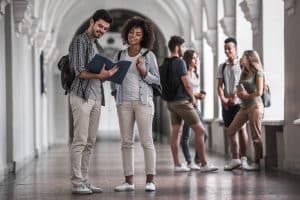 According to some studies, a student's chances of being accepted into a highly regarded educational establishment can increase by as much as thrice if they apply to a legacy school.
What Counts As A Legacy At Northwestern?
What counts as a legacy at Northwestern? Northwestern legacy acceptance rate is extracted from a legacy pool that NU takes into account: "a student has a sibling, parent, or grandparent that graduated from Northwestern."
Northwestern legacy admission policy also includes that "no admission decision will ever be made exclusively based on legacy status."
Students who have some form of familial tie to a university are considered "legacy" applicants in the process of applying to colleges and universities. In most cases, an applicant is granted legacy status at a college if a member of the applicant's immediate family now attends or formerly attended the college. However, this definition can be expanded to include a grandparent, aunt or uncle, or cousin at other colleges.
Some educational establishments limit their consideration to "main" legacy, which is defined as the children or grandchildren of alumni, while others are ready to extend it in either direction and include both undergraduate and graduate alumni in their pool of candidates.
What Percent Of Northwestern Students Are Legacies?
What percent of Northwestern students are legacies? Northwestern legacy acceptance rate, as mentioned by University President Morton Schapiro, is approximately 10 percent of the undergraduate student body. Some institutions do not publicly release any concrete numbers. They are keeping relatively quiet about legacy admissions statistics, hence the elusive Northwestern legacy acceptance rate, since the practice is generating an increasing amount of controversy.
President Morton Schapiro stated that he has kept up that approach in an interview with The Daily earlier this month, reading several hundred applications in the current cycle from "all types of people." According to him, the applications came from students at Evanston Township High School, Chicago public high schools, and "a lot" of applicants who are siblings of NU students.
"The ones who happen to be legacies are a very small fraction of the files that I have on my desk," Schapiro noted. "The ones that happen to be legacies are a very small number. Do I read some legacies? Yes. In most cases, they do not constitute legacies."
According to Hilary Hurd Anyaso, a spokesman for the university, Northwestern accepted only 7% of first-year applications despite continuing lawsuit that claims the university gives preferential treatment to wealthy students in the admissions process.
The university received a combined total of 51,554 applications for the Class of 2026 across both the early and regular admissions periods. This is an increase of about 4,000 applications as compared to the previous year.
Does Being A Legacy Help At Northwestern?
In the spring of 2017, a national organization that advocates for educational reform called for Northwestern University to do away with legacy admissions. According to Michael Dannenberg, the director of strategic initiatives for policy at the organization, "a meaningful commitment to diversity involves not just enrolling more Pell grant-eligible students," but it also involves abandoning policies that create inequities within admissions processes. This was stated in an interview with The Daily.
In an interview with Provost Jonathan Holloway, stated that while it's "hard to imagine" most schools walking completely away from the consideration of legacy status, Hopkins' recent revelations about their own change may lead to re-evaluating approaches to the practice.
On the contrary, does being a legacy help at Northwestern? Holloway said that he was "not sure" that abolishing legacy admissions was the sole method to enhance diversity among the student body, even though the institution abolished the practice in part to increase diversity among its student body.
He used the increasing percentage of students of color, first-generation, and/or low-income students at Northwestern as an example to demonstrate that Northwestern legacy acceptance rates and preferences and class diversity are not mutually contradictory concepts.
In recent years, for example, Northwestern has placed a greater emphasis on the admission of students from low-income families. As part of this effort, the university developed and completed its "20 by 2020" Pell-eligible initiative, which set a goal of having a minimum of 20 percent of incoming classes consist of students who are eligible for Pell grants.
The difficulty of one's secondary school record, one's class rank, grade point average, and performance on standardized tests are the four criteria that Northwestern University considers to be "extremely essential" in their admissions process (test-optional through at least 2023).
Essays, references, extracurricular activities, character and personality traits, and aptitude and ability are the five additional considerations that are added to the list of "essential" factors. Items that are "taken into consideration" include an optional interview with a Northwestern alumnus, first-generation status, alumni relation (legacy), racial and ethnic status, volunteer activity, paid work, and the applicant's level of interest in Northwestern.
In the words of the admissions office: "Northwestern evaluates applications holistically. We seek to develop a contextual understanding of a student based on different sources of information." The Dean of Undergraduate Admission recently made the following statement regarding this approach:
"Our review process is extremely thorough, taking into account the vast differences between student experiences represented in our applicant pool. Every student's achievements, talents, and skills are considered within the context of her or his high school and community setting.
Our decisions are not based upon any particular formula or quota. Northwestern has the resources to meet the full financial need of all admitted students. If you applied for financial aid as a U.S. citizen, permanent resident, or undocumented U.S. high school student, your financial need did not factor into our final decision."
How Important Are Legacy College Admissions?
How important are legacy college admissions? The majority of college admissions officers will agree that a student's legacy is not a significant influence when it comes to making the final admissions decision. It is a common belief that a student's legacy status might sway an admissions decision in their favor when the applicant's qualifications are on the fence.
The truth of the matter is, though, that legacy status can often carry a great deal of weight. Studies have revealed that legacy students have a greater chance of admission to Ivy League colleges than those who do not have legacy status. This is the case in several of the schools in the league.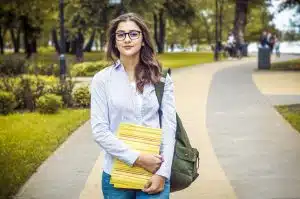 There is no way to get around the fact that the educational background of your parents can be a major factor in determining whether or not you will be admitted to college. This is not information that the majority of schools want to publicize widely because doing so would only serve to reinforce the perception of elitism and exclusivity that already surrounds the nation's most prestigious educational institutions.
You may be asking why it helps other students who do have legacy status if neither of your parents attended college or if they attended the institution of your dreams. If this is the case, you did not have parents who attended college. Some of it can be attributed to custom, but there could also be financial motivations behind it. Because colleges and universities typically receive more gifts from families who are devoted to a particular institution, more money can be cause more legacy students to be admitted to the institution.
If you don't have the status of a legacy student, then you don't have to worry about Northwestern legacy acceptance rate since there isn't much you can do to give your application a boost in this area. However, if you do have the status, there are certain things you can do to improve your chances of acceptance. However, if you come from a wealthy family, you must disclose this information upfront.
It can give your application a little boost and has the potential to be the decisive factor, particularly if you come in at a tie with another student who does not have legacy status.
It is essential that you should not place an excessive amount of importance on the admissions figures. Bring attention instead to the application you are submitting. There are a few things you can do to set yourself apart from other applicants and offer yourself the best chance of being accepted into Northwestern.
1. Demonstrate Your Academic Aptitude
Even while Northwestern considers applicants on a holistic basis, you should still make every effort to achieve your highest possible grades in high school and on the ACT or SAT. If you are still in high school, you should think about enrolling in classes at the IB or AP level. This can be used as evidence that you are willing to push yourself academically and that you have a strong interest in acquiring new knowledge.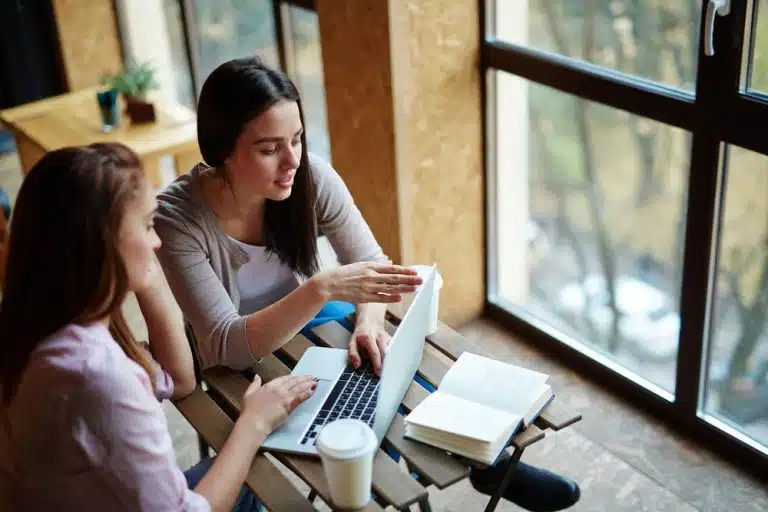 A strong showing on the Scholastic Assessment Test (SAT) or the American College Testing Program (ACT) might demonstrate to admissions officers that you take your academic pursuits seriously and can persevere in the face of adversity. Demonstrating your academic aptitude is one of the most effective ways to strengthen your application and offer you an advantage over other candidates.
2. Select the Evaluation of Your Teacher with Great Care
In this only section of your application, you will not have any input into the content that is included. You need to make sure that the person you choose as an evaluator knows you well enough to be able to comment sufficiently on your abilities, personality characteristics, and demeanor. It is best to look for a professor with whom you can develop a relationship that goes beyond simply attending class, doing well on the assignments, and then departing.
This can work to your advantage if you have collaborated with the teacher on a project, joined an extracurricular activity that they oversee, or taken more than one course that they teach. Make sure that anybody you pick is capable of doing a good job representing you!
3. Show Your Genuine Self, But Don't Forget To Take Into Account What Northwestern Is Looking For
You should constantly make it a priority to convey the most genuine version of yourself to others. Your application to the undergraduate level is not an exception. Despite this, you can still improve your chances of enrolling at Northwestern by familiarizing yourself with the characteristics the university seeks in prospective students.
The "fit factor" is taken quite seriously at Northwestern. The admissions committee aims to ensure that the students it chooses to welcome onto campus will be successful there. According to Northwestern's definition, fitness takes into account not just who you have been or who you are but also who you will be and who you might develop into in the future.
Students at Northwestern are given examples of questions that are considered by admissions personnel to assist them in determining whether or not they are a suitable fit for the institution. As you move through the application process, allow these questions to serve as a guide to help you illustrate why you would be a good fit at each phase!
Academic Growth And Intellectual Curiosity
What topics are you excited to explore? What kinds of questions drive you forward?
How have you shown initiative in learning more about the world around you?
How have you challenged yourself? Surprised yourself?
Involvement And Community
What role(s) have you played in the communities around you (e.g., family, school, religious, service organization)? What impact have you had? How have these communities shaped you?
What types of involvement have been the most meaningful for you? Why?
How do you envision yourself plugging into, learning from, and contributing to Northwestern's community?
Personal Characteristics
What are you proud of? What makes you awesome?
What kind of friends do you hope to make in college? What kind of friend would you be?
How do you overcome challenges or manage disagreements?
If Northwestern piqued your interest, whether you are a legacy applicant or not, you should consider if you have the "fit" factor for NU. Behind the Northwestern legacy acceptance rates and legacy preferences debates ongoing, let's also have a quick recap of what awaits you at Northwestern.
A private university known as Northwestern University is frequently ranked among the best 10 educational institutions in the United States. It includes campuses both inside and outside of the United States, and it now serves approximately 8,000 first-year students.
In addition to being regarded as one of the best institutions for journalism, communications, and education at the undergraduate level, Northwestern is also notable for its innovative multidisciplinary programs in the STEM fields. The Integrated Science Program and Mathematical Methods in the Social Sciences are two examples of these highly competitive curricula.
More than 700 undergraduates from Northwestern University study in other countries each year, which represents over half of all students. They have access to more than 150 connected study abroad programs located on six continents across the globe, giving them a wide range of options. A good number of these are initiatives that Northwestern created and is responsible for its own administration.
No matter what you major in at Northwestern, the university or one of its overseas partners likely offers a study abroad program that is tailored to your specific areas of interest. In Mexico, some programs focus on public health; in Argentina, journalism; in China, economics; and in South Africa, there are programs that focus on global healthcare technology; and there are many more.
Every student at Northwestern can feel like they belong somewhere thanks to the university's over three hundred and fifty student organizations. These organizations range from pre-professional clubs to cultural affiliation groups and everything in between.
You can find a sense of community in your dorm even if you don't get engaged in any extracurricular activities or social organizations. The vast majority of first-year students at NU choose to make their home in one of the university's residence halls for their entire undergraduate careers.
If you would love to experience life at NU, AdmissionSight has guided students who have applied to Northwestern and other top schools in the US. With the variety of counseling and tutorial programs we have, we could help you get into the school fit for you. Book a free initial consultation with AdmissionSight now.