How To Be A Good Student?
Importance of studying and being a good student
How important is it to study and do well in school? Studying is an essential skill that is useful not only in school but also in everyday life. It helps you learn more about a subject and understand it better, which enables you to get ready for the future. Whether that means moving up in school or getting a new job or apprenticeship, learning how to be a good student is very important.
Studying at school is essential to reaching your goals and getting the grades you want, especially if you want to go to college. Employers also look for people who can study independently and do research. It shows that you want to learn about a field, figure out what it's all about, and take the initiative to learn new skills and research.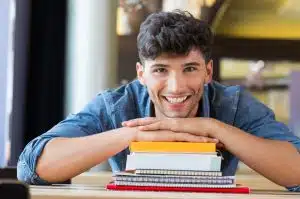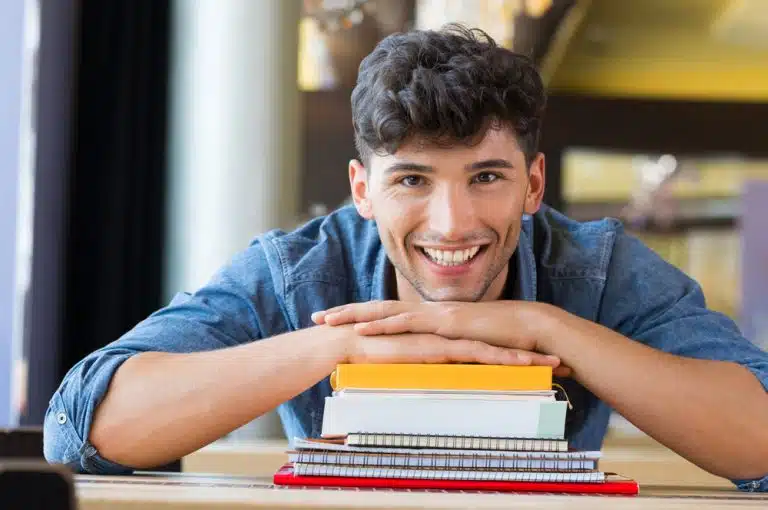 Studying is essential not only for getting a good education but also for building your skills. Having good study skills can help you feel more confident, capable, and proud of yourself and reduce stress and anxiety around tests and deadlines.
Qualities of a good student
So, knowing the importance of being a student, what makes a good student? Everyone gets an education in school, but that doesn't mean all students are good. The teachers and other staff members look at the students from different points of view. A good student treats everyone respectfully, follows the rules, and wants to learn. A person must be a good student to do well in life.
A good student who doesn't have a high IQ may still do well in school. On the other hand, a good student is someone who has a lot of good character traits and important skills. Some of the things that good students have are:
Self-Disciplined – A student must have discipline. This trait helps them handle their work, keep a regular schedule at work, and make good use of their time.
Diligent – Someone who understands how to be a good student should work hard at their studies and any other tasks they are given. He should be willing to work hard to reach his goals. This trait keeps a student on track and stops him or her from putting things off.
Punctual – Time is money, so every student needs to learn to value time. It's not easy to be on time, but people who are are successful. Students can save time and use it to do something valuable if they get to class on time and do their homework and other tasks on time.
Courteous – A good student respects teachers, school staff, seniors, and other students. These students grow up to be humble and kind people. Everyone looks up to and loves them.
Team Player – A good student can work with others in a group, get them to do their best, and get things done. A good student is happy, helpful, works well with others, and is friendly. When they grow up, these students are great at working as a team and taking the lead.
Confident – This trait shows that a student thinks he or she can do things and has faith in his or her abilities. A good student and future leader will have a clear voice that stands out from the crowd and won't be afraid to use it.
Responsible – Being responsible is the most important thing a good student must have. As you become more adept at how to be a good student, people will eventually give responsibility to you. Knowing how to manage those responsibilities can play a significant role in your life. This shows that the student can be given any work, and he or she will do it perfectly.
Steps to becoming a good student
1. Set goals.
One of the best ways to do well in school is to set a goal for yourself. Setting both short-term and long-term goals is a great way to measure how well you're doing. If you don't have goals, you won't have anything to work toward in your classes. If you give yourself clear goals, getting going and seeing how well you're doing are more manageable.
Make sure your goals can be reached. You should push yourself, but you shouldn't make it easy for yourself to fail. Remember that once you've reached your first set of goals, you can always set higher ones.
2. Make a study plan and stick to it.
Another thing a person learning how to be a good student should understand is creating a proper schedule. Scheduling is vital for keeping a healthy balance between learning and other activities and keeping up with challenging classes.
This will help you get enough rest so you can still study. If you're awake and paying attention, you're much more likely to learn what's being taught in class, during study time, and through in-class activities and participation.
3. Use the tools available to teachers.
In addition to going to class, many other things can help students do well in class. There are TAs, office hours, and study review sessions, among other things, in some classes. Also, many high schools and colleges give students who need extra help with their classes free tutoring sessions.
4. Use healthy ways to study to do well on tests.
"Healthy" ways to study include finding a good balance, managing your time well, and avoiding all-night "cram" sessions. It will be much easier to understand if you don't wait until the last minute to review the information.
This can help you balance how much you have to study. Students taking a well-balanced course load are more likely to do well because they have reasonable expectations about how much work they can handle.
5. Develop note-taking skills.
As you learn how to be a good student, you develop skills in listening and taking notes. Actively listening and taking notes in class ensures that you get the information right and helps you remember it better because you are writing it down as you learn it.
When it was time to study for an exam, have you ever gone back to your notes and found that they were hard to read or understand? It's a good idea to review your notes after class and either rewrite them or outline the most essential parts while the information is still fresh in your mind.
Come exam time; you'll find it much easier to use your notes and remember information. When it's time to review and study for the test, it also gives you vital information that was only discussed in class.
6. Engage in extracurricular activities.
Try to have a life outside school, like joining college clubs or playing intramural sports. Contrary to what most people think, extracurricular activities improve a student's overall college experience, help them learn, and help them learn how to balance their schedules.
7. Find reliable study buddies.
Collaboration with other students is a great way to learn, but only if you choose people who will help you stay on task. Try to make friends with people you don't already know in your class. It can make you more friendly and make you more likely to pay attention in class.
When students get together to study, they learn more because they teach each other. When students explain ideas to each other, they can better understand and remember them. On the other hand, students who aren't sure about something they're learning can ask their peers for help to better understand what they're learning.
8. Use what the school has to offer.
A person who is trying to learn how to be a good student also takes advantage of what they can use. Students do much better in school when they use school resources to set goals and develop good study habits.
There are a lot of resources at school, and students who use them are much more likely to do well. Some of these resources are school libraries, career centers, and school centers that offer help and information.
9. Attendance.
It should be evident that if students attend class, they will probably do better in the course. The course material is taught in class, and students who pay attention tend to learn while in class and are, therefore, more likely to do well on exams.
10. Participation.
It's one thing to go to class, but it's another to pay attention and participate. If you listen to the lessons, you might think of some questions. Ask about them if they come up in class.
If you are too shy to ask a question in a big class, wait until after or during office hours. But if you have a question, you should know that it's likely that other students have the same question.
Learning how to be a good student is only the first step, your next step is getting to college. If you are still planning your college admission, you should get guidance from AdmissionSight. With guidance from AdmissionSight's top experts in college admission with 10 years of experience, you can get into any college you dream of. You can talk to our experts today to get started.