Top Summer Programs for High School Students
The most prestigious and competitive summer programs for high school students are helpful in that they provide a potential letter of recommendation, allow you to draft a research paper or portfolio that may be attached as supplemental material in the application, add another extracurricular activity in your activity list, and increase your chances of acceptance given the prestige summer program is known by admissions officers.
While this is by no means an exhaustive list, it does highlight may of the prestigious summer programs out there that you may consider applying to. Learning is not a seasonal affair and summer programs for high school students are something to think about to showcase your passion to the admissions committee outside of the classroom.
By cultivating that learning and nourish your intellectual curiosity, you can craft the foundation of the life you want to build after high school is over. That is why it is so important to continue learning throughout the year, especially during the summer as that is the perfect opportunity to better prepare you  for college and beyond. Here are the top summer programs for high school students, their acceptance rates, and what kinds of students these programs are looking for:
Math, Science, & Research Summer Programs:
"Mathematics – the unshaken Foundation of Sciences, and the plentiful Fountain of Advantage to human affairs." – Isaac Barrow The summer programs that can really benefit the student are the ones where you conduct research with a professor.
Keep in mind that at the end of the day these universities are research driven institutions in the pursuit of intellectual discovery, and doing research as early as high school can really mean a lot in terms of a student's intellectual curiosity.
It's even better to immerse in a passion consistently from summer to summer. And keep in mind that it doesn't necessarily have to be research in the hard sciences – even research in psychology or public policy would help tremendously.
Other summer programs where you essentially take college courses are not as effective, unless if it's to make up a poor grade that a student may have earned in high school. In particular, math, science, and research incorporate a host of unique opportunities for the best summer programs for high school students. The effect that the experience of such programs leaves on the student will help guide them for the rest of their lives. 

1. Research Science Institute (RSI)
The Massachusetts Institute of Technology (MIT) is one of the most prestigious colleges in the US. Every summer, MIT's Research Science Institute (RSI) program accepts 80 of the world's most accomplished high school students for a unique learning experience.  RSI is renowned as the first cost-free to students summer science and engineering program to combine on-campus course work in scientific theory.
This includes off-campus work in science and technology research. Students experience the entire research cycle with the most current literature in their field at their disposal. After a week of intensive STEM classes with accomplished professors, the students will conduct a five-week research internship where students conduct individual projects with the guidance of experienced scientists and researchers.  Throughout the final week, students will prepare written and oral presentations on their research projects.
2. Simons Summer Research Program
This year, the Simmons Summer Research Program will be in session from June 29th to August 7th, 2020. This program is available to students who apply in their junior year in high school to participate in the summer before their senior year.  The Simons Summer Research Program was established in 1984 as an outreach program for local high school students.
Since then, the program has grown to attract applicants from all across the country.  Selected students are matched with Stony Brook faculty mentors, where they join a research group or team and are given a project. Throughout the apprenticeship, students produce a written research abstract and a research poster, while also having the opportunity to attend weekly faculty research talks and participate in special workshops, tours, and events.  At the closing poster symposium, students are presented with a $1,000 stipend award.
3. Garcia Summer Scholars
The Research Scholar Program at Stonybrook University is open to high school students who are interested in performing research on polymer science and technology. This opportunity allows students to work side-by-side and learn directly from the Garcia faculty and staff.  Each participant is part of a focused research team, which is being taught to make original contributions of interest to the scientific community.
These contributions include opportunities to enter national competitions as well as the encouragement and directions to publish in refereed scientific journals. If their findings are deemed relevant, students will also be invited to present their results at national conferences.  Although, the overall goal of this program is to convey the excitement and self-fulfillment that can be found daily within the research community. Here are the requirements to apply to this dynamic summer program:
All students must be, at least 16 years old before the start of the program
Have an unweighted GPA of 95/100 (3.8/4.0)
Standardized test scores (SAT or Regents) must be 60% or above.
Must have, at least 3 of the following subjects:
English (Honors or AP a plus)
Chemistry (Honors or AP a plus)
Mathematics or Calculus (Honors or AP a plus)
Physics (Honors or AP a plus)
Biology (optional) (Honors or AP a plus)
In addition to the application, each student must provide a transcript of grades and three letters of recommendation, with one being from your Science Coordinator/Teacher.  Additionally, there is a non-refundable $50 registration fee and if selected, there is a laboratory usage fee of $2,700.
4. Boston University RISE Summer Programs
The Research in Science & Engineering Program RISE is a six-week program hosted by Boston University that starts on July 5th and ends on August 14th, 2020. This program offers students who are entering their senior year of high school in Fall 2020 and are US citizens or permanent residents to choose a Practicum or Internship track to start their summer learning adventure.
The Practicum students will meet with the lecture instructor each morning and conduct laboratory activities each afternoon. In addition, students will attend weekly workshops run by the RISE Program Manager and they will participate in weekly site visits to explore Boston's biotech industry. Meanwhile, the RISE Internship track students will be fully immersed in laboratory activities and research. This means that students will be researching from approximately 9 am to 5 pm each day of the week. Plus, students will attend weekly workshops run by the RISE Program Manager to supplement in-lab education, discuss research, and learn about aspects of a scientific career outside the laboratory. 
Here is the criteria that the admission decisions take into consideration:
Student's high school grades
The rigor of courses the student has taken 
Student's standardized test scores
Student's essays
Two recommendations
Please Note: there is also a $50 application fee which is to be made by credit card at the time the application is submitted.
5. Stanford Institute for Medical Research (SIMR) 
The Stanford Institutes of Medicine Summer Research Program (SIMR) is a one of a kind eight-week program that takes place between June 15th and August 6th, 2020. Through participation in this program, the successful applicants will be invited to perform basic research with Stanford faculty, postdoctoral fellows, students, and researchers on a medically-oriented project.
This program is looking to diversify the students and researchers that are interested in biological sciences and medicine. Here are the eligibility requirements for applying to this program: 1) Students must currently be juniors or seniors as of the spring of 2020 and must be in the graduating class of 2020 or 2021.  2) Students must also be 16 years old or older by the start of the program. 3)  Students must be living in the U.S. and they must be U.S. citizens or permanent residents with a green card in order to apply. Please Note: All three of these requirements must be met without exception.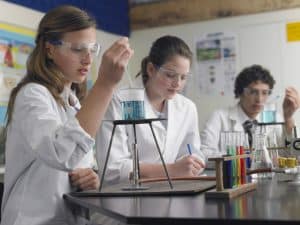 6. UCSB Research Mentorship Program
UCSB hosts the Research Mentorship Program each year for high-achieving high school students from all over the world. This program is a renowned, prestigious, competitive, six-week summer program that includes a rigorous schedule of interdisciplinary, hands-on, university-level research. This program begins on June 21st and ends on August 1st, 2020. 
During the program students will be paired up with a mentor and together, they will choose a research project. Throughout their research on their particular topic, students will learn about research techniques, gain insight into professional research-based opportunities, and solidify their academic goals.  Plus, students will take part in a lecture series that will connect students to some of the best minds among the UCSB research community. These guest lecturers will present their ground-breaking research and innovative technology. 
7. University of Iowa Secondary Student Training Program (SSTP)
The University of Iowa is hosting the Secondary Student Training Program (SSTP) again this year from June 17th to July 25th for advanced high school students in the 10th and 11th grades. SSTP is a  highly selective and intensive summer research program that offers students rare access to elite opportunities that help them realize their individual academic and professional goals.  Students will be mentored by world-class faculty at a research-intensive university. Their tuition will include participation in classes, evening tours, lectures, and events that will challenge them as researchers and scholars.  Here's how to apply to SSTP:
Pay a non-refundable application fee of $95
Enter your demographic information
Provide email addresses for two adults, not related to you, who are willing to complete an online letter of reference prior to the application deadline. One reference is an academic reference (e.g., teacher) and one is a character reference (e.g., teacher, mentor, group leader).
Respond to essay 1: Briefly describe each of your research areas of interest. This is used to help determine which faculty mentors will be sent your application materials. If you have particular interests, technical skills, or experience with a research method this is the appropriate place to highlight those talents. (750 words max)
Respond to essay 2: Why are you applying to the Secondary Student Training Program? Describe your career aspirations and explain what you hope to gain from the SSTP experience. (750 words max)
Upload your transcript
Enter a score report of one of the following: ACT, SAT, PLAN, PSAT, or other standardized assessment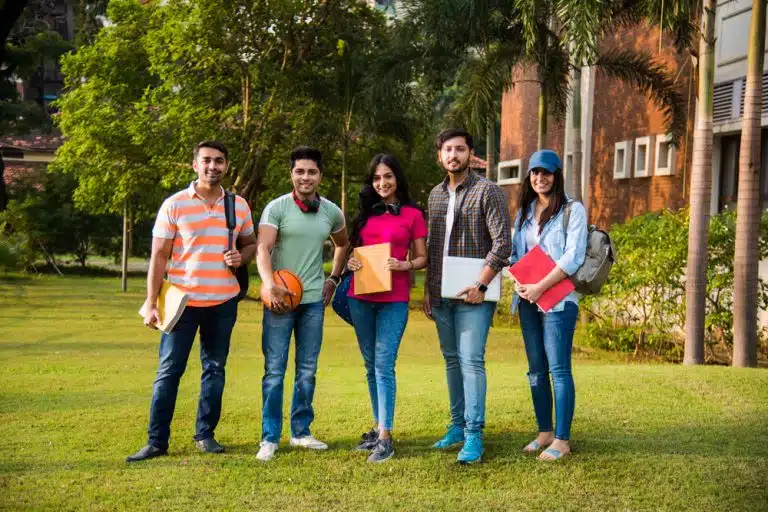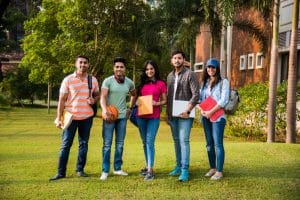 8. Michigan State University High School Honors Science, Math, and Engineering Summer Programs
The Michigan State University High School Honors Science/Engineering/Mathematics Program (HSHSP) is hosting its 61st year in summer 2020. This year, HSHSP will take place from June 21st to August 8th, 2020. The HSHSP is a highly selective, seven-week, intensive summer research program designed for United States students who are currently in their junior year and wish to gain more experience conducting research while living on the campus of a major research-intensive university. The HSHSP provides students with an immersive opportunity through which they "live and breathe" research in a university environment. The goals of this program are not only to teach students about the research process but to provide the right atmosphere for higher education and research to take place. 
9. Davidson Fellows 
Each year, Davidson Fellows offers the Davidson THINK Summer Institute (THINK). This exceptional program takes place this year from July 11th to August 1st, 2020 and is a three-week-residential program for exceptionally gifted students, ages 13 to 16. This is an amazing opportunity for students who have achieved a level of higher learning than their fellow classmates because. (THINK) offers students the opportunity to take two college courses taught by university faculty for college credit.  (THINK) is hosted by the University of Nevada, Reno.  Here are the eligibility requirements for students who wish to apply to the (THINK) program:
Must be 13 to 16 years of age during the program dates
Must be a U.S. citizen or permanent U.S. resident living in the United States
Submit an SAT or ACT score (PSAT scores do not qualify)
Receive one positive nomination as specified in the application
Commit to being a full-time student during the program, which does not allow absences

10. University of Pennsylvania Summer Programs 
The best summer programs for high school students found at the University of Pennsylvania are all encompassed in the same three-week span of time between July 5th and July 25th, 2020. This program accepts 9th through 11th-grade students and international students are welcome to apply. This is a non-credit program but there are opportunities for both dormitory and commuter experiences. Therefore, it is a unique opportunity to get a taste of college life, all while gaining a host of valuable and advanced insight into the subject of your choice.  Here is more information about the specific University of Pennsylvania Summer Programs: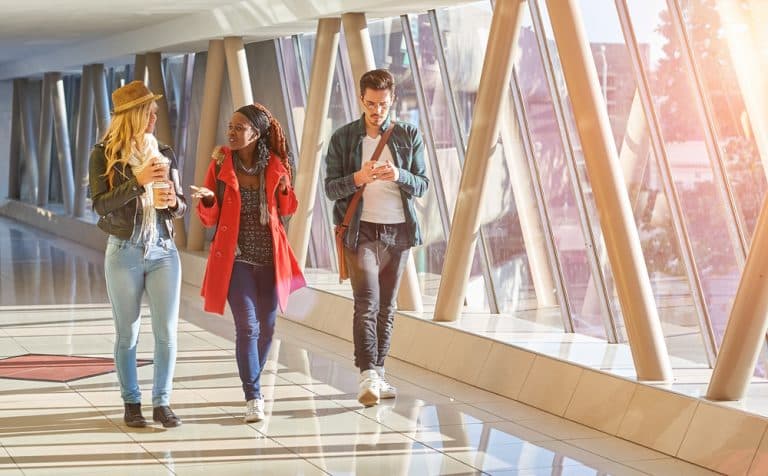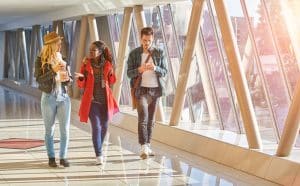 11. COSMOS 
COSMOS (California State Summer School for Mathematics & Science) is a specialized, intensive four-week summer residential program for students with an aptitude for science, technology, engineering, and mathematics. The individuals who are selected to take part in this unique summer program will work closely with renowned professors in state-of-the-art facilities to delve deeper into STEM topics than general classroom settings usually allow. This program usually accommodates 160-200 students per campus. There are four different campuses that participate in this program, which only maxes out at 800 successful applicants per summer. This means that the competition is pretty tough. Successful applicants usually have a GPA of 3.5 or above and they are required to have achieved academic excellence.
12. UC Santa Cruz Science Internship Program (SIP)
SIP is a real-research internship, where students get the opportunity to work on projects through which the answers are currently unknown. Unlike a traditional question and answer school environment, students participating in SIP have the opportunity to gain intimate, real-world researching techniques, procedures, and sources, while researching subjects that do not yet have an answer.
Therefore, students can potentially make a significant, unprecedented connection through their research findings.  However, this internship is all about experience and connecting, both with their mentor and fellow students. It is truly about learning the journey of researching.  This internship is 10 weeks long; with 2 weeks of online, remote work, followed by 8 weeks of in-person work. Although, there is a residential, guardian, or completely remote option for students who live outside of the Bay Area.
13. UC Davis Young Scholars
The UC Davis Young Scholars Program is going to be held again this year for around  40 high achieving high school students. The program has a tentative schedule June 21st to August 1st, 2020 and aims to expose successful applicants to the world of original research in the natural sciences. Furthermore, this program focuses on biological, environmental and agricultural sciences. 
This six-week program will give students the opportunity to work one-on-one with research faculty and research groups in the state of the art laboratories. However, each student will work on their own project, preparing a journal-quality paper and symposium presentation about the yield of their research work. Plus, since this is a residential research program, the staff and faculty strive to introduce participants to the climate and culture of living and working on a university campus. Students who are currently enrolled as sophomores or juniors in high school throughout the United States are eligible to apply for this program. 
14. Texas Tech Clark Scholars Program 
The Anson L. Clark Scholar Program is an intensive seven-week summer research program that is reserved for highly-qualified high school juniors and seniors. This program allows students to gain hands-on practical research experience with an outstanding and experienced faculty. In addition to a rigorous traditional learning environment, the program also includes fun activities, weekly seminars, and field trips. Plus, scholars can research in all academic areas in the university.  To apply, you must be at least 17 years old by the start of the program. Additionally, international students are eligible and are welcome to apply.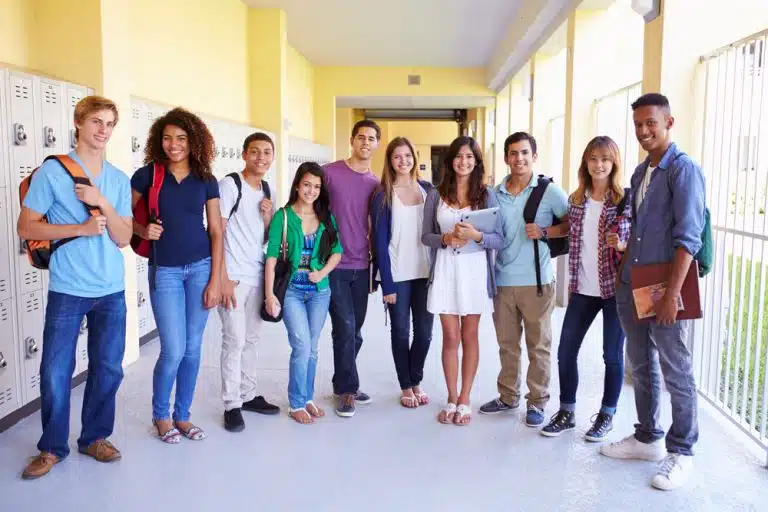 15. Summer School for Young Physicists (ISSYP) 
ISSYP is currently in its 18th year. Throughout that time, l Summer School for Young Physicists has amassed over 800 alumni that reside within 60 countries. Operated by the Perimeter Institute for Theoretical Physics, this is a Canadian program that welcomes international students. Throughout the program, students will experience presentations by Perimeter Institute researchers on cutting-edge theoretical physics.
Topics include, but are not limited to quantum mechanics, black holes and dark matter. Plus, students will get the opportunity to work with international theoretical physicists, attend mini-courses on modern physics, and experience hands-on labs.  The two-week program has a rigorous application process, as they are only accepting the most gifted minds in physics. Only apply if you meet all the eligibility requirements:
Students have a passion for and strong ability in physics and mathematics that is reflected in high school course grades and extracurricular activities.
Students are intending to pursue studies in physics at the university level.
Students are in the final two years of secondary school at the time of application.
At the time of ISSYP, they will be 16-18 years of age.
They are fluent in speaking, reading, and writing in English.
16. Stanford University Mathematics Camp (SuMAC) 
Stanford University Mathematics Camp (SUMaC) is open to mathematically inclined rising high school juniors and seniors throughout the world for intensive study in advanced mathematics. This is an invasive, four-week deep dive into the world of mathematics that is usually not possible within a traditional classroom setting. This is not only a chance to learn about advanced mathematics, however. For many alumni of the program, it is a chance to make friends with fellow students with shared interests, get a taste of college life, and take part in an experience of a lifetime! SUMaC welcomes applicants that are talented and interested in advanced mathematics, but also bring a diversity of backgrounds and experiences to the program.
17. Program in Mathematics for Young Scientists (PROMYS)
PROMYS was started by PROMYS Director, Professor Glenn Stevens, in 1989. This exceptionally unique program is six-weeks long and is hosted by Boston University. This year, PROMYS is taking place between July 5th and August 15th, 2020.  The design of this program is to encourage strongly motivated high school students who are interested in mathematics to explore this world with a supportive community of peers, counselors, research mathematicians, and visiting scientists. Here are the application requirements for first-year PROMYS students:
Problem Set Solutions.
School Transcript (or report card).
Online Application: 
Teacher Recommendation Form 
Online Financial Aid Application 

18. MIT Launch
MIT Launch believes that it is never too early to begin crafting an entrepreneurial mind. That is why MIT created the MIT Launch program. This is a 4-week entrepreneurship program for high school students that teaches students the entrepreneurial skillset and mindset by having them start real companies.  MIT Launch is for students in 9th, 10th, 11th, and 12th grade who are interested in becoming an entrepreneur.
Throughout this program, students take on rigorous coursework, collaborate with peers and mentors, and use the multitude of tools to understand what it takes to be successful in the real world.  Classes are taught by MIT and Harvard Business School alumni, business professionals, MIT professors, and successful entrepreneurs; so they are being taught by people who are living the entrepreneurial lifestyle. By the end of the month-long program, successful students will be running their own business.
19. Canada/USA Math Camp
It is truly all about the numbers at Mathcamp, as 2020 marks summer number 28! This year, Champlain College in Burlington, VT will be hosting Mathcamp from July 5th to August 9th, 2020. Mathcamp is an interesting educational camp as it has no set curriculum. In fact, it doesn't even have a list of requirements. Rather, the faculty is encouraged to teach what they are most passionate about and students choose what they are interested in learning. For many students, having the freedom to chart their own academic path is a valued benefit of Mathcamp. 
20. Ross Mathematics Camp
The Ross Mathematics Program is an intensive, multi-level summer experience that started at Notre Dame University in 1957. Since then, its growth has been assisted by the Ohio State University. However, in 2019 the Program moved to Ohio Dominican University. The goal of this program is to take the concept of math outside of the classroom and apply it to build a strong foundation for critical thinking.
Instead of just learning the mechanics of mathematics, this program challenges students to contemplate why things work the way they do. It opens up a completely new level of mathematical consciousness that paves the way to a better understanding of what math is and what students are capable of by using it. Ambitious pre-college students with interests in mathematics and science are invited to apply.
The age range is usually between 15-18 years old. Successful applicants are chosen based on their school transcripts, teacher recommendations, essays concerning the applicant's interests and goals, and the applicant's work on challenging math problems.  Additionally, undergraduate math majors and math graduate students can apply to be a Ross Counselor. There is no application fee for this program but there is a $5,000 program fee.
Humanities, Writing, Journalism Summer Programs: 
"Truthfully, without over-egging it, as I often do, the library and journalism, those things made me who I am." – Terry Pratchett Examining the human condition, learning how to be more empathetic, and finding the truth in all of the noise is a true talent. That is what humanities, writing, and journalism teach us, to find the truth; about others, about ourselves, and about the situations in which we find ourselves. Therefore, it is just as important to have people of math and science as it is to have those who study and utilize a background of the arts and humanities.

1. Telluride Association Summer Program (TASP) 
The Telluride Association Summer Program is completely free and it is open to high school Juniors. This is a six-week program that incorporates three-hour seminars every weekday and a public speaking program. Throughout the seminars, students will be exposed to a plethora of informative reading materials and will be assigned relevant writing assignments. This immersion into the select material achieves a level that rivals that of community scholars. Moreover, students will receive feedback on their assignments, but they will not be subject to grading. This is an intellectual experience, not a conventional classroom setting.  For the public speaking program, the students will both give presentations as well as hear presentations from a wide range of different professional disciplines. Some of these experts have included a Nobel laureate physicist, a DNA researcher, a lawyer who worked at Guantanamo Bay, a prominent poet, a college president, and an anthropologist. Applicants need to send in an application and an essay, which will be the main determinant of success for students. 
2. Stanford Humanities Institute (SHI)
The Stanford Summer Humanities Institute (SHI) is a three-week residential program that allows selected rising high school juniors and seniors to explore the big questions at the heart of the humanities.  Students will be immersed in a world of philosophy, literature, religion, art, music, history, and language. Studying humanities will give you a better sense of the world and help you grow as a global citizen. All of these enlightening seminars are led by distinguished Stanford professors. There are two sessions available for this program. The first session is from June 22nd to July 10th, 2020 and the second session is from July 13th to July 31st, 2020. The tuition fee for SHI is $7,100.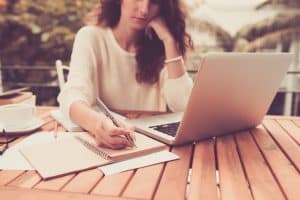 3. Iowa Young Writers' Studio
The Iowa Young Writers' Studio Summer Residential Program invites students to spend two weeks living the writing life in Iowa City, Iowa. This is largely revered as a mecca for creative writers. This year, the program will run in two sessions: The first session will run from June 14th to June 27th and the second session will run from July 5th until July 18th.
This program will have courses in fiction writing, poetry writing, or creative writing (which includes some combination of fiction, poetry, and creative nonfiction) with teachers who are students or graduates of the renowned Iowa Writers' Workshop. In addition, students in the Summer Residential Program will have the opportunity to share their writing with teachers and peers, receive constructive critiques, participate in writing exercises, and attend readings and literary events.  There is no cost to apply for this program but the program fee is $2,400. This cost includes room and board, all instruction fees, textbooks, photocopying, and transportation to and from the Cedar Rapids airport or Iowa City bus station.
4. Adroit Journal – Summer Programs
The Adroit Journal's Summer Mentorship Program is now entering its eighth year and continues to welcome all students in grades 9-12 to apply. This program is extremely unique because it takes place entirely online.  Throughout this mentorship, young writers will learn about the creative writing processes of drafting, redrafting, and editing. In addition, this year's program will cater to the literary genres of poetry, fiction, and creative nonfiction, with an aim of individualized instruction.  There is no application fee for this mentorship program but the tuition fee for the full program is $295 per student.
5. Kenyon Review Young Writers Workshop
The Kenyon Review Young Writers Workshop will take place in two different sessions. The first will start on June 28th and will end on July 11th, 2020 and the second will start on July 19th and will end on August 1, 2020. This writing program is an intensive two-week workshop for intellectually curious, motivated high-school students between the ages of 16-18 at the time of the program. This workshop is looking for applicants who are looking to become better, more productive writers and more insightful thinkers.  Kenyon Review has held these writing workshops for over three decades and thus, helped countless young writers find their path in the writing world.  The total cost of the program is $2,475 for all students. This cost covers program tuition, accommodations, all meals, and all activities.
6. Columbia Scholastic Press Association: Summer Journalism Workshop 
This is one of the best summer programs for high school students who are interested in journalism because it is completely immersive. Not only will students have the opportunity to improve their skills and rethink their publishing strategies, but they will also do it all from the media capital of the world, New York City. The Columbia Scholastic Press Association is entering its 39th annual Summer Journalism Workshop, which is five days long and is held on the historic campus of Columbia University. Admission is open to all rising sophomore, junior or senior high school students. This opportunity is first-come, first-serve, with a waiting list to accommodate those who express interest after the initial 200-participants are established.
7. Juniper Institute for Young Writers 
The Juniper Institute for Young Writers is an immersive week of creative writing for high school students finishing grades 9th, 10th or 11th. This program encourages all creative students who are dedicated to exploring the writing process and developing their skills in a collaborative environment.  There is no application fee for this program but the tuition is $2,100. This tuition fee includes all Institute activities, housing in a shared room, and three daily meals. *Note: In addition to the summer programs for high school students that are offered, there are also adult programs.

8. Interlochen Summer Arts Camp
The Interlochen Summer Arts Camp is known to practice a diverse and challenging schedule, with classes available for students in grades 3-12. For students with a strong interest and talent in music, this Arts Camp can help you explore advanced classes in strings, woodwinds, percussion, brass, piano, organ, voice, singer-songwriter, rock, jazz, and more.  Each year, the program has around 2,500 students from 44 countries and 52 states and territories living and learning together on the campus. Plus, this program also offers all the traditional fun of summer camp: 
Swimming
Campfires
Field trips
Making lifelong friends
9. CSSA Summer School for the Arts
Every year, for the past 34 years, CSSA has given 28 students the once in a lifetime opportunity to learn all aspects of creative film production; from experimental to pre-cinema history. Throughout the four-week program, taking place between July 11th and August 7th, 2020, students view over fifty exemplary films, as well as attend lectures and presentations by visiting artists working in the field. 
This is an extremely learning-intensive program, ideal for students that are serious about learning about the film industry and developing their artistic visions. The rigorous schedule of this program is crafted to fit everything about the industry into a four-week period. Students attend classes in a traditional setting and uphold production classes, while also learning various aspects of filmmaking from post-production sound design to art direction. The fee for room, board, and tuition for California State residents is $2,250 and $6,750 for non-California residents.
10. AAJA Journalism Camp Summer Program
JCamp is an awesome opportunity for a multicultural group of high school students to take on six days of intensive journalism training. Throughout this summer's program, which takes place from July 5th until July 10th, students learn from professional journalists and get hands-on training in writing, photography, television broadcasting, online media, and reporting.
All of the sessions and workshops will be led by experienced journalists from some of the top media companies in the industry.  All high school freshmen, sophomore, and junior students with a strong interest in broadcasting, newspapers, magazines, photojournalism or online media are encouraged to apply. Successful applicants will have all costs covered; including airfare, campus housing, and meals.
11. Princeton University Summer Journalism Program (Princeton) 
The Princeton Summer Journalism Program (PSJP) is a free, innovative residential journalism and college prep program for high-achieving high school juniors. While this opportunity is only open to junior high school students from low-income backgrounds, it is one of the only programs of its kind and certainly its caliber.  PSJP takes place for ten days every summer, giving up to 40 students from across the United States the opportunity to explore current events and world affairs through workshops and lectures led by Princeton professors, professional journalists, and alumni on campus. 
Throughout PSJP's 17-year history approximately 380 alumni of the program have succeeded in attending the best colleges and universities the world has to offer. More than that, though, many of these alumni have gone on to produce content for the most respected publications in the nation.  However, this program is not just about writing; it encompasses a rigorous schedule of journalism multi-media, to expose students to the many opportunities the field of journalism has to offer.
12. Dow Jones News Fund High School Journalism Workshops 
The Dow Jones News Fund is unique in that it is not a stationary workshop, affiliated with only one educational entity. This organization supports summer workshops all over the country to inspire high school students to explore their interest in journalism.  
While there is a great deal of support garnered from Robert Wood Johnson Foundation, there are opportunities for students to concentrate on health and wellness topics as they learn to report and write for an audience, shoot and edit video and take photos throughout the United States.
Workshops are available for both high school students and educators to develop the latest reporting, publishing and teaching skills. Check out the directory of workshops and for more information on attending one of these workshops, email [email protected].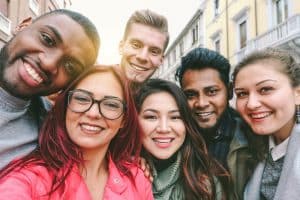 13. Medill-Northwestern Journalism Institute Summer Programs
For students looking for a hands-on experience and the opportunity to learn from accomplished instructors who include professional journalists, educators, and Medill graduates, you have come to the right place. The Medill Cherubs High School Summer Program attracts applicants from all over the world.  Yet, they are looking for students with experience in digital journalism, newspaper, TV, radio or yearbook and are considering majoring in journalism in college, to apply. 
Successful applicants will build a foundation in reporting, writing and editing with assignments that will incorporate print, video, audio, photojournalism, and digital storytelling. In addition to all of that, students will also have the opportunity to learn to code.  This program is going to run from June 28th to July 31st, 2020. Applications are available on the MNJI website. 
14. JEA/NSPA Journalism National Convention High School Summer Workshops
The Journalism Education Association (JEA) and the National Scholastic Press Association (NSPA) is dedicated to promoting high standards and ethics found within good journalism. Therefore, throughout the summer, JEA and NSPA offer Journalism National Convention High School Summer Workshops throughout the United States.  These conventions are packed with over 400  practical and professional learning sessions, vendors, contests, and awards. Every workshop has a little something different and you never know who or what you might come across!
15. Newsroom by the Bay at Stanford Summer Programs
Newsroom by the Bay is a digital journalism program for high school students, aged 14-18. This program is taught by award-winning educators and journalists, giving students a perfect blend of journalism basics and 21st-century digital literacy, as well as multimedia training. This year, Newsroom by the Bay at Stanford will take place from June 28th to July 11th, 2020 and they are looking for Passionate, purposeful and playful students who believe that critical thinking matters and that telling true stories makes the world better. The fee for this program is $4,750 for residential students and $2,500 for commuting students. 
16. E.W. Scripps School of Journalism High School Workshop 
The E.W. Scripps School of Journalism High School Workshop started in 1946 and has continued every summer since. This year, the workshop starts on July 8th and runs through July 11th, 2020.   During this time, the E.W. Scripts school gives students the opportunity to interact with our faculty and professional journalists, while also learning the latest techniques in journalism.  There is a range of tracks a student can embark on through this program, with everything from VR to Podcasting tracks available.
Plus, if you are a high school junior or senior, or a university freshman in the fall, and have at least a "B" average you are eligible to receive one hour of college credit for the successful completion of this workshop. The thirst for knowledge is inherent in every student. The difference is what type of knowledge and under which circumstances does each student learn best?
Ultimately, that is up to the student to decide, however, these top summer programs for high school students are a great way to try something different. While these programs are rigorous and academic, they are also a unique experience that they cannot get at any other time and place. This summer is time for your hobbies and your interests to shine! 
AdmissionSight Edge in Summer Programs
AdmissionSight is here to help enhance your chances of enrolling, and doing well in college by guiding you for the right program. We can also assist with the essentials of your common application, essay editing, extracurricular work, and college interview preparation. Learn from our team of expert college consultants who will help boost your chances of standing out during the college admissions process.
College admissions committees from MIT to Harvard are all looking for applicants who made the most of their high school years by advancing their skill sets and taking on challenges like going to summer programs. Apply to one or more of these summer programs for high school students today!