Northwestern University Acceptance Rate: 7%
Successful Applicant Profile
Demographics
Majors
SAT/ACT scores
Entry Requirements
Tuition
Scholarships
Checklist of Application Requirements
Application Deadlines
What Should You Expect
Student life
Academics offered
Athletics offered
Notable Alumni
Northwestern is a private research university located in Evanston, Illinois. This prestigious institution is home to some of the most renowned academic programs in the world and was founded in 1851, making it the oldest university in the state of Illinois. As one of the leading academic institutions in the world, acceptance to the university is highly selective and if you are interested in attending Northwestern, it is important to know all you can about application process and what Northwestern expects from its applicants.
Due to the hugely competitive nature of being admitted to Northwestern, simply being one of the top students at your high school will not be enough to see you successfully apply to this renowned university. As with many elite institutions today, it is tougher than ever to gain admission to Northwestern and a number of different factors go towards putting together a successful application. To emphasize the challenge of becoming a 'Wildcat', the Northwestern University acceptance rate has remained sub -9% for the last five years.
A look at the Northwestern University acceptance rate history only underlines its growing status and popularity year-on-year as one of the truly elite academic institutions that can be found anywhere. In the early 1990's around 42% of applicants to Northwestern were admitted and even as recently as 2010, around 27% of applicants were delighted to receive that much sought-after admissions letter. Fast forward to today and the growing standing of Northwestern coupled with the amount of applicants it receives has seen its acceptance rate fall an ultra-competitive 7%, meaning that admitted applicants for 2022-23 were part of a truly selective group of individuals.
Given that this powerhouse research university, located just 14 miles north of Chicago, commands such a high level of applicants, it can afford to be extremely demanding when it comes to what it expects from those lucky enough to be admitted. The challenge of gaining acceptance to the university is only increasing and, having seen such a sharp drop in the Northwestern University acceptance rate over the past decade, those hopeful of calling themselves a Wildcat will need to pay particularly close attention to what the school looks for.
Northwestern admitted just 7% of the 51,554 students who applied to gain admission to its 2021-22 cycle, which places it amongst Harvard, Yale, Stanford and Princeton in a truly elite category of institutions. As with most prestigious institutions, SAT and ACT scores are taken into consideration and for those admitted in the class of 2025 – which are the most recent official statistics available – the average standardized test scores were 1468 on the SAT and 33 on the ACT.
On top of this, successful applicants also boasted an average GPA of 3.9 or higher and around 95% of class of 2025 members placed in the top decile of their graduating high school class. These are, of course, the facts and statistics around those selected for admission to Northwestern, but we are also going to explore the complex nature of its admission process and how you can give yourself the best chance of standing out amongst the crowd when it comes to applying for one of the most exclusive schools in the world.
Trends in Northwestern Acceptance Rate, and Applications
The average acceptance rate at Northwestern for the last ten years (2012–2022) is 11.32%, while the rate in the current year is 7.00%. The prior year, it was a little bit more difficult to get into Northwestern University. The acceptance rate at Northwestern University has remained extremely low, making it difficult for applicants to get accepted. Lastly, there were 8,373 more applicants to Northwestern University than the year before, a 21.33% increase.
Class of 2026: Overall Acceptance Rate
A record number of students this year are applying to Northwestern University. A total of 47,633 students applied to the Evanston, Illinois-based university last year for the Class of 2025. this season? A total of 51,554 applications were submitted to the school, which is almost 4,000 higher than the previous year's record number (and, to put this in perspective, 8,000 more students applied last year compared to two years ago).
Seven percent of the 51,554 applicants accepted into the Northwestern University Class of 2026 (or around 3,609 students; this compares to about 3,239 from last year). The acceptance percentage for the Class of 2026 actually grew from 6.8% for the Class of 2025 to 7% this year, despite the record number of applicants, as a result of the higher number of admission offers.
| | | | |
| --- | --- | --- | --- |
| | Overall Applications Accepted | Overall Applications Received | Overall Admissions Acceptance Rate |
| 2026 | 3,609 | 51,554 | 7% |
| 2025 | 3,239 | 47,633 | 6.80% |
| 2024 | 3,542 | 39,261 | 9.02% |
| 2023 | 3,611 | 40,577 | 8.90% |
| 2022 | 3,392 | 40,425 | 8.39% |
| 2021 | 3,371 | 37,050 | 9.10% |
| 2020 | 3,751 | 35,099 | 10.69% |
| 2019 | 4,187 | 32,124 | 13.03% |
| 2018 | 4,349 | 33,673 | 12.92% |
Changes in Acceptance Rate
At Northwestern University, the current academic year's admission rate is 7.00%, compared to an average acceptance rate for the past ten years of 11.32%. The prior year, it was a little bit more difficult to get into Northwestern University. The acceptance rate at Northwestern University has remained extremely low, making it difficult for applicants to get accepted. The following table shows the changes in the acceptance rate of Northwestern University over the previous ten years (2012–2022).
| | | | |
| --- | --- | --- | --- |
| Year | Total | Men | Women |
| 2012-13 | 18.03% | 18.58% | 17.53% |
| 2013-14 | 15.32% | 15.90% | 14.79% |
| 2014-15 | 13.11% | 13.07% | 13% |
| 2015-16 | 13.04% | 13.40% | 12.71% |
| 2016-17 | 10.66% | 10.81% | 10.53% |
| 2017-18 | 9.24% | 9.34% | 9.15% |
| 2018-19 | 8.47% | 8.48% | 8.46% |
| 2019-20 | 9.05% | 9.20% | 8.91% |
| 2020-21 | 9.31% | 8.79% | 9.79% |
| 2021-22 | 7.00% | 7.00% | 7.00% |
| Average | 11.32% | 11.46% | 11.20% |
Successful Applicant Profile
Whilst not considered one of the eight 'Ivy League' schools in the United States, there are few institutions which boast the appeal and gravitas of Northwestern in 2022 – and this is clearly reflected in its highly competitive acceptance rate. Such is its standing, Northwestern is affectionally known as the 'Ivy of the Midwest' and places a large emphasis on interdisciplinary studies, renowned research and famed student culture.
The university is well known for its variety of professional schools such as the Weinberg College of Arts and Sciences, the School of Education and Social Policy., the McCormick School of Engineering and Applied Science, the Medill School of Journalism, Media, Integrated Marketing Communications and the Bienen School of Music, all of which boast steadfast reputations in their respective fields.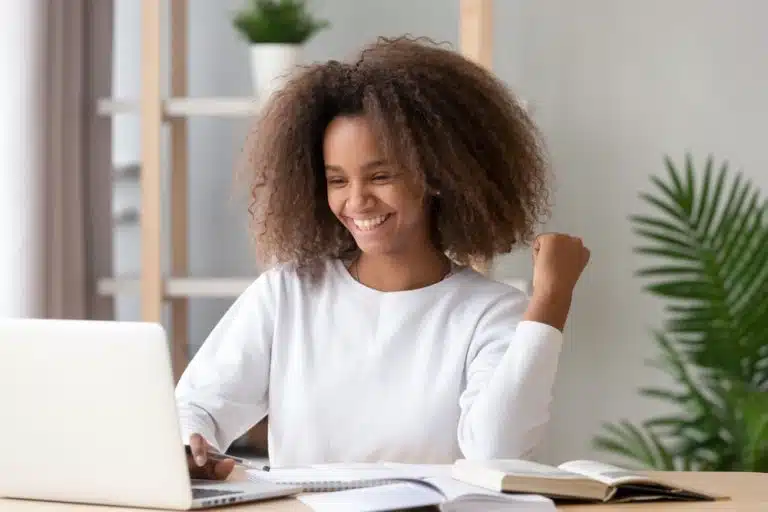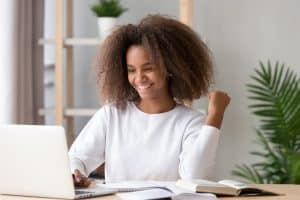 Of the 51,554 students vying for a place at some of these renowned schools within Northwestern for the class of 2026, only 7% of high school students gained acceptance. It goes without saying that places are extremely limited, but those who are lucky enough to gain admission to Northwestern will have access to some of the finest education on offer not just in the United States but in the world. Northwestern graduates go on to form some of the most prestigious alumni there is – with many reaching the very top of their field as a result of the education received and gravitas associated with being a Wildcat.
Demographics: Who Makes up the Northwestern Student Body?
When it comes to its student body, Northwestern boasts a highly inclusive and diverse range of students throughout its renowned programs and schools. According to the statistics which the university released for the class of 2025 – the most recent currently available – 52% identify as female and 48% identify as male. When it comes to race and ethnicity at Northwestern, the university released the following breakdown of its student body for the class of 2025:
Hispanic or Latinx: 17%
Native or Indigenous: 1.6%
Asian American or Pacific Islander: 24.5%
Black or African American: 12.1%
White: 52.2%
International: 10.5%
Further adding to the diversity of the school, a total of 15.2% of its undergraduate student body for the class of 2025 identified as first-generation college students. When it comes to financial aid, 21% of the class of 2025 were Pell Grant recipients.
While a large percentage of the student body at Northwestern are white, the university clearly boasts a wide range of cultures, backgrounds and economic diversity. The university prides itself on the diverse group of students it admits and is clearly very committed to celebrating that diversity through its Department of Campus Inclusion and Community, which offers fantastic resources to keep its student engaged and part of one of the best student communities in the world.
The Department of Campus Inclusion and Community offers Student Enrichment Services, Social Justice Education and Multicultural Student Affairs and also has a dedicated department for its international students from abroad who support them through their dream of becoming a Wildcat and throughout their time at the school if they are lucky enough to be admitted. The Office of International Students and Scholar Services has its own dedicated website which walks international students through the admissions process as well as offering resources and outreach for those already admitted, reflecting Northwestern's commitment to diversity.
Average SAT/ACT Scores of Students Admitted to Northwestern
Like many top institutions, up until 2020 Northwestern required undergraduate applicants to submit an SAT or ACT score in order to be considered for admission. However, due to the impact of the COVID-19 pandemic, the university adopted a 'test-optional' policy through the 2022–23 admission cycles in which its applicants could submit test scores if they wished but were not required to do so in order to be considered for admission. Regardless of whether students chose to submit test scores, Northwestern placed a large emphasis on both their academic and intellectual fit for the school and this includes a range of factors.
With that being said, and while the university reiterates that SAT and ACT test scores are not required during the 'test-optional' period, the vast majority of applicants to Northwestern do take either one or both of the popular standardized tests for high schoolers in an effort to display their high-level academic record and appear more appealing to the university. With the Northwestern University acceptance rate currently lying at a hugely selective 7%, any evidence that can be submitted by the student to show they are capable of succeeding at a school like Northwestern is highly advised and the institution outlines on their official website that test scores during this period are 'welcome'.
Importantly, the 'test-optional' policy adopted by Northwestern was only valid through to the 2022-23 admission cycle and is set to become a standard requirement once again for applicants moving forward. With that said, we at AdmissionSight believe it is important to assess the recorded average SAT and ACT test scores of students admitted to Northwestern to give you the best chance of understanding what is required.
For those admitted in the class of 2026 – which are the most recent official statistics available – the average standardized test scores were 1468 out of the total 1600 on the SAT and 33 out of a 36 on the ACT, which is incredibly high on both counts and demonstrates once again the level of academic ability when it comes to those admitted to Northwestern.
Entry Requirements
For many, Northwestern University is their dream school and gaining admission to this world-renowned institution is something they have been working towards for much of their lives. However, in order to be successful in doing so, applicants must understand the basic admissions process and requirements that will guide them on their journey from first applying to finally setting foot on campus as a proud member of the Wildcat community.
There are bound to be lots of questions about the entire process, from what's required academically, personally and professionally to what it will cost and how you can navigate all of these factors successfully. Here's everything you need to know about Northwestern.
How Much Will it Cost to Attend?
For the academic year 2022-2023, the total cost of first year tuition and fees for Northwestern is $60,984. The university does not differentiate between in-state and out-of-state students in terms of the cost of tuition and fees. This is different to the total cost of attendance, which also factors in other expenses.
The breakdown of costs for attendance at Northwestern are outlined below;
Tuition and fees (in-state), $60,984
Tuition and fees (out-of-state) $60,984
Room and board $18,213
Personal expenses & books/supplies – $3594
This amounts to a total cost of attendance for first-year undergraduate students of $82,791, which places Northwestern amongst the most expensive institutions in the United States. However, the university offers various financial aid options and remains among a small group of private institutions that continue to meet the full demonstrated institutional financial need of aid applicants year-on-year, making it an attractive and value for money institution.
Financial Aid at Northwestern
Despite being one of the most expensive options for your university education, Northwestern proudly offers a variety of financial aid options that make attendance possible whatever your economic background may be. The university believes in rewarding academic and personal excellence and does not want finances to be an obstacle for the very best students to attend. As such, it primarily offers the Northwestern University Scholarship which is designed to act as the final component of an aid package, meeting any remaining need after other forms of aid, such as Pell Grants, have been applied.
A further financial aid program offered specifically by the university is the Northwestern Endowed Scholarships which offers students a variety of awards from donors depending upon their financial need. Criteria is specific to family income and awards are based upon those most in need with applicants to the university automatically considered.
Further programs include the Good Neighbor, Great University Scholarship, the Founders Scholarship and the Karr Achievement Scholarship. For a more detailed and specific run down of the financial aid available at Northwestern, students can use the Financial Aid Calculator provided by the university on its dedicated website.
The Application Requirements
So, what are the application requirements for such a prestigious school as Northwestern? Academics are invariably a huge factor in making admissions decisions, but the school is keen to emphasize that this is not the only metric on which it judges its applicants.
With such a competitive admissions rate, Northwestern can afford to be ultra-selective when it comes to who it allows to call themselves a Wildcat and the school points out on its official website that it looks at a wide range of factors when making admissions decisions – including previous grades, course rigor, recommendations, academic honors or awards, personal essays, and other information specific to your own experiences and high school setting. All of these factors will give Northwestern an insight into the kind of student and person you are.
Requirements are often program-specific, but the university provides a guide of basic requirements for first-year undergraduates applying to Northwestern. These include:
A Common Application or Apply Coalition
Official secondary school transcript and school report
Counselor recommendation
At least one teacher recommendation
SAT or ACT scores
Nonrefundable application fee of $75 or application fee waiver
Early Decision Agreement (Early Decision applicants)
Midyear transcript
International students from non-English speaking institutions or applicants whose first/primary language is not English or whose secondary schooling has not been in English are also required by the university to submit official proof of English language proficiency.
What are the Important Dates for the Northwestern Admission Timeline?
Like many of the elite schools out there, the application deadlines for admission to Northwestern are split into two sections; the Early Decision (ED) admissions deadline and the Regular Decision admissions deadline depending upon when the applicants decides to apply.
For Early Decision admissions, the deadline to submit your application materials to Northwestern is November 1 by 11:59 pm applicant's local time. Applicants can then view their Early Decision admissions decision via the online portal by mid-December.
For Regular Decision admissions, the deadline to submit your application materials to Northwestern is January 2 by 11:59 pm applicant's local time. Applicants can then view their Regular Decision admissions decision via the online portal by late March.
What Students Can Expect
Located just 14 miles north of the beautiful city of Chicago, Northwestern students are close to one of the major metropolitan areas of the United States. Students get to enjoy a famed student culture both on and off campus and, despite its steadfast reputation, the school is famous for striking the right balance between academic rigor and student lifestyle.
Northwestern is a great place for people of all kinds. There are so many opportunities and the teachers and academic advisors are extremely encouraging," one student on Unigo wrote. "The academic environment is very challenging and I like how I feel pushed in my classes. However, there is also a great balance with extracurricular activities."
You can get more information about the Northwestern University acceptance rate, the campus itself and the overall admissions process by emailing [email protected] or calling (847) 491-7271.
Academics Offered
Northwestern University offers Bachelor of Arts and Bachelor of Science degrees in 83 unique academic majors and 23 minors. Broadly, the academics at Northwestern are divided into six overall schools which are listed below:
School of Communication
Weinberg College of Arts and Sciences
School of Education and Social Policy
The McCormick School of Engineering and Applied Science
The Medill School of Journalism, Media and Integrated Marketing Communications
The Bienen School of Music
Like all renowned institutions, Northwestern is famed for certain programs and the popularity of these has only grown in recent years. Some of the most popular programs are journalism, communication, computer science and economics.
What Athletic Options are Available?
Northwestern University offers a total of 19 varsity sports team – 8 of which are men's teams and 11 of which are for women. The teams, known as the 'Wildcats' are listed below:
Men's Teams
Baseball
Basketball
Football
Golf
Soccer
Swimming & Diving
Tennis
Wrestling
Women's Teams 
Basketball
Cross Country
Field Hockey
Golf
Lacrosse
Soccer
Softball
Swimming & Diving
Tennis
Volleyball
Notable Northwestern Alumni
Northwestern University boasts a large array of notable alumni who have had a huge impact on their respective fields. They are highly distinguished and too numerous to mention them all but some of the most famous names to have called themselves Wildcats include:
Zooey Deschanel
Robert Knepper
Hugh Hefner
David Schwimmer
George R. R. Martin
Pharrell Williams
Julia Louis
Warren Beatty
Charlton Heston
Laura Linney
Cindy Crawford
Kathryn Hahn
Zach Braff
Stephen Colbert
Dermot Mulroney
When it comes to gaining admission to a school such as Northwestern, standing out in the crowd is a must. With such a low acceptance rate, your application really needs to jump out at the admissions department and convey what a unique student and individual you are. If you feel you have the academic background and personal attributes required to get into Northwestern, don't let anything hold you back. Allow us at AdmissionSight to show you how to maximize your strengths and minimize any potential weaknesses so that the college admissions officers at Northwestern see you for the fantastic potential you possess.