Northwestern Early Decision Acceptance Rate
Does Northwestern Have Early Decision?
Students often ask "Does Northwestern have early decision?" Yes, the institution offers Early Decision (ED) admission process. Now, let's learn more about early decision. The fact that ED is a binding program should be understood as being its most crucial aspect. This implies that by submitting an early application to Northwestern, you are committing to enroll if accepted and have become a part of Northwestern early decision acceptance rate.
ED might be a fantastic option for you if you've done well in your college research and are confident that you'd want to call Northwestern your home in the fall.
There are three possible consequences if you apply early:
1) You might be allowed in. Your college admissions process could be completed before the new year if you get an acceptance letter and when Northwestern early decision acceptance rate is released. If cost is a problem for you, especially if you can't compare various scholarship offers, you may check their website to learn about Northwestern's dedication to affordability.
2) If your application is deferred, it will automatically be added to the pool for Regular Decision. When the admissions committee feels that your application is very strong but wants to consider it in the context of our whole candidate pool, Northwestern take this measure. If they are accepted into RD instead, deferred ED applicants are no longer required to fulfill their ED commitment.
3) Your application can be turned down. This result may be extremely discouraging, but it does imply that you can proceed with your other applications with confidence and, perhaps, enthusiasm for all the fantastic universities out there.
Northwestern is steadfast in its dedication to accessibility and affordability. For domestic applicants, the screening procedure is need-blind, which means that a candidate's degree of financial need has no influence on the admissions decision.
All applicants are treated fairly, regardless of whether they can pay Northwestern's full tuition, and the school is able to do this because it provides all admitted students with loans-free financial aid for 100% of their demonstrated financial need. Northwestern is need-aware for international students but full need for students are provided, regardless of citizenship. The most crucial thing to know is, other from these fundamental rules, your financial assistance offer will be the same whether you apply through ED or RD.
A little-known truth concerning financial aid and ED is that you may be released from the legally binding agreement if you and your family decide that your need-based aid award is insufficient to enable you to attend and a financial-aid appeal does not change the situation. Given the large financial aid program, the institution doesn't see many circumstances like this, but the flexibility could still be comforting.
When Does Northwestern Early Decision Come Out?
The Common App or Coalition App must be finished as the initial step in the application process for Northwestern. Before the Northwestern application deadline, give yourself enough of time to evaluate your application materials and complete each section of your application with attention to detail. Below shows the answer to "When does Northwestern early decision come out?" as well as ED's deadline for submission.
| | | |
| --- | --- | --- |
| Application Timeline | Application Deadline | Decision Notification Date |
| Early Decision | Nov-01 | Mid-December |
| Regular Decision | Jan-02 | Apr-01 |
Mid-December is when applicants will learn of Northwestern's decision, including the Northwestern early decision acceptance rate, and if admitted, they must submit their tuition and housing deposits by February 1st.
Early Decision students frequently worry about their tuition because they may feel uneasy about not knowing in advance what their financial assistance package will be. Northwestern University is dedicated to allaying this worry by promising to meet students' financial needs, but they do provide a way out if a student's demands cannot be met.
Consider a situation where a student is unable to adjust the financial aid package they have been offered because it does not match their needs. Students will then be released by Northwestern from the legally binding Early Decision agreement so they can apply elsewhere.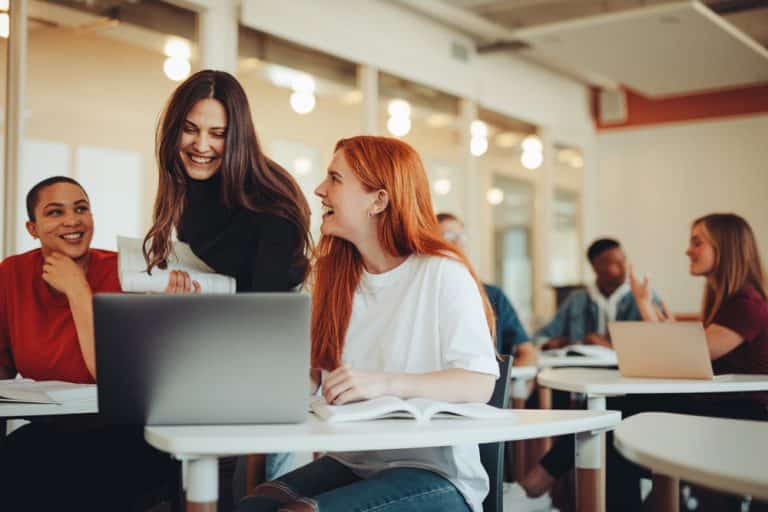 Students can utilize the Net Price Calculator to obtain an approximation of their estimated financial aid package and conduct more study into it. Prospective students can use a facility provided by the institution called MyinTuition. Students can visualize the type of need-based aid they might be qualified for using this application.
What Is the Early Decision Acceptance Rate at Northwestern?
A total of 51,554 applications were submitted to Northwestern for admission to the Class of 2026. Compared to 2021, when 47,663 students applied to NU, there have been around 4,000 more applications. In contrast to the Class of 2024, which had an admission rate of 9.02 percent, Northwestern University's Class of 2026 accepted only 7% of all candidates.
How about for early applications? What is the early decision acceptance rate at Northwestern? Early Decision applicants have made up about half of the incoming class in recent years. Through its early decision, Northwestern received 4,411 applications and 1,105 of them were accepted. Northwestern early decision acceptance rate is about 25%, significantly greater than the school's total acceptance rate.
As more students choose for the binding ED option to increase their chances, these figures reflect a broader trend this year at colleges. But if they apply and are accepted into a binding early program, low-income students may be at a disadvantage because they cannot compare financial aid packages from other universities as a result of this trend toward ED.
Does Early Decision Increase Chances at Northwestern?
Early Decision (ED) can be an excellent choice for you if you've done a thorough study on Northwestern and would be happy to enroll there in the fall. Candidates who select ED give Northwestern a powerful, encouraging message. Northwestern Early Decision acceptance rate is often greater than that of Regular Decision due to the strong level of interest among early applicants and the academic and personal strength they observe across the early pool.
Students can still apply for the Regular Decision deadline at other schools as a fallback in case they are not accepted at Northwestern, even though Early Decision means that students must withdraw all other applications upon receiving an offer of acceptance and that they cannot apply for Early Decision at any other school.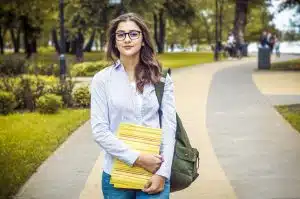 Does early decision increase chances at Northwestern? Students should speak with university admissions counselors to find out more about the college's position on the advantages of choosing Early Decision for competitive reasons.
Applications for EDs are generally great candidates since they frequently show a high level of academic achievement. Students who are certain that Northwestern is "the one" can confidently pursue the Early Decision option.
Any school with an Early Decision process intends to admit students through that round, and equally surely knows that applications may look a little different again this year. This is in response to any concerns you may have about the timing or content of your application in light of Covid-related interruptions. People are aware that for the majority of last year, high schools were dispersed. Your grades in sophomore and junior year courses may have been Pass/No Pass. The teachers may not know students as well as they would like given the difficulties this pandemic has presented to them.
The value of a second reference from someone outside of the class or a letter of recommendation from your sophomore year's professor in terms of providing a complete picture of the applicant is also recognized. Finally, Northwestern remains test-optional this cycle because they are aware that students might not have ACT or SAT results that they would like to provide in their application—or even have test scores at all.
Don't choose regular decision if early decision feels like the better option for you merely because you think the school wants to see a "more complete" image. This autumn, just as last year, the school will rely on this fundamental strategy to understand your abilities in light of the opportunities and challenges specific to your high school and community settings.
Northwestern's holistic review approach has always examined applicants in context. The same is true to transfer and RD processes. Give yourself the time you need to put together an application that tells the story you want it to tell, but only if you are confident that waiting until Regular Decision round will enhance it based on specific factors you want to see out.
The bottom line is that you are who you are and were before the epidemic, and the school will use the information they have to connect the dots and determine your relative strength within the application pool and your capacity to succeed at Northwestern. As always, the foundation of the review process will be your transcript. Both your academic performance and the level of rigor of your curriculum as determined by your particular high school will be carefully considered.
Of course, the pandemic may have affected your identity to some amount by this point, and you are welcome to share how if you think doing so will help Northwestern better appreciate your high school grades and/or the kind of college student you hope to be. In the "community disruptions" part of this year's school forms, your college counselor can assist by noting any modifications to the curriculum, grading, etc. Additionally, you are welcome to offer more background in the optional "community disruptions" area of your application (often referred to as the "Covid question"), however, you are not obligated to do so if you have nothing to add.
What Kind of Students Does Northwestern Look for?
To assess their personal "fit" factor, applicants will find a set of questions to consider, and they can utilize the answers to develop a more thorough application.
Basically, Northwestern undergraduate admissions officers seek out applicants who will succeed both on and off campus. Together let's find out what kind of students does Northwestern look for.
According to Northwestern, "fit" is:
Not just about who you have been or are now, but also about who you might become in the future;
Not about being perfect, but rather about how your strengths align with those of a college or institution;
Last but not least, fit is dynamic and can vary as you grow.
Therefore, if you're considering Northwestern and wondering how to apply, keep these things in mind as well as what you envision NU's potential to offer you both during and after college.
Northwestern is viewed as a very competitive institution, regardless of the GPA scale your high school used. Northwestern admissions adheres to their "fit factor" while deciding a student's application status in addition to taking into account all official grades, test results, and transcripts. Officers can use this fit factor to dig deeper than test results and discover a student's application's actual content.
Test results can be an indication of your dedication, work ethic, and confidence, and Northwestern seeks motivated students. They also desire students who value honesty, community service, and integrity. These are the characteristics they will be looking for on your application since these are the students who belong at Northwestern.
Curiosity and Enthusiasm for Academic Studies
According to Northwestern Admissions, academic work at the university level is unfulfilling without passion. In your application, emphasize the tough coursework, enjoyable projects, novel subjects, and various experiences that piqued your interest to demonstrate your enthusiasm for academic success.
Describe a project or assignment when you went above and above just out of curiosity.
Was there ever a time in your academic career when you were especially excited? What was the subject or class, and are you still as enthusiastic?
What is it about Northwestern's programs that pique your interest in learning and inspire your academic fervor?
Community Engagement
Like every great university, Northwestern aspires to provide for its community and its citizens through its research. Chicago offers a wide range of neighborhoods and communities that could benefit from Northwestern's expertise; whenever you can, emphasize your commitment to making your neighborhood a better place.
In high school, how did you give back to your neighborhood?
How do you plan to improve your community with your educational background and job path?
If accepted to Northwestern, how do you aim to help Chicago, and how will you bring that into the world when you graduate?
Openness to Personal Characteristics
Too many college admission teams don't spend enough time getting to know the tiny details about their applicants, and this is one aspect of the admissions process that sets Northwestern apart. Northwestern admissions is a firm believer in simplicity.
When you're in college application mode, it's simple to develop tunnel vision. It seems as though all you can think about while writing your essays is academic language and test results.
What would you consider your strengths and weaknesses? Challenge yourself to sit back and let the little things that make you who you are show through on your Northwestern application. (These could be anything; perhaps you excel at arithmetic or wish you were better at a certain sport or pastime like basketball, yoga, or painting. Get imaginative!)
What is your preferred self-indulgent activity?
What is a societal injustice about which you are very passionate? (Consider topics related to the contemporary cultural moment, such as politics, the environment, or even a health and wellness issue.)
At Northwestern, How Do You See Yourself Developing?
The main thing Northwestern will be searching for on your application is the reason(s) you originally decided to attend their university. You'll be well on your way to submitting an engaging application if you keep making connections between what you have to offer and what Northwestern can do for you.
Why do you think Northwestern is the best university for you?
What does "thriving" mean to you, and how may Northwestern's campus help you achieve this standard of living?
What Northwestern courses, clubs, or extracurricular activities are you most looking forward to?
What Northwestern Programs Can Do for You?
The high rankings Northwestern has received demonstrate its dedication to providing a diverse and excellent selection of courses. If you decide to look into Northwestern further, you'll soon discover that they offer a wide variety of academic degrees; whether you have an interest in politics, business, the performing arts, or journalism, Northwestern has a program for you!
Communications is the most popular program in the United States, followed by the performing arts, social policy, and last but not the least, the economics program.
The Bottom Line: The Perfect Student for Northwestern
When considering applicants, Northwestern University looks for sincere people who are enthusiastic about their jobs and wish to spread their success to the local community.
As you draw closer to the finish of your high school experience, keep putting in the effort in your coursework and make plans to help you achieve outstanding scores. By emphasizing the ways you went above and beyond, you can demonstrate your interest in and enthusiasm for particular subjects and assignments.
Don't be scared to be open about the tiny things that make you who you are and to share your love of people and your community. You are, after all, a human first and foremost, and Northwestern doesn't want students who fit a predetermined mold; rather, they want to see applications from real people who have real talents, faults, goals, dreams, disappointments, and accomplishments!
Last but not least, be sure to explain in your application why you are a good fit at Northwestern. Give examples of how their campus culture appeals to you and why they provide all you require to achieve your objectives. The more connections you can make along these lines, the better your chances of putting together an excellent and captivating application are.
At AdmissionSight, we have over 10 years of experience guiding students through the competitive admissions process to get accepted to the top universities in the world. On average, 75% of our students are admitted to an Ivy League university, Stanford, MIT, UChicago, and Caltech, one of the highest track records in the industry. If you would like to know more about the Northwestern early decision acceptance rate and your chances in college, feel free to set up an appointment with Admission to book your initial consultation.