MIT Acceptance Rate: 4.80%
MIT, renowned for its pioneering research and outstanding academic standards, maintains a notably low acceptance rate, underscoring its reputation as a premier destination for top-tier students globally. This article offers a deep dive into the intricacies of the MIT acceptance rate, exploring the trends, underlying factors, and broader impacts that shape a prospective student's likelihood of gaining admission.
Overview of MIT
Before exploring the MIT acceptance rate, let's first get a clear understanding of what makes MIT an exceptional and sought-after institution.
The Massachusetts Institute of Technology (MIT), established in 1861, stands as a leading institution in science, technology, engineering, and mathematics. Rooted in a mission to advance knowledge and educate students in areas that will best serve the nation and the world in the 21st century, MIT has consistently held its position as one of the world's leading research universities.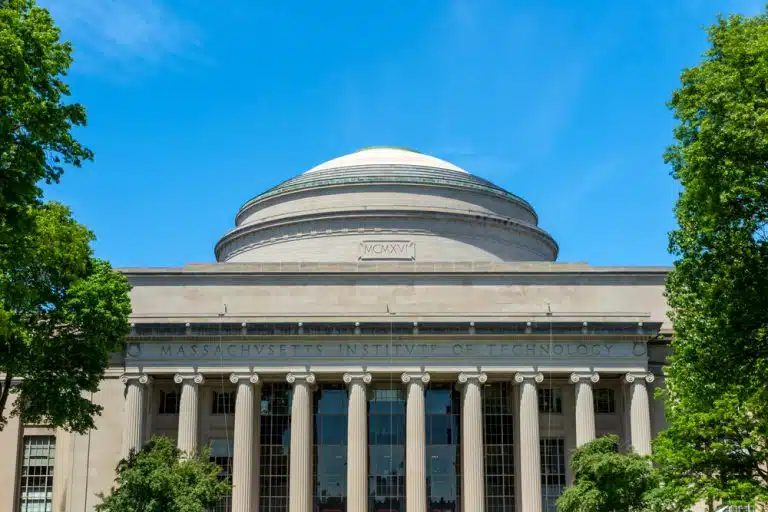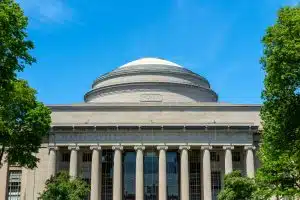 Its founding principle, "Mens et Manus" or "Mind and Hand," reflects the institution's dedication to the practical application of knowledge and a hands-on approach to education.
Over the years, MIT has evolved into a vibrant community of problem solvers, innovators, and leaders, contributing significantly to advancements in various fields. It's known not just for its rigorous academic programs but also for a culture that encourages creativity, collaboration, and the pushing of intellectual boundaries. This ethos is embedded in its educational philosophy, which emphasizes interdisciplinary work, cutting-edge research, and a commitment to addressing real-world challenges.
MIT's influence is evident in its global network of alumni and collaborations, making it a powerhouse of knowledge and innovation that transcends geographical boundaries and cultural differences.
What is MIT's Acceptance Rate?
The Massachusetts Institute of Technology (MIT) is known for its highly selective admissions process, a fact that is reflected in its acceptance rates. Now, what is MIT's acceptance rate? For the Class of 2027, out of the 26,914 applications received for first-year admission, only 1,291 students were offered a place, resulting in an acceptance rate of 4.8%. 
This figure highlights the competitive nature of MIT's admissions, underscoring the institution's standing as one of the most prestigious and sought-after universities in the world. With such a low percentage of admits, it's evident that securing a spot at MIT requires not only exceptional academic achievements but also a distinct profile that resonates with the institute's values and expectations.
MIT Acceptance Rate Trends
Over the last decade, the Massachusetts Institute of Technology (MIT) has experienced a substantial decrease in its acceptance rate, a trend reflective of the growing global interest in top-tier STEM education and the institute's renown in emerging technologies.
| | | |
| --- | --- | --- |
| Year | Total Number of Applications | MIT Acceptance Rate |
| 2013-14 | 18,989 | 8.20% |
| 2014-15 | 18,357 | 7.70% |
| 2015-16 | 18,306 | 8.00% |
| 2016-17 | 19,020 | 7.80% |
| 2017-18 | 20,247 | 7.17% |
| 2018-19 | 21,706 | 6.74% |
| 2019-20 | 21,312 | 6.70% |
| 2020-21 | 20,075 | 7.30% |
| 2021-22 | 33,240 | 4.00% |
| 2022-23 | 33,767 | 3.96% |
| 2023-24 | 26,914 | 4.80% |
From an acceptance rate of 8.20% in the 2013-14 academic year, it has steadily declined to a historic low of 3.96% in 2022-23, coinciding with a consistent rise in the number of applications. The most dramatic shift was observed in the 2021-22 academic year when the MIT acceptance rate dropped to 4.00% as applications skyrocketed to 33,240.
This trend is attributable to a multitude of factors. The increasing emphasis on STEM fields worldwide, MIT's leadership in research and technology, and its strong career prospects for graduates have led to a surge in applications from around the globe.
Furthermore, MIT's adoption of a more holistic admissions process that considers more than just academic achievements has encouraged a broader range of students to apply. This, coupled with easier application processes and comprehensive financial aid policies, has expanded the applicant pool, making admission to this prestigious university increasingly competitive with each passing year.
MIT Admissions Statistics
Understanding the institute's admissions statistics is as crucial as knowing the MIT acceptance rate, especially given its rigorous selection process. MIT is recognized for its exacting admissions standards and consistently draws some of the brightest young minds globally, emphasizing the competitive nature of its acceptance rate.
Here's an overview of the most recent MIT admissions statistics:
General Admissions Data
Applications for the first year: 26,914
Admitted students: 1,291
Overall acceptance rate: 4.8%
Early Action
Applicants: 11,924
Admitted: 685
Deferred to Regular Action: 7,892
Deferred applicants admitted during Regular Action: 146
Regular Action
Applicants: 14,990
Total considered (including deferred): 22,882
Admitted (including deferred): 574
Offered a place on the waitlist: 619
Waitlist Statistics
Offered a place on the waitlist: 619
Admitted from waitlist: 32
MIT Demographics
The MIT demographics for the admitted class showcase the institute's diverse and global student body. This breakdown includes details on the geographical origins, gender, ethnicity, and international representation of students.
Gender Distribution
Men: 49%
Women: 48%
Another gender identity: 4%
Did not disclose gender identity: 2%
Citizenship and Self-Reported Ethnicity
U.S. citizens & permanent residents: 90% (representing 49 states)
International citizens: 10% (from 59 countries)
Ethnicity Breakdown
American Indian/Alaskan Native: 2%
Asian American: 40%
Black/African American: 15%
Hispanic/Latino: 16%
Native Hawaiian/Pacific Islander: 1%
White/Caucasian: 38%
Geographical Distribution
New England: 10%
Mid-Atlantic: 20%
South & Puerto Rico: 19%
Midwest & Plains States: 11%
Southwest & Mountain: 12%
West Coast, Alaska & Hawaii: 16%
Other U.S. Territories: <1%
International: 11%
Types of Schools
Public school: 66%
Independent school: 14%
Religious school: 8%
Foreign school: 10%
Home school: 1%
Other: 0%
Note: Percentages may exceed 100% as some students identify with more than one option.
These statistics provide a glimpse into the diversity and competitiveness of MIT's latest admitted class, highlighting the institute's commitment to attracting a broad spectrum of talents and backgrounds.
SAT/ACT Scores for MIT Admits
The Massachusetts Institute of Technology (MIT) is known for its rigorous admissions as reflected in the low MIT acceptance rate. Moreover, the SAT/ACT scores of admitted students reveal the institution's strict academic standards.
Let's examine the average SAT/ACT scores for MIT admits:
SAT Scores
Math: 780 – 800
Evidence-Based Reading and Writing (ERW): 740 – 780
ACT Scores
Math: 35 – 36
Reading: 34 – 36
English: 34 – 36
Science: 34 – 36
Composite: 34 – 36
These ranges represent the middle 50% of scores, meaning that 25% scored below these ranges and 25% scored above.
While MIT does not mandate the ACT writing section or the SAT's optional essay, the institute places a high value on writing and communication skills. MIT believes that students in all fields should be adept at crafting clear, organized, and persuasive prose, as well as presenting facts, data, and ideas effectively.
In line with this philosophy, all MIT undergraduates are required to meet a comprehensive communication requirement. This requirement integrates instruction and practice in both writing and speaking throughout all four years of the undergraduate program across various disciplines.
The role of standardized tests in MIT's admissions process is significant, yet it's just one component of a holistic review that includes multiple other academic and personal factors. These scores offer a standardized measure of academic preparedness, but MIT's comprehensive review process ensures a multi-dimensional assessment of each applicant.
What MIT Looks For
MIT is renowned for its unique approach to education and research. Prospective students often wonder what it takes to be a part of this prestigious institution.
Here's a breakdown of the key qualities of what MIT looks for in its applicants:
Alignment with MIT's Mission
MIT values individuals who are driven to make a positive impact in the world, regardless of the scale. Whether it's tutoring a child or engaging in policy change, every effort toward improvement counts. MIT seeks those passionate about their pursuits, demonstrating a commitment to making a difference in their own way.
Collaborative and Cooperative Spirit
Teamwork lies at the heart of MIT's ethos. The institute thrives on collaborative efforts, evident in group-based problem-solving and interdisciplinary research projects. If you excel in solitary settings, MIT might challenge your preferences, urging you to embrace cooperation and teamwork.
Initiative
At MIT, opportunities are plentiful, but they require proactive engagement. Students are encouraged to actively seek out and utilize the available resources, from research projects to funding. The institute values those who demonstrate a willingness to take charge of their learning and growth.
Willingness to Take Risks
MIT admires individuals who are not deterred by the prospect of failure. The institute believes in the power of resilience learned through risk-taking. It's about embracing failure as a stepping stone to success, fostering creativity and persistence.
Hands-on Creativity
MIT is a hub of practical innovation where theoretical knowledge meets real-world application. The motto "Mind and Hand" encapsulates the ethos of hands-on experimentation and creative problem-solving. Applicants should not only enjoy thinking but also the process of turning thoughts into actions.
Intensity, Curiosity, and Excitement
The institute values deep, passionate engagement over a breadth of superficial activities. It's about focusing intensely on a few areas that genuinely interest you, demonstrating curiosity and excitement in your pursuits.
Community Character
MIT's community is built on mutual support, inspiration, and ambition. The institute seeks individuals who naturally contribute to this nurturing environment, uplifting and motivating their peers.
Balance
Contrary to popular belief, MIT isn't just about academics and work. The ability to maintain a healthy work-life balance is crucial. The institute looks for signs that applicants understand the importance of downtime and engage in activities purely for enjoyment.
In summary, MIT seeks individuals who are not just academically proficient but also embody qualities like collaboration, initiative, risk-taking, creativity, passion, community spirit, and a sense of balance. These attributes together foster the kind of environment MIT is known for – one that is conducive to innovation, learning, and personal growth.
How Hard Is It to Get Into MIT?
Gaining admission to the Massachusetts Institute of Technology (MIT) is an exceptionally competitive process, reflective of the institute's status as one of the world's premier educational institutions.
So, how hard is it to get into MIT? The MIT acceptance rate is notably low, often much lower than other top-tier universities, underscoring the highly selective nature of its admissions. This selectivity, with acceptance rates and academic standards on par with Ivy League institutions, highlights the challenge faced by prospective students.
The rigorous selection process at MIT, similar to its Ivy League counterparts, emphasizes not only academic excellence but also unique personal qualities and extracurricular achievements.
Consequently, securing a place at MIT is comparable to, and in some aspects even more demanding than, gaining admission to other elite institutions, positioning it as one of the most sought-after yet difficult-to-access universities globally.
MIT Application Requirements
Applying to MIT involves several key components, each crucial to crafting a successful application. Here's a breakdown of what prospective students need to know:
General Components
Application Fee: There's a $75 fee, but waivers are available for those who qualify.
Essays: Applicants must respond to five short answer questions, each ranging between 100-200 words.
Activities: Highlight four significant activities to share with admissions officers.
Academic Records: U.S. applicants should complete the Self-reported Coursework Form, while international applicants are required to submit their school transcript.
Letters of Recommendation
MIT requires two specific letters of recommendation: one from a math or science teacher and the other from a humanities, social science, or language teacher.
Secondary School Report (SSR)
This form, completed by the guidance counselor, should be submitted along with the student's transcript. A School Profile is often attached, providing context about the school's environment and curriculum. Counselors may also include a letter of recommendation, though this is optional.
Standardized Test Scores
Applicants must submit scores from either the SAT or the ACT. Note that the ACT writing section and the SAT optional essay are not required. MIT also recommends English proficiency exams for non-native English speakers.
February Updates and Notes Form
This is a mandatory form for all Early Action admittees or deferrals, and Regular Action applicants. Available on the MIT application portal from mid-January, it should be completed promptly with official midyear grades.
Supplemental Materials
MIT's admissions process is primarily online-based. However, for those involved in research, performing arts, visual arts, or hands-on projects, submitting a creative portfolio through SlideRoom is an option.
Understanding the MIT application requirements is essential for any student aspiring to join the MIT community. Each element of the application is a building block toward presenting a comprehensive and compelling profile to the admissions committee.
MIT Application Deadlines
Applying to the Massachusetts Institute of Technology (MIT) requires a keen understanding of its application cycles: Early Action and Regular Action. These cycles are designed to cater to different types of applicants based on their readiness and preference. 
The Early Action cycle is an excellent choice for students who have identified MIT as their top choice and are prepared to submit their applications by the beginning of November. This non-binding option allows students to receive their admission decision earlier while maintaining the freedom to explore other options.
On the other hand, the Regular Action cycle offers a later deadline, giving applicants additional time to strengthen their application and consider their college choices.
Early Action Candidates 
Application deadline – November 1
SAT/ACT test – November testing date
February Updates & Notes Form submission deadline – Mid-February (2024)
Financial aid – November 30
Regular Action Candidates 
Application deadline – January 4, 2024
SAT/ACT test – December testing date
February Updates & Notes Form submission deadline – Mid-February (2024)
Financial aid –February 15, 2024
Both application cycles at MIT are meticulously structured to allow prospective students to showcase their best selves through a comprehensive and timely application process.
Choosing between Early Action and Regular Action depends on the individual's preparedness and strategic college planning. Understanding the MIT application deadlines is essential for any student aspiring to join its vibrant and innovative community.
MIT Tuition for 2023-2024
Navigating the financial aspects of a college education is a crucial step for prospective students and their families. Understanding the tuition fees and other expenses is essential for planning and budgeting.
MIT, known for its prestigious standing and exceptional educational offerings, provides a detailed breakdown of tuition costs, which helps students and their guardians prepare financially for this significant investment in education.
Here is an overview of the MIT tuition for 2023-2024:
Tuition – $59,750
Student life fee – $406
Housing – $12,380
Food – $7,010
Books, course materials, supplies & equipment – $880
Personal expenses – $2,304
Total – $82,730
For first-year students at MIT, on-campus living is mandatory, offering a range of residence halls and living groups with varying costs. To simplify financial planning, MIT bases its financial aid calculations on the cost of the most expensive double room, which is approximately $12,380 per year.
Students initially receive a bill in July for $6,190, covering one semester in this room type. However, this charge is adjusted in September to reflect the student's actual housing costs, while the financial aid allowance remains constant, irrespective of the final housing expense.
When it comes to dining, MIT provides various meal plan options, including the flexibility to cook for oneself. For the purpose of financial aid calculations, a standard budget of $7,010 per year is set, representing the cost of the most expensive meal plan. This amount is fixed and does not alter regardless of the actual meal plan chosen by the student.
It's important to note that these estimated costs of attendance do not encompass travel expenses, which are calculated based on the student's personal address. This approach ensures a comprehensive and realistic financial planning process for students as they embark on their academic journey at MIT.
Financial Aid at MIT
For the academic year 2023-2024, MIT is increasing its financial aid budget to $164.1 million. This boost is to help with the rising costs of tuition, housing, dining, and other expenses. On average, students who get financial aid from MIT can expect a scholarship of about $61,247.
This year, MIT has made it easier for more families to afford tuition. Now, families making less than $140,000 per year, with standard savings and property, won't have to pay for tuition. This is a big jump from the previous limit of $90,000.
Around 58% of MIT students get this need-based financial aid, and 19% get federal Pell Grants, which are for students from families earning less than $60,000 a year. MIT is known for its policy of accepting students regardless of their financial situation and making sure they get the financial help they need.
MIT Scholarships
The MIT Scholarship is the most common financial aid. It's a grant, so students don't have to pay it back. These scholarships are given based on how much financial help a student needs. They are funded by MIT's own funds, donations from alumni, and other sources.
More than half of MIT undergraduates receive this scholarship. In the 2022-2023 academic year, the average scholarship was $63,729. Students who apply for financial aid and complete the CSS Profile are automatically considered for this scholarship.
Furthermore, MIT offers a special $2,000 grant for first-year students to help with initial college expenses, like dorm supplies or winter clothes. This grant is split between the fall and spring semesters and is included in the student's financial aid package.
External Scholarships and Grants
MIT also advises students to look for private scholarships. These scholarships are counted as extra money that can lower or cover the student's own contribution to their education costs. 
When MIT works out a student's financial aid, it considers all the money the family has, including these private scholarships. These private scholarships first go towards the student's own contribution to their education costs. If the scholarship is more than $5,400 (the typical student contribution), it then reduces the MIT scholarship amount. But, these scholarships can't replace what parents are expected to contribute.
In summary, MIT's scholarship approach for the upcoming academic year is part of their ongoing effort to make high-quality education affordable for more students, ensuring that finances don't stop talented individuals from studying at this top-tier institution.
Best Majors at MIT
Massachusetts Institute of Technology (MIT), renowned for its cutting-edge research and innovation, offers various majors that stand out on the global stage.
Among these, Engineering disciplines consistently rank at the top, with specialties in Electrical Engineering and Computer Science (EECS) being particularly notable for their rigorous curriculum and vast research opportunities. This major seamlessly integrates electrical engineering and computer science, preparing students for careers in areas like artificial intelligence, robotics, and telecommunications.
Another standout is Mechanical Engineering, a versatile field where students delve into the principles of design, analysis, and manufacturing of mechanical systems, often leading to advancements in areas like renewable energy and aerospace technology.
The Biology major at MIT is also highly esteemed, providing a deep dive into molecular biology, genetics, and biotechnology, fields that are fundamental to medical and scientific breakthroughs.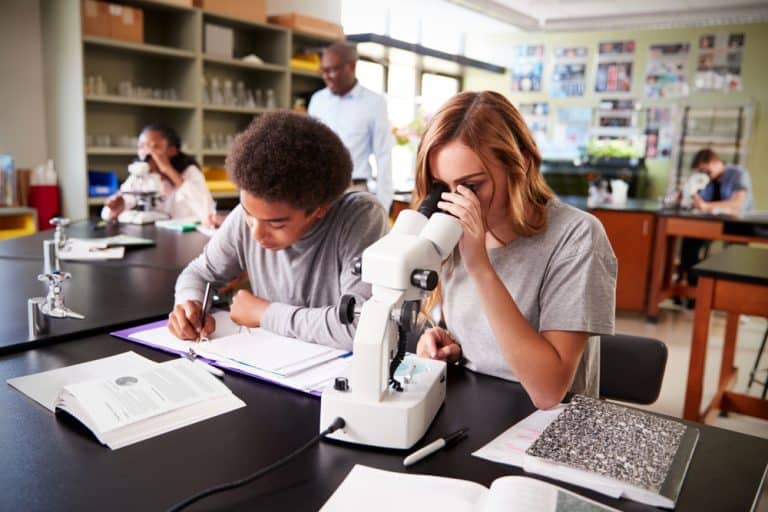 Mathematics, a cornerstone of MIT's academic offerings, draws students interested in theoretical and applied mathematics, paving the way for careers in academia, finance, and data science.
Lastly, the Physics major offers a profound understanding of the fundamental laws of nature, equipping graduates for careers in research, education, and technology development.
MIT's focus on interdisciplinary studies further enhances the value of these majors, encouraging students to blend their primary field of study with other areas of interest, leading to a uniquely comprehensive and versatile educational experience.
Student Life at MIT
Now that we have delved into the MIT acceptance rate and admissions process, it's important to examine another crucial component: student life at the Institute.
Student life at MIT is a vibrant and integral part of the educational experience, distinguished by an environment that fosters innovation, collaboration, and diversity.
Nestled in the heart of Cambridge, Massachusetts, MIT's campus life buzzes with a multitude of cultural, social, and extracurricular activities. Students here are not only engaged in rigorous academic pursuits but also have access to a wealth of clubs, organizations, and events that cater to a wide range of interests and passions.
Academics at MIT
At the core of an MIT education is the union of specialized discipline mastery with a deep-rooted commitment to social values and objectives.
Beyond just mastering a specific field, MIT encourages undergraduates to immerse themselves in a wide spectrum of learning opportunities available across the institution. This approach is geared towards molding students into inventive, intellectual leaders and adept problem solvers, instilling in them a lifelong zeal for learning.
Academic Highlights
Diverse Academic Choices: MIT offers a staggering array of academic options with around 60 majors and 58 minors, leading to over 3,480 possible combinations. This variety ensures that students can tailor their educational journey according to their interests and career aspirations.
World-Class Educators: MIT's commitment to outstanding undergraduate education is reflected in its faculty, composed of world-renowned scholars and researchers. The teaching staff includes 11 Nobel Laureates, 24 MacArthur Fellows, and a Pulitzer Prize winner, showcasing the level of expertise and excellence students can expect.
Low Student-to-Faculty Ratio: The undergraduate programs boast an impressive student-to-faculty ratio of 3:1, facilitating personalized attention and mentorship from faculty members.
Interdisciplinary Structure: Structured into five schools and one college — Engineering, Science, Management, Architecture and Planning, Humanities, Arts, and Social Sciences, and Computing — MIT's educational approach is inherently interdisciplinary. Students apply to MIT as a whole and select their major at the end of the first year, encouraging a broad-based foundational year.
Undergraduate Research Opportunities: The Undergraduate Research Opportunity Program (UROP) is a highlight, offering students a chance to engage in groundbreaking research. Remarkably, over 90% of students participate in this program.
Independent Activities Period: The four-week Independent Activities Period (IAP) in January allows students to explore educational interests and goals outside the structured curriculum.
Cross-Registration Opportunities: Students have the unique opportunity to cross-register and take credit courses at Harvard University, Wellesley College, and Massachusetts College of Art and Design (MassArt).
Focused First-Year Support: The Office of the First Year (OFY) provides extensive support for academic planning and advising, specifically catering to first-year students through various programs, including the First Generation Program.
Pre-Medical Guidance: For students with aspirations in medicine, MIT offers specialized programs to assist with medical school preparation and applications.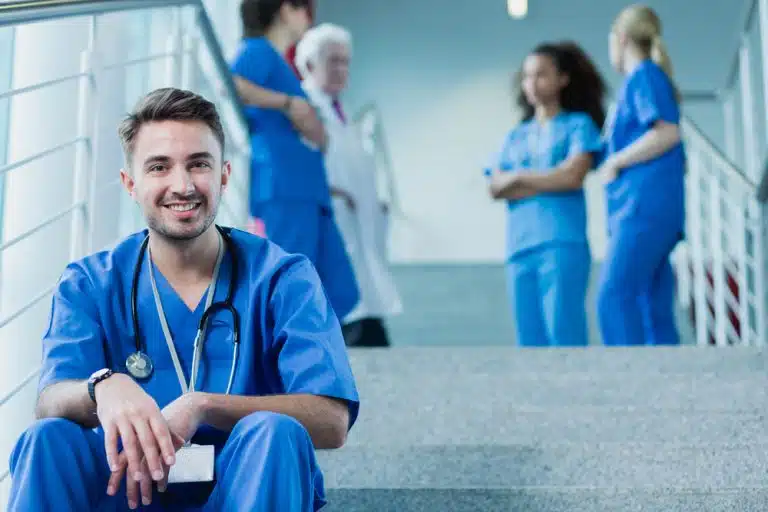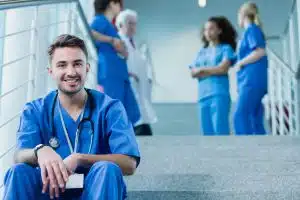 MIT's undergraduate curriculum is more than just a path to a degree; it's a journey of intellectual discovery, creativity, and social responsibility guided by some of the world's most brilliant minds. This holistic approach ensures that MIT graduates are not only experts in their chosen fields but also well-rounded individuals ready to make meaningful contributions to the world.
Extracurriculars at MIT
At MIT, education extends beyond the classroom and into a vibrant world of extracurricular activities. With over 450 official student groups, the campus buzzes with a diverse array of clubs and organizations, ensuring that every student finds their niche or even creates a new one.
A Spectrum of Student Groups
Diverse Interests Catered: From cultural associations, musical ensembles, and theater groups to religious and activism organizations, MIT's student groups cater to a broad spectrum of interests. These include a student-run newspaper, a debate team, and even a local FM radio station (WMBR).
Special Interest Clubs: Unique clubs such as the Outing Club, Solar Electric Vehicle Team, and the MIT Society for Women Engineers offer specialized experiences. The Student Art Association, Model UN, and groups dedicated to dance, chess, ham radio, and strategic games are just a few examples.
Service and Cultural Engagement
Community Service: Many students participate in service work. Groups like Amphibious Achievement and the Educational Studies Program engage in social service, providing mentorship and tutoring to local high school and middle school students.
Cultural and Identity Groups: Over 30 cultural and identity groups, including the Black Students' Union, Latino Cultural Center, and Asian American Association, enrich campus life. These groups host discussions, social events, and awareness programs, fostering a diverse and inclusive community.
Unconventional and Fun Clubs
Unique and Unusual Clubs: MIT hosts some unconventional clubs, such as the Laboratory for Chocolate Science, which explores the science and culture of chocolate, and the Science Fiction Society, boasting a vast collection of science fiction and fantasy books.
Wellness and Outdoor Activities: The Puppy Lab focuses on community mental health through animal interaction, while the Spinning Arts Club offers a creative outlet with LED and fire spinning. The Outing Club promotes outdoor adventures, managing cabins in picturesque New Hampshire locations.
Student organizations at MIT aren't just about hobbies and interests; they're a platform for developing leadership skills, building life-long connections, and enhancing personal and professional growth. These groups offer a balanced and enriching experience, complementing the rigorous academic environment with opportunities for social interaction, community service, and personal development.
The extracurricular landscape is as dynamic and diverse as MIT's academic offerings, ensuring students have a well-rounded and fulfilling college experience.
MIT Notable Alumni
Massachusetts Institute of Technology (MIT) has a long history of producing alumni who have significantly contributed to various fields, reflecting the institute's commitment to excellence and innovation. The list of notable MIT alumni is extensive and diverse, encompassing leaders in science, technology, business, and public service. 
Here are some prominent examples:
Kofi Annan (M.S. 1972): The late Ghanaian diplomat served as the seventh Secretary-General of the United Nations from 1997 to 2006. Annan was a co-recipient of the 2001 Nobel Peace Prize for his work in revitalizing the U.N. and giving priority to human rights.
Buzz Aldrin (Sc.D. 1963): A former astronaut and the second person to walk on the Moon during the Apollo 11 mission. Aldrin's contributions to space exploration are monumental, and his doctoral thesis on space rendezvous has been a foundational text in astronautics.
Benjamin Netanyahu (S.B. 1975, S.M. 1976): A prominent political figure, Netanyahu has served multiple terms as the Prime Minister of Israel. His tenure is noted for addressing various economic and security-related issues in Israel.
Ilene S. Gordon (S.B. 1975, S.M. 1976): A business leader, Gordon served as the Chairman, President, and CEO of Ingredion, a Fortune 500 company. She is recognized for her leadership in transforming the company into a leading global ingredient solutions provider.
Salman Khan (S.B. 1998, M.Eng. 1998): Founder of the Khan Academy, a free online education platform and nonprofit organization, Khan has been instrumental in providing quality education resources accessible worldwide.
Sheila Widnall (S.B. 1960, S.M. 1961, Sc.D. 1964): A pioneering aerospace researcher and the first woman to lead a branch of the U.S. military as Secretary of the Air Force. Her work has significantly contributed to aircraft and spacecraft design.
Amar Bose (S.B. 1951, S.M. 1952, Ph.D. 1956): The late founder of Bose Corporation, renowned for its high-quality audio systems and innovations in sound technology.
Neri Oxman (Ph.D. 2010): An architect and designer known for combining design with biology, computing, and materials engineering. Her work in material ecology blends art, science, and environmentalism.
This illustrious list of alumni showcases MIT's role in cultivating leaders and innovators who continue to shape and redefine the world in various domains. The achievements of these individuals stand as a testament to MIT's rigorous academic environment and its emphasis on practical problem-solving and global impact.
The MIT acceptance rate reflects its prestigious status and the exceptional quality of its students. The institute offers a robust blend of rigorous academics and a dynamic student life, encouraging a balanced and enriching college experience.
MIT's thorough admissions process looks for individuals who are not only academically gifted but also passionate about making a difference. The notable achievements of its alumni in various fields stand as a testament to the transformative impact of an MIT education.
AdmissionSight specializes in guiding students on how to get into institutions like MIT. With a deep understanding of what top universities seek in candidates, our experienced consultants offer personalized strategies, from strengthening academic profiles to crafting standout essays.
AdmissionSight's track record of success demonstrates our commitment to turning your dream of attending a world-class institution into a reality.