MIT Academic Calendar
Does MIT Use Semesters or Quarters?
First query students might ask "Does MIT use semesters or quarters?" The MIT academic calendar is structured as 4-1-4, with the spring semester from early February to late May, a 4-week "Independent Activities Period" in January, and the fall semester starting after Labor Day up to mid-December. Check out a more detailed MIT academic calendar on their website.
MIT Academic Year 2022–2023
Fall Term
There are 65 instructional days in the fall term, from Wednesday, September 7 to Wednesday, December 14:
13 Mondays
13 Tuesdays
15 Wednesdays
13 Thursdays
11 Fridays
Spring Term
There are 65 instructional days in the spring term, from Monday, February 6 through Tuesday, May 16:
13 Mondays
13 Tuesdays
13 Wednesdays
13 Thursdays
13 Fridays
Summer Session
Including the exam period, the summer session is from Monday, June 12, to Tuesday, August 22.
Independent Activities Period
The Independent Activities period will begin on January 9, 2023, and will be concluded on January 30, 2023, with the Spring Term Registration Week.
What is a 4-1-4 Academic Calendar?
The length of each term is simply the academic period. This is different from college to college in a lot of ways.
The semester is one of the most often used words. With a semester system, classes typically last 15 weeks and are divided into fall and spring semesters. Typically, students take four classes per semester. Two semesters will elapse during a year-long course.
The quarter system, in which students take three terms of ten weeks each, provides an additional choice. Three quarters will make up a year-long course. You have less time between midterms and finals than under the semester system, but each quarter occurs three times a year rather than twice. Depending on how intense each session is, there may be a different number of classes.
Now, what is a 4-1-4 academic calendar? The 4-1-4 method is another popular choice, especially at smaller liberal arts universities. With two lengthier periods that last around four months each, this operates similarly to the semester system. Once more, you would normally enroll in four classes per term.
There is a one-month term in between those two, usually in January, during which you enroll in just one class. These are frequently the classes that the lecturer wishes to give on uncommon subjects. Many of the institutions that use this kind of approach also permit students to take self-directed classes or complete internships during the one-month January term. The MIT academic calendar is under the 4-1-4 system.
Still, there are more choices available. A few colleges use a system known as the trimester, where students are divided into three sessions of ten weeks each. Although this may be a quarter system, each 10-week term covers the equivalent of half of a full academic year. This indicates that you will have finished a year-long course after two trimesters. Students often only enroll in three classes every term due to the rapid nature of this type of institution.
Even though you will only need to take three classes, you won't have much free time because each class in this system covers a lot of content, so you will have to work hard to keep up. Plus, instead of the eight courses that are generally taken in a quarter or semester schedule, you will enroll in at least nine every year.
To sum up, the block approach is used in a few colleges. A block method involves taking one course at a time for roughly three and a half weeks. However, because you only enroll in one class at a time, you devote all of your attention to it for the full three weeks. You end up enrolling in eight classes every year because these universities typically have eight blocks per year.
What is the Independent Activities Period at MIT?
You might be curious "What is the Independent Activities Period at MIT?" During the four-week Independent Activities Period (IAP), professors and students are released from the demands of regularly scheduled sessions to engage in flexible teaching and learning as well as independent study and research. The "1" month in the 4-1-4 MIT academic calendar, IAP is a component of the Institute's academic program.
By enrolling in specially created courses, setting up one-on-one projects with professors, or planning and taking part in IAP activities, students are encouraged to explore the educational resources of the Institute. Additionally, they are free to pursue their interests on or off campus autonomously.
Departmental programs may mandate that students finish a subject (with a maximum of 12 units) in one IAP.
Activities
Each year, more than 600 programs on a variety of academic and extracurricular topics are given. Additionally, "special subjects" are offered by the majority of departments, for which students can arrange credit for independent work.
Each fall, a lot of IAP activities—both credit and noncredit—are planned. Beginning in early November, noncredit events are promoted on the IAP website. Starting in early December, information on credit activities will be available on the Subject Listing and Schedule website.
Organizing Activities
Members of the MIT community, including faculty, students, and workers, may plan or attend non-academic events. To assist cover costs, organizers may contact MIT departments and organizations.
IAP activity planning is enjoyable for students to undertake. Many people get the chance to create and teach a program from scratch for the first time. As a result, individuals develop leadership and organizational abilities that are vital to their jobs.
Housing, Meals, and Fees
Regular students who paid their full tuition for the fall or spring term are not required to pay the Institute any additional tuition or housing costs during IAP. Students who have not been charged full tuition in either the fall or spring term of the MIT academic calendar are susceptible to extra tuition costs and should consult the Registrar's Office, Room 5-117, 617-258-6409. Throughout the whole academic year, including IAP, MIT Dining offers food service alternatives through retail, home dining, and catering services.
Academic Credit and Grades
Students should adhere to the registration instructions posted on the MIT IAP website. Students can opt to receive credit for independent work done under professor supervision in addition to traditional subjects. During IAP, no student may accrue more than 12 units of credit. First-year undergraduate students' credit limits for the fall or spring terms do not include credits they earn during IAP.
All subjects that are worth credit are graded following the standards established for that subject number. Only subjects that have been approved for P/D/F grading can receive this grade. The number of units awarded must also match what is mentioned for that subject. However, instructors occasionally provide brand-new courses under unique topic codes that have been assigned credit units.
By the deadline specified in the MIT academic calendar, teachers must submit marks to the Registrar's Office for students to obtain credit for work completed in IAP. The student must apply for credit if a grade is obtained after the Add Date of the next term and they did not register for the topic during IAP. If the grade is received after the conclusion of the following spring term, IAP credit will not be granted. Soon after the beginning of the spring term, students can access WebSIS to view their IAP grades.
How Many Classes Can You Take in a Semester at MIT?
How many classes can you take in a semester at MIT? A credit cap is imposed on first-year students under faculty policy. The limit is intended to assist you in adjusting to the demands of MIT while also teaching you how to lead a balanced life with more freedom than you may be accustomed to. Your first year's credit limits are as follows for each term:
The fall term is equal to 54 units (plus 6 units of discovery-focused coursework and any applicable exceptions*)
For the Independent Activities Period (IAP, all students are limited to 12 units only.
Spring term is 60 units (plus the additional 6 units of discovery-focused courses and any applicable exceptions*).
Note: Take no more than 54 units in your first semester (plus 6 units in areas that are discovery-focused and related exceptions*).
This equates to four full subjects (48 units), six supplementary units, and six discovery-focused units that you may or may not use. Most MIT courses are worth 12 units of credit.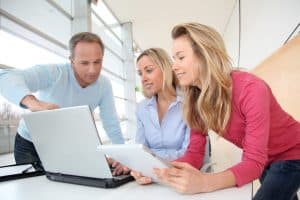 You have greater freedom to explore thanks to this increase in your credit limit. Although some students might benefit from taking 60 normal units, you should be aware that for most students, a typical load is typically between 48 and 54 units.
MIT requirements and the MIT academic calendar are set up so that you can successfully complete your degree in 4 years without taking more than 54 units per semester (or 48, in many situations).
Why is MIT famous?
MIT is a prominent institution in the US, but why is MIT so famous? Massachusetts Institute of Technology (MIT) is well-known for turning out some of the world's top scientists and engineers. The university, which is renowned across the world for its laboratory instruction, concentrates on programs in applied science and engineering.
Many of the students at MIT are creative and have a numismatic obsession. The university will seem like home if you are as wacky and fun as they are.
For the seventh year in a row, MIT University is ranked first overall and first in 12 out of 48 fields according to the World University Ranking. Times Higher Education named MIT as one of the "six super brands" of the globe in its rankings of global reputation. Berkeley, Cambridge, Harvard, Oxford, and Stanford are further universities on this list. MIT has an extremely low acceptance rate of just 3.96% (Class of 2026) and a staggering 95.58% graduation rate. Students are chosen based on their exceptional academic performance, creativity, and curiosity.
Academics
Men's et manus, or "thought and hand," is MIT's well-known motto. It stands for the fusion of theoretical knowledge and real-world application. The university serves as an innovation workshop. The courses at the MIT campus are very quantitative, as one would expect from an engineering school.
Notable MIT graduates have achieved success in a variety of professions, including business, the arts, architecture, humanities, and social sciences. MIT has produced several notable alumni, including Buzz Aldrin, Ilene S. Gordon, and Kofi Annan.
Social Life
MIT is adamant that brilliance and good ideas can come from everywhere. With students from more than 120 different nations, the college boasts a diverse community in both social and cultural terms.
There are over 480 student organizations at the Massachusetts Institute of Technology that provide as a platform for all active students. Sports fans may attend a Red Sox game at Fenway Park, or they could just take in the wide range of performing arts, art galleries, and retail outlets that Cambridge has to offer.
Technological Progress
The heart of MIT is its research. Over the years, the Massachusetts Institute of Technology has been a pioneer in technological advances. They are in a highly intellectually demanding setting that encourages multidisciplinary work. About 89 Nobel laureates attended MIT, making it their alma mater. It has a solid group of faculty members and researchers who are knowledgeable and skilled. A vibrantly varied group of scholars who share a passion for learning makes up MIT's renowned alumni.
What is It Like Being at MIT?
What is it like being at MIT? A top-tier STEM school like MIT is the goal of many kids who are passionate about science and math. The university is renowned for its distinguished faculty, extensive alumni network, and many possibilities for undergraduate and graduate students to participate in research.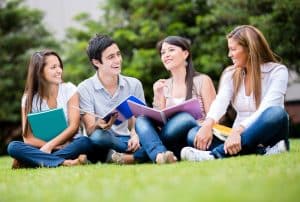 Most prospective applicants are familiar with the academic programs offered by the institution, but much fewer are aware of what life is like as an MIT student.
Most people on campus will concur that student life is one of the best parts of their MIT experience because MIT is dedicated to creating a community of students who are motivated, engaged, and collaborative.
The following features distinguish the MIT student experience from others:
Student Clubs and Activities
On the campus of MIT, there is no shortage of possibilities for extracurricular activity. The university offers a wide variety of clubs, such as the Science Fiction Society, the Laboratory for Chocolate Science, and the Puppy Lab, which uses the stress-relieving benefits of animal interaction that have been scientifically proven to promote community mental health and wellness.
Students can engage in an intramural sports league or one of the 33 varsity sports teams at MIT in addition to clubs. Students can try out for the symphony orchestra as well as a range of other art programs.
MIT academic calendar also operates in a 4-1-4 system. During 1 month of IAP, departments offer a huge selection of credit-bearing courses. Additionally, any MIT student may suggest a non-credit intellectual or extracurricular activity. Some students use their free time to travel, work, or sleep. Basically, it's up to you what you do during January.
Campus Life
The majority of students will concur that the MIT campus is welcoming and pleasant. Everyone is invited to get involved in things that interest them or even form their own group. MIT has some annual customs that are renowned for bringing students together, such as the MIT Mystery Hunt puzzle-solving contest and the annual Pi Day party.
Inclusion and Diversity
Every year, MIT makes a commitment to bringing a wide range of student perspectives to campus. The institution's admissions staff evaluate each application holistically, taking into account a variety of elements, such as the student's racial, ethnic, social, economic, and educational environment, that have formed their experience.
Every year, MIT admits several overseas students in addition to students from all throughout the United States, including 136 for the Class of 2026.
Dining and Housing
A hallmark of MIT student life is the variety of housing and food options. The residence halls are an integral element of the MIT experience, serving as a support system as well as an entertainment hub. Disabled students are supported through a variety of accommodations, and each residence hall has faculty members who can provide further advice to students as they adjust to college life.
At MIT, dining is about flexibility and choice, which is why the university offers five dining halls, roughly 20 retail cafes, and meal plans that let students take advantage of everything.
Health and Well-being
MIT has a wealth of tools at its disposal to keep students in top physical, mental, and emotional condition. For students wishing to release some endorphins, there are fitness and exercise sessions, lectures on stress management and mindfulness, and language conversation exchanges where they may practice speaking a foreign language with a native speaker.
Student Satisfaction and Quality of Life
The MIT Student Quality of Life Survey is the best source of evidence that students are content with their time spent on the MIT campus. The most recent findings showed that 91% of students said they were somewhat or extremely satisfied with their time at MIT. In addition to an outstanding graduation rate, MIT also has one of the greatest freshman retention rates.
The MIT academic calendar might have piqued your interest as only 88 colleges, all private except for four public universities, use the 4-1-4 schedule. If you want to get into a highly-selective school like MIT and experience the 4-1-4 system, AdmissionSight is available to help. Set up an appointment to discuss with AdmissionSight experts how to start your application.