How To Get Into MIT
"I'm an MIT alum and the best advice I got about getting into MIT was that MIT is looking for geeks who can convince MIT they're not geeks. First, you need to understand that at MIT words like geek and nerd are not derogatory terms, they are often used simply to describe those with passion for a particular subject. Passion is important, I tell many parents thinking about MIT for their kids that MIT is not a place to discover yourself. That doesn't mean you need to decide exactly what you want to do for the rest of your life the day you enter MIT, but you have to have the drive, you have to be trying to achieve something to succeed at MIT.
You might find that your drive leads you in a totally different direction than you started, but the journey is always driven by passion. (BTW: If by the time you're applying to colleges you haven't found that thing you can be passionate about, don't worry; you're not alone. Lots of people take a little longer to get there than 16 or 17 years. But if that is the case, I'd advise against MIT – or any other top-tier school – even if you've got rock star grades and everything else to get in. Go find a nice private college with a good student-teacher ratio.
After you've discovered your passion, go to MIT for graduate school.) MIT is also looking for leaders and every great leader I know is in some way a geek. They've got that passion for something and can totally blow you away with their command of the subject, but they also have great interpersonal, communication, and motivational skills.
Also, they are interdisciplinary, they understand just enough about a lot of different areas to value people around them who are experts in those other areas they know they need to achieve the goal they've set out. You don't have to be the editor of the yearbook or the captain of the team to show leadership (although it certainly helps), but don't just "participate" in everything. Leaders are leaders before they are given the title and responsibility. I mentioned "interdisciplinary" before, that's another way of saying well-rounded.
Do lots of different things, don't just focus on getting the best grades and being the class president. Do sports, do politics (so you can't vote, you've still got an opinion; express it), do acting, music, whatever try it everything you have the time and opportunity for. Work hard, play hard is pretty much a mantra at MIT, but you might be surprised at what counts as play. Oh yeah, and rock school. You still need the grades and the test scores. (Although don't fret them too much, lots of people with perfect test scores and straight A's don't get accepted into MIT in favor of people with good, but not perfect grades).
When you get to MIT, you're gonna need to be ready to study hard and learn some fascinating but challenging things. You need that foundation from high school. Essay and interview are very important parts of the MIT application. If you did everything above you should be in good shape to write a good and thoughtful essay.
It doesn't matter what you write or talk about so much as it is thoughtful and well communicated (take it from the guy who actually wrote an essay about why cold water faucets are always on the right on his MIT application). And finally when you get to MIT (or wherever you go) make sure you make the most of it. Interact with the faculty, get involved in research, interact with your fellow students (they are a pretty impressive lot), but don't just go to class. I always say 60% of what I learned at MIT was outside the classroom."
Jerry Larivee, a former student at Massachusetts Institute of Technology
Now that you have a deeper understanding of the MIT admissions process, the level of competition, and the type of students that get into the university, you can feel a bit more confident in what you're stacking up against.
Next, let's take a look at some specific factors that can help increase your chance of getting accepted. It's important to keep in mind that MIT's acceptance rate isn't necessarily reflective of your odds of receiving that coveted acceptance letter. Depending on the strength of your application, your chances might be even higher. Here are some tips for gaining the attention of MIT admissions officers.
1. Earn excellent grades and test scores.
You've heard it time and time again: you'll need good grades in order to get accepted into the college of your dreams. It might not be fun to hear, but it's true! MIT is known for its academic rigor, challenging curriculum, and tough classes. Admissions officers are only going to pick applicants they feel have the ability to perform well at the university. What do they base this decision upon? While there are other factors taken into account, your high school GPA and your performance on standardized tests carry the most weight when determining whether or not you're prepared to handle college-level courses at MIT.
To keep your GPA at a respectable level, studying regularly, turning in homework on time, and paying attention in class are obviously important. However, we also advise students to take Advanced Placement (AP) and honors courses as they can help improve their overall GPA. These college-prep courses also look great on your application! When it comes to standardized testing, its' recommendable to take the ACT or SAT – whichever suits you the best – at least two or three times. With more opportunities, you can optimize your score. However, too many changes will reflect poorly on your application.
2. Take part in academic competitions.
Academic competitions are an excellent way to show MIT admissions officers that you're confident in your abilities, always looking to improve yourself, and have the drive to pursue your academic interests. It's no secret why many students avoid these challenges, especially when it involves performing in front of other people. However, if you're able to set aside your nerves and anxiety, these competitions are a fantastic opportunity to ensure your application stands out.
You'll immediately gain a competitive edge over other applicants who didn't take part in such events. It's ideal to participate in a competition that relates to your field of interest. For instance, if you're applying for a math or science degree at MIT, you could compete in the USA Math Olympiad or the Science Olympiad. If you're pursuing a degree in the humanities, there are plenty of similar events such as speech competitions or national debates. While you should, of course, strive for the number one spot, placing anywhere in these competitions will still help increase your chances of getting into MIT.
3. Participate in extracurricular activities.
The vast majority of students underestimate the weight that admissions officers place on non-academic factors. Many simply assume that extracurriculars such as clubs, sports, and other activities outside the classroom carry nearly zero importance when compared to academics.
While it's true that MIT will look at academic performance first and foremost, it's vital that applicants don't underestimate the importance of extracurricular activities. After all, MIT takes a holistic approach to its admissions process, meaning its admissions committee looks at a wide range of factors spanning from your grade in math class to your success in D & D club. While you might be tempted to sign up for all of the clubs and teams available at your high school, this seemingly smart strategy can backfire.
Admissions officers at MIT are going to hold quality over quantity when considering your extracurricular performance. We recommend students to test out a variety of different clubs until finding one or two that stand out. Pursuing these passionately throughout high school while developing a unique set of skills will stand out significantly more to MIT than spreading out your time and energy between multiple different activities. While not required, finding an activity that lines up with your field of study is a plus.
4. Join a reputable summer program.
When summertime rolls around, you're most likely looking forward to forgetting about the responsibilities and stresses of school for a solid few months. However, if you're really dedicated to the idea of getting into MIT, your efforts don't have to stop when the school year ends. Summer programs are a fantastic way to give your application an edge over the competition.
These programs typically last a few weeks in length and have students explore a certain field in greater depth, usually in the setting of a real-world application. Participating in these programs shows admissions officers that you're proactive about pursuing your interests, dedicated to furthering your skills, and highly knowledgeable about a certain field.
Although it's not going to hurt your application to join a summer program in a subject unrelated to your area of study we recommend finding something that aligns with your desired degree. It's advisable to sign up for these summer programs when you're a sophomore or junior so you complete it in time to include on your college application. If you're not sure where to begin, feel free to check out AdmissionSight's list of prestigious summer programs.
5. Get fantastic letters of recommendation.
Admissions officers at MIT want to get to know applicants on a personal level. Unfortunately, they don't have the time or personnel to speak with the tens of thousands of applicants individually. As a result, MIT requires all applicants to send in two letters of recommendation in order to get a better understanding of what the individual behind each application is like.
After all, who's a better judge of your character, behavior, and personality than teachers who have worked with you on a daily basis? MIT does it a little differently than other colleges by specifying that one recommendation letter must come from a science or math teacher while the other one comes from a humanities teacher.
As an interdisciplinary school, MIT wants to see how applicants perform in both settings. It's critical to be careful when choosing which teachers you ask to write these recommendations. Ideally, it's a teacher with whom you've bonded on a personal level and developed a special relationship. Also, be sure to request these letters as early as possible to give the writers sufficient time. After all, these letters of recommendation will ultimately be a reflection upon you.
6. Write amazing essays.
MIT requires all applicants to write responses to a series of short-answer essay prompts. This portion of the essay is specifically designed to give students an opportunity to reveal more about themselves than is possible on other parts of the application. When reading your responses, admissions officers will be looking for what makes you unique. It's important to keep this in mind when writing your responses.
While you might be tempted to remain as formal as possible, this will come across as dry, unoriginal, and maybe even forced. Without being too informal, you still want to add your own unique style to these essay responses while still sticking to the prompt. Transparency and openness are two other vital components to a great MIT essay response. Again, admissions officers are viewing this as an opportunity to get to know you, your personality, your interests, and your background a little more in-depth.
You'll also notice by the open-ended nature of the prompts that admissions officers are giving you some room to be creative and inventive. Whether you're not confident in your writing or you've never had an issue penning a stellar essay, it's still smart to work with an admissions consultant who can offer professional essay editing services. This ensures your essay responses are enough to help catch the attention of the admissions staff at MIT and set your application apart from the crowd.
Improve your chances of getting into MIT
If you're not sure how to get into MIT, you're not alone! Every year, tens of thousands of students start applying to this prestigious university without much knowledge of the admissions process. AdmissionSight was founded to provide applicants with the guidance, support, and help they need to drastically increase their chances of getting into their dream schools.
With over a decade of experience working with students just like you, we've perfected our services to ensure we're providing the highest quality available. In fact, over 75% of our students end up getting accepted into an Ivy League school or Top 10 University. Need a hand choosing the right high school schedule? We can help! What about summer programs?
We've got you covered there too! We even offer pre-high school planning for parents who want to get a head start in preparing their kids for the Ivy League or other top-tier schools. All of our services are specifically designed to improve a student's application in the light of the school's requirements in order to greatly improve their odds of getting accepted. If you want to learn more about what we offer and how you can benefit from it, feel free to contact us today. We can set up a free consultation to answer all of your questions.
How to get into MIT?
Students and parents ask us all the time how to get into MIT. MIT seeks students who not only excel at math and science, but also demonstrate creativity and collaboration for the purest pursuit of knowledge. Many times this many mean conducting research with PhD level professors and postdocs, and other times may mean an interesting side project that demonstrates one's intellectual depth and desire for discovery.
The MIT application is tricky as they are one of the few universities that do not use the common application. Instead, they have short 250–350 word questions that include asking why you want to apply to MIT, how do you demonstrate your collaborative nature or contributed to your community, and tell us about something that didn't go according to plan and how did you respond, etc.
These questions aren't meant to be trick questions, but they are testing your sense of authenticity in your responses and whether you'd be a right fit on campus. While certainly regional and national competitions in the math and sciences are important, such as the Intel Science and Engineering Fair and the USA Math Olympiads, and you can bet that MIT has hordes of these students every year. How you stand out among all these top math/science students is an important factor to consider when applying to MIT.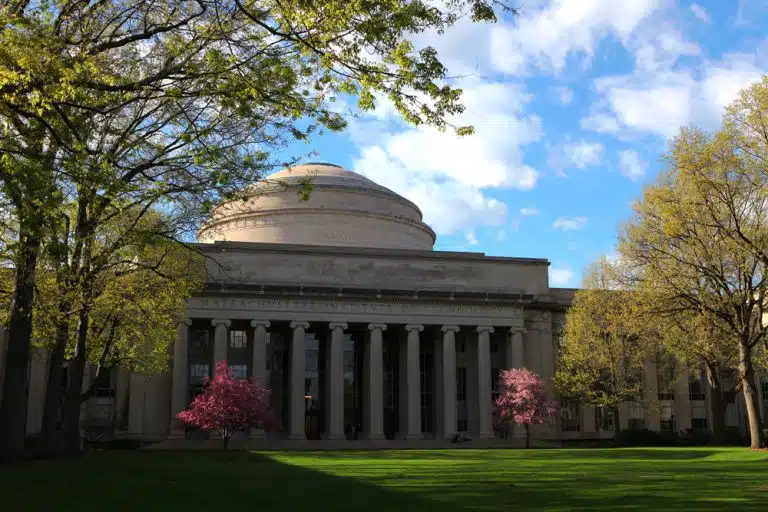 We've helped many students get accepted into MIT. The MIT application is tricky because it doesn't use the common application – in fact, it uses its own application with short 250–350 word prompts. So you bet your answers to those prompts are incredibly important, but the key is to be authentic in your voice that shows your sense of intellectual curiosity, collaborative ability, and ability to take on challenges and setbacks.
Because the MIT application doesn't have a 650 word essay like the other Ivy Leagues and top tier schools that use the common application, you have very little space to showcase your personality and your involvement. Certainly part of the reason the application is designed this way to stress the importance of being succinct and concise in your answers, as well as stating exactly your accomplishments in the academic, extracurricular, and additional information section.
We're certain that MIT misses out on many stellar candidates every year as there are many more qualified students given the limited number of spots. But if you're serious about attending MIT, understanding how to tackle their application is key.
MIT has admitted extraordinarily gifted students who had a subpar SAT reading score – even has low as 300, but happened to be incredibly gifted in the math and sciences.
We've worked with a number of these accepted applicants, and usually that means performing extraordinarily well on any of the math/science olympiads, doing rigorous research with a university professor with publications under her belt, or taking really difficult college level courses like Galois Theory or Complex Analysis.
Usually, these types of students will have extremely strong letters of recommendation letters from accomplished professors and PhD's in their fields. Precocious would be an understatement – these types of kids thrive academically and are by their nature "geniuses" – those who exemplify both raw talent and work ethic that shows a strong aptitude for learning and academics.
How difficult is MIT?
MIT in our view is one of the toughest schools in the world. The students are incredibly brilliant, the institution with the most students placing Top 500 in the Putnam competition every year. While the students come across as "geeky," they are incredibly strong in the math, sciences, and engineering. An MIT student with strong leadership ability and EQ could really thrive in this digital age where technology has come to dominate so many industries.
With that being said, studying at MIT is really tough. You will be studying with gold medalists in international math olympiads, students who published research papers, and students who have really high IQ's and studied differential equations and real analysis back in high school.
The courses are tough – extremely fast paced in a sink or swim environment. The average GPA there is roughly around a 3.0 out of 4.0 (they use a 5.0 scale, but demonstrating the GPA contextually here). Professors will expect you to keep up with the course, but I feel only students with the foundation and who studied these topics early on would be ready to keep up with the rigorous demand of an MIT course.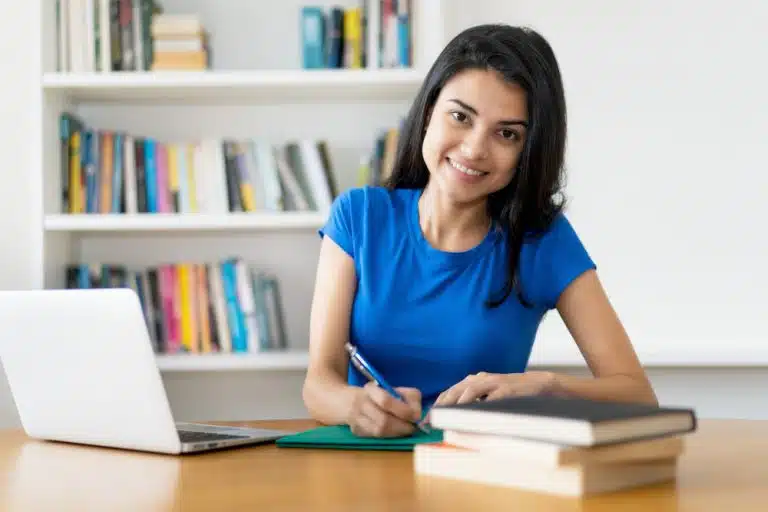 From conducting research with genius faculty and professors to working on problem sets for 24 hours straight, you can bet that an MIT will challenge your intellectual curiosity and ability to keep up with the best and brightest.
Check on the online courses on MIT OpenCourseWare – many are really well put together and professors will have written hundreds of pages of lecture notes and even their own books for some of the courses. From there you'll get a good idea of what academics at MIT should look like.
We'd say MIT is up there with the toughest schools in America, comparable to its arch rival Caltech, which has a high bar of requirements for all students who attend the university including differential equations, real analysis, physics, chemistry, among others.
This puts it right up there with the requirements necessary to graduate from an Indian Institute of Technology (IIT), which on 60 minutes a famous venture capitalist claimed was the equivalent of Harvard, Princeton, and MIT combined in terms of difficulty.
While that was certainly an exaggeration, we can tell you that Caltech is probably America's most difficult school for your typical student admitted to the university. And we say the typical student, because the typical student in the middle of the normal distribution represents the average student at the university in terms of academic and extracurricular merit.
But at the upper echelons, say the top 20–25% of students at the university, they most likely way surpass the requirements necessary to graduate. There are students who are taking graduate level courses as early as their freshmen year – not just at Caltech, but at Harvard, Yale, Princeton, and other top universities.
Now if you ask us which university probably has the brightest students on average, we would gladly give that honor to MIT. There are more MIT students who are placing in the Putnam competition than any other university. And while Harvard tends to win that competition in most years, that is because they choose their three contestants wisely, who make up the school's overall score for the Putnam.
These are just factors to think about when trying to gauge how brutally hard a university is. Another factor to evaluate is probably the GPA. MIT, Caltech, and Princeton have lower GPA's than other universities given the sheer difficulty of the schools – hovering roughly at a 3.0.
So if you want to get into MIT, you need to thrive as the math and sciences, including regional and national academic competitions, and a compelling application to seal the deal.