MIT's Transfer Acceptance Rate
What is the transfer acceptance rate at MIT?
What is the acceptance rate for transfer students at MIT? It's important to note that MIT's transfer acceptance rate is significantly lower than the acceptance rate for first-time applicants. This is because transfer applicants are typically competing against a much smaller pool of students, and are therefore held to a higher standard.
In addition, MIT's transfer admissions process is highly competitive, with the admissions committee looking for students who have excelled academically, demonstrated a strong passion for their field of study, and made a meaningful impact on their communities.
If you're considering applying to transfer to MIT, it's important to keep in mind that the odds are stacked against you. However, that doesn't mean it's impossible to get in.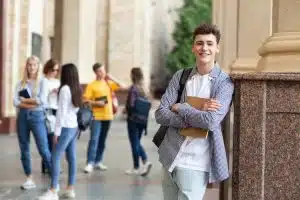 There were 1,437 people who applied to transfer schools during the fall semester of 2021, but only 24 were selected. This indicates that the rate of acceptance for transfers to MIT is 1.7%. When we examine these numbers by gender, we find that the acceptance rates are as follows:
Male transfer applicants: 1.6%
Female transfer applicants: 1.9%
Who can transfer to MIT?
Who is eligible to transfer to MIT? MIT considers the following:
Students who have graduated from high school and have participated in at least one year of college study are eligible to submit an application for transfer.
If you have taken any classes at the university or college level but are still in high school, you will be considered an applicant for the first year. This is true regardless of the number of classes you may have taken at the university or college level.
Transfer admission is available to students who will have finished at least two terms of study at a recognized college, university, technical institute, or community college by the time they apply to enroll.
Due to the residence criteria that MIT has, they are unable to consider the transfer applications of students who will have completed either less than one year or more than two and a half years (i.e., five terms) of college at the time they apply to MIT.
You need to calculate the number of full-time terms that are equivalent to the number of part-time terms that you have completed if you have attended college on a part-time basis.
Even if you are interested in pursuing a completely different area of study from the one for which you already have a bachelor's degree, MIT will not grant you a second bachelor's degree.
If you are unable to be admitted to MIT as a first-year student or as a transfer student, or if you just want to find other ways to get to and through MIT, you may want to consider the possibility of earning a graduate degree or continuing your education in a professional setting.
What are the transfer requirements at MIT?
What are the prerequisites for transferring to MIT? Given the fact that MIT's transfer acceptance rate is relatively low, if you still want to pursue transferring, you need to fulfill the following:
Transfer Application
The application for spring (February) entry is due October 15. The application for fall (September) entry is due March 15. If you are a citizen of a foreign country, you may apply for fall entry only.
Evaluations
MIT seeks two academic recommendations from teachers or professors at an accredited institution or university. It is strongly suggested that one of the evaluations come from a teacher of mathematics or science.
It is important to take note that professors who know a candidate well as a student and as a person are most suited to write strong recommendations for that individual.
School Official Report
Additionally, a School Official Report from either your adviser, registrar, or another school official is required from you.
To make a request for the School Official Report, applicants are strongly advised to make use of the electronic form that is integrated into the MIT transfer application.
You are able to save a PDF version of the School Official Report to your computer in the event that your present or most recent educational establishment requests a paper copy of the form.
The official from the institution should send the finished report to admissions@mit.edu, send it via fax to the number 617.687.9174, or send it by mail to MIT Admissions.
Transcripts
When applying to transfer to MIT, prospective students are required to upload a copy of their transcripts from every educational institution they have previously attended, including secondary/high schools, colleges, and universities. This requirement applies to both undergraduate and graduate transcripts.
Only transfer students who have been accepted to MIT and have made the decision to enroll are needed to submit official transcripts.
Standardized Tests
Both first-year students and transfer students are required to submit either the SAT or the ACT. However, MIT does not require candidates to take the writing portion of either the ACT or the SAT.
You have until the 31st of October to take the appropriate exams for spring entry, and you have until the 31st of March to do so for fall entry if you want to apply for transfer admission.
Superscoring
In the event that a student takes the same examination more than once, the best score obtained in each segment will be taken into consideration. MIT do this so that they can examine each candidate in the most favorable light possible.
Please take note that MIT's office will check the scores of all students who enroll in the course. If a student's official results and their self-reported scores don't match up, it could affect whether or not they are offered admission.
With MIT's transfer acceptance rate being relatively low, transferring is an ambitious goal that calls for a great deal of effort, dedication, and a strong academic record. On the other hand, those who are admitted into the MIT community are afforded a truly remarkable privilege.
Do your research if you're thinking about transferring to MIT so you can be sure you'll meet the institute's demanding requirements.
If you need additional help, AdmissionSight is available to assist you. Since we've been doing this for over a decade, we know how to get into the schools of your desire without getting left behind in the admissions race. Get in touch with us so that we can set up an appointment.