Cornell Class of 2025 Statistics
How Many Applicants Did Cornell Get for the Class of 2025?
The admitted class of 2025 at Cornell is an amazing one, and its composition has set new levels of diversity for the university. This class applied to college during an unusual year that was interrupted by pandemic-related closures and quarantines.
Shawn Felton, executive director of undergraduate admissions at Cornell, remarked that "This year has been like no other. The lives of our applicants – and their experiences as high-school students – have changed. As a result, the way we reviewed applications also changed. It was especially important to be flexible this year; understanding and empathy have been key considerations for us."
How many applicants did Cornell get for the Class of 2025? This previous year, a total of 67,380 students submitted applications to the educational institution located in Ithaca, New York. When compared to the previous year, it represented an increase of over 16,000 applications for the Class of 2024.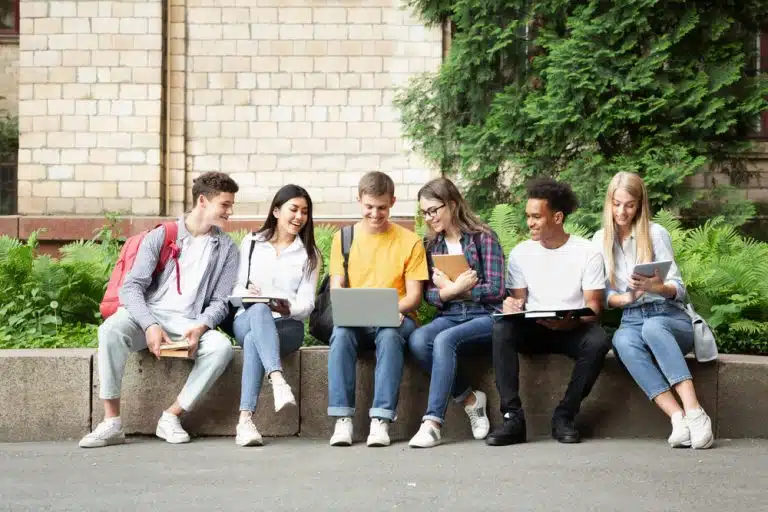 Cornell Class of 2025 statistics declared that only 5,836 students were accepted into the program out of a total of 67,380 applicants, and this number includes both Early Decision and Regular Decision candidates. This corresponds to an admittance rate of 8.7% across the board.
According to the Cornell Daily Sun, the acceptance rate for the most recent academic year was "the lowest in previous years." The overall admission rate of 8.7% that Cornell is currently offering for the Class of 2025 is, in fact, the lowest it has ever been for the university as a whole. To provide a point of reference, the total admission rate for the Class of 2024 was 10.7%. It was determined to be 10.6% for the Class of 2023. The figure for the Class of 2022 was10.3%, which was the lowest percentage ever recorded at the time.
How Many Students Are Enrolled At Cornell?
How many students are enrolled at Cornell? It has been projected that 3,765 new students will enter Cornell University in the fall of 2021, as stated in the Class of 2025 profile. Cornell Class of 2025 statistics exhibits that a total of 1,285 students are enrolled in the College of Arts and Sciences, 897 students are enrolled in the College of Engineering, 174 students are enrolled in the SC Johnson College of Business' Hotel School, 137 students are enrolled in the College of Architecture, Art, and Planning, 604 students are enrolled in the College of Agriculture & Life Sciences, 175 students are enrolled in the SC Johnson College of Business, Dyson School, 325 students are enrolled in the College of Human Ecology, and 168 students 62.1% of the population was educated at public high schools. Around 14.7% are legacies and 19.4% of students are the first in their families to attend college. The 6.1% are athletes who have been recruited.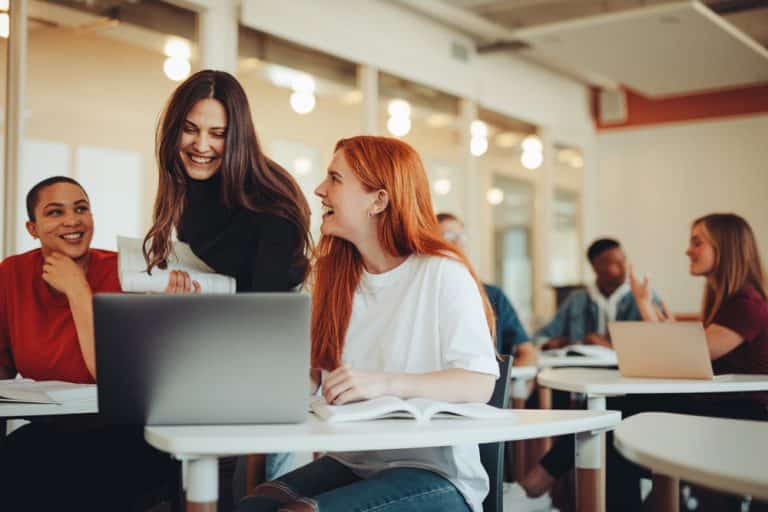 The overall yield rate for the Class of 2025 at Cornell was 64%. This number is considerably lower than that of Harvard, but it is higher than that of many other prestigious educational institutions. As a point of perspective, prestigious universities such as Caltech, UCLA, Washington University in St. Louis, the University of Virginia, and the University of Southern California all have yield rates that are lower than 50%.
How diverse is Cornell University?
Diversity and multiculturalism have been a defining theme at Cornell for more than 150 years. Today, Cornell is at the vanguard of higher education in embracing students, teachers, and staff of all backgrounds, nationalities, and genders. One of Cornell's founders, Ezra Cornell, famously declared, "I would found a university where any person can get instruction in any study." There is a climate on campus that values diversity. Let's tackle more how diverse is Cornell University.
The following countries are represented as reflected in Cornell Class of 2025 statistics:
International: 10.5%
States in the Middle Atlantic: 18.6%
Southeastern States: 6.2%
Western States: 12.2%
Midwestern States: 6.5%
New England: 9.7%
South-Western Region States: 4.4%
New York: 31.7%
Those who hail from states that consistently produce an overwhelming number of eligible candidates face the most intense levels of competition (the entire Northeast, including New York, & the West Coast). On the other hand, if you come from a state with a lower population density, such as Nebraska, South Dakota, or Alaska, the fact that you are from that state is more likely to help your chances of getting accepted.
Let's move on to the next topic and talk about the ethnic identities of the Class of 2025.
White: 50.5%
Asian Americans: 30 %
Hispanic: 17.4%
African Americans: 13.7%
American Indian: 2.2%
A closer study indicates that 27.9% of the Cornell Class of 2025 considers themselves to be members of an under-represented minority group. In total, 53.1% of students consider themselves to be students of color.
In Cornell Class of 2025 statistics, the following gender distribution can be seen:
The Diversity Mission and Goals of Cornell University
Objectives: Cornell is putting forward efforts to:
Strive toward ever-greater demographic diversity in the institution.
Instill in every member of the Cornell community a sincere feeling that they truly belong there.
Get all of your constituents ready for the interconnected and diverse world we live in.
Make use of and benefit from the diversity of viewpoints, experiences, and identities among the members for creative thinking and scholarly excellence.
The Open Door, Open Heart, and Open Mind Policy at Cornell University
Open Doors, Open Hearts, Open Minds is the mission statement of Cornell University, and it was formally adopted by all university governance bodies (the Employee Assembly, the University Assembly, the Student Assembly, the Faculty Senate, and the Graduate and Professional Student Assembly) nearly twenty years ago. Open Doors, Open Hearts, Open Minds (2000). This vision still reflects the goals that the community has set.
What stats do you need to get into Cornell?
Cornell is a particularly competitive university because it is an Ivy League institution and has an admittance rate in the single digits. Regardless of how well you plan out your "how to get into Cornell" strategy, most candidates will view it as a school that is out of their reach. Keep your grades up and submit strong Cornell SAT scores to gain an advantage since more students are applying to Cornell than ever before.
Now, what stats do you need to get into Cornell? According to Cornell Class of 2025 statistics, obtaining a place in the following class at Cornell is a competitive endeavor:
A record low acceptance rate of 8.7% was reached for the class of 2025 at Cornell University, which broke the previous record for the lowest acceptance rate in recent years.
Cornell Class of 2025 statistics presented eighty-four point two percent (84.2%) of prospective students graduated in the top ten percent of their high school class.
The Cornell SAT scores were not necessary for admission to Cornell for the Class of 2025; nonetheless, they were taken into consideration if they were submitted. The middle 50% range for SAT scores at Cornell was 1450–1560, while for the ACT composite, it was 33–35. Read more about Cornell's policy on standardized testing, but don't pay too much attention to the school's typical SAT results. They are a part of the quantitative component of your application; however, they are currently voluntary to complete. There are many ways you may make your application better.
What is the Grade Point Average at Cornell University?
Cornell Early Decision and Regular Decision GPA standards are not made public by the university. However, this fact would not alter your approach to applying to Cornell. It is safe to presume that you must be in the top 10% of your class and have a GPA of at least 4.0 in order to meet Cornell's unofficial GPA standards. These are fantastic objectives to boost your application even though they are not official Cornell GPA requirements or GPA cutoffs.
Cornell looks for students who pursue and realize their full potential while assessing their academic profiles. It's crucial to remember that even in the absence of Cornell GPA requirements, your high school GPA will be taken into account. Therefore, if your high school provides a wide variety of Advanced Placement (AP) classes, you should push yourself academically by taking a rigorous course load while maintaining a healthy work-life balance to be successful.
What is so special about Cornell University?
What is so special about Cornell University? Ithaca, a rural community with expansive parks, waterfalls, and gorges, is located in the Finger Lakes region of New York. Ithaca, which is also the location of Ithaca College, and Tompkins County are both home to Cornell.
Students at Cornell can select from 80 majors and more than 120 minors while studying under Nobel laureates, MacArthur recipients, and Pulitzer Prize winners. Numerous programs at Cornell are well-known, but those in hotel management, engineering, and architecture stand out. At a prestigious US university, the School of Hotel Administration is the sole program offering a four-year degree in hotel administration.
Some students enroll in numerous schools and universities to seek concurrent degrees, sometimes known as dual degrees. Students must meet the prerequisites for both programs and already be enrolled in a college or school at the time of application to the second program. This option is not available at all colleges. A student could, for instance, acquire a Bachelor of Arts degree from the College of Arts and Sciences in addition to a Bachelor of Science degree from the College of Engineering. It typically takes five years to obtain concurrent degrees.
Additional dual-degree possibilities exist, such as the Johnson Graduate School of Management's Five-Year MBA Program, which is open to specially qualified candidates and grants both a bachelor's degree and an MBA.
Many students end up attending law school, medical school, or veterinary school, and Cornell is one of the few universities in the country that has its own veterinary school. The university provides advising resources and tracks for students who are interested in attending these types of schools.
Over a third of Cornell students take part in global initiatives. In addition to faculty-led programs in the winter and summer, options include Cornell Global Programs, College Exchanges (with leading universities in the selected region), and authorized programs with other organizations.
Compared to the national average of one in six, Cornell has an acceptance rate for Fulbright applicants of one in four.
Extracurriculars
There are 37 varsity sporting teams at Cornell, but the men's ice hockey team is by far the most well-known and well-liked of all of them. The Big Red competes in NCAA Division I, as well as the Ivy League and the ECAC, which is comprised of 12 teams. They are the only team to have done so, and they have won two NCAA national championships. In addition, Cornell has been victorious 12 times in the ECAC Championship and 24 times in the Ivy League Championship, placing them second behind only Harvard (25 times).
Although some take part in team sports instead, incoming freshmen are required to attend two PE classes. The institution also hosts a large number of different club sports. Additionally, incoming students must pass a swim test.
Approximately one-third of Cornell students participate in Greek life, which has a significant impact on the extracurricular scene. Fraternity and sororities not to your taste? There are more than 1,000 student organizations, so don't be concerned. Consider engaging clubs like:
Archery Club
Glee Club
Podcast: The Food Micro Minutes
Club of Rock and Roll
Kung Fu
Traditions
Slope Day is regarded as one of Cornell's most cherished customs. After the final day of classes each year, there is a celebration that includes food, entertainment, and lots of school spirit.
Another well-liked ritual is going to Big Red hockey games; for home games, students swarm to the Lynah Rink.
Around St. Patrick's Day, first-year architecture students dress up for Dragon Day and parade around campus with a dragon of their own design. While everything is going on, students at Cornell are having a party and celebrating homecoming with fireworks and the Last Light Show.
Resources
In addition to having facilities like the Herbert F. Johnson Museum of Art, the university provides a variety of discount and entertainment programs for its students. Students can also go to concerts put on by the music department, which feature performances by visiting artists, departmental ensembles, staff, and students. The concert series Midday Music, which takes place at noon, is particularly well attended.
Students do not need to pay to attend any athletic events on campus, except for the men's ice hockey games. They are eligible for ticket price reductions to ice hockey games.
Students enjoy visiting Cornell Cinema, the campus movie theater, and Lynah Skating Rink, which offers open skating sessions when the Big Red isn't in action.
The food at Cornell University is routinely rated as some of the best in the nation. Its Institution of Agriculture and Life Science has ties to the regional farming economy, and the college itself has several food and dairy facilities on campus, including the well-known Dairy Bar, which serves up delectable ice cream.
Cornell undertakes initiatives to combat hunger since it is aware that there is a widespread problem of food insecurity among college students. For instance, Cornell Dining collaborates with Swipe Out Hunger, allowing students to donate extra food swipes to friends in need. In addition, there is a food pantry that the institution maintains and operates, which provides free meals to local families.
Even before you start looking into how to get into Cornell, this is one of the most crucial questions you should ask yourself. Yes, you should keep in mind the Cornell Class of 2025 statistics, presumptive Cornell GPA requirements, typical Cornell SAT scores, the Cornell admission rate, and the Cornell additional essays. However, when deciding how to get into Cornell, you should also consider how well you would fit in at the school.
In conclusion, you should watch a Q&A panel with current students, read an article about student life, and check the Cornell news in addition to your Cornell interview. You should also visit the campus or take a virtual tour. You can determine whether to apply to Cornell Early Decision or Regular Decision by researching the institution. You can also develop a plan for "how to get into Cornell" by doing this. Above all, you should ensure that Cornell is a good fit for you in addition to demonstrating that you are a good fit for Cornell.
At AdmissionSight, we have over 10 years of experience guiding students through the competitive admissions process to get accepted to the top universities in the world. On average, 75% of our students are admitted to an Ivy League university, Stanford, MIT, UChicago, and Caltech, one of the highest track records in the industry. Feel free to set up an appointment with AdmissionSight today to book your initial consultation.