Cornell waitlist for 2025
Statistics for Cornell University Class of 2021
The number of applications to Cornell increased by more than 10% (10.3%, to be exact) during the current Early Decision admissions season. For the Class of 2021, the Ithaca, New York-based university got 5,384 Early Decision applications. This exceeded the standard set in the previous year. In fact, Cornell's Early Decision pool has grown by 10 times in the past ten years alone.
A total of 25.6% of the 5,384 students in the Early Decision pool received admission offers to the Cornell Class of 2021, down from 27.4% for the Early Decision pool of the Class of 2020. For the Class of 2021 at Cornell, there were 47,038 applicants in the Regular Decision pool. A total of 12.5% of them were admitted.
According to "The Cornell Daily Sun," this number is 5,889 students, but as of AdmissionSight's recent calculation, 12.5% of 47,038 was actually closer to 5,879 students than 5,889 students. However, you get the idea. Close enough! And we are aware that applicants who were on the Cornell waitlist for 2025 frequently ask how many other applications were being held in suspense. This year, 5,713 people were on the Class of 2021's Regular Decision Cornell waitlist for 2025. There are a ton of students on the waitlist now! AdmissionSight believes there are too many.
A prospective student who is added to a college waitlist frequently feels as though they are in a state of uncertainty while they wait for a decision. The chances of being accepted off the waitlist vary greatly amongst colleges, often being in the single digits.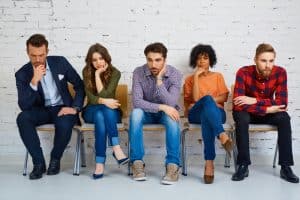 Being added to the Cornell waitlist for 2025 typically indicates that an applicant is a strong contender. However, institutions strive to accept well-rounded classes with the correct mix of students, which may entail accepting first applicants with particular majors or sought-after skills and putting others on a waitlist. In the end, the selection process is more concerned with class structuring and enrollment forecasting than it is with any particular candidate.
While the likelihood of being accepted off the waitlist varies significantly per school, applicants hoping to make an impact may think about submitting a letter of interest along with any new details colleges can utilize when making judgments. Additionally, individuals on Cornell waitlist for 2025 should be ready to decide quickly on accepting the admission offer when contacted because schools frequently try to fill these spaces within 24 to 72 hours after making the offer.
| | | | | | |
| --- | --- | --- | --- | --- | --- |
| Institution | Waitlist Offered (2020) | Waitlist Accepted (2020) | Waitlist Admitted (2020) | Admit Rate (2020) | Waiting list ranked? |
| Cornell | 6,750 | 4,791 | 190 | 4% | No |
What does it mean to be on the Cornell waitlist for 2025?
A student who is placed on a waitlist for admission to a college has met all eligibility requirements and has through a thorough admissions assessment. But at that time, the school was unable to provide them with a letter of acceptance. Being placed on Cornell's waitlist for 2025 is not a rejection; those who are waitlisted still have a chance of being admitted to the institution.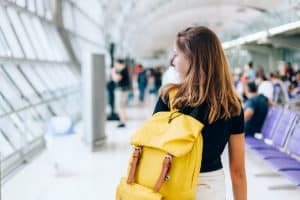 According to National Association for College Admission Counseling (NACAC) waitlist figures, 43% of postsecondary schools used one for the 2018–2019 academic year. It's interesting to note that a staggering 82% of America's most elite universities maintained a waitlist.
A college may place students on a waitlist for a variety of reasons. Two of the most typical are as follows:
Room: Colleges only have a certain amount of room available for their incoming first-year courses. As a result, they don't want to take on too many people at once. Before accepting more candidates, institutions can determine how many accepted students have made plans to attend by placing applicants on a waitlist.
Applicants who are on the fence: Some students balance between acceptance and rejection because their applications have both strong and weaker components. For instance, a candidate might have submitted a strong essay but fall short on other criteria like GPA and test scores.
What does being on the Cornell waitlist for 2025 mean?
Due to enrollment restrictions, Cornell is offering you a spot on their waitlist as they are unable to admit you at this time. You will be able to continue applying while your name is on the waitlist, pending confirmation that enough of the currently accepted applicants will enroll. They might be able to make you an offer of admission if there are any openings as they get closer to and beyond the May 2 reply deadline.
How likely is it that someone will be chosen from the waitlist?
Cornell is unable to predict the odds of someone being chosen from the waitlist at this time. On the other hand, over the previous five years, 4,500 applicants on average a year have confirmed their place on Cornell University's waitlist.
They have admitted as many as 190 students (and as few as 24) throughout this time from the waitlist. Please be aware that no admission offers will be issued until they are certain of the number of spaces available and the number of applicants who have chosen to stay on the waitlist. Bear in mind that each college manages its own waitlist for Cornell.
Additional Information
If a candidate who was admitted during the standard selection process intends to enroll, they must notify Cornell before the May 2 reply deadline. Cornell should be able to decide as they come closer to the deadline if they will be able to admit any more applicants. You will be notified online if you are chosen for admission from the waitlist, and your enrollment deposit is due within five business days of the online notification.
As soon as it is obvious that no new offers of admission can be made or that there is no space available, Cornell notifies waitlist applicants of their status. It's crucial that you guarantee yourself a spot at a different institution or university to which you've been accepted in the meantime.
If you decide to stay on the waitlist, it's also crucial to update your admissions and financial aid applications. Updates on your admission status may include fresh grade reports, details on recent distinctions or awards, and alterations to the trajectory of your extracurricular activities. Of course, Cornell is open to receiving any additional fresh information.
What does the word "deferred" signify when applying to colleges?
A college waitlist letter and a college deferral are not the same things. When a college doesn't want to make a choice right soon, they defer an application.
The school will assess your application again and decide whether to admit, reject, or waitlist you at that time if you receive a deferral letter.
Deferral letters cannot be issued to applicants who submit their applications by the standard admission deadline. Only colleges that provide an early decision or early action experience deferred college admission. Early admission enables applicants to submit their forms earlier than January, typically in the late fall, around November (for regular or rolling admission).
Candidates who experience deferment during early admission are moved into the normal decision applicant pool. This enables the institution to compare itself to a larger pool of applicants.
Colleges typically select the best applicants from the early admission pools and hedge their bets on average or borderline applicants until they have a better idea of the makeup of the remaining application pool. These second-class students frequently get a deferral letter.
Deferral letters are not used by all universities that offer early decisions or early action. Some people just send letters of acceptance or rejection. To choose the ideal application strategy, make sure to examine the admissions procedures at the universities you've chosen.
Are applicants on the Cornell waitlist for 2025 accepted? What about those who were deferred?
Deferred and applicants on the Cornell waitlist for 2025 can both be accepted.
A total of 10% of applicants who applied to colleges with waitlists were accepted, according to NACAC data for 2018–2019. On average, waitlisted applicants had a 20% probability of being admitted. Nevertheless, only 7% of those on waitlists for extremely elite colleges were admitted.
Some universities rank candidates on waitlists. After May 1, often known as National College Decision Day, most universities send letters of acceptance or rejection to waitlisted students.
Every year, the number of deferred students who are accepted varies based on the quantity and caliber of the candidate pool.
On their websites, some universities publish data regarding deferred admission rates. Applications that have been postponed are added to the regular admissions pool.
While most institutions do not set a certain date for these letters, most do send them out in March or April. However, all normal admission decisions must be communicated to applicants by May 1.
What should you do if a college waitlists or defers your application?
When a college waitlists or defers your application, you must decide what to do next. It's critical that you take action because colleges want to observe how their waitlisted and deferred applicants handle a hurdle.
Here are some suggestions on what to do after being waitlisted or deferred from a college, as well as how to remove your name from the Cornell waitlist for 2025.
1. Identify the next steps.
If your name is placed on the Cornell waitlist for 2025, you can opt to accept or reject the position. Even if a spot opens up later, if you decline, the college will no longer take you into consideration for admission. Recognize that this is a long-term choice.
If you have been put in the standard applicant pool, give your top college selections another look. If you are rejected by your deferred college, you could choose to apply to other universities during the regular admissions period.
Some institutions could need more information following a delay, including fresh transcripts.
2. Select a backup institution.
Students must select a fallback institution in case they are not admitted to their top choice school because waitlist decisions are often not made public until May 1.
It's better to pick a secondary school you like, accept their offer, and pay a deposit there. You can let the backup school know about your change of plans if you do get off the waitlist for your initial pick. Just be aware that you cannot get your deposit back.
You could want to concentrate on making your applications for other schools stronger and making sure you project the best possible version of yourself if you were deferred.
3. Make your application better.
College applicants who have been deferred or placed on a waitlist might strengthen their qualifications. You can improve your GPA, retake the SAT or ACT, and/or win more awards in extracurricular activities. Be sure to update the admissions office on any changes to your application.
Colleges are interested in how waitlisted and deferred applicants handle pressure. Maintaining or raising your GPA can help you stand out as a candidate.
The admissions staff will review your application one more after a college deferment. The most recent grades a student has received are typically compared to the transcripts provided during early admission.
Your grades ought to stay the same or perhaps rise as a result. Your prospects of being accepted or being removed from Cornell waitlist for 2025 may suffer if you allow your GPA to drop.
4. Compose a letter expressing ongoing interest.
Take some time to draft a letter to the admissions office after accepting a waitlist offer or being delayed to show that you are committed to attending that school should you ultimately be approved.
Try to include achievements or goals you have recently attained, such as improving your SAT score or receiving a scholarship.
A letter of continuous interest—or even an email or phone call—demonstrates to an admissions counselor your seriousness about our university. It keeps you in mind and enables you to establish a connection with the college.
5. Check the status of your application.
It is critical that you stay in contact with the college where you were waitlisted or deferred.
Schools pay attention to students who stay on top of their applications and consistently communicate with them. Doing so highlights devotion and determination, both of which are desirable qualities in a candidate.
6. Be patient.
Keep in mind that the school will decide whether or not to admit you in the end.
Many applications might be selected off the waitlist in some years. In some years, almost no one will. No matter what happens, students should be ready for either scenario and remain proud of their achievements.
Getting Off the Ivy League Waitlist
Accepting a slot on the waitlist is the first step toward getting off the Ivy League waitlist after being placed on it. This demonstrates to the school you apply to that attending their university is a priority for you.
Additionally, admissions professionals advise waitlisted individuals to get in touch with the school's admissions office and express their interest in enrolling. Having admissions staff recognize your name is advantageous.
You have an advantage over these waitlisted applicants when you get in touch with the university's admissions office because many of them just sit around and wait after getting waitlisted.
When you speak with an admissions officer, make sure to highlight why the school is your first choice and let them know about any new achievements you've made since completing your application.
These successes may include honors you've received, positions of leadership you've attained, and improvements in your GPA. If circumstances allow, you might also ask to visit the school's campus.
Instead of repeatedly and carelessly calling or emailing admissions staff, it is preferable to make a few professional, structured calls to the admissions offices. Sending the admissions office an email that emphasizes your keen interest in attending the institution and lists all of your most recent accomplishments in an organized manner is a smart move.
We, at AdmissionSight, advise scheduling a phone call with an admission officer to go over the information you provided in this email once it has been sent. It's not a good idea to phone the admissions office a lot and send lots of quick emails because you don't want the staff to think you're being pushy or unprofessional.
You should have a backup strategy in place when you contact the admissions office of your preferred institution and present your case for admission. Decide on your "backup" school—one to which you've been admitted and would go if you weren't able to get off the Cornell waitlist for 2025 at your first choice—and send a deposit there.
If another institution is not your #1 choice, why would you want to give them a deposit? The number of people removed from the waitlist depends on the number of students who choose to matriculate, which is a straightforward explanation.
On May 1, schools often receive acceptances from applicants who have received an offer of admission. After this date, schools that report lower-than-expected matriculation start to admit students from the waitlist.
Since you run the risk of not having a place to go if you're not admitted from the Cornell waitlist for 2025 by not putting a deposit for a backup school, you should never put yourself in this kind of danger.
Your best course of action if you are on a waitlist at an Ivy League institution is to get in touch with the admissions staff and establish why you would make an excellent applicant. Students can get competent and amazing aid from college admissions advisers when contacting admissions offices.
You then need to put down a deposit for a backup school. There are frequently openings in incoming Ivy League courses for students who are admitted from the waitlist after applying to multiple Ivy League institutions and receiving admission offers from multiple schools.
You must advise your backup school of your decision as soon as you are accepted after being taken off the waitlist. Even though you won't receive your deposit refunded, notifying your backup school of your cancellation enables that school to accept more applicants from its waitlist.
Can you still attend another Ivy League school despite being waitlisted?
You can always make a deposit to the Ivy League school you were accepted to and remain on the waitlist for your first choice if you find yourself waitlisted at your "top choice" Ivy but you were accepted to another one.
The waitlist admissions data should be considered when making these choices because Ivy League institutions' waitlist admittance percentages vary greatly.
You can inform the school to whom you sent your deposit that you will not be attending and attend your first choice if you get admitted from the waitlist of your top choice. You can still enroll in the Ivy League school to which you placed your deposit if you are not admitted from the waitlist at your top choice.
If you were accepted to a non-Ivy League school but were not admitted to any Ivy League institutions, it is suggested to send your deposit to that school while you wait to learn your waitlist status.
If attending an Ivy League school is genuinely your dream, you can always take a year off and reapply during the following cycle of admissions. Students waitlisted at Ivies can get advice from an admissions expert on how to move forward in this challenging admissions process.
At AdmissionSight, we have over 10 years of experience guiding students through the competitive admissions process to get accepted to the top universities in the world. We will assist you throughout the entirety of the college admissions process in order to increase your chances of gaining entry into your chosen school. Feel free to set up an appointment today to book your initial consultation.