Does Columbia superscore the SAT?
Does Columbia superscore the SAT scores for its admissions? At Columbia, one of our primary goals is to provide students with as many opportunities as possible to demonstrate their academic prowess, and we also strive to make the testing process as stress-free as is humanly possible.
Because Columbia believes that students are dynamic, multi-faceted individuals who cannot be defined by any single factor to determine their suitability for admission, testing is just one factor in their holistic review process. The application review process for Columbia College and The Fu Foundation School of Engineering and Applied Science is rooted in the belief that students are evaluated based on the belief that students are dynamic, multi-faceted individuals who cannot be defined by any single factor to determine their suitability for admission.
"If you take an exam more than once, you will be evaluated on the highest score you received in any individual section." This information can be found on Columbia's website for prospective students. Though we're trying to know "does Columbia superscore the SAT scores?", you should take note that if you take the ACT or SAT more than once, the admissions officers will only look at your highest score on each individual subtest of the ACT or SAT. This is true even if you have taken the test multiple times thus answering the question of " Does Columbia superscore the SAT scores?".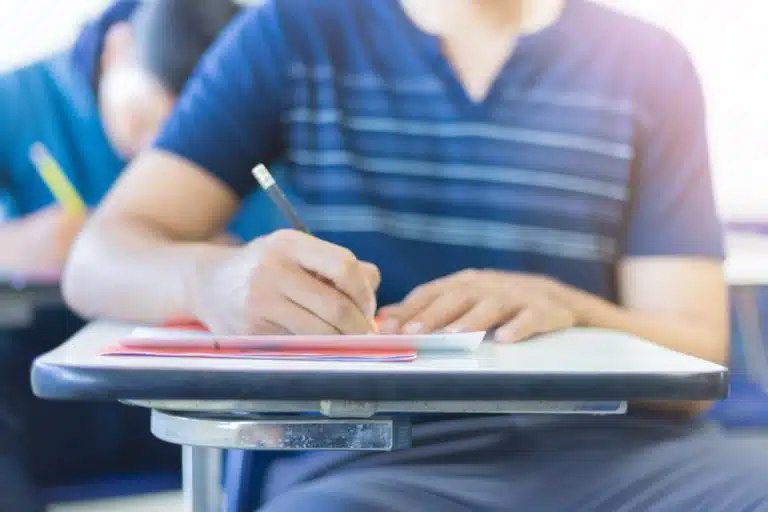 For instance, if you took the Evidence-Based Reading and Writing portion of the SAT on two separate occasions and received different scores on each occasion, the official evaluating your application will use the higher of the two scores (740 in this case) to determine whether or not to accept your application. If you took the ACT on two different dates and scored 30 and 34 on the science reasoning section on each of those dates, Columbia will evaluate your application based on the score you received on the higher of the two dates, which is the 34.
Students at certain educational institutions have the opportunity to "superscore" their exams. Students would select their highest test scores in a given section from across multiple sittings in order to participate in the "superscoring" system. The ability to combine and compare individual section scores from multiple test dates typically results in a "superscore" that is higher than the composite score obtained from a single sitting of either the ACT or the SAT.
Students' confidence and, potentially, the quality of their applications can be negatively impacted if they take an official ACT or SAT before they have had adequate time to prepare for it. Students may find themselves wishing they had the ability to "hide" portions of their testing history if the colleges of their dreams end up requiring that they send all of their scores.
Instead of knowing why does Columbia superscore the SAT scores? students should participate in practice tests that are timed and proctored and should be administered in settings that are similar to those found on actual exams. The feedback that students receive from practice tests is both more immediate and more specific. Students shouldn't register for the actual exams until they have a solid understanding of what will be asked of them and have allowed themselves a sufficient amount of time to perform multiple mock exams and reflect on their performance.
Though we're trying to know "does Columbia superscore the SAT scores?", students should not take the same official examination more than twice or three times each which is the most appropriate number of attempts. Before you apply to colleges, make it a priority to research their policies regarding the choice of scores.
Submitting SAT Scores for Consideration at Columbia
The correct way to register with Columbia University is to send in your scores through an official Columbia University SAT score report requires that you use code number 2116, which is the SAT code number for Columbia University.
You have several options to choose from when submitting your SAT scores to Columbia University, which are as follows:
Option 1: You can upload your scores using the Common Application.
Your early submission of your SAT scores to Columbia University will be made possible as a result of this.
Option 2: Changing your scores on the status page of your application to Columbia University
After submitting your finished application to Columbia, you will only have access to this information.
Option 3: Sending grades and other information directly from your school
This can be done through the mail or via email, but it is important to check the policies of each school.
Option 4: Authenticated Versions of the Scores
These will be required regardless of whether or not your admission is granted, and they should correspond with the scores that you self-reported for the two previous options in order to avoid having your admission revoked.
Advice on How to Apply to Schools That Have the option of Superscore
Always remember that many of these schools are competitive and will require more than just a strong test score to get in. Even though you might believe that applying to a school that superscores might be easier than one that doesn't keep in mind that many of these schools are still very competitive.
Take a look at the reports of the average SAT score from the previous year of applications.
Even though this may be a superscored average, it will still provide you with a useful guide for determining what kind of score you should aim for when you take the SAT on your own.
Pay close attention to the requirements for the application, and ensure that you take them seriously.
Essays, letters of recommendation, and possibly even other types of information may be required by certain educational institutions. If they are asking for information, it means that they read it and take it seriously when deciding whether or not to admit you, so you want to make sure that you do your best on every part of your application. If they are asking for information, it means that they read it and take it seriously when deciding whether or not to admit you.
During your junior year, give the SAT a shot.
It is recommended that you take the SAT twice during your junior year, once in the fall and once in the spring. This will allow you to avoid the stress of preparing for the SAT while you are working on your college applications during your senior year, which will cause you more stress than is necessary.
If this is not the case, you should take the exam at least once during the spring of your junior year to get an idea of how much additional preparation you will need to do before taking the exam at the beginning of your senior year.
Columbia Average SAT
What is the Columbia average SAT score? The requirements for standardized testing can vary greatly from school to school. The majority of schools require students to take either the SAT or the ACT, and many also require students to take SAT subject tests. Scores on either the SAT or ACT are required of all applicants to Columbia University.
Though we're trying to know "does Columbia superscore the SAT scores?", the SAT provides a standardized unit to measure your academic ability, and as a result, the standards for admission to Columbia University and the other colleges in the Ivy League are very stringent. The college does not require the subject SATs or the optional writing section, but it does require standardized test scores in general. However, it does permit super scoring as a means of satisfying the requirements set forth by Columbia University.
The following table provides information regarding the average SAT scores of students who were accepted to Columbia University in the past. These scores can serve as a basis for the SAT requirements that will be implemented by Columbia University in 2022:
| | | | |
| --- | --- | --- | --- |
| SAT Section | Score | 25% | 75% |
| Math | 770 | 740 | 800 |
| Reading & Writing | 735 | 710 | 760 |
| Composite Score | 1505 | 1450 | 1560 |
The first column gives the average SAT score of first-year students who were admitted, so if you get a composite score of 1505, you will be well within the range that is considered acceptable for Columbia University. A score in the 25th percentile places you below the average but still in the running for the position, whereas a score in the 75th percentile places you above the average, or above the 75th percentile of other successful test takers.
Though we're trying to know "does Columbia superscore the SAT scores?", you should know that the average score on the Scholastic Aptitude Test at Columbia University in the City of New York is 1500. If you want to have a chance of getting into Columbia University in the City of New York, you should aim to have a SAT score that is relatively close to the norm. If you have a score that is closer to 1410, it is likely that you will have a more difficult time being accepted. You should aim for a score of 1590 on the college entrance exam in order to consider Columbia University in the City of New York a "target" school (one that you are likely to get into).
Does Columbia Require SAT for 2022?
Does Columbia require SAT for 2022 admissions? According to an announcement that was published on the Columbia Undergraduate Admissions website, the test-optional admissions policy that Columbia University has in place for applicants to Columbia College and Columbia Engineering has been extended through the Class of 2026. This decision was reportedly made "in response to continued disruptions to standardized testing availability due to the COVID-19 pandemic," as stated by the Office of Admissions.
Because of the widespread cancellation of standardized tests like the SAT and ACT as a result of the COVID-19 pandemic, the University has announced that beginning in May of 2020, it will implement a test-optional policy for first-year applicants during the admissions cycle for the academic year 2020-2021.
Applicants whose plans to take the test had to be scrapped because of the pandemic will be able to submit their applications even if they do not have test scores. Applicants who already have test scores will have the option of submitting them, but it is strongly recommended that they do so. The revised policy will go into effect on October 1.
Columbia University has announced that they will continue to accept self-reported scores and official scores upon enrollment, but that the university will be test-optional for an additional year in order to accommodate students who experienced difficulty during the COVID-19 pandemic. This decision was made in recognition of the fact that some students may not be able to take the test more than once.
The student's grade point averages, their high school academic accomplishments, and the criteria for successful high school education will continue to serve as the primary indicators of student achievement even if they choose not to submit a test. Transfer students attending Columbia will still be expected to provide their test scores, assuming they have taken any exams. The university will act in accordance with the recommendations made by the Ivy League, but it has not yet decided what kinds of tests student-athletes are required to take.
Columbia Average GPA
What is the needed Columbia Average GPA for student admission? There are many schools that require a minimum GPA, but in most cases, this is just the bare minimum that must be met in order to submit an application without it being immediately rejected.
The grade point average that really matters is the minimum GPA required to have a chance of getting into the school. In order to determine this, we look at the overall average grade point average of the school's current student body. The minimum GPA required to get into Columbia University is typically around 4.12. This figure represents the average grade point average of successful applicants who were granted admission to Columbia University.
The University of Columbia does not explicitly state this number; however, it is the case. You will need to maintain exceptionally high grades throughout your academic career in order to be admitted to Columbia University; however, you can rest assured that the vast majority of students there had grade point averages in the A range. Over ninety-five percent of admitted students who provided data in 2019 indicated that they ranked in the top ten percent of their high school graduating class.
Having said that, Ivy League schools such as Columbia University don't typically have a set minimum GPA requirement because it can shift depending on the subject you want to study and how well you do overall in your application. Even if a candidate's GPA is lower than 4.12, there is still a chance that they will be accepted into Columbia University as long as their application demonstrates that they have outstanding achievements in areas such as extracurricular activities, athletics, standardized test scores, or other areas that set them apart from other applicants.
Columbia Acceptance Rate
What is the current Columbia acceptance rate to consider in college admission? The institution received an almost identical number of applications, 60,377, to the record-breaking number of 60,551 applications received the previous year. The acceptance rate of 3.73% for Columbia University's Class of 2026 was very close to the rate of 3.66% from the previous year.
The numbers for the previous two years remained stable, but they were significantly different than the numbers for the 2019-2020 admissions cycle, which saw a total of only 40,083 students apply, and only 6.15% of them were admitted.
Only 2,253 students from all 50 states and 86 countries around the world were selected to receive the coveted acceptance letter this year. The student body of Columbia University is also more diverse than it has ever been. The following students have been added to Columbia University's Class of 2026 since last year:
4% more students who self-identified as students of color than in the previous year
3% more students whose parents did not attend college
2% more Pell-grant-eligible students
2% more students coming from other countries
Acceptance Rates for the Columbia College Class of 2026
| | | | |
| --- | --- | --- | --- |
| | Number of Applications | Accepted Students | Acceptance Rate |
| Regular Applications | 54,072 | 1,603 | 2.96% |
| Early Applications | 6,305 | 650 | 10.31% |
The Regular Admissions Results for Columbia University for the Class of 2026
The number of applications for Columbia's regular admissions program for the Class of 2025 came very close to matching its record-breaking total. In the regular decision process, the university was given a total of 54,072 applications but only accepted 1,603 students. In the regular admissions round, Columbia University, which is one of the most selective schools in the Ivy League, selected only 2.96 percent of applicants to enroll.
Though we're trying to know "does Columbia superscore the SAT scores?", experts in admissions and the office of undergraduate admissions at Columbia both believe that the rise in applications over the past two years is most likely due to the institution's test-optional policy, which has now been extended until the year 2024.
The Early Admissions Results for Columbia University for the Class of 2026
In December of 2021, Columbia University released the results of its Early Admission process for the Class of 2026. This prestigious university revealed that 650 students have been granted early admission, making the university's overall acceptance rate 10.31%. It is highly recommended that you submit your application to Columbia University as soon as possible to increase your chances of being accepted.
If you need help putting the finishing touches on your early applications, or want some advice on whether or not applying Early Decision or an Early Action is a good option for you, at AdmissionSight, we have over 10 years of experience guiding students through the competitive admissions process, including our athletic recruitment program.
AdmissionSight can help you put your best foot forward when applying to college this fall. Contact us today for more information on our services.