How Does Caltech's Ph.D. Application Work?
What are the Ph.D. programs at Caltech?
What are the Ph.D. programs available at Caltech? The Institute is comprised of six academic divisions: Biology and Biological Engineering; Chemistry and Chemical Engineering; Engineering and Applied Science; Geological and Planetary Sciences; the Humanities and Social Sciences; and Physics, Mathematics, and Astronomy, as well as 31 graduate options that fall under one or more of the divisions.
To begin your Caltech Ph.D. application, choose among the following programs:
Division of Biology and Biological Engineering
Bioengineering
Biology
Computation and Neural Systems
Neurobiology
Division of Chemistry and Chemical Engineering
Biochemistry and Molecular Biophysics
Chemical Engineering
Chemistry
Division of Engineering and Applied Science
Aeronautics
Applied and Computational Mathematics
Applied Mechanics
Applied Physics
Civil Engineering
Computer Science
Computing and Mathematical Sciences
Control and Dynamical Systems
Electrical Engineering
Materials Science
Mechanical Engineering
Medical Engineering
Space Engineering
Division of Geological and Planetary Sciences
Environmental Science and Engineering
Geobiology
Geochemistry
Geology
Geophysics
Planetary Science
Division of the Humanities and Social Sciences
Social and Decision Neuroscience
Social Science
Division of Physics, Mathematics, and Astronomy
Astrophysics
Mathematics
Physics
Who are eligible for Caltech Ph.D. admissions?
Who is qualified to apply for a doctoral program at Caltech? Before sending in the Caltech Ph.D. application and beginning their studies at the graduate level, applicants are required to have earned a bachelor's degree or its equivalent.
On the other hand, applicants who already have a doctorate will be disqualified from further consideration for a second doctorate.
In addition to that, it is expected for the applicants that they can read, write, speak, and understand English. It is crucial for applicants whose native language is not English or who have not gotten a degree from a university or college where English is the predominant language of instruction to demonstrate a high competency in English, even though this is not a requirement for admission.
What are the application requirements for the Caltech Ph.D. program?
In order to be considered for the Ph.D. program at Caltech, what are the prerequisites? Applicants are expected, when appropriate, to submit a number of extra supporting documents in addition to an application form that has been filled out in its entirety. The following are examples of these:
Statement of Purpose
Please provide a brief paragraph outlining your scientific interests as well as your professional goals and aspirations. Include a description of your past achievements that are not obvious from an assessment of the other documents that have been supplied. If there is any research currently being conducted, please report on it.
The applicant is responsible for writing the personal statement, and it must be done so in English. It is not allowed for the document to be created in another language and then translated into the applicant's native tongue by a third party.
Letters of Recommendation
Every applicant is required to provide three letters of recommendation written by people who are familiar with the applicant's academic and/or professional performance.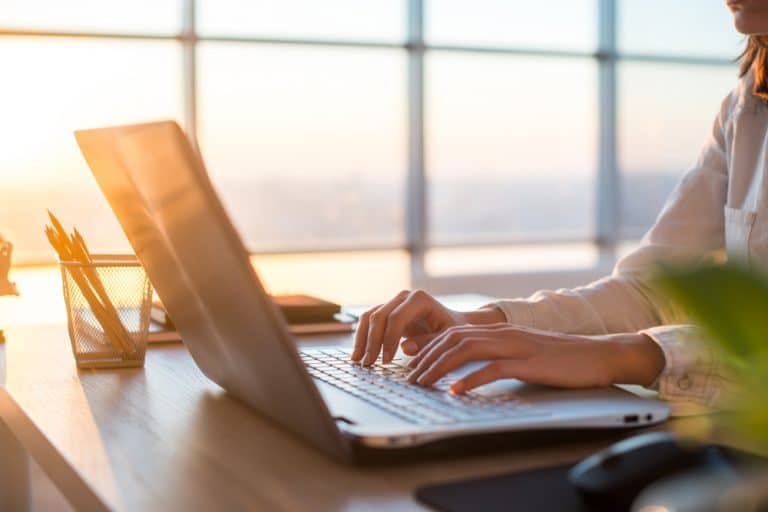 Transcripts
It is necessary to provide transcripts from any and all schools and universities that were attended.
If possible, please offer an explanation of any grading methods that are not standard. All international transcripts or records of courses, seminars, and tests, including grades, scores, grading systems, and conferrals of degrees, must be written in English. This applies to both international and domestic students. It is required that all translations be fully comprehensive renditions of the source records.
Resume
Please add, if applicable, the following information on your curriculum vitae or resume:
Teaching, professional, and vocational experience (military service is included; however, summer or part-time jobs that are not relevant to your professional ambitions should be omitted).
Previous experience with research.
Prominent academic acknowledgments and accolades, in addition to participation in scholarly, professional, and honorary societies.
Activities that are related to one's profession.
Significant extracurricular activities.
Conference presentations.
Titles of publications, key papers, or theses that the individual has created or co-authored; if the work has been published, a reference should be provided. Do not upload the whole paper because the admissions committee likely will not have the time to read through a huge file if it is uploaded. It is highly recommended that you either mention the publications or provide links so that they may be found.
What is the admission process for the Caltech Ph.D. program?
So, what are the steps involved in getting accepted into the Ph.D. program at Caltech? The Caltech Ph.D. application along with any supporting documentation must be uploaded to the website within the allotted time before the deadline is considered complete.
You will not be able to make any changes to the accompanying documents once the application has been submitted; thus, please check over your materials carefully one more time before sending them in.
You are required to do the following in order to successfully finish the online application process:
Create a free CollegeNET account to submit the application form online.
Include payment for the application fee or request a fee waiver.
Please include a Statement of Purpose.
Upload an official electronic copy of your college or university's transcripts or online grade reports. Updated grade reports for terms in progress are not necessary. Prior to enrollment, students who have been admitted and wish to attend Caltech must submit an official copy of all transcripts from the Registrar's Office.
Register three character references.
Upload a CV or Resume.
How do you get a Ph.D. admission to Caltech?
So, how exactly does one go about applying for a doctoral program at Caltech? The mission of the Caltech Graduate School is to promote an environment that is open to and appreciative of a wide variety of perspectives. To this end, the school seeks to hire exceptional individuals who come from a wide variety of cultural and socioeconomic backgrounds and have had a wide range of life experiences.
As a direct consequence of this, the graduate program thrives on fantastic individuals who come from a broad spectrum of different experiences and perspectives. Members of underprivileged and underrepresented populations in STEM professions are strongly encouraged to submit applications to the graduate program at Caltech.
In the majority of situations, the application period for admission runs from the 15th of November to the 1st of January of the following year, with enrollment beginning the following fall semester after the application process has ended. Having said that, there could be circumstances in which this rule is not followed.
The applicants must ensure that all supporting documents are turned in by the date that has been specified, and it is strongly recommended that candidates send in their applications as soon as they are able to do so.
Before making a final determination, the admissions committees at each educational institution read over each application in its entirety. They do not need a set minimum grade point average or use any other form of quantitative criterion in the process of selecting applications. Instead, they use a variety of qualitative factors.
The selection process takes the applicant's entire credential package into consideration, which includes their personal statement, transcripts, and letters of recommendation.
Do you want additional information about how to ace the Caltech Ph.D. application and finally gain admission? You are in the proper location at this time. We have over ten years of expertise coaching students through the challenging admissions process here at AdmissionSight.
You can get assistance from AdmissionSight to help you put your best foot forward. Get in touch with us as soon as possible for additional details regarding our services.