International Students at Berkeley
How Does An International Student Get Into Berkeley?
Students studying abroad get the chance to interact with people from different cultures and acquire a new language. Additionally, it allows students to widen their network and broaden their horizons in a new place. International students at Berkeley benefit from the university's top-notch education and diverse experiences, along with the financial aid and resources provided by the university.
While international students share the same admission requirements as US residents, Berkeley has experts in international admissions who will make sure applications from foreign students receive a fair evaluation in context.
How does an international student get into Berkeley? The first step is to start filing the UC application as early as August 1st, and it must be completed from November 1 to November 30. Through this application, you may apply to other campuses in the UC system. Your application and official exam results will be sent to each of the campuses you select so you do not need to start the entire application process over again. If you consider submitting applications to multiple campuses, be aware that each one will cost you $70 (or $80 if you are an international or non-immigrant applicant).
Applying to college can be intimidating but the UC Berkeley admissions process doesn't have to be. Before starting your application, make sure you are ready and have gathered all the required materials. Here is a comprehensive list of everything you will need to complete for your Berkeley application as an international student.
Academic Background
You must input your high school courses and grades in this form for each institution you attended. You will also have the chance to mention whether you took high school-level math or foreign languages in middle school (7th or 8th grades), as well as to list the courses and grades you earned for those classes. You should have your transcripts or other unofficial academic records handy when filling out this part.
Do not attempt to enter this important data from memory; all your courses and grades should be recorded exactly as they are on your transcripts. Your transcripts must show that you have completed at least 15 A-G courses with a letter grade of at least a C and a GPA of 3.4 for international students or the equivalent in your grading system.
At this stage of the application procedure, you don't need to submit your transcripts yet.
Test Scores
UC Berkeley once required SAT or ACT scores, however, they recently removed this requirement and no longer take them into account when selecting applicants or providing scholarships. You are still permitted to submit your test results, and once you enroll, they will be used as a different way to meet the minimum eligibility requirements for course placement.
You would have to enter your results on separate pages in the test score portion of the application if you took the AP or IB exams, the TOEFL or IELTS, or any other international examinations. You can also state whether you intend to take these tests in the future if you have not taken any.
Activities and Awards
The University of California will ask you to talk about your extracurricular activities and any accomplishments you have made outside of the classroom, just like any other undergraduate application. In this portion of the application, quality is preferred over quantity, so make sure to highlight the accomplishments and honors that you are most enthusiastic about.
All activities have been classified by UC Berkeley as either:
Award or honor: Any awards or commendations from a state, country, school, or organization
Educational preparation programs: Any program that has improved your academic performance or assisted you in getting ready for college courses
Other coursework: Courses like religion or leadership, that are not necessary for UC admission
Community service or volunteering
Work experience: Work placements, internships, or prior employment
Programs & Scholarships
You will be required to choose any applicable scholarship categories in your UC Berkeley application. There are no limitations on how many scholarships you can choose from. You can also choose the Educational Opportunity Program (EOP), which provides students with support while they are attending UC (in the form of mentoring, academic programs, financial aid, counseling, etc.).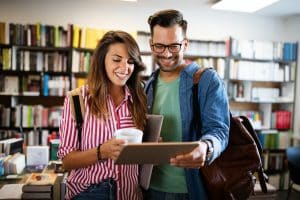 Personal Insightful Questions
In this section of your application, you are required to answer four of the eight personal insight questions. You can also talk about anything you didn't get a chance to address elsewhere in the application in the additional comments box. It might be a good idea to inform the admissions committee of any unusual circumstances in this portion.
Proof of Residency or Citizenship
If you are an international student, you must submit documentation of your immigration status and fill out a non-immigrant information form (NIF).
The application will also require you to answer several questions about yourself and your family; you might need assistance with these questions from your parents or legal guardians.
You can prove that you are proficient in English if you have completed all your secondary or high school in a nation where it is not the language of instruction by passing one of these tests no later than December of your final year of high school or secondary school and receiving the necessary marks:
An ACT English Language Arts (ELA) score of at least 24.
On the SAT, achieve a Writing and Language score of at least 31
Pass the AP exam in English Language and Composition or English Literature and Composition with a score of 3, 4, or 5
Earn a score of 6 or 7 on the English section of the IB Standard Level exam (Language A only)
Earn a score of 5, 6, or 7 on the English section of the IB Higher Level exam (Language A only)
An International English Language Testing System (IELTS) score of 6.5 or better is required
Score 6.5 or above on the IELTS Indicator score (for Fall 2022 only)
Test of English as a Foreign Language (TOEFL)* examination:
A minimum score of 80 on the Internet-based Test (iBT)
A minimum score of 80 on the iBT Home Edition
A minimum score of 60 for the test administered on paper
At least 115 points for Duolingo English Test (Fall 2022 and Fall 2023 only)
*Note: Only the highest composite score from a single sitting is accepted by UC; MyBest TOEFL is not accepted.
The minimal score may not be sufficient for admissions selection on a UC campus. Additionally, throughout the application evaluation process, some campuses may ask for an interview to assess English proficiency.
What Percentage Of Berkeley Students Are International?
What percentage of Berkeley students are international? For the 2021-2022 academic year, there are 45,057 students enrolled at UC Berkeley. This total enrollment is made up of 31,814 undergraduates and 13,243 graduate students. Around 17% of the total student body (7,892 in total) and roughly 12% of the undergraduate population are international students at Berkeley.
China is the top-ranking nation when looking at where international students are from, followed by South Korea, India, Canada, and Indonesia.
Do International Students Get Financial Aid At Berkeley?
It can be difficult to pay for education as an overseas student at an institution in the US. Federal, state, and university financial aid that is based on need are not available to international students. Federal, state, and/or institutional need-based financial aid can only be given to U.S. citizens, eligible non-citizens, and AB 540 eligible students.
We recommend the following to students from other countries:
Look into private organization scholarship opportunities in the United States and in your native nation. Consider your background, your intended or current subject of study, and potential career options as a starting point. Apply for grants and scholarships that are open by using these themes to find organizations that might be related to your hobbies and background.
Search for the department's name on the main Berkeley website to learn more about it, and then seek any awards or scholarships they might have available for incoming students.
Graduate student research assistantships and graduate student instructorships, which are directly supervised by each department, are two ways that graduate students might get financial support. Please get in touch with the Graduate Fellowships Office if you want to learn more about graduate fellowships or other sources of funding.
The financial aid resources listed below, which are offered by the Berkeley International Office, can assist international students who face unforeseen financial difficulties in finishing their degree programs.
Only international students with the greatest financial need and those who have gone through a major and unanticipated change in their financial position are eligible for the Berkeley International Office (BIO) need-based financial help. Awards are not meant to provide continuous support and will not cover full tuition and fees.
Applications open for roughly a month at the beginning of each semester, and results are revealed around eight weeks later. BIO sends an email to students to announce when an application opens.
Awards are not guaranteed to each application, and they are not disbursed until mid-semester, so you must make other arrangements to keep current on your tuition and fee payments.
If you need help making your initial payment for registration, you may sign up for the Fee Payment Plan or apply for a short-term emergency loan.
Eligibility
To be qualified to apply for these scholarships, you must:
Indicate financial need in your application.
Before the semester for which you are requesting aid, you must have finished two semesters at UC Berkeley while enrolled in your present program and visa status (Summer does not count toward the two-semester requirement).
Be a full-time student who is pursuing a degree at UC Berkeley.
Undergraduates are only eligible for Tuition and Fees Grants for two semesters, but they can still apply each fall semester to be evaluated for the Need and Merit-based Scholarship. The Emergency Aid Fund does not have a two-semester minimum.
Is Berkeley Good For International Students?
Applicants should consider a lot of factors when applying to colleges outside the country. Since it would take a lot of courage and financial preparation, a lot of students ask "Is Berkeley good for international students?" Famous for its outstanding academics, social activity, creativity, and diverse student body, the University of California, Berkeley attracts many elite students. The top professors in the country teach at Berkeley. They conduct ground-breaking research, think creatively, and give back to society. Students from California and around the globe actively participate in campus life, making the campus dynamic and alive.
More than 6,000 degree-seeking and visiting international students at Berkeley are hosted by the Berkeley International Office (BIO). The goal of the Berkeley International Office is to improve the academic experiences of international students and scholars by offering the UC Berkeley campus community the best advice, immigration services, advocacy, and programming.
In addition to the BIO, International Students Association at Berkeley (ISAB) is the largest association for international students at Berkeley. It started in 2009, and it was nominated as an outstanding student organization from 2010-2022.
Students from various backgrounds can benefit from the supportive academic and social environment that ISAB offers. It holds several activities to build Berkeley's multicultural community while promoting awareness of international culture among the university population. Along with the officers, ISAB has 7 core committees and hundreds of general members.
ISAB hosts several activities throughout the year, including Meet the Bears (International Students Orientation), World Food Fair, Speaker Series, iLink (Professional Networking event exclusively for international students at Berkeley), retreats with ISAB alumni and current members, and General Members' Bowling Night.
Berkeley Global Engagement offers professional certificate programs and short-term study opportunities for international students. Berkeley provides you with everything you need to succeed, including challenging coursework, advice from competent faculty, and opportunities to develop strong academic and professional networks.
The charming UC Berkeley campus is surrounded by the vibrant City of Berkeley, creating a singular microcosm of high-rise residences, offices, retail stores, dining establishments, state structures, and secret garden walks. You can observe fog rolling over San Francisco Bay and traffic moving down University Avenue in the direction of the Marina from Sather Tower's observation deck or other vistas on campus. As a resident of Berkeley, you will have access to a wide range of opportunities, experiences, people, places, and ideas.
For the ninth year running, UC Berkeley has been ranked first among public universities in the US and ranked fourth worldwide in the 2023 rankings of Best Global Universities. UC Berkeley has a lot to offer not just to local students but learners from all over the world. If you are interested to be part of the vibrant UC Berkeley community, start preparing your application as early as now. If you need an expert's advice regarding college admissions, AdmissionSight offers counseling services to help students gain admission to colleges. Feel free to book an initial consultation with AdmissionSight experts to learn more.