Princeton Waitlist for 2025
The town of Princeton, New Jersey is home to the Ivy League institution known as Princeton University. It is well-known for the caliber of its teaching staff, as well as for the excellent research and outstanding students it produces. Graduates of Princeton University are consistently ranked among the most accomplished academics and business executives in the world. Additionally, the institution is home to an impressive alumni network, which ranks among the very best in the entire globe.
Each year, Princeton University accepts fewer than eight percent of applicants, making it one of the most prestigious and difficult educational institutions.
To be considered for one of these spots, you must ensure that your application stands out among the tens of thousands of other applications that the admissions committee must review. But after putting more than 100 percent into your application and still being waitlisted, you're likely in a bind. Here at AdmissionSight, we want to assist you in any way we can, so keep reading to learn more about being waitlisted and the Princeton waitlist for 2025.
Does waitlist mean rejection?
After all of the extensive effort that goes into putting together an application, the time that is spent waiting for a response can feel like an eternity. The vast majority of applicants believe that they will, at some point, be sent a letter containing one of two straightforward outcomes: either acceptance or rejection. However, there are additional potential outcomes; as if the process of choosing a college wasn't already confusing enough.
Your application may have been "waitlisted" or "deferred," and you may receive notification of either status. What exactly does this entail? Should you be worried about this? The response is contingent on a variety of different aspects.
The concepts of waitlists and deferrals are distinct from one another, yet they do have some points in common. Even though none of these responses is an outright denial of your application, it does indicate that you will have to wait longer to find out if you have been accepted.
Being placed on a college's waitlist is similar to being placed in limbo between an acceptance and a rejection. You have not been accepted or rejected at this time. Neither of those outcomes has occurred. Nevertheless, the waitlist invariably results in either an acceptance or a rejection of the applicant. The student will be contacted at a later date by the institution or university to let them know whether or not they were accepted into the program.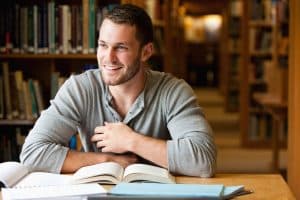 But why in the world would a college or university put a student on their waitlist in the first place? There are a lot of different reasons for this, but the most important one is that the institution or university does not want to throw away their chance to work with you.
Do you seriously wish to enroll in the educational facility? If you are waitlisted, you will be offered the option to either remain on the waitlist or, in essence, remove your application from consideration for the position altogether (so you probably will never know if you would have gotten accepted or not). If you indicate to the college that you want to remain on the waitlist, they will understand that you are interested in attending their institution. You might think of it as a sort of final exam that they will give you to ensure that you are truly committed to attending their college or university.
Schools have a maximum number of students that they can support (in terms of housing, financial aid, class size, and so on), so if the number of students that decide to enroll in the college/university that year is lower than the college's carrying capacity, then they start accepting students off the waitlist and vice versa. This is because schools have a limited number of students that they can support.
Contrastingly, you could be placed on a college's waitlist to soften the sting of their final decision to reject you or gradual rejection. The acceptance rate for waitlists is typically quite low, thus it may feel less devastating to be rejected after being placed on a waitlist rather than receiving a direct denial.
Being placed on a school's waitlist is preferable to be denied entry altogether because it indicates that you still have a shot at enrolling there. The common acceptance rate across all educational institutions for applicants who opt to remain on the waitlist is twenty percent, while the rate for selective educational institutions is seven percent, which is even higher than the percentage on Princeton's waitlist for 2025.
There are different factors to being waitlisted so it is specific to the college the answer to "Does waitlist mean rejection?"
How often do waitlisted students get accepted?
There's no exact answer to how often waitlisted get accepted because the percentage of students ultimately accepted off a waitlist can vary widely from one institution to the next.
The majority of the time, colleges have a set number of openings that need to be filled for the upcoming class. Once the deadline of May 1 has passed, they will be able to determine the actual number of students who have decided to enroll in the college or university. If there are still openings, they check the waitlist to see if anyone else is interested.
A certain institution or major having an insufficient number of students is an additional key aspect regarding available slots. Not only is there a general number that the institution anticipates it will have, but individual professors and other members of the faculty also anticipate a particular number of students will enroll in their class.
Many of the nation's most prestigious colleges and institutions make the number of applicants on their waitlists available to the public. After being waitlisted by a school, taking a look at these figures from previous years will help you get a better idea of the possibility that you will be admitted into the program.
If you are one on the Princeton waitlist for 2025, it does not mean that you have to just wait around (as the word implies). Instead, there are several things you can do right now to boost your chances of being taken off the waitlist, which will be discussed in the succeeding paragraphs.
One of the most helpful things you can do during this period is to compose a letter to the institution where you have been waitlisted. In the letter, you should emphasize that you are still interested in attending the institution and that it is your first option.
If you have achieved anything noteworthy while being placed on the waitlist, you can strengthen your application by revealing these achievements to the institution that placed you on the waitlist. As a general rule, these should be pertinent accomplishments and updates. It may not be as useful to tell the school about your successful science project, for example, if you are not applying to a major that concentrates on the study of science.
Even though you'll only have a month or two left of high school by the time you find out you've been waitlisted, it's still crucial to do well in all of your subjects and earn decent grades. The waitlisted applicants of many universities are permitted and even encouraged to give updates regarding any (positive) changes that may have occurred in their grades or GPA.
Waitlisted applicants who attempt to maintain communication with the institution, specifically the admissions committee/officer or regional dean, are often given a minor preference by certain educational institutions. In most cases, this entails communicating only through the use of email.
After you have been waitlisted, there are rare instances in which a school may be ready to accept and examine updated SAT or ACT scores that you have sent to them.
It is in your best interest to take a college up on their offer to interview waitlisted applicants or to let them come to campus for an interview if they are prepared to do any of these things. However, in most cases, schools do not do this. Make sure you are well prepared for the interview and have thought about how you will respond to the most important questions, such as why you want to attend this particular school and what you intend to accomplish with your education in the future. Concerning this, you can read further materials about Princeton conducting interviews here at AdmissionSight.
Should I accept the waitlist offer?
If you're still pondering the question "Should I accept the waitlist offer? It is entirely up to you to decide whether or not you would like to remain on the waiting list especially if it is from the Princeton waitlist for 2025. In light of this, if you give up your seat, you will be given up the opportunity to be considered for admission at a later stage in the cycle. However, if you are pleased about an offer from another institution, it may be in your best interest to accept that offer and start making concrete plans for your future rather than going through the process of being placed on a waitlist. Choosing to go in that direction is not in any way problematic.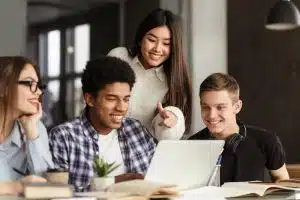 The waitlist almost always results in the acceptance of at least one person. Therefore, if you are still very interested in going to that particular college, it would be beneficial for you to remain on the waitlist and put in some further effort to ensure that you are the best candidate possible for the position you are applying for.
If you decide to stay on the waitlist, you should do so with the knowledge that you still have some work to do to maximize the opportunities that come with being on the waiting. Here at AdmissionSight, we will discuss in the following sections how to determine the strategy that will be most effective for your specific college, the steps you need to take to ensure that you have a spot on the waitlist and to update your application profile, and the reasons why it is still critical for you to have a solid backup plan.
Confronting the reality that in the end, the majority of waitlisted applications will not be approved is a necessary step in the process of developing a backup plan. This does not necessarily reflect adversely on you as there is always an element of luck involved, and competitive universities are required to reject a large number of otherwise competent applications as seen on the Princeton waitlist for 2025. Nevertheless, it may be challenging to accept that you cannot attend the school of your dreams.
The good news is that college can be whatever you make of it, and this is one of the many ways in which this is true. Even if at first glance another college doesn't appear to be the best option for you, you may still find yourself thriving academically in that particular college. You should continue moving forward as if you are rejected from the school of your dreams, and you should think about how to make the most of life at another school while you are waiting for news about your waitlist status. While you are waiting for news about your waitlist status, you should continue moving forward.
Your first order of business will be to make a significant choice: which institution's acceptance offer will you accept? The process of evaluating your options and settling on a choice is not always simple. We at AdmissionSight can provide smart advice based on your needs and goals to come up with the best decision for you.
After you have chosen a school to attend, you should comply with any requirements that are imposed by that institution to guarantee a place in the following year's matriculating class. You don't need to be concerned about this decision affecting your prospects of admittance off the waitlist because it won't, and the college that waitlisted you is aware that establishing a backup plan is a good and mature step to do.
Many educational institutions require accepted students to provide some kind of deposit before they may officially register for classes and, in some cases, before they can move into an on-campus residence. These deposits are typically nonrefundable, which means that if you get admitted off the waitlist at the institution of your first choice and then withdraw from the college of your second choice, you won't receive your money back even though you put it up initially.
Enrollment and housing deposits are not inconsequential expenses, particularly if your family income is on the lower end of the spectrum. If despite the possibility of a financial loss, you wish to remain on the waitlist, the most prudent course of action would be to proceed in the manner described above. If you are unsure as to whether or not you have the financial means to carry out this activity, you should consult with both your family and your guidance counselor for more advice on the matter.
What should you do if you receive the coveted admission letter during the summer? If you put in the effort to plan things out, rather than having to suffer through the wait, it will be an exciting surprise. There is always the possibility that you will end up changing your mind and deciding to attend the school that was your second option. In either case, you can have peace of mind in the knowledge that you responded to the challenge with maturity and insight.
What percent of Princeton applicants get waitlisted?
To answer "What percent of Princeton applicants get waitlisted?" You should know that the acceptance rate at Princeton was 4.38 percent, and the school had a yield of 78.32 percent. The Princeton waitlist for 2025 rate is 3.36 percent, and in the end, they accepted 15 percent of the waitlisted students who had agreed to take a spot on the list.
Between the years 2003 and 2020, Princeton University gave a place on the waitlist to an average of 1,153 prospective undergraduate students. Daily, 823 candidates took advantage of this offer. Both of these numbers rarely changed by a significant margin, the majority of Princeton waitlists contained between 789 and 906 students.
How many people does Princeton take off the waitlist?
In case you're wondering how many people Princeton takes off the waitlist upon learning about the Princeton waitlist for 2025, understand that the presence of a waitlist indicates that there is still a chance of admission to Princeton but there's no particular number of people taken off the waitlist. In a scenario like this one, you are advised to draft an additional letter in which you reiterate your strong interest in Princeton and highlight any achievements that you have achieved between the time you submitted your application and the time you received your decision and that you would like Princeton to be aware of.
You should be aware that the likelihood of being accepted to Princeton is still quite slim, but there is a chance, and you can try writing a letter to express how much you want to go there and what you could bring to the community there.
How long is the waitlist to get into Princeton?
You should be aware of the fact that each year, thousands of students who are interested in attending college inquire about the admissions process at Princeton University, which is widely regarded as one of the most selective schools in the United States. It is one of the oldest universities in the country and can count two previous presidents of the United States among its alumni. This university can be found in Princeton, New Jersey.
In addition to being a member of the Ivy League, Princeton University is widely recognized for having exceptional undergraduate education opportunities. If you are considering applying to Princeton University and want to write several short essays as part of your application, it is highly recommended that you consult with a college essay counselor before doing so.
In addition, all admissions choices at Princeton are made using a waitlist that is not rated. Waitlisted students will be prioritized for acceptance into the program if there are openings after the first of May. You will be notified by the school if you are placed on the waitlist, and you will be informed of the school's admission decision after May 1 if you are selected.
The number of candidates who are approved after having their names moved up on the waitlist fluctuates from year to year, as does the total number of applications who are placed on the waitlist. However, removing your name from the waitlist at any elite college is an extremely tough process.
As we previously discussed here at AdmissionSight, you need an excellent grade point average, good scores on either the ACT or the SAT, and a record of your participation in extracurricular activities in which you have exhibited your leadership talents. These are the requirements for admission to Princeton.
In addition to this, you will be required to compose an outstanding personal statement as well as many additional brief essays that are reflective and demonstrate that you have amazing writing talent.
The number of students who will be the first in their families to attend college has increased from 17 percent to 22 percent since last year. Princeton University has extended admission offers to 1,498 prospective students for the Class of 2025. Sixty-eight percent of the U.S. citizens and permanent residents who were accepted into the program self-identified as persons of color. This percentage includes students who are biracial and multiracial. The University has remained dedicated to maintaining its commitment to a holistic screening process despite the 15 percent increase in applications received during the last admission season.
In case you need assistance in preparing an outstanding letter to give yourself the best chance possible of earning admission if and when you are waitlisted, consider contacting our expert team here at AdmissionSight. Our team guarantees an immediate response to your concern and will provide professional assistance to your needs.