Is Susquehanna University Writers Workshop Worth It?
If you're an aspiring writer looking to hone your craft, gain valuable insights, and connect with a vibrant community of literary minds, you've come to the right place. The Susquehanna University Writers Workshop is a renowned haven for wordsmiths, nestled in the picturesque landscape of central Pennsylvania
In this article, we'll explore the rich history, exceptional offerings, and the transformative experiences awaiting writers of all levels at this prestigious workshop. Get ready to uncover the secrets to unlocking your creative potential and taking your writing to new heights.
Overview of Susquehanna University Writers Workshop
Susquehanna University is steeped in a rich history, with a mission that encompasses the cultivation of intellectual, professional, and personal development among its students. It's an institution where the environment brims with opportunities for learning and creativity, preparing students for their respective futures.
The university has a distinct emphasis on nurturing creativity, especially through its esteemed Writers Workshop. This workshop stands as a crucial facet of the university's commitment to fostering the literary arts, allowing students to delve deep into elements of craft in fiction, poetry, and creative nonfiction. The environment within the workshop is supportive, giving budding writers the chance to produce new work and refine it, experiencing firsthand the life of dedicated writers.
The creative writing course introduces students to various types of writing, including screenwriting, children's literature, and science fiction, embodying Susquehanna's diverse approach to the art of writing. These workshops and courses are where numerous individuals have found their literary bliss and built national reputations for themselves and the university.
In this vibrant environment, filled with opportunities and mentorship, students find their passion for writing and contribute to the university's literary legacy.
Why You Should Consider the Workshop
For every budding writer, nurturing one's talent is essential. One pivotal place where such talent receives comprehensive guidance is at the Writers Workshop at Susquehanna University. But why is this workshop such a game-changer for emerging writers?
Expertise
At its core, the Writers Workshop stands as a testament to Susquehanna University's commitment to literary arts. The workshop, currently in its 36th summer, boasts a legacy of providing America's most talented high school writers an unparalleled opportunity to hone their skills.
It is not just about writing, but also understanding the intricate elements of storytelling, and who better to impart this knowledge than seasoned mentors. With their extensive experience in the literary world, these mentors provide feedback that can be pivotal for young writers.
A Spectrum of Literary Genres
Every writer is unique, and so are their interests. Recognizing this, the Writers Workshop ensures that students are exposed to a diverse range of literary genres. From soul-stirring poetry to engaging prose, students can explore and immerse themselves in the genre of their choice.
Additionally, the university's Creative Writing course delves into various writing types such as screenwriting, children's literature, and even science fiction. This holistic approach ensures that every student, irrespective of their literary inclination, finds their niche.
In conclusion, the Susquehanna University Writers Workshop is not just another writing course. It's a transformative journey, one that molds raw talent into literary prowess. Whether you're an aspiring poet, a budding novelist, or someone exploring the vast world of literary genres, this workshop promises an experience that's enriching, educative, and truly empowering.
What Happens Inside the Workshop
The Writers Workshop at Susquehanna University is more than just a series of lectures. It's a haven for budding writers, a place where creativity is cultivated, and raw talent transformed. But what really happens within the walls of this esteemed workshop? Let's take a sneak peek into a day at the Writers Workshop.
Morning Sessions
The day often begins with an invigorating session focused on the theoretical aspects of writing. Here, participants delve into the nuances of different literary genres. Whether it's the rhythmic patterns of poetry or the narrative arcs in fiction, these sessions offer a deep understanding of literary constructs.
However, the theory is always intertwined with practice. Students are frequently prompted to pen down their thoughts, reflections, or even the beginnings of a story, making every session interactive and dynamic.
Interactions with the Faculty
The seasoned mentors at the workshop are more than just teachers; they are guides, helping each writer navigate the vast ocean of words. Their expertise spans a multitude of genres, from fiction and poetry to screenwriting and science fiction.
Individual sessions with faculty allow students to receive personalized feedback, refining their craft piece by piece.
Guest Writers' Talks
One of the workshop's unique facets is the interactions with guest writers. These are individuals who've made significant marks in the literary world.
Hearing their journey, understanding their process, and absorbing their wisdom offers participants invaluable insights. It's not just about learning from their successes but also understanding the hurdles they faced and how they overcame them.
Afternoon Peer Workshops
As the day progresses, the atmosphere becomes more collaborative. Students split into smaller groups for peer workshops, discussing different areas of craft, reading, writing samples, and workshopping new pieces.
This is where the magic truly happens. The amalgamation of diverse perspectives leads to richer stories, as peers provide feedback, suggest edits, and often inspire new directions for a narrative.
Hands-on Writing Exercises
The perfect blend of theory and practice is what sets this workshop apart. Students aren't just passively absorbing information; they're continually prompted with writing exercises.
Whether it's a spontaneous poetry challenge or a short story prompt, these exercises ensure that students are consistently applying what they've learned.
Evening Reflections
As the day winds down, participants gather for a session of evening reflections. Here, they share their writings from the day, discuss their challenges, and celebrate their breakthroughs. It's a time for introspection, understanding one's growth as a writer, and setting goals for the next day.
Overall, the Susquehanna University Writers Workshop is an embodiment of holistic learning. It's where theory meets practice, where individual growth is amplified by collective wisdom, and where every budding writer finds both their voice and their community.
Benefits Beyond Writing: Networking and Future Opportunities
Susquehanna University's Writers Workshop is a launchpad for budding writers' careers. Beyond the realm of mere words, the workshop acts as a robust networking platform, offering myriad opportunities that extend far beyond the confines of the campus.
Interactions with Established Writers
One of the hallmarks of this workshop is the access participants have to established writers. These aren't just fleeting interactions but meaningful engagements.
Listening to their narratives, understanding the intricacies of their writing process, and receiving firsthand advice, workshop attendees get an unparalleled peek into the literary world.
Face Time with Publishers and Agents
Often, the road from a manuscript to a published book is riddled with obstacles. One of the workshop's invaluable offerings is introducing budding writers to publishers and agents.
These industry stalwarts often hold sessions, providing insights into what they seek in manuscripts, the dos and don'ts of pitching, and the ever-evolving landscape of the publishing world.
Doors to Internships and Jobs
These networking opportunities aren't just informational. They often transform into tangible outcomes. Interactions at the workshop have led to internships with renowned publishing houses, editing gigs, and even full-time job placements.
For many, the workshop is the first step in a rewarding literary career.
Publishing Opportunities
One of the tangible benefits of the workshop is the platform it provides for publication. From anthologies that curate the best pieces of the workshop to established journals and magazines open to submissions, many attendees find their first published work's roots in the workshop.
An Everlasting Community
The benefits of the workshop don't end when the sessions conclude. Alumni groups and communities ensure that the camaraderie formed during the workshop days continues.
These groups act as support systems, sharing opportunities, providing feedback, and ensuring that the spirit of the workshop lives on.
In essence, Susquehanna University's Writers Workshop offers much more than writing skills. It acts as a bridge, connecting passionate writers to a world brimming with opportunities, ensuring that their voice finds both resonance and reach.
Susquehanna University Writers Workshop vs Others
In the pantheon of writers' workshops across the United States, Susquehanna University's Writers Workshop shines as a beacon for budding literary talents. Here's a look into what sets this remarkable initiative apart from the crowd:
Historical Significance & Commitment
With over 36 years under its belt, Susquehanna's workshop stands as one of the longest-running programs of its kind. This longevity is a testament to the University's commitment to literary excellence and its ability to evolve with the times.
Campus Environment
Nestled in the scenic landscape of Selinsgrove, PA, Susquehanna University offers a tranquil environment that is both inspiring and conducive for creativity. This serene backdrop allows writers to tap into their deepest thoughts, offering an escape from urban distractions.
Renowned Faculty
The workshop isn't just about learning the craft; it's about learning from the best. Susquehanna's faculty comprises established writers, editors, and scholars who bring with them a wealth of experience and knowledge.
Their mentorship is invaluable, ensuring each participant gets personalized attention and guidance.
Tailor-Made Curriculum
Susquehanna stands out for its adaptive curriculum. From intensive sessions on craft, genre-specific modules, to hands-on writing exercises, the workshop caters to diverse writing interests. High school students, in particular, receive targeted modules that help hone their unique voices.
State-of-the-Art Tools & Platforms
In the digital age, the written word extends beyond pen and paper. Susquehanna's workshop integrates state-of-the-art tools and platforms, familiarizing participants with the latest in writing software, publishing platforms, and digital literature trends.
A Launchpad for Aspiring Writers
Beyond just a learning experience, the workshop acts as a significant launchpad. With its magazine that publishes poems, stories, and essays from high school students, attendees get a unique platform to showcase their work to a broader audience.
Comparative Value
While there are several prestigious workshops around the country, Susquehanna offers a blend of history, expertise, and value.
The intensive sessions, combined with the networking opportunities and publishing avenues, provide participants with an experience that is not just educational but transformative.
In conclusion, Susquehanna University's Writers Workshop isn't just another program; it's an institution in itself. The combination of its rich history, expert faculty, cutting-edge tools, and an environment that fosters creativity makes it a premier choice for aspiring writers. It's not just about writing; it's about shaping the future literary voices of our generation.
Susquehanna University Writers Workshop Application Process
Submission of Writing Portfolio
Aspiring participants are asked to submit a portfolio that showcases their creativity and writing skills. This portfolio should include 3–5 pages of creative compositions, demonstrating the versatility and depth of the writer.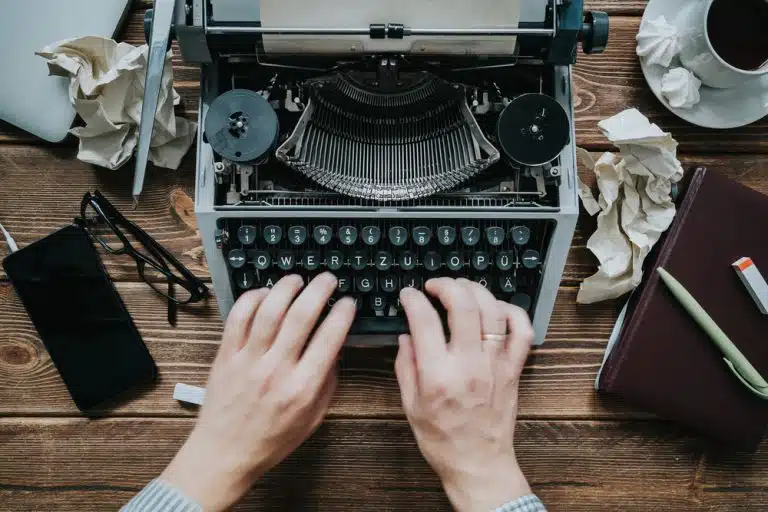 Types of Work Accepted for Portfolio
The university is open to various forms of creative writing. This inclusivity extends to genres such as fiction, poetry, memoir, and journalism, providing applicants with the freedom to express in a manner they resonate with most.
Poems: Poetic compositions of any form or style.
Fiction: Short stories, novellas, or excerpts from longer works.
Creative Nonfiction: This includes personal essays, memoirs, travel writing, and other forms of factual writing expressed in a creative, personal manner.
Review Process
The submitted portfolios undergo a comprehensive review by the workshop's faculty members, ensuring a professional and objective evaluation.
Additional Information
Susquehanna University offers guidance on how to complete the portfolio, ensuring aspiring writers can present their best work. Information about the summer writers workshops is available on its website, providing insights into what participants can expect.
Tips for Prospective Students: Making the Most of the Experience
Embarking on the journey at Susquehanna University's Writers Workshop can be both thrilling and daunting. To ensure you get the best out of this experience, here are some actionable tips tailored for incoming students:
Come Prepared: Before attending, familiarize yourself with the workshop's schedule and reading materials. Pre-reading can provide a head start, allowing you to dive deep during sessions.
Be Open-minded: Every writer has a unique voice, and it's essential to respect that diversity. Embrace new ideas, genres, and writing styles you encounter. This broadened horizon can enrich your own writing.
Receptivity to Feedback: Remember, critique is not personal but a tool for growth. Renowned faculty and peers will offer constructive feedback. Listen actively, assimilate, and incorporate their insights to refine your craft.
Engage and Collaborate: Engage in group activities, attend all sessions, and collaborate with peers. Sharing ideas, brainstorming, and co-writing can lead to unexpected and brilliant results.
Network Actively: The workshop is a melting pot of literary talents, including established writers, publishers, and agents. Connect with them, ask questions, and glean insights into the publishing world and writing as a profession.
Document Your Journey: Keep a journal during the workshop. Note down lessons learned, memorable moments, and areas for improvement. This will serve as a valuable reference in your future writing endeavors.
Stay Connected Post-Workshop: The Susquehanna writing community extends beyond the workshop's duration. Join alumni groups, attend follow-up events, and stay connected. These networks can open doors to internships, publishing opportunities, and more.
Keep Writing: The end of the workshop shouldn't mark the end of your writing. Use the skills and knowledge acquired to continue your writing journey. Set aside dedicated writing hours daily or weekly, and remember, consistency is key.
Share and Celebrate: Take pride in your work. Share your writings, whether it's through blogs, literary magazines, or even Susquehanna's platform for high school writers.
In conclusion, the Susquehanna Writers Workshop promises a transformative experience, but like any educational journey, what you gain depends significantly on what you put in. With an open heart, receptive mind, and proactive approach, you can ensure this becomes a landmark phase in your literary journey.
Conclusion
If you love writing and want to make a mark in the writing world, the Susquehanna University Writers Workshop is a great place to start. It offers more than just regular writing classes. You get deep training, guidance, and join a group of other passionate writers.
The workshop isn't just about the lessons or the beautiful campus. It's about the many success stories of writers finding their unique style. The teachers here are experts, and they help everyone get the most out of each class.
The best part? This workshop doesn't just help you now. It sets you up for future success. The connections and skills you gain here will open up many doors and opportunities for you.
So, if you're a new writer, don't overlook this workshop. Think of the Susquehanna University Writers Workshop as your guide in the big world of writing. Jump in, learn, grow, and start your writing adventure.
If you're set on getting into a world-class college but aren't sure how to make it happen, we can help! AdmissionSight is a leading college entrance expert with over a decade of experience helping students just like you get into the schools of their dreams.
At AdmissionSight, we focus on offering a wide range of services, all aimed at helping students perfect their applications to catch the attention of admissions officers. Contact us today to schedule a free consultation and learn more about what we offer.