The Best Foreign Language Colleges
What are the best foreign language colleges?
What are the best foreign language colleges? No matter where you live, having the ability to speak not just one but two or more languages is a skill that is becoming more in demand as globalization continues to accelerate.
It doesn't matter if you want to major or minor in a language, or just take a ton of language classes in college; certain educational institutions provide opportunities for learning foreign languages that are exceptional, cutting-edge, or just plain cool in some way.
If you want to know why these universities are ranked so highly, glance over the overview of some of them to understand why they are considered the best foreign language colleges:
Middlebury College
The Language Schools at Middlebury are well-known among people who are interested in learning languages because they offer a highly immersive setting for language study during the summer.
Because of this, you might anticipate that Middlebury College itself would be a good place to pick up a new tongue, and the school lives up to your expectations in this regard. Their excellent program is available in eleven different tongues, which include Arabic, Chinese, French, German, Hebrew, Italian, Japanese, Korean, Portuguese, Russian, and Spanish.
It also includes partnerships with the Monterey Institute of International Studies, where you can complete an accelerated Bachelor of Arts or Master of Arts degree from Middlebury and Monterey, and the Middlebury C.V. Star Schools Abroad, where you can study a language in a foreign country.
University of California, Los Angeles
UCLA is more than just a large university located in a major city in the United States. In addition to that, it is a center for language study.
They provide a wide variety of languages, which is enough to make the language departments of most universities green with envy. They offered courses in Armenian, Quechua, Uzbek, and Yoruba.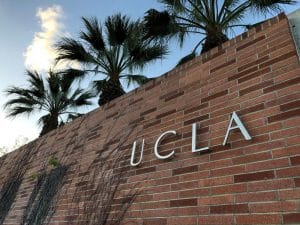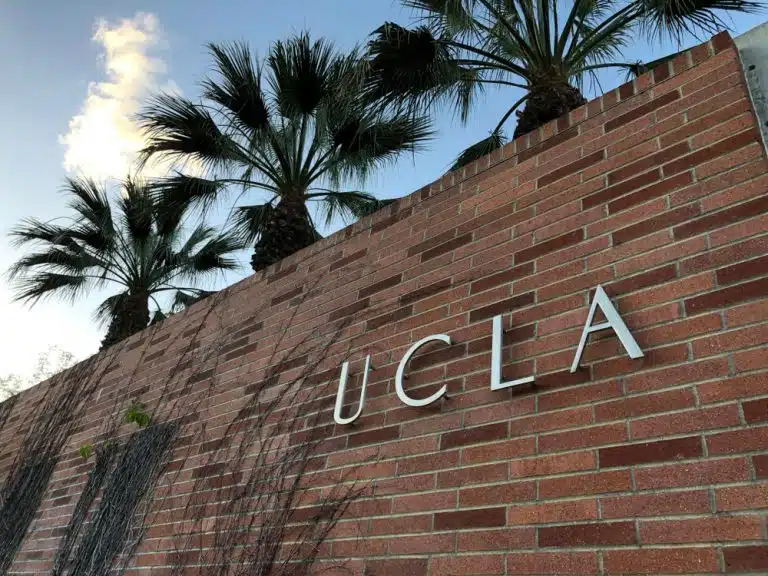 Their Center for World Languages provides a vast array of resources for language learners, such as an online database of learning material for more than 150 "less commonly taught languages," an Italian library, and workshops on the teaching of foreign languages. These resources can be accessed through their website.
And because the Center for World Languages at UCLA is interested in second language acquisition as one of its research foci, the university's language classrooms are always on the lookout for new and innovative approaches to language learning.
University of Wisconsin–Madison
According to the statistics, the University of Wisconsin at Madison graduates more language majors each year than any other university in the United States. Thus, it is ranked highly as one of the best foreign language colleges in the country.  Students, while they are enrolled at the institution, have access to an impressive collection of language learning resources. These resources include classes in more than 40 different languages as well as study abroad programs that have connections to more than 60 different countries.
The conversation tables at the University of Wisconsin–Madison number an impressive 26, and they hold meetings consistently throughout the academic year. These tables provide a setting for students to engage in unstructured conversation outside of the classroom.
There is also the Russian Flagship Program, which is funded by the federal government, as well as the Language Institute, which is a center for research, career counseling, and interdisciplinary studies.
Cornell University
Students at Cornell can take classes in a wide variety of languages, ranging from Akkadian to Zulu. There are a total of 52 languages that can be studied, including 31 that can be done so for a period of at least two years.
Both a language laboratory and a media library are located within the Language Resource Center at this educational institution. In addition to this, it offers talks on learning languages, many of which take an interdisciplinary approach.
One of the things that have made Cornell stand out in the past is the fact that it offers immersion programs in Asian languages, the most recent of which is a summer intensive in Mandarin. The Cornell University Language Program is still very strong overall, even though the future of these specific offerings is unknown.
Harvard University
Harvard, a well-known institution, is one of the best foreign language colleges in the country. As an illustration, it offers classes in more than 80 different languages, which is more than any other college in the United States.
The Language Resource Center at the school is equipped with screening rooms, a computer lab, and a room dedicated to watching international television (complete with armchairs!). And if the resources available on campus aren't enough for you, the school also offers a discounted subscription to Rosetta Stone, so you can learn the language without breaking the bank.
Indiana University
Indiana provides instruction in a bewildering variety of foreign languages and houses the Center for Language Technology, which organizes consistent language learning events such as workshops, conversation hours, and festivals for students.
Language flagship programs are offered at this institution in greater numbers than at any other university in the United States. These programs provide students with one-on-one tutoring, group instruction, immersive environments, and interdisciplinary work to help them achieve ACTFL Superior proficiency within four years.
University of Pennsylvania
The University of Pennsylvania, much like other leading institutions in the field of language education, provides an extensive range of language courses. Hence, it is unquestionably among the best foreign language colleges in the nation.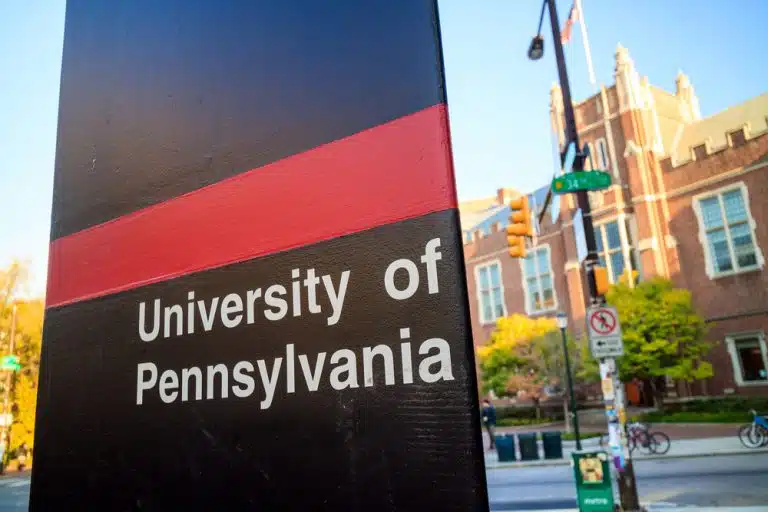 The Penn Language Center is an aspect of the program that sets it apart from others. You can request a language tutor through the center, or you can sign up to become a tutor yourself, and you can also take assessments to determine your level of competence in a language.
You can also enroll in specialized language courses in fields such as business or the medical professions if you have an interest in those fields. Sign language is another field that offers such courses.
Stanford University
Stanford emphasizes that its program places a greater focus on "doing rather than knowing" because it is geared entirely toward the acquisition of skills. The Digital Language Lab, which is responsible for the administration of spoken and written exams (including the Simulated Oral Proficiency interviews, which students need to pass to graduate), is instrumental in the accomplishment of a significant portion of these goals.
In addition, students at Stanford have convenient access to a wide variety of opportunities to pursue their education in other countries; by the time they graduate, half of all Stanford students will have completed at least one overseas academic experience.
University of California, Berkeley
Berkeley is recognized as one of the best foreign language colleges in America. Students at UC Berkeley who are interested in gaining an understanding of how people learn languages and how languages interact with their broader cultural context have the option of supplementing their studies with a minor in Applied Languages, in addition to taking courses and potentially majoring in one of the almost 70 languages offered by the university.
In the meantime, the Berkeley Language Center is a bustling center for both education and investigation. The center is responsible for a variety of activities, such as the publication of a journal, the organization of a series of workshops, and the compilation of a collection of film clips for students to watch in a foreign language.
Yale University
In contrast to its archrival Harvard, Yale only offers instruction in 53 different languages. Students at Yale who are studying a language other than English are not, however, ignored. The Center for Language Study provides a successful tutoring program in addition to classes in languages that are used for specific purposes, such as medical Chinese and medical Spanish.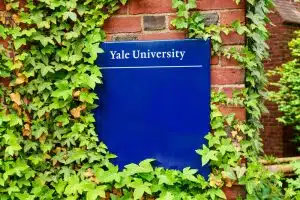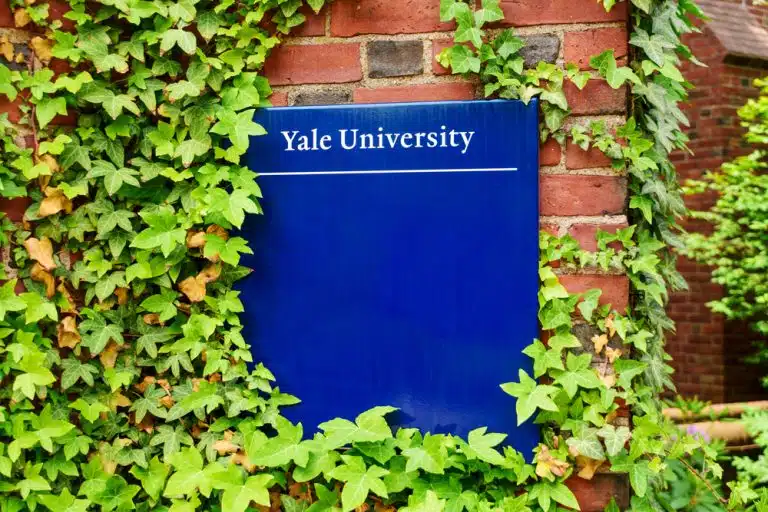 In addition, if the language you want to learn isn't one of the 53 offered through the program, you can still apply to the Directed Independent Language Study program to receive funding and support for independent study for a maximum of four semesters.
What to look for when choosing the best foreign language college?
What should you look for when selecting the best college for foreign language study? The primary thing that you should investigate in any department of foreign language colleges that you are considering enrolling in is their mainstay; in other words, what languages do they teach?
On the school's website, you should be able to locate a list of the available options. You should check to see which languages are taught consistently and which are only offered sporadically if this is important to you. The languages that will constitute the bulk of their curriculum are the ones that will be taught by permanent faculty members.
The method by which the languages are taught is the next aspect to take into consideration. For instance, some educational institutions offer immersion programs that students can enroll in. If you are considering majoring in a language, you should look into the prerequisites first to get a better idea of what the field entails.
Finally, investigate any additional privileges and materials that the school has to offer. Does the language center offer events for the public to attend? What are the opportunities for studying in other countries?
Because each school on our list of the best foreign language colleges places a slightly different emphasis on certain aspects of language learning, you will want to do as much research as you can on the specific programs that interest you before enrolling in any of them.
For instance, every school possesses at least one language center; however, some of these centers are geared more toward research, others provide tutoring, still, others host events and workshops, and so on. In a similar vein, all of the schools offer the chance to study in another country, although the specific programs that are offered by each school will vary slightly from one another.
You should be able to get a good picture of that institution by focusing on both the essential components of its curriculum and the unique ancillary offerings that set it apart from others. And if you want to have all your questions answered, there's no substitute for going there in person.
Is a degree in a foreign language worth it?
Is it beneficial to earn a degree in a foreign language? The more people we meet and the deeper the connections we build with them, the more important it is for us to be able to communicate in a language other than our native tongue. The first step in achieving this goal is to enroll in a program at one of the best foreign language colleges.
When pursuing a degree in a foreign language, there is more to learn than simply understanding and speaking a language that is not your native tongue. Students become familiar with the language and cultivate an appreciation for it in both formal writing and everyday conversation as they study it. In addition to this, students develop an awareness of the culture that served as the inspiration for the language.
In most cases, students have the opportunity to select the language in which they wish to concentrate their studies. The four most common languages studied as part of a Foreign Language major are Spanish, French, Italian, and German.
After the course, it is expected that the student will be able to communicate their thoughts and ideas in the target language with a certain degree of fluency. Students not only improve their self-assurance and ability to communicate in the target language, but they also become proficient in translating what they learn back into English.
The following are some of the reasons you should consider majoring in a foreign language:
You gain more confidence.
You improve your level of cognitive ability.
You become more creative as a result.
You achieve a greater level of comprehension regarding the cultures of other people.
You have a stronger ability to connect with other people.
You gain exposure to foreign literature.
If you choose to go abroad for school, you may be eligible for financial aid.
You become more connected to people and improve your ability to network.
If you're set on getting into one of the best foreign language colleges but aren't sure how to make it happen, we can help! AdmissionSight is a leading college entrance expert with over a decade of experience helping students just like you get into the schools of their dreams.
At AdmissionSight, we focus on offering a wide range of services all aimed at helping students perfect their applications to catch the attention of admissions officers. Contact us today to schedule a free consultation to learn more about what we offer.