Understanding the National Merit Commended Scholar
What is a national merit commended scholar?
What is a national merit commended scholar? When thinking about college admission, scholarship sound very attractive. Even better, you've already applied for this award by simply taking the PSAT in the fall of your junior year!
However, it can't be that simple. In spite of the fact that more than 4.5 million high school juniors took the PSAT in the past year, only 7,500 were chosen as finalists for the National Merit Scholarship, according to the College Board. That amounts to less than 5% of the total.
How can a high school student qualify for the National Merit Scholarship? What is a "national merit commended scholar" in detail? What does the admissions process signify for your prospects at prestigious colleges? Does receiving the National Merit designation have advantages besides the initial scholarship opportunity?
The PSAT, also known as the National Merit Scholarship Qualifying Test, is taken by more than 3.5 million high school students annually. This test will give you a good idea of how you will do on the SAT and tell you if you will be eligible to be a national merit commended scholar.
You have the chance to experience what it's like to take a standardized test with the PSAT. Your test results are not transmitted to colleges and have no bearing on your high school grades. Even so, you should treat this exam seriously. Your eligibility to be a national merit commended scholar is based on your PSAT results.
Understanding the PSAT
In the fall of their sophomore or junior year of high school, the majority of students take the PSAT. Find out when the PSAT test dates, and how to register for the test at your school by asking a teacher or school counselor.
For the PSAT, many students do not prepare. If you decide to study for the PSAT, you will have a big advantage over your classmates. In actuality, studying for the SAT is the best method to get ready for the PSAT.
National Merit Commended Scholar Requirements
What are the national merit commended scholar requirements? Priorities come first. A national academic competition for high school students to win scholarships that will pay for their college education is called the National Merit Scholarship Program. The National Merit Scholarship Corporation (NMSC) oversees its administration.
Students who perform well on the PSAT are eligible for the National Merit Program. Actually, the test's full name is the Preliminary SAT/National Merit Scholarship Qualifying Test or PSAT/NMSQT for short. Don't take the PSAT 10, an alternative that won't count for the National Merit Scholarship, but the official PSAT/NMSQT instead.
High scorers may be named "commended students," "semifinalists," or (after submitting an additional application) "finalists" by the NMSC after receiving their PSAT results. About 7,500 students are chosen from the finalist list to receive scholarships.
To be eligible as a national merit commended scholar, AdmissionSight has listed out the three main requirements:
The PSAT/NMSQT must be taken by students in the designated high school program year and no later than the third year of grades 9 through 12. Typically, this means that junior-year students should take the test in the fall.
Second, applicants must be homeschooled or full-time students at a traditional high school. They must also have good grades and plan to go to college in the fall after they graduate from high school.
Finally, in order to qualify, students must either be U.S. citizens or permanent residents who are enrolled in high school overseas or who are attending high school in the United States, the District of Columbia, or another U.S. commonwealth or territory.
The NMSC will use a few factual questions at the start of the PSAT/NMSQT to establish a student's eligibility for the program.
National Merit Commended Scholar Cutoff
When is the national merit commended scholar cutoff? Students who took the PSAT in October 2021 should refer to the cutoffs in the table below. (Alternatively, these are the requirements for the Class of 2023.)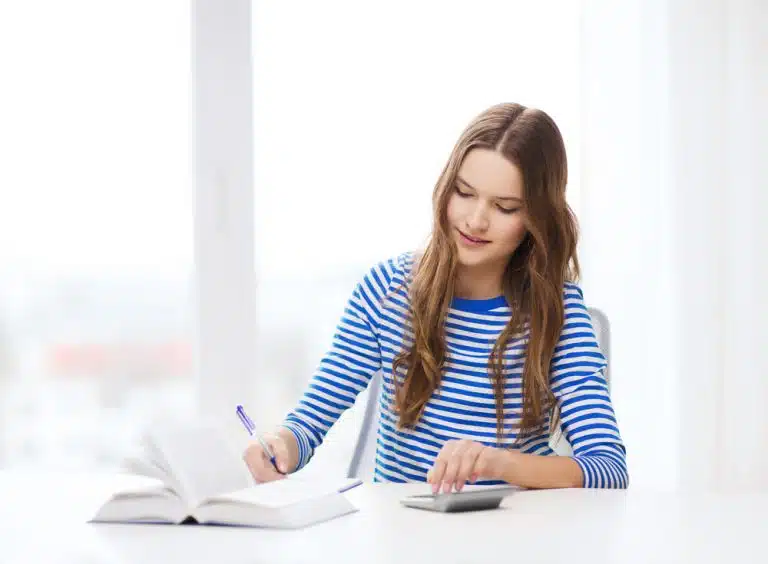 The complete list of Selection Index scores for National Merit Semifinalists is shown below.
| | |
| --- | --- |
| State | Selection Index |
| Alabama | 212 |
| Alaska | 210 |
| Arizona | 214 |
| Arkansas | 210 |
| California | 220 |
| Colorado | 217 |
| Connecticut | 221 |
| Delaware | 218 |
| DC | 223 |
| Florida | 216 |
| Georgia | 218 |
| Hawaii | 215 |
| Idaho | 215 |
| Illinois | 219 |
| Indiana | 214 |
| Iowa | 212 |
| Kansas | 214 |
| Kentucky | 212 |
| Louisiana | 213 |
| Maine | 215 |
| Maryland | 222 |
| Massachusetts | 220 |
| Michigan | 218 |
| Minnesota | 216 |
| Mississippi | 210 |
| Missouri | 213 |
| Montana | 207 |
| Nebraska | 212 |
| Nevada | 210 |
| New Hampshire | 213 |
| New Jersey | 223 |
| New Mexico | 208 |
| New York | 219 |
| North Carolina | 217 |
| North Dakota | 209 |
| Ohio | 216 |
| Oklahoma | 211 |
| Oregon | 216 |
| Pennsylvania | 218 |
| Rhode Island | 216 |
| South Carolina | 213 |
| South Dakota | 212 |
| Tennessee | 215 |
| Texas | 219 |
| Utah | 211 |
| Vermont | 213 |
| Virginia | 221 |
| Washington | 220 |
| West Virginia | 207 |
| Wisconsin | 213 |
| Wyoming | 207 |
| Average Score | 215 |
The bar was extremely high if you took the test in Washington, DC. You needed a score of 224 or above. The states with the lowest cutoffs, at 207, were West Virginia, North Dakota, and Montana. For all states, the average cutoff was 215;
If you haven't taken the PSAT yet but want to be considered as a National Merit Commended Scholar, you should strive for a Selection Index score that is 2–5 points better than the state-specific cutoff. Because qualifying scores can vary a little from year to year, you should set your sights a little higher.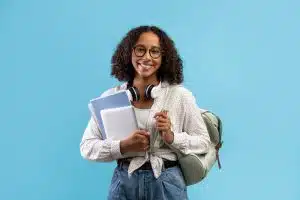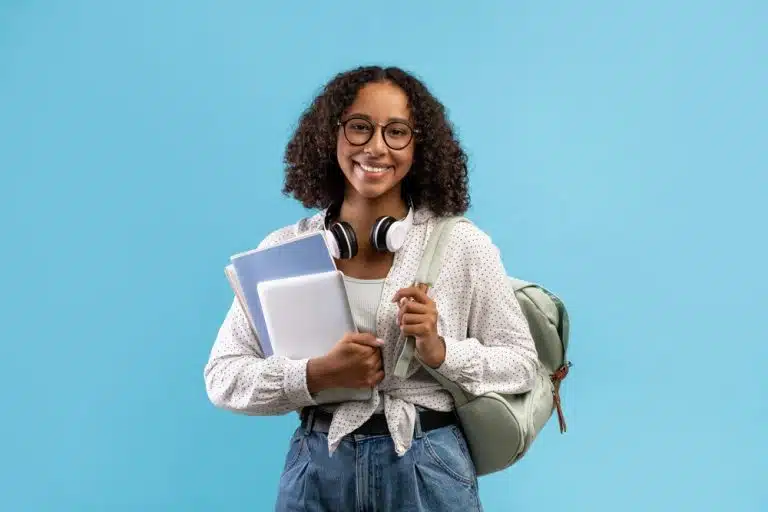 Stages of Becoming a National Merit Commended Scholar
Program Recognition Students. Students who scored in the top 50,000 on the PSAT are informed that they made the first cut in April. If you are given this recognition and meet the requirements to be a semifinalist or commended student, your school will let you know.
There is around one-third of the recognized pupils are semifinalists. The PSAT semifinalists represent each state's top scorers. You will receive a new application to continue in the National Merit Scholar competition if you are chosen as one. This application takes into account community activity and has an essay component.
Commended Students. Around two-thirds of the program recognizes students earn is a Letter of Commendation in late September of their senior year. Although students cannot advance in the competition as a result of this letter, it still looks good to college admissions offices and might qualify them for particular scholarships.
Finalists. If you were chosen as a finalist, your high school and the two institutions you nominated will be notified in February of your senior year. A Certificate of Merit serves as official documentation of this wonderful honor. Up until this point, about 15,000 semifinalists had advanced.
Merit Scholars. In March, approximately 7,500 seniors are informed that they have been named "Merit Scholars" and had been selected to win the $2,500 National Merit Scholarship. The finalists were chosen based on their qualifications, aptitudes, and achievements. There are various business and academic awards available in addition to being a National Merit Commended Scholar. Depending on the company or institution, the quantities change.
If you're set on being a National Merit Commended Scholar, start by excelling in your classes and getting ready for the PSAT. As soon as you can, start. The summer is a great time to prepare for the PSAT because it is only offered once a year, in the fall.
In order to increase your chances of success, get assistance when writing your application. For more than ten years, AdmissionSight has helped students with their college applications. You can also take a look at our advice on how to stand out when making a scholarship application. To have a thorough discussion, it is advisable to schedule an initial consultation with us.