USC Letters of Recommendation
How Many Letters Of Recommendation Does USC Require?
A letter of reference may be just what an application needs to stand out from the crowd. USC letters of recommendation that are prepared by professionals will highlight your abilities, personality, and unique qualities while also coming from a reliable external source.
How many letters of recommendation does USC require? USC requires one letter of recommendation from your school counselor or a teacher. However, the School of Cinematic Arts requires two USC letters of recommendation from past professors, in any format. It is necessary to have at least one letter of recommendation from either your school counselor or a teacher.
It is unnecessary to resubmit counselor recommendations or teacher evaluations that were submitted via the Common Application to fulfill the criterion. You can use SlideRoom to provide additional letters.
Although they are not required for admission, additional letters of recommendation are accepted. The letter should be addressed to the Admissions Committee and may be written using the recommender's personal letterhead. The letter should have your full name for it to be routed to your application file more easily.
Letters can be delivered in person or via mail. Additionally, recommenders can email their letters to the appropriate school counselor. Again, additional recommendation letters are not required and do not need to be submitted before the application deadline. To ensure that they are considered along with your application, they should be submitted as close to the deadline as possible.
What Should Be In A USC Recommendation Letter?
Most universities will need two to three letters of recommendation from applicants. However, USC just requires on counselor or teacher recommendation letter.  Consider a few key elements when deciding which instructor to request from.
Are they familiar with you? They won't have much to say in the letter if they don't. Better still is a person who has known you longer. They will have a lot more to say if they have known you for two years as opposed to just two months.
Do they have a favorable opinion of you? The answer must be a "yes" to be able to produce a great letter.
Of course, you should also take their communication skills into account. You want the admissions committee to genuinely understand who you are, what your strengths are, and why you should be admitted.
Now, that you have an idea of whom to ask for your USC letters of recommendation, you might wonder "What should be in a USC recommendation letter?" A strong letter of recommendation addresses the query: Why should the school choose you from a competitive field of qualified applicants? It highlights the abilities and characteristics you possess that will make you a fantastic fit for the program.
The author should describe how they came to know you and the length of time you knew each other. The discussion should next turn to the specific reasons why they are endorsing you for the program. Being specific is essential, and a letter will be more compelling if it includes detailed stories that highlight your work and abilities. They also demonstrate the sincerity and enthusiasm of your letter's author. There should be concrete evidence that you are a great candidate.
Even though USC letters of recommendation are official documents, still, having a sense of personality for each one is encouraged. The admissions committee might be less satisfied with it if it is succinct, dry, or detailed. Thus, some crucial details before your recommenders can begin writing should be provided. What you should relay to them is as follows:
A copy of your personal statement and a sentence outlining your career ambitions
Your most recent resume
A list of the schools you're applying
Instructions for the letter of recommendation
Current transcript
When the letter should be submitted
Specific things you would like to be included in the letter
If you are still unsure of whom to ask for a recommendation, here are some tips from AdmissionSight on choosing an instructor to write your recommendation letter.
What Is The Deadline For USC Recommendation Letters?
What is the deadline for USC recommendation letters? Early action or early decision admissions, a popular admission plan used by many candidates to obtain an admissions advantage, are not available at USC. The deadlines for applications to USC are December 1st and January 15th. Those applications submitted before December 1 are eligible for scholarships while those applicants who submit their applications by January 15 could not be part of the scholarship review any longer.
| | |
| --- | --- |
| Application Timeline | Deadline |
| Scholarship Deadline | December 1 |
| Regular Decision | January 15* |
| | |
*A few USC programs, including the Kaufman School of Dance, the Iovine and Young Academy, and the World Bachelor in Business (WBB) program, have a regular decision deadline of December 1st. These programs include all Dramatic Arts, Cinematic Arts, and Music programs.
Find an instructor or counselor to write your USC letters of recommendation at least six months before the application deadline. If you will ask for a few weeks prior to the due date, there may not be enough time for them to finish the letters. It's acceptable to follow up if you're still waiting on the letter and the deadline is drawing near. Just make sure you follow up considerately and after ample time has passed that it feels required for follow-up rather than being pushy.
What Are The Requirements To Get Into USC?
Consider how each component of your application will enhance your personal narrative while planning how to get into USC. Now, what are the requirements to get into USC? Let's check the list of requirements below.
Common Application
Official Test Scores (Optional)
USC tracks the greatest scores for students who have taken tests more than once when they submit their test results. The highest scores on the SAT and ACT will be recorded for each component of the test, even if achieved in different sittings. Neither the ACT nor the SAT's writing test is required at USC.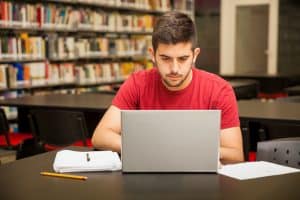 Transcripts
First-year applicants must present certified copies of all completed high school coursework.
Letter(s) of Recommendation
Either your school counselor or a teacher from your school must write one letter. Two letters of recommendation must be included with an application to the School of Cinematic Arts.
Fall Grades (When Available)
To submit your fall grades, go to your application site or use the Mid-Year Report Form found in the Common Application.
Essays
There are four mandatory USC supplemental essays in addition to the primary essay prompt included in the Common App for the academic year 2022–2023. The first two USC extra essay prompts have a word limit of 250. The final USC supplemental essays have a 100-character limit per prompt, and the third prompt has a 25-character limit.
Portfolio, Resume, And/Or Additional Writing Examples
These supplemental materials could be required by some majors. Those who are applying for performance programs could also require an audition.
The Common Application Secondary School Report's home-school questions must be answered by home-schooled applicants. Make sure to include details about your homeschooling philosophies, chosen curricula, and textbooks.
Even though tests are not required as part of the application process for the 2023–2024 academic year, USC still finds it useful to have homeschooled students' work that has been evaluated or graded by an outside party. Thus, it is advised that homeschooled students should submit their SAT/ACT scores, SAT subject exam results, AP exam results, or transcripts from college courses or other recognized online education programs.
Unfortunately, a USC interview is not required for admission. Applicants can speak with their USC admission counselor with any queries regarding the application procedure instead.
Finally, if paying the application cost might be a burden for you and your family financially, you can ask for a fee waiver in the Common Application's Profile section.
What Does USC Look For In Applications?
What does USC look for in applications? Each application is given a genuinely thorough and all-encompassing evaluation by this school. In addition to carefully examining an applicant's academic record, program rigor, writing prowess, and test results, the admissions officers "also consider personal qualities, as revealed in community involvement, leadership and achievements." They are seeking individuals who "are willing to move outside of their comfort zones," as well as being intellectually and professionally ambitious, having a global perspective, and having a history of being active in their community.
Academics
First-year students who are entering the program exhibit exceptional academic achievement and the capacity for more. Most accepted students are among the top 10% of their graduating class, and the top 5% of applicants had the highest median scores on standardized tests.
Outside of mathematics, no curriculum is mandated or compulsory, however, admitted students often enroll in the most challenging English, science, social studies, foreign language, and arts courses they can find in high school. Students must have completed at least three years of high school mathematics, including Advanced Algebra (Algebra II), with a grade of C or above. Admissions also examine your preparation for your desired major in college.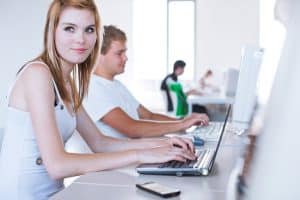 USC is looking for your capacity to make an impact: your willingness to go above and above the call of duty, delve deeply into texts, study concepts, and adopt a lifelong learning mindset. In the end, the institution seeks students who will engage in learning and research with enthusiasm.
Admission to Specific Majors
Some programs require auditions or portfolio submissions from applicants. You may be required to submit these by December 1 in some circumstances. The input admissions officers get from the professors of these programs informs part of their final judgment. Due to the high level of competition in some of these programs, USC may also admit students as Undecided/Exploratory majors or in their second-choice majors.
Personal Characteristics
USC works hard to enroll a diverse set of students who reflect a wide range of viewpoints and interests and who will challenge one another both inside and outside the classroom, enhancing one another's education.
The admissions will learn more about you and your voice through your essay and brief responses. Your academic success and potential contributions to the classroom, the larger learning environment, and the community surrounding you are discussed in USC letters of recommendation. Both counselor or teacher recommendations and your activity list will reflect your moral character.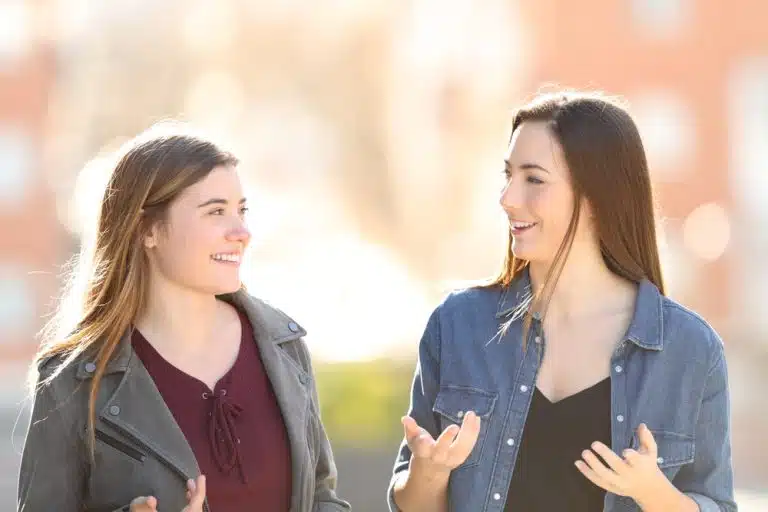 USC pays special attention to your life story, upbringing, and circumstances since every student is different and has something unique to contribute. Your application will provide a glimpse of who you are and how you might fit into the USC culture of tradition, community, and spirit.
The University of Southern California, the oldest private research university in California, was established in 1880. The university, a major center for technological and engineering innovation, has since seen the development of image compression, antiviral software, and DNA computing take place on its campus.
Students looking for a hands-on college experience will find USC to be a compelling option because of its excellent facilities, broad list of practical learning options, and position in one of the world's top entertainment hotspots. It wouldn't be a surprise why the admissions process to this prestigious university is rigorous due to the flock of students lining up to get into USC.
As discussed earlier, USC conducts a thorough, holistic review of your application, considering both your academic and personal qualities, like many highly selective universities do. You should pay attention to each detail of your application, most specifically your essays and USC letters of recommendation. If you need further assistance regarding your application materials, AdmissionSight is ready to help.
At AdmissionSight, we have over 10 years of experience guiding students through the competitive admissions process to get accepted to the top universities in the world. On average, 75% of our students are admitted to an Ivy League university, Stanford, MIT, UChicago, and Caltech, one of the highest track records in the industry. Feel free to set up an appointment today to book your initial consultation.