What are the Best Majors at UChicago?
What are the best majors at UChicago? Chicago, Illinois is home to the prestigious private research institution known as the University of Chicago. It was established in 1890, and its primary campus may be found in the Hyde Park district of Chicago. The total number of students attending the institution is close to 19,000, with the number of undergraduates accounting for slightly under 8,000 of those. According to U.S. News, the University of Chicago is the sixth-best national university.
The residential and educational experience of a college is founded on the community that students create for themselves by taking classes together and by gaining knowledge from both the teaching staff and one another in a variety of social and intellectual contexts. It is the intention of the College that students will attend all of the classes for which they have registered.
Though we're trying to know "What are the best majors at UChicago?", UChicago holds the belief that successful education at the college level depends, to a considerable part, on consistent attendance at classes and laboratories. The following are among the most common choices for students at the University of Chicago:
Econometrics and Quantitative Economics
Though we're trying to know "What are the best majors at UChicago?", Students are provided with the fundamental resources necessary to comprehend the workings of a contemporary economy through the study of economics.
UChicago wants to familiarize its students with economic models of individuals as consumers and producers, price determination through the interaction of individuals in markets, and models of income and employment determination. In addition, we want to develop our students' basic skills so that they can test the predictions made by these models against their knowledge of the real world.
This information about the real world can be reconstructed using data from existing cross-sections or time series, as well as information gleaned via experiments and the individuals' own observations.
Biology/Biological Sciences
In light of the University of Chicago's status as a preeminent educational institution devoted to research, the curriculum of the Biological Sciences Collegiate Division places an emphasis on scientific inquiry, investigation, and discovery.
To give students (1) an understanding of currently accepted concepts in biology and the experimental support for these concepts, and (2) an appreciation of the gaps in our current understanding as well as the opportunities and tools available for new discoveries, the goals of the curriculum for the Biological Sciences are as follows: an understanding of currently accepted concepts in biology and the experimental support for these concepts.
Students who choose to major in Biological Sciences can better prepare themselves for careers in a broad variety of fields, such as those in the health care industry, basic or applied research in academia or industry, teaching, and policy work relating to human, animal, and planetary health.
Public Policy Analysis
The field of Public Policy Studies is interdisciplinary in nature, with its roots in the social sciences. However, it also draws heavily from the fields of economics, sociology, political science, and law, amongst others. The major acknowledges that traditional disciplinary borders do not neatly encapsulate public issues and that analysts who possess a wide variety of social science understanding, quantitative expertise, and communication skills are well-positioned to contribute to improved public policies.
The study of public policy requires direct engagement with policy concerns. This engagement helps to ensure that academic hypotheses are well-informed and connected to actual world realities.
Political Science and Government
The study of governments, public policy, political processes, political conduct, and ideas about government and politics are all topics that fall under the purview of political science. When studying the political dynamics of any country or location in the globe, whether ancient or modern, political scientists employ a wide range of methodological approaches, including both humanistic and scientific points of view, as well as a variety of theoretical frameworks.
The study of political science is an important component of a liberal education because it teaches students concepts, methods, and knowledge that assist them in comprehending and evaluating politics both inside nations and between them.
Experimental Psychology
The study of the mental states and processes that give rise to behavior is what is referred to as psychology. It investigates the fundamental mechanisms and roles of perceptual processing, cognitive processing, emotional processing, and attitude formation in the context of guiding behavior.
Despite the fact that it focuses on the human level, individual behavior is dependent on the social interactions and structures in which people are embedded as well as the biological systems in which UChicago is constituted. As a result, the study of psychology spans a diverse range of subject areas that share similarities with a variety of other academic fields within the social and biological sciences.
The requirements of the major are meant to familiarize students with the research methodologies that psychologists utilize and to give a foundation of fundamental knowledge encompassing the major fields of psychology. Both of these goals are intended to be accomplished by the students.
Statistics
The development of ideas and methods for modeling uncertainty, as well as for organizing experiments, surveys, and observational programs, as well as evaluating and interpreting empirical data, are all part of the current study of statistics as a scientific discipline. The use of mathematics is essential to the study of statistics in all of its subfields, from probability theory to data analysis.
Students who are strong in their mathematical and computational abilities and who have an interest in applying these abilities to challenges in the natural and social sciences should consider studying statistics as a potential topic of study.
Philosophy
Students who major in philosophy get a variety of specialized types of expertise that are aimed to prepare them to engage in a sustained manner with the core concerns in modern academic philosophy as well as with the historical tradition that continues to inform it.
Our undergraduate majors not only acquire the ability to grapple with and master the views and arguments set forth in challenging philosophical texts, but they also learn how to probe such philosophical views and arguments through the deployment of constructive objections to them.
In other words, not only do they learn how to master the views and arguments set forth in challenging philosophical texts, but they also learn how to master the texts themselves. They develop and defend their own opinions on significant philosophical problems, and they do so both in written form and in oral conversation with other students and with teachers. This is perhaps the most important aspect of the course.
How do I Decide on my Major?
How do I decide on my major? Though we're trying to know "What are the best majors at UChicago?", one of the most important choices that a high school or college student is required to make is selecting a concentration of study. And it is one that many people wish they could retake; according to one survey, 61% of college graduates would switch their major if they could go back to school.
However, not everyone suffers from a case of buyer's remorse when they receive their diploma. The following is a list of the most significant considerations to make when selecting a major, as well as advice on how to select the appropriate college once you have made your selection.
Consider Your Skills
Create a list of your accomplishments and areas of interest to get started. After you've finished, inquire with your closest loved ones and friends about the things they would say about you. There are times when we need a third party to point out to us our qualities and abilities that we sometimes take for granted.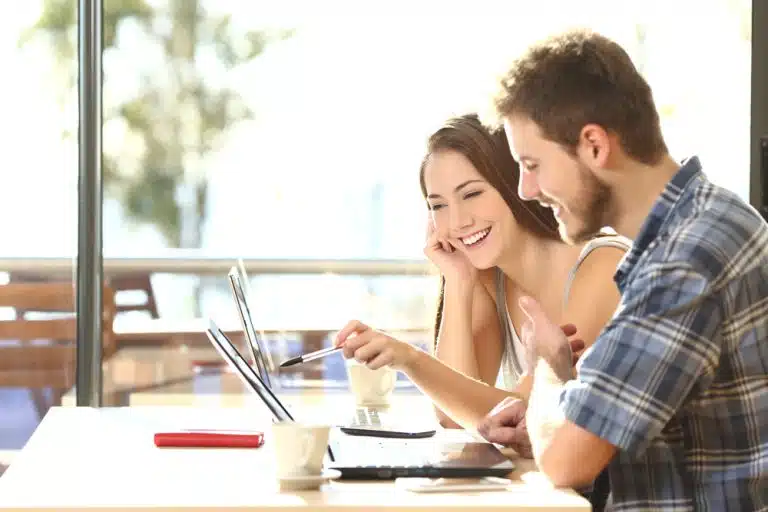 Include any subjects that have always piqued your curiosity but that you've never committed yourself to study in depth. You should also mention things you used to be good at but haven't done in a while, especially if you haven't done them in a while.
Investigate Possible Professions.
When you have a list of your interests and passions, the next step is to investigate what kinds of professions meet those interests. For instance, if you have a passion for music, you could pursue a career as a music instructor, or a club promoter, or look for work at a charity organization that is dedicated to music.
After compiling a list of possible lines of employment, you should think about observing those currently employed in those positions in order to get a feel for what it's like to do the job. Observing the processes that are actually carried out by people will help you determine whether or not you are engaged in the endeavor. If seeing someone on the job isn't possible, you can reach out to folks via email or LinkedIn and set up a phone call with them to ask them questions face-to-face.
Estimate Future Earnings
The majority of careers have their progression tracked by the Bureau of Labor Statistics. Visit the site and choose the professional fields that are of most interest to you. You will be able to discover what employment is available in each sector from that location.
After compiling a list of occupations that pique your interest, you can use the site to determine which of those occupations have a positive growth rate and incomes that are commensurate with the lifestyle you intend to lead. Even if the amount of money you will make in the future is not the only thing you should think about while choosing a career path, it is still an essential consideration. Having this knowledge can assist you in determining how much of an investment it is prudent to make in your secondary schooling.
Consider what you want your life to be like once you graduate from college as well. For example, if you want to establish a family, reside in a major city, or do substantial traveling, you're going to need a career that pays well enough so that you can afford those things.
Consider how much of your time you are able to invest in your studies
It's not true that all majors are created equal. There is a significant difference in the amount of effort that is required for various programs. Think about how much time you are able to devote to your training and how committed you want to be as a student.
Research any advanced degrees that may be required of you after you graduate college if you want to work in the field that interests you. Before you make a final decision on what you want to study for your bachelor's degree, it is important to consider whether or not you will need to move on to earn a professional or master's degree in order to achieve the professional goals you have set for yourself.
What kind of Students does UChicago look for?
What kind of students does UChicago look for? Though we're trying to know "What are the best majors at UChicago?", students at the University of Chicago are encouraged to question established beliefs both in and outside of the classroom by the university's efforts to foster an environment that is diverse and welcoming to all people. This indicates that the admissions office is searching for specific attributes in its students that will build an atmosphere that values and celebrates diversity.
They consider academic achievement to be one of the most important factors in determining admittance. The University of Chicago is recognized as one of the best research universities in the world; hence, it is essential that its students achieve high levels of academic success.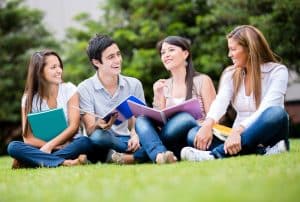 Despite the fact that preserving a progressive frame of mind is one of their highest goals, Though we're trying to know "What are the best majors at UChicago?", the University of Chicago admissions office is one of the few that allows applicants to choose to have their SAT and ACT scores combined into a single score. If you take standardized tests more than once, the admissions office may use your greatest score from each attempt to evaluate your application.
This practice is referred to as superscoring. It is highly suggested that you repeat your exams if you earn a score that is lower than you anticipated; doing so may considerably boost the likelihood that you will be accepted into the program.
Due to the stringent admissions standards, the University of Chicago is an exceptionally selective institution. Their pupils are consistently ranked in the upper echelons of their graduating classes, and they pursued a curriculum that was exceptionally rigorous throughout their secondary education. You will be more prepared for the University of Chicago if you take challenging classes, but you will also be better able to acquire specific characteristics that the university looks for in its students.
Initiative & Intellect
The core academic curriculum at the University of Chicago is well-known for encouraging students to explore uncharted territory in a variety of ways, including conducting original research, expressing an opinion that isn't widely shared, or drawing attention to a preexisting issue that has been largely ignored.
You need both initiative and knowledge to be able to carry it out successfully. Students at the University of Chicago offer their views while also having the necessary research and facts to support them. The ideal student at the University of Chicago is one that takes initiative and sees their ideas through to completion.
Curiosity & Challenge
The University of Chicago's core curriculum emphasizes, among other things, the need of approaching new areas of study with an attitude of intellectual curiosity and a desire to push one's own limits. This school's students are always looking for new ways to improve themselves, and the curriculum at the University of Chicago provides the fuel and the environment to make this growth possible.
Respect & Inclusiveness
When questioning the validity of traditional norms, it is essential to keep a mindful awareness of the values and experiences that others bring to the table. The University of Chicago has a profound respect for its students and acknowledges the many diverse backgrounds from which they hail.
Students at the University of Chicago are instilled with the values of having a thorough understanding and respect for the religious beliefs, political stances, and gender identities of others throughout the course of their education. However, respect on its own is not sufficient unless it is accompanied by actions that demonstrate it. In this situation, inclusion is the manifestation of respect that is put into action.
At the University of Chicago, everyone, regardless of background, is welcome, which is why they work extremely hard to establish an environment where their students feel like they are among friends and family.
Dedication To Community
On their applications, 81% of the applicants who were admitted the previous year demonstrated a high level of commitment in efforts to better their community. If that isn't enough, the University of Chicago also has its own Community Service Center on campus, which provides students with a wide variety of options to give back to the city of Chicago.
Because the perfect student at the University of Chicago is someone who is engaged in their community, you will do well to highlight your commitment to the people and causes that are important to you in any way that you can.
Though we're trying to know "What are the best majors at UChicago?", if you need help putting the finishing touches on your college applications,  at AdmissionSight, we have over 10 years of experience guiding students through the competitive admissions process
AdmissionSight can help you put your best foot forward when applying to college this fall. Contact us today for more information on our services.