What are the Unique Courses at UCLA?
For a good reason, the University of California, Los Angeles consistently earns a spot near the top of the list of the best-ranked public universities in the United States. Students have access to a diverse array of academic programs and unique courses at UCLA that are not available at many other universities throughout the world.
The purpose of the University of California, Los Angeles, which is a public research university, is to generate, spread, preserve, and make use of knowledge in order to improve society. The mission, which is based on learning and teaching as its core, focuses on other things as well, including discovery, creativity, innovation, and civic involvement.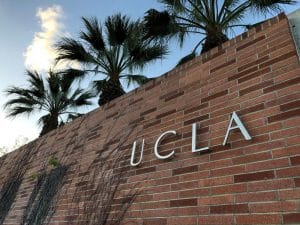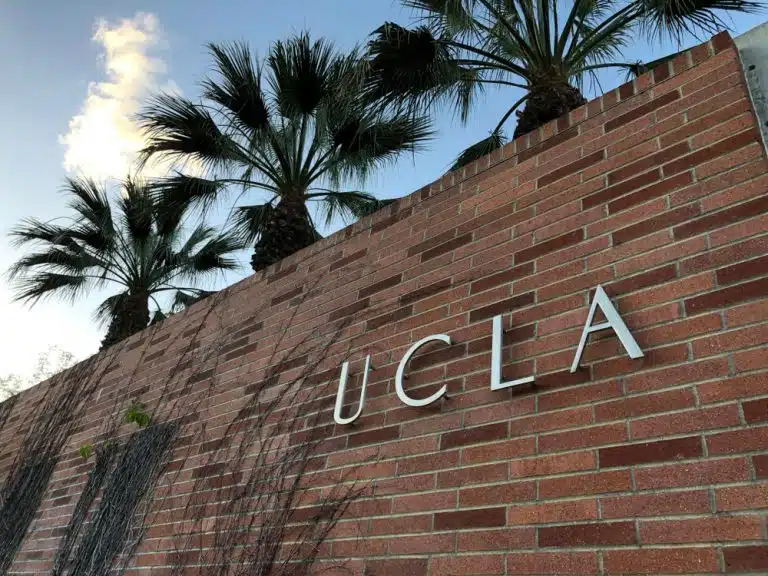 Incredible opportunities await students, and they may be found across the university's diverse academic offerings, in the form of unique courses at UCLA, co-curricular activities, and vibrant campus life.
What is UCLA Known for?
What is UCLA known for? Many of the most well-known programs at UCLA are in the fields of cinema, music, and television because of the university's long history of involvement in the entertainment industry.
The School of Theater, Film, and Television at the University of California, Los Angeles (UCLA) is consistently ranked among the highest in the country and among the best in the world by publications such as U.S. News & World Report and The Hollywood Reporter.
One of the reasons for this appreciation is that the university provides its students with a number of resources, one of which is the Geffen Playhouse, which annually puts on productions that receive prestigious awards.
Students have the option of going to the UCLA Film & Television Archive, which contains over 220,000 film and television titles in addition to 27 million feet of newsreel footage.
However, due to the incredibly low admission rate of only 4%, it is extremely challenging to enroll in UCLA's Tang Theory Program (TFT).
Due to the low dropout rate, the school is able to maintain manageable class sizes, with an average of five students for every instructor. Writers and directors such as Shane Black, Marielle Heller, and Gore Verbinski are among the institution's alumni because of the exceptional program that the school offers.
The Ziffren Institute at the University of California, Los Angeles School of Law is home to one of the top entertainment law programs in the country. This program can be found at UCLA, which is located on the legal side of things.
Students engage in activities such as visiting large corporations like Microsoft and Warner Brothers and working on topics like intellectual property and copyright law.
In addition to this, Ziffren provides students with the opportunity to complete internships with local production companies and talent agencies.
The David Geffen School of Medicine is located away from the entertainment district yet is just as significant. Geffen University School of Medicine, widely regarded as one of the finest medical schools in the United States, offers clinical education at a number of affiliated teaching hospitals.
One of these is the UCLA Medical Center, which provides level-I trauma care to children and is consistently ranked among the top five hospitals in the country.
What are the Unique Courses at UCLA?
What are the unique courses at UCLA? The undergraduate curriculum at UCLA consists of more than 90 minors and 125 majors, which are offered through 109 academic departments. Biology, Business Economics, Political Science, Psychology, and Psychobiology are the most common majors chosen by students enrolling in undergraduate programs.
Here are 10 unique courses at UCLA.
98T. Audiovisual Creativity in Contemporary World: Anime, Cartoons, and Video Games
One of the unique courses at UCLA, this course investigates the production of animated works such as cartoons and video games using social scientific methods. Using a combination of sound and vision, an investigation of the ways in which distinct narratives and identities are formed, mediated, and consumed by a wide range of social actors is carried out.
124S. Evolution of Human Sexual Behavior
This course is an examination of human sexual relationships and social behavior through the lens of evolutionary theory. The focus is on different patterns of growth and maturity in men and women, as well as differences in fertility, mortality, parenting, and relationships with members of the opposite sex, as well as ideas and data that support these differences.
M110C. Ancient Egyptian Temple and City of Thebes
The ancient temples of the city of Thebes should be given priority (modern-day Luxor). The study of Theban temples sheds light on traditions of artistic representation, architectural evolution, and social and political transformations that were echoed across all of ancient Egypt.
Theban temples are among the best-preserved cult buildings in all of Egypt. An investigation into the ritual connecting of temples located on the eastern and western banks of the Nile by means of festival processions, the temporal changes that occurred in the function and form of Theban temples over the course of time, and the statuary program of individual temples.
100XP. Perspectives on Civic Engagement for Social Justice
This course centers on learning in the community. An investigation into the various ideas and notions concerning civic participation as a means of achieving social justice. investigation into the factors that students cite as informing and influencing their beliefs of change.
A consideration of these ideas through the lens of the work that was done in conjunction with a number of community-based organizations in Los Angeles that are committed to altering the status quo in terms of power and opportunities.
109. Advanced Topics in Documentary: New Documentary Forms
A study of the various modes of representation and genres used in contemporary documentaries, with an emphasis on the growth and diversification of nonfiction modes since the turn of the millennium.
Study of emerging documentary forms and platforms as they are located within complex media environments, ranging from short form to series-based, virtual reality to interactive, crowd-sourced to animated. An investigation of several theoretical frameworks that can be used to understand documentaries, as well as to challenge them and critically analyze them.
M117. Chicanos in Film/Video
One of the unique courses at UCLA, the course delves into a sophisticated knowledge of Chicano film as a political, social, cultural, and artistic practice is the goal of this project.
An analysis of how Mexican Americans and Chicanos are portrayed in four major film subgenres produced in Hollywood between the years 1908 and 1980: the silent greaser film, the social problem film, the Western, and the gang film. These subgenres account for the majority of movies about or starring Mexican Americans.
An examination of current Chicano-produced films such as Zoot Suit, Ballad of Gregorio Cortez, and Born in East L.A., all of which spoof or comment on various Hollywood genres. Taking into consideration shorter, more experimental works that criticize the image of Chicanos portrayed in Hollywood. Filmmakers who were pioneers in their field will also be among the guest speakers.
M103. Creating Musical Community
Only students majoring in music at the school can join. Different styles of music are created collaboratively by the teaching staff and the pupils. Students become familiar with a specific repertoire, work to improve it, and then play it in concert settings.
Students participate in critical thinking about various musical literacy practices as well as the concept of a social contract that is the foundation of musical notation. Using American music folk game traditions as inspiration, this game emphasizes the complicated history of this country as well as the way in which the entire body may be used as a resource when instruments are not accessible.
M112. Disability and Musical-Dramatic Arts: Representation, Embodiment, Themes, and Practices
This course is an investigation into the ways in which disability and impairment are incorporated into the creation and performance of musical and musical-dramatic works, with consideration given to the past as well as to aspirations for the future in terms of representation, embodiment, thematics, and developing practices.
27. From Vaudeville to Standup Comedy
One of the unique courses at UCLA, the course is a study of a wide variety of aspects of comedy, with an emphasis on American vaudeville traditions, acts, and performers as a historical base.
Topics covered include the significance of rhythm, timing, delivery, speech, and body language in all forms of comedy; the value of improvisation and imaginative writing in all comic forms; the ways in which comedy draws from a wide variety of art forms, including music/songs, dance, storytelling, clowning, magic, design, and tumbling and stunts; and
M111A. Ancient and Medieval Political Theory
Exposition and critical examination of significant thinkers such as Plato, Aristotle, Thucydides, St. Augustine, Aquinas, Machiavelli, and More, as well as problems such as the many kinds of governance, citizenship, justice, happiness, rhetoric, religion, and emotion.
What to Consider in Choosing a Course?
What to consider in choosing a course at UCLA? It is very common for people to go through life without a specific plan for where they want to go or what they want to do. This is a perfectly normal experience. Your viewpoint is held by a sizable portion of the entire student body of this institution.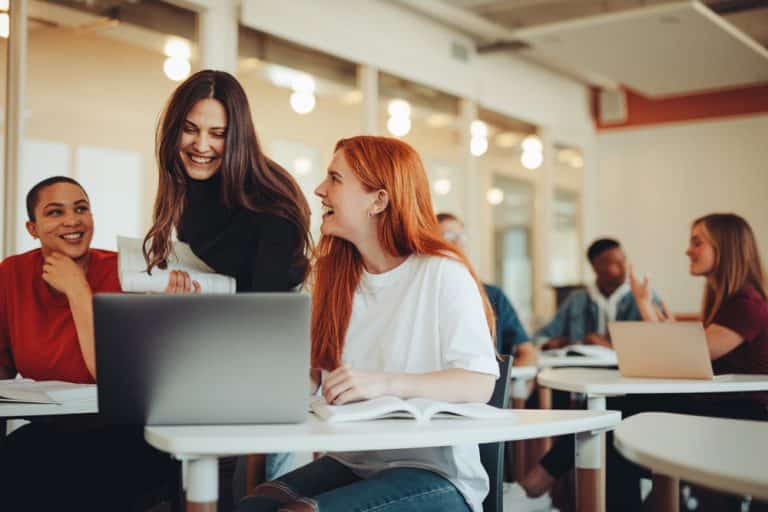 Even people who already have a very clear idea of what they want to accomplish in their lives may find that it is to their advantage to study a few of the unique courses at UCLA before making any decisions that are irreversible. It is impossible to rule out the idea that there is something that you have overlooked since there is always the possibility that there is something that you have missed.
Keeping an open mind
Try to maintain an open mind when it comes to choosing from the wide variety of unique courses at UCLA, regardless of whether you've had a crystal clear idea for a long time about what you want to study in college or whether you have no idea at all about what you want to study in college.
You shouldn't have an opinion about a class until you have more knowledge about it, and you should take the time to think about things that you haven't given much thought to in the past. You shouldn't create an opinion about a class until you have more knowledge about it, so you should hold off until you get that information.
Even if you are positive about a certain issue, it is still in your best interest to investigate the options that are available to you. This will ensure that the choice you end up selecting is the one that is the most in accordance with your requirements and preferences.
Consider topics that interest you
If you are 100 percent certain that you have no idea what you want to do with the rest of your life, you should give some serious consideration to the aspects of college life that particularly pique your interest. Think about the classes that you look forward to the most during the school year, or maybe there is a topic that comes up in your life outside of school that you've always been fascinated about learning more about and you'd like to learn more about it.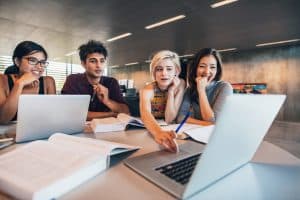 You'll have a lot more fun in college if what you're learning about is something that genuinely interests you, so keep this in mind as you think about the myriad of possibilities accessible to you when it comes to selecting some of the unique courses at UCLA.
Research
It is vitally necessary for you to conduct research once you have selected one of the unique courses at UCLA in which you might be interested in enrolling.
Conduct research on the course outlines of each of the many colleges, as well as the modules that are available and the type of work that is anticipated, and then make your decision on the information that you uncover.
You will have a much clearer notion of how much you will enjoy attending the class if you are well-versed in the content that will be covered in it, and this will give you an indication of how much you will enjoy attending it.
Consider your life after college
One of the things that you need to give some thought to is what kinds of things you can accomplish once you have completed the requirements for your degree. Many course descriptions will include information on the kind of jobs that may be attainable after completion of the program as well as the types of opportunities for more education that are available in the world today.
There is also the likelihood that there will be cases of former students doing the same thing they did when they were students. This is something that can happen, so keep that in mind. This could be helpful in providing you with an idea of the several options that could be open to you once you graduate from college and start looking for work.
Want to learn more about the unique courses at UCLA? You've come to the right place. At AdmissionSight, we have over 10 years of experience guiding students through the competitive admissions process.
AdmissionSight can help you put your best foot forward when applying to college. Contact us today for more information on our services.