What GPA and SAT Scores Do You Need to Get Into Yale
Yale University is one of the most historic and powerful universities in the entire world, and every single school year, tens of thousands of high school students send in their applications with the hopes of getting in.
As you likely know, the vast majority of those students end up on the outside looking in. Yale is one of the most prestigious and competitive schools in the world, and last year, the acceptance rate was just 4.62 percent!
So, what GPA and SAT score do you need to get into Yale? After all, GPA and standardized test scores are two of the most impactful factors when it comes to students getting into the schools of their dreams.
That is why we at AdmissionSight have taken the time to break down all of the information that high school students will need to improve their chances of getting into schools like Yale, Harvard, Princeton, and the other Ivies.
So, if you are interested in learning about what scores and grades you need to get to feel good about your chances of getting into Yale. Let's break down all of the related information together.
Yale's GPA requirements
As pretty much anyone anywhere in the world already knows, Yale is considered to be one the most elite universities in the world. It not only offers top programs for undergraduate students but is also home to some of the most respected and accomplished graduate and master programs as well.
Its history, legacy, and endowment are just some of the reasons why Yale is considered to be one of the "Big Three" schools. The other two are Harvard University and Princeton University.
As we previously stated, the acceptance rate at Yale last year (for the graduating class of 2025) was a minuscule 4.62 percent. That means that just 2,169 students were accepted to the school amidst the largest pool of applicants (46,905) in the history of the school. It's important to note that the 4.62 percent marks a major decrease from previous years.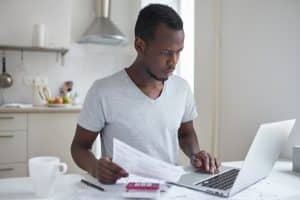 The acceptance rate in 2022 was 6.54 percent, it was 5.91 percent in 2019 and 6.31 percent in 2018. What information can we take away from this fact? Well, first off it is important to keep in mind that the COVID-19 pandemic led to some pretty historic numbers for a lot of top schools. Many Ivy Leagues and top-10 schools elsewhere in the United States posted their largest applicant pool ever as well as their lowest acceptance rate.
So, while the class of 2026 could see a return to the norm, it also seems very likely that COVID-19 will continue to impact all of our lives for the foreseeable future. So, it is safest if all high school students assume that application pools will remain high and acceptance rates will remain low.
Because of that, students want to do everything that they can in order to improve their chances of getting into top schools. Part of improving those chances means learning what the average grade point average is for students that get into Yale and trying to improve upon it! As you may have guessed, that is going to be pretty difficult to do.
At Yale, the average GPA that high school students earn during their four years in high school is an astounding weighted 4.14 GPA. This number tells us one of two things.
First off, it obviously tells us that the students who apply and end up getting into Yale are the best of the best. A 4.0 GPA means that a student earned straight A's throughout high school.
So what – might you ask – does a 4.14 GPA mean? Well, it means that the students who are applying to and getting into Yale are not just getting A's in the core courses offered at their school, but also earning A's in advanced classes such as honors courses, AP courses, and IB courses. These kinds of classes offer a potential GPA that is out of 5.0! That is how students who end up getting into top schools often have GPAs better than a perfect 4.0.
What this should lead any student interested in attending Yale to conclude is that Yale not only cares about the quantity of the A grades that you earn during high school but also the quality. From very early on in your high school years, you should be prioritizing taking advanced courses in the subjects that you are most naturally comfortable with.
Luckily, it is very common for schools to offer honors, AP, or IB courses in every major subject in high school. the reason why students should invest in advanced courses as early as they can in high school is that it will then reduce the need for them to cram such courses in later years.
Having a balanced curriculum of advanced and base courses will ensure that you can impress admissions officers at Yale with your advanced curriculum choices while also maintaining a high GPA.
What is the GPA cut off for Yale?
So now that you know the average GPA for students that get into Yale, you might be curious. Below cut off is for students. As is the case with most schools these days, Yale does not have or offer any information on, a GPA requirement threshold. Because the admissions process at Yale is holistic, they consider many different factors when it comes to every individual student who is applying each year.
However, that does not mean that students should not keep the generally accepted cut off in mind. In truth, students are going to need around a 4.0 to get into Yale.
There's no denying that this is a hard task to accomplish, but anyone who is interested in applying to – or attending – Yale is certainly up for a bit of a challenge.
It's also helpful to mention here that Yale does not actually have any admissions requirements. That means that high school students do not necessarily have to complete any specific number of types of courses to apply. However, it is very common for students who are interested in applying to Ivy League schools or other top schools in the United states to have the following on their high school transcript:
Four years of English (including continued practice in writing)
Four years of mathematics (including calculus for students interested in engineering)
Four years of one foreign language
At least two years of laboratory science (including physics and chemistry for students interested in engineering)
At least two years of history
What are the SAT requirements to get into Yale?
Just as is the case with the grade point average of high school students I get accepted to Yale, there is also no official threshold that a student is required to meet in order to apply to Yale. On top of that, it is important to mention that both the SAT and ACT have been considered optional for the last two years of schooling.
The reason for that is, of course, the COVID-19 pandemic. While it is hard to predict how long Yale will maintain this optional standardized testing policy, students should still make an attempt to take the exam if at all possible.
This might seem somewhat counterintuitive. After all, why should students voluntarily make their college application process potentially more difficult? Well, if you think about it for a moment, it actually makes quite a lot of sense.
After all, students who are applying to Yale are not only competing against the best students in their school, but also competing against the best students in their region, state, and country.
In fact, they're even competing against the best students from all around the world. For that reason, students should take every opportunity that they get to prove that they are the cream of the crop. Earning a fantastic score on the standardized test of their choice is one fantastic way to do just that. so, what is the average SAT score for students who are accepted to Yale? The answer is a scorching 1515 out of the perfect score of 1600. The 25th percentile score for students who get into Yale it's 1470 and the 75th percentile score is 1560.
What this means for students is that if they score a 1470 or below, they will be below the average score of students that get into Yale and will likely want to seriously consider taking the exam again. On the contrary, a score of 15-6 years above is likely going to go a very long way in helping you get into Yale as long as the rest of your application is up to the school's incredibly high standards.
When it comes to how Yale considers students' standardized test scores, here are some important things to consider that come directly from the school's official site.
The Yale admissions committee does not prefer either the SAT or the ACT over the alternative option. Students should take the standardized test that they feel most comfortable with.
At Yale, the AC TSA and S80 writing sections are considered optional.
At Yale, students are allowed to self-report their scores with their application. However, upon acceptance, students will be required to provide official results of all self-reported scores ahead of enrolling at the school.
students are allowed to take either the SAT or ACT multiple times, however, they must include a complete set of subscores from each of the individual tests that they take.
When assessing SAT and ACT results, admissions officers at Yale will focus on the highest individual section scores from all of the test dates. What this means, is that if an applicant takes the SAT three times, the highest Evidence-Based Reading and Writing and Math scores will all be considered. The same is true of the ACT, as admissions officers will focus on the highest ACT Composite score from all individual test dates while also considering individual ACT subscores.
Finally, students who are interested in applying to Yale should know what the school does not consider SAT Subject Test results for either first-year or transfer student applicants.
How to improve your chances of getting into Yale
Now that you know just how challenging it is to get the kinds of grades and SAT scores that are expected to get you into Yale, you might be wondering if there is anything that you can do to improve your overall chances. Luckily, you have come to the right place. Here are four of the most important things that you can do to improve your standing.
Earn great grades throughout high school
This might seem a little redundant but it is so important to your overall chances of getting into Yale that we would feel that we were doing you a disservice if we did not at least mention it. The truth is that the grades that you earn during your four years of high school are going to play an incredibly strong role when it comes to you trying to get into any top school.
That is why we recommend that every high school student makes it a point to start their freshman year with the goal of getting straight A's every single year. The reason why this is important is not just because it looks good, but also because starting out strong gives you a bit of a cushion as you enter your sophomore, junior and senior years.
Earning straight A's early on means that if for some reason you earn less than later in your high school years you will be able to easily make up for it thanks to the grades that you received prior to and after that one class.
Commit to the right extracurriculars
Yale, like many of the top schools in the world, utilized the holistic approach to college admissions. What this means is that they are going to look at many different factors of a specific student to ascertain whether or not that student would be a good fit at the school. It goes far beyond just grades and standardized test scores.
One of the best ways to prove that you are Yale material is to get involved in activities that you are passionate about out of the classroom.
While it used to be considered a plus for students to be well-rounded and take as many extracurriculars as possible, it is now advised that students instead invest heavily in three to five activities that they are passionate about. It can be anything, but students need to take them seriously and work to assume roles of impact and leadership within those groups, teams, etc.
For students who already have a good idea of what discipline they may want to major in once they get to undergraduate school, and perhaps what kind of career path they may want to take after graduating from college, considering exploring those subjects in one or two of their extracurriculars is also heavily advised.
Write stellar personal essays
For the final tips on how to improve your chances of getting into Yale, we had an admissions site heavily recommend that students invest a lot of time and energy into making sure that their personal essays that they have to send in along with the rest of their application are truly miraculous.
For many students, the focus is always on their grade point average and standardized test scores. However, when it comes to a school like Yale, you can basically assume that every single applicant is going to have scores near the very top. In a way, those GPAs and standardized test scores become more of prerequisites than anything else.
For that reason, it is the personal essay aspect of the application that can actually help set a student apart. Take this opportunity to let the admissions officers look at your application to get to know the real you beyond simply the student.
At the end of the day, admissions officers are not interested in accepting grades or SAT scores. Instead, they are interested in accepting students who they believe will have a profound and positive impact on the Yale community both during their time at the school and after they graduate. Utilizing your essays to prove that you are that type of student and person will undoubtedly help your case.
Conclusion
Here at AdmissionSight, we may get our number one priority to help the students that we work with achieve their college admissions dreams. It's why we're so proud of the fact that 75 percent of the students that we work with end up getting accepted to either an Ivy League or top 10 college or university.
If you're interested in learning about what we can do to improve your chances of getting into the school of your dreams, contact us today for a free consultation.