Yale Summer Programs
Are you hoping to broaden your horizons while making meaningful relationships with those who share your interests during the summer? Yale University, one of the most prestigious universities in the United States, provides high school students with a wide variety of Yale summer programs to pursue their interests, regardless of whether those interests lie in art, engineering, philosophy, or any one of a large number of other fields.
Students from all over the world and the United States come together during the summer months to participate in Yale Summer Session. These students either attend Yale College classes in New Haven, online, or elsewhere in the world, or they attend the Yale Writers' Workshop or the Summer Drama Program to improve their writing or acting skills.
Yale's certificate programs also offer legal and business studies, as well as English language instruction, to students from other countries. Students at Yale who participate in extracurricular activities in New Haven are a part of a thriving community that stems from the residential colleges on campus. Students enrolled in online courses at Yale have access to our virtual seminar classroom, allowing them to learn alongside leading Yale faculty members from virtually any location on the planet.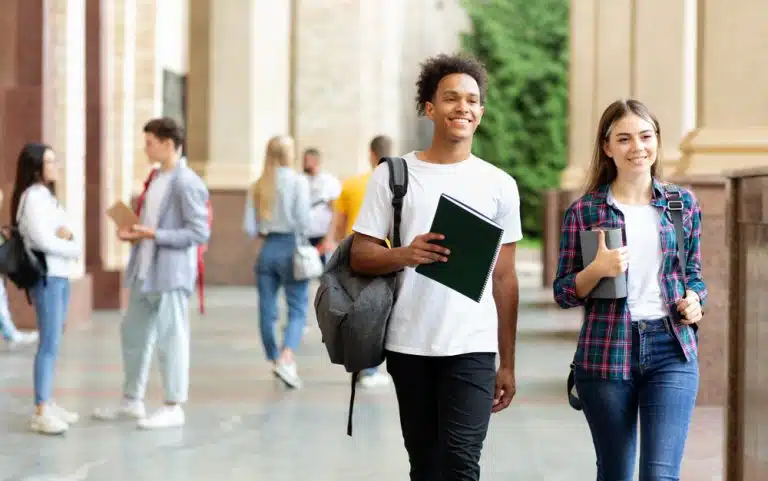 In addition to taking place on the Yale University campus in New Haven, the Yale Summer Session also offers more than 25 Yale summer programs offered by professors in locations across the globe, including Africa, Asia, Latin America, and Europe. Continue reading to learn more about the Yale summer programs offered for high school students.
Does Yale have a Summer Program?
Does Yale have a summer program? The undergraduate programs and courses offered during Yale Summer Session are known for their high level of intellectual rigor and innovative nature. These opportunities are available to both Yale and visiting students from all over the world.
Students attend Yale summer programs for a variety of reasons, including the opportunity to attend Yale College classes in New Haven, online, or elsewhere in the world; to develop their writing or acting skills at the Yale Writer's Workshop, or to participate in the Summer Drama Program. Students who have not yet started college are eligible to apply to the following programs:
Yale College Courses for Credit: Summer Session A or B
Summer Drama Program
University Preparation for International High School Students
Candidates must have completed their junior or senior year of high school by the time the summer session they attend begins in order to be eligible for consideration for admission to Yale Summer Session. The following is a list of some of the most well-known Yale summer programs.
Yale Pre-College Summer Session
During this program, students who are highly motivated have the opportunity to live on campus and take classes that count toward their degree. High school kids who are in their junior year will have the ability to participate in classes alongside college students. This will allow them to gain a jump start on their education.
Yale Young Global Scholars- Applied Science & Engineering
Learning how to apply scientific ideas to situations that occur in the real world is something that may be accomplished through the study of subjects such as physics, chemistry, astronomy, and earth science. The program places an emphasis on working together, and it promises to improve students' ability to think critically and analytically.
Yale Young Global Scholars- International Affairs & Globalization
Acquire the skills necessary to participate in a world that is becoming increasingly interconnected. As you investigate both current and historical topics, you will gain knowledge of international affairs and be challenged to think critically about related themes.
Yale Young Global Scholars- Sustainable Development & Social Entrepreneurship
Learn about developing topics such as global health, international development, and sustainability, amongst others, and investigate novel approaches to solving the world's most pressing problems. Students will acquire a grasp of the Sustainable Development Goals of the United Nations and learn how to work toward generating solutions to the world's most important challenges through the use of an interdisciplinary approach in their education.
Yale Young Global Scholars- Frontiers of Science & Technology
Learn about the cutting-edge advances that have been made in science and technology. Students will learn about contemporary research in various fields, including artificial intelligence, gene editing, and cyber security, among others. You will also learn how to examine the effects that these technologies have on society as well as how to consider the ethical problems and limitations posed by these technologies.
Yale Young Global Scholars- Literature, Philosophy, & Culture
Research and analysis of key cultural writings from throughout the world in the fields of literature, philosophy, music, religion, and cultural theory. By engaging in such activities, you will develop the ability to think about your place in the world and explain yourself in both spoken and written form. The works will also be discussed in relation to bigger cultural themes as part of the program's focus.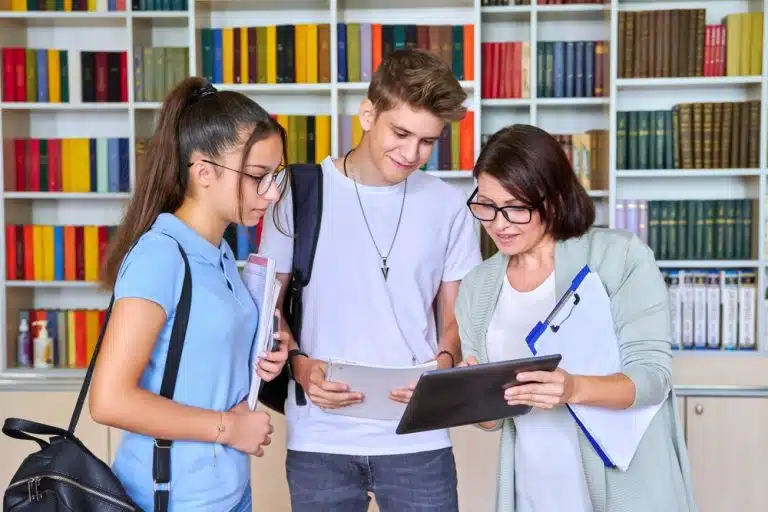 Yale Young Global Scholars- Biological & Biomedical Science
Investigate a variety of scientific subfields such as molecular biology, immunology, biochemistry, neuroscience, and biomedical engineering. While considering ways in which the biological sciences might be applied in the real world to make our lives easier, you will have the opportunity to hone your analytical skills and collaborate with other students.
Yale Young Global Scholars- Creative Arts & Media
Investigate how the arts might present answers to social concerns through a variety of genres and disciplines, such as theater, film, music, architecture, visual arts, and dance, among other creative endeavors. In order for students to have a greater understanding of how art can function as a call to action, they will interact with critical theory and analysis. You won't just study about vocations, but you'll also think about the educational opportunities that are available in the arts and humanities.
Yale Young Global Scholars- Politics, Law, & Economics
In this course, you will study public policy, human rights, market regulation, governance structures, and international law. You will also examine social systems and current concerns through the lenses of economic, legal, and political theory. Your capacity for analytical and critical thinking capacity will improve as a result of participating in this program. Because there was so high demand for the event, we have now added a second session.
EXPLO at Yale
During the time that you are enrolled in this program, you will have the opportunity to take part in workshops and classes that cover a wide variety of subject areas, including but not limited to business, law, and international affairs; visual and performing arts; engineering; and others. There are also possibilities to participate in speaker series, activities in groups, and weekend trips that allow you to take your education outside of the classroom.
What are the Application Requirements for Yale Summer Programs?
The Yale Summer Session is looking for high school students who are highly motivated and who are interested in enrolling in Yale College classes for credit. You might wonder what are the application requirements for Yale summer programs.
Qualified high school students will be able to attend Yale summer programs alongside college students and will be expected to complete assignments at the college level while they are enrolled in those classes. Every participant will be held to the exact same criteria and expectations.
Eligibility
Students who have not yet started college but are interested in applying to the Yale Summer Session:
Must be entering the senior year of high school (summer after junior year) or freshman year of college (summer after senior year).
Must be 16 years of age or older by their program start date.
Applications from pre-college students are expected to include the following supplemental materials:
Online Application
High School Transcript with at least 2.5 years of grades. Please contact us if your transcript does not have at least 2.5 years of grades.
Two Letters of Recommendation: one from a current teacher and one from a guidance counselor
The SAT, PSAT, and ACT test scores are not required for admission to Yale Summer Session in 2022. Candidates who are unable to finish an exam or who choose not to report their exam scores will not be penalized in any way.
Academic Information for Pre-College Students
Two courses per session are the maximum enrollment.
Some courses are not open to pre-college students; please refer to the individual course descriptions for additional information.
Residential Information for Pre-College Students
Pre-college students, including those who have just graduated from high school, are required to live on campus unless they live with their family within commuting distance of New Haven if they are taking in-person courses. Pre-college students taking only online courses are not required to live on campus.
Pre-college students who live on campus must take two courses in each session that they are living on campus.
They are expected to remain on campus overnight except when participating in activities sponsored by Yale Summer Session, or when they have written permission from a parent or guardian to leave campus for a pre-determined, specified amount of time.
Yale undergraduates serve as residential counselors and provide support and assistance.
All students under the age of 18 live in the same residential college and are subject to a curfew and other special regulations. Students 18 years of age or older are housed separately.
Academic Transcripts
As part of the application process for the Yale Summer Session, applicants are expected to provide either an unofficial transcript or an academic record in English.
Students in high school are required to present a high school transcript that displays their final grades.
Applicants have the ability to upload a copy of their academic transcript that is not an official version through the online application. The name of the educational institution, the dates that the student was enrolled there, the subjects or courses that they took, along with the units of credit or time that were given to each subject, and their overall grade must be included in every academic transcript. Because we take a more holistic approach to evaluate applications, we do not mandate a minimum grade point average.
Is Yale Summer Programs Worth It?
With all the information above, as a student, it is natural to ask if "is Yale summer programs worth it?". The majority of colleges and universities provide high school students with the opportunity to spend the summer studying on campus. Younger pupils are given the opportunity to play at becoming college students, strolling across the quad to their higher-level classes as any other student would do during the academic year. This opportunity typically comes in the form of residential programs that last for many weeks or months.
It is debatable whether or not this was their original intent. The majority of universities and colleges publicly assert that the purpose of impressive-sounding summer programs like the Yale summer programs provide high school students with a taste of what it is like to be a college student. They consume their meals in the cafeterias, sleep in the residence halls, and most significantly, they participate in the same rigorous academic coursework as they would if they were matriculated, students. It will be beneficial to your education.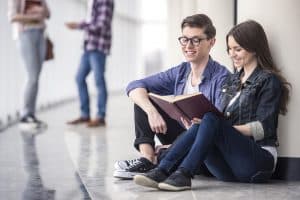 High school students have access to a plethora of activities throughout the summer months, including the chance to learn something new and make new friends. Not only will kids be able to attend classes at a college, but for the most part, they will also live in dorms and have the opportunity to experience life on a college campus.
The majority of students, particularly those who may feel understimulated or underwhelmed by the usual high school course load, may view this possibility as something out of a dream. It is in everyone's best interest to broaden the educational horizons of high school students by introducing them to new fields of study, more difficult academic challenges, and subject matter that is outside of their typical curriculum. The majority of high schools do not provide courses in areas such as global health, film studies, journalism, modern art, or public policy; therefore, a summer program is an ideal opportunity for your student to investigate these areas.
High school students have the opportunity to pursue their interests and discover new ones through participation in Yale summer programs. They may even be eligible to obtain college credit in some circumstances. The Yale summer programs are seen as positive extracurricular activities by colleges since they demonstrate an active and enthusiastic commitment to learning beyond what is taught in the typical high school classroom.
Will Attending a Summer Program Guarantee Admission?
So, will attending a summer program guarantee admission? The quick answer is probably not, at least not in a way that is directly relevant. It is imperative that pre-college programs like the Yale summer programs not be viewed in any way as a backdoor into the respective colleges and universities to which they are attached. The vast majority of these programs have no bearing on the undergraduate admissions procedures of the colleges to which they are attached.
With the exception of the most prestigious programs, college admissions officers are well aware of the high acceptance rates and price tags of many pre-college programs like the Yale summer programs, and they won't necessarily view acceptance into one as a significant achievement unless the program in question is one of the most prestigious programs available. It's possible that they'll simply interpret it as evidence that your family is well off.
Despite this, enrolling in a program that prepares students for college may still be time well spent. It is important to keep in mind that many programs like the Yale summer programs get their professors from the faculty of the college that hosts them. This means that even less selected programs may nevertheless present academic challenges. In addition, if you have the opportunity to take a course that is in line with your existing interests and specialties, this will underline your commitment to that subject and boost the profile that they are seeking to construct in your college applications.
Want to learn more about Yale summer programs? You've come to the right place. At AdmissionSight, we have over 10 years of experience guiding students through the competitive admissions process.
AdmissionSight can help you put your best foot forward when applying to college this fall. Contact us today for more information on our services.