Your Ultimate Guide to Yale Summer Session
Looking for an exciting summer experience? Look no further than the Yale Summer Session. Whether you're a current Yale student looking to make the most of your summer or a visiting student eager to explore Yale's prestigious campus, the Yale Summer Session offers a wide range of courses and opportunities to immerse yourself in the Yale experience.
Understanding the Yale Summer Session
The Yale Summer Session is an intensive academic program that allows students to take courses during the summer. It is open to Yale undergraduates, graduate students from other institutions, high school students, and teachers looking to enhance their professional development. With a diverse range of course offerings, students can explore new subjects, catch up on missed credits, or get a head start on their degree requirements.
But what makes it truly special? Let's dive deeper into its benefits.
The Benefits of the Yale Summer Session
There are many benefits to participating in the Yale Summer Session. It provides an opportunity to study at one of the world's most prestigious universities. Not only will you be taught by leading scholars and experts in their fields, but you will also have access to Yale's state-of-the-art facilities and resources.
Imagine walking through the historic campus, surrounded by stunning architecture and lush greenery. As you enter the classrooms, you can feel the intellectual energy in the air. The professors, renowned in their respective fields, are passionate about sharing their knowledge and inspiring their students.
Furthermore, Yale's libraries, research centers, and laboratories are available. Whether you need to conduct experiments, analyze data, or dive into extensive research, you will have all the necessary tools and support to pursue your academic interests.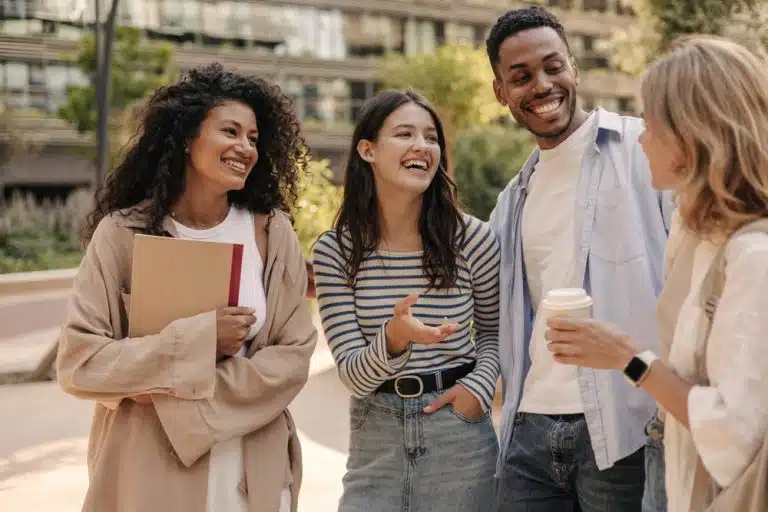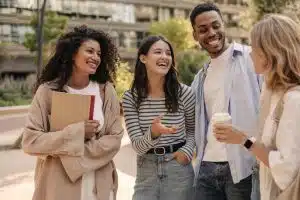 The summer session provides a more focused and immersive learning experience. With smaller class sizes and an accelerated pace, students can delve deeper into their chosen subject and progress significantly toward their academic goals.
Imagine being part of a close-knit community of learners where you can engage in lively discussions, collaborate on projects, and receive personalized attention from your professors. The intimate class settings foster a sense of camaraderie and intellectual curiosity, enabling you to truly absorb the material and develop a deeper understanding of the subject matter.
Ultimately, the Yale Summer Session offers a vibrant and dynamic community. It's a chance to meet and connect with like-minded individuals who share your passion for learning. Whether discussing ideas over coffee, participating in extracurricular activities, or attending guest lectures, you'll be surrounded by a diverse group of individuals from all walks of life.
Imagine the enriching conversations and lifelong friendships that can emerge from this unique and intellectually stimulating environment. The summer session not only broadens your academic horizons but also expands your social and cultural perspectives.
Courses Offered During the Yale Summer Session
One of the highlights of the Yale Summer Session is its extensive range of course offerings. Let's explore what's in store.
During the summer session, students can immerse themselves in a diverse array of subjects. Whether you're interested in delving into the depths of humanities, unraveling the mysteries of sciences, unraveling the complexities of social sciences, or exploring the boundless world of the arts, the summer session has something for everyone.
From introductory-level courses designed to lay a strong foundation of knowledge to advanced seminars that challenge even the most intellectually curious minds, there are options available for all levels of study. Popular subjects include literature, where students can explore the works of renowned authors and analyze the intricacies of storytelling. Mathematics courses offer the chance to sharpen analytical skills and delve into the world of numbers, equations, and proofs.
Psychology courses provide insight into the human mind, exploring topics such as behavior, cognition, and mental processes. Political science courses delve into the complexities of government and international relations, examining the forces that shape our world. Art history courses take students on a journey through time, exploring the masterpieces that have shaped our understanding of aesthetics and culture.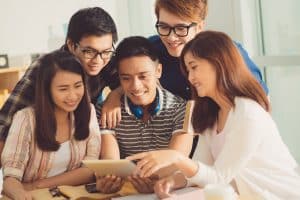 In addition to these core subjects, Yale also offers language courses, allowing students to gain proficiency in languages such as Spanish, French, Chinese, and more. These language courses not only provide students with the opportunity to learn a new language but also to immerse themselves in the culture and traditions associated with it.
Through interactive lessons, engaging activities, and cultural immersion experiences, students can develop their language skills while gaining a deeper understanding of the rich tapestry of global cultures.
With over 200 courses to choose from, you can tailor your summer schedule to fit your academic interests and objectives. Whether you're looking to explore a new subject, deepen your knowledge in a familiar field, or gain a competitive edge in your future endeavors, the Yale Summer Session offers many opportunities for intellectual growth and exploration.
Unique Courses Only Available in Summer
One of the unique aspects of the Yale Summer Session is the opportunity to take courses that are only offered during the summer. These courses provide a specialized and focused study option that may not be available during the regular academic year. It's a chance to explore niche subjects or delve deeper into a particular area of study that piques your interest.
Imagine the excitement of being able to study a subject that is not typically offered during the regular academic year. These unique offerings enable students to broaden their academic horizons and gain a competitive edge in their chosen field.
Whether it's a course on the history of ancient civilizations, the psychology of dreams, or the philosophy of happiness, these specialized courses provide a platform for students to explore their passions and delve into subjects that captivate their intellectual curiosity.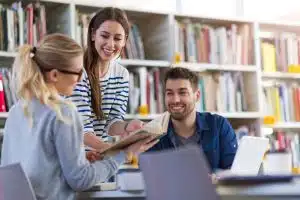 By taking advantage of these unique courses, students can expand their knowledge beyond the confines of traditional academic boundaries. They can engage in discussions with experts in the field, collaborate with like-minded peers, and develop a deeper understanding of the subject matter.
These courses not only provide an opportunity for intellectual growth but also foster a sense of exploration and discovery that is at the heart of the Yale experience.
Tips for Selecting Your Ideal Summer Session Course
When choosing your Yale Summer Session course, keep these essential tips in mind:
Course Format: Check the course description for information on whether it's offered online or in person. Online courses are marked, and their numbers end with an "E."
Prerequisites: Some courses have prerequisites, meaning you must meet specific academic requirements to enroll. Ensure your transcript reflects the necessary prerequisites.
Course Levels: Don't rely solely on course numbers to gauge difficulty. Courses without prerequisites are open to all students, regardless of their academic level.
High School Students: Note that certain courses may not be open to high school students. Always refer to the course descriptions for eligibility details.
Course Limit: Keep in mind there is a limit of two courses per session, so plan your schedule accordingly.
Time Zone: All courses operate on Eastern Daylight Time (UTC -4), so be mindful of the time zone difference when planning your participation.
How to Apply for the Yale Summer Session
Interested in joining the Yale Summer Session? Here's what you need to know about the application process.
Attending the summer session can be a transformative experience, allowing students to immerse themselves in a vibrant academic community and explore a wide range of subjects. Whether you are a current Yale undergraduate, a visiting student, a high school student, or a teacher, there are opportunities for you to participate in this enriching program.
Eligibility Criteria
The Yale Summer Session welcomes a diverse group of students from various backgrounds and educational institutions. Current Yale undergraduates have the advantage of being able to simply register for courses through the website. This streamlined process allows them to easily choose the courses they wish to take and secure their spot in the program.
For visiting students, high school students, and teachers, the application process is slightly more involved. In addition to submitting transcripts, personal statements, and letters of recommendation, these individuals must meet specific eligibility requirements. These requirements vary depending on the category of student, so it is crucial to carefully review the guidelines provided on the website. By doing so, you can ensure that you have all the necessary documents and meet the qualifications to apply.
Visiting students have the opportunity to broaden their academic horizons by studying at Yale for a summer. This experience allows them to engage with Yale's renowned faculty, take advantage of the university's resources, and explore subjects that may not be available at their home institutions.
High school students who are intellectually curious and motivated can also participate in the summer session. This program offers them a taste of college life and the chance to challenge themselves academically. By taking courses alongside college students and being exposed to a rigorous academic environment, high school students can gain valuable insights and prepare for their future educational endeavors.
Teachers, too, can benefit from the Yale Summer Session. Enrolling in courses can enhance their knowledge and skills in their respective fields, allowing them to bring fresh perspectives and insights to their classrooms. Additionally, teachers can engage in meaningful discussions with fellow educators and exchange ideas on best practices in teaching.
Yale Credits and Credit Hours (for Visiting Students)
Yale University employs a standard conversion system, equating 1 course credit to 4 credit hours. For visiting students considering the transfer of summer session credits to other colleges and universities, it is advisable to proactively engage with the relevant academic authorities at their respective home institutions.
This pre-consultation ensures a smooth and accurate credit transfer process. For more detailed information or specific inquiries regarding credit hour conversions, you can reach out to the Office of the Registrar at (203) 432-2330 or via email. This contact point will provide the assistance and clarity you need to navigate the credit transfer process effectively.
Application Process and Deadlines
The application process for the Yale Summer Session is straightforward, ensuring a smooth and efficient experience for prospective students. Once you have decided on the courses you wish to take, you can easily submit your application online through the website. The user-friendly interface allows you to navigate through the application form with ease, providing all the necessary information and documents required for consideration.
One crucial aspect to keep in mind is the deadlines for each session. These deadlines vary depending on the course and the type of student you are. It is highly recommended to submit your application early to secure your spot in the desired courses and ensure you have ample time to arrange accommodations and make any necessary preparations for your time at Yale.
Upon submitting your application, the admissions committee carefully reviews each application, considering academic achievements, personal statements, and letters of recommendation. The committee takes a holistic approach to evaluating applicants, looking beyond grades and test scores to assess the individual's potential and fit within the Yale community.
Once you receive your acceptance letter, you will embark on an incredible journey of intellectual growth and personal development. It offers a supportive and engaging environment where students can thrive academically and forge lifelong connections with peers and mentors.
Yale Summer Session Cost
When considering enrollment in the Yale Summer Session for Summer 2023, it's essential to be informed about the tuition costs and associated fees. Here's a breakdown of the tuition and fees you can expect:
Tuition Charges
1 course credit (equivalent to 4 semester credit hours): $4,850
1.5-credit foreign language course: $4,850
0.5-credit science laboratory: $2,425
2-credit course: $9,475
Summer Conservatory for Actors (2-credit course): $9,475
A Practical Approach to Directing: $1,200
Intensive English Seminar: $4,900
Postgraduate Seminar – Online: $1,400
Law Seminar or Business Seminar: $5,775
University Preparation Program: $4,620
English for Academic Purposes – Online: $1,400
Additional Fees
Application Fee (nonrefundable for all students): $75
CISI Health Insurance Fee (for visiting international students with an I-20 from YSS, varies based on session length)
Technology Fee (applicable to online courses only): $85
Visa Processing Fee (for visiting international students with an I-20 from YSS, nonrefundable unless receiving a denial email): $100
Life on Yale Campus During Summer
Living on campus during the Yale Summer Session offers a truly immersive experience. Let's take a closer look at what you can expect.
When you arrive on the Yale campus for the summer session, you will be greeted by the stunning beauty of the residential colleges. These historic buildings, with their intricate architecture and lush green surroundings, provide a unique and picturesque backdrop for your summer stay. As you walk through the campus, you can't help but feel a sense of awe and inspiration.
As a student living on campus during the summer, you will have the opportunity to experience the rich history and traditions that Yale has to offer. Each college offers comfortable accommodations, ensuring that you have a cozy and welcoming space to call home.
Whether you prefer a single room for quiet solitude or a double room to share with a roommate, you will find the perfect living arrangement to suit your needs.
Not only will you have access to comfortable accommodations, but you will also have the chance to explore the various communal spaces within the residential colleges. These spaces are designed to foster a sense of community and provide a place for students to gather, socialize, and collaborate.
Whether it's a cozy lounge with comfortable couches and a fireplace or a vibrant common room with board games and a pool table, you will always have a space to relax and connect with your fellow students.
In addition to the residential colleges, you will have access to a wide range of facilities on campus. Yale's world-class libraries are a treasure trove of knowledge, offering an extensive collection of books, journals, and digital resources to support your academic pursuits. The research facilities provide state-of-the-art equipment and laboratories, allowing you to engage in hands-on learning and cutting-edge research.
If you're a fitness enthusiast, you will appreciate the athletic centers, which offer a variety of sports facilities and exercise classes to keep you active and healthy. And when you need a breath of fresh air, the outdoor spaces on campus provide a peaceful and serene environment for relaxation and contemplation.
Social Activities and Events
Life on campus during the summer session is far from dull. The Yale Summer Session organizes various social activities, events, and excursions to help you make the most of your time at Yale. Whether you're interested in exploring the local attractions, immersing yourself in cultural performances, or attending guest lectures by renowned scholars, there's always something happening to keep you engaged and entertained.
Movie nights under the stars are a popular event during the summer session. Grab a blanket some popcorn, and enjoy a classic film with your friends on the beautiful campus grounds. If you're feeling adventurous, you can join one of the organized outings to local attractions, such as museums, art galleries, or historical landmarks. These excursions provide a chance to explore the rich cultural heritage of New Haven and its surrounding areas.
The summer session also offers a vibrant cultural scene, with performances ranging from music concerts to theater productions. You can immerse yourself in the arts and witness the talent of fellow students and professional artists alike. Additionally, guest lectures by renowned scholars and industry experts provide a unique opportunity to expand your knowledge and gain insights from leaders in their respective fields.
Participating in these social activities and events not only allows you to have fun and create lasting memories, but it also provides an opportunity to connect with fellow students from diverse backgrounds and build friendships that can last a lifetime. The summer session at Yale is not just about academics; it's about forming meaningful connections and experiencing a vibrant community.
Preparing for Your Yale Summer Session
Excited about your upcoming Yale Summer Session? Here are some tips to help you make the most of your experience.
What to Pack for Yale in Summer
When packing for your summer session, it's important to consider the weather and the activities you'll be participating in. Summers in New Haven can be hot and humid, so lightweight and breathable clothing will be your best friend.
Don't forget to pack essentials like sunscreen, insect repellent, and comfortable shoes for exploring the campus and attending classes. Lastly, bring any necessary school supplies, including a laptop, notebooks, and pens, to ensure you're fully prepared for your coursework.
Tips for Maximizing Your Summer Session Experience
To make the most of your Yale Summer Session, it's essential to manage your time effectively. Take advantage of the smaller class sizes and engage actively in discussions and group projects. Utilize the resources available, including office hours with professors and study groups with your peers.
Participate in extracurricular activities and attend events to foster intellectual and social connections. Finally, embrace the Yale community and all it has to offer. Explore the campus, visit museums, attend performances, and immerse yourself in the rich history and vibrant culture that Yale has to offer.
In conclusion, the Yale Summer Session offers a unique opportunity to explore Yale University and further your academic pursuits. With its diverse course offerings, state-of-the-art facilities, and vibrant campus life, it guarantees an enriching and immersive experience.
Having all the necessary information is important before choosing any course of action. AdmissionSight is always here to assist you with any questions or concerns. We have more than ten years of expertise assisting students in successfully navigating the challenging admissions process.
Consult with AdmissionSight and find out what we can do to help you get into the school of your choice by ensuring that you are sufficiently aware and well-prepared for the application process.