Berkeley Campus Size: A Comprehensive Guide for Aspiring College Students
What is the Berkeley campus size?
What is the size of the Berkeley campus? The UC Berkeley campus is spread across a vast area of 1,232 acres (4.98 square kilometers), and its layout is designed to accommodate the various academic, research, residential, and recreational needs of its students and faculty. The campus can be broken down into several primary areas, each with its unique layout and characteristics.
Central Campus (Core Campus)
The Central Campus, often referred to as the "Core Campus," encompasses approximately 178 acres and is where the majority of academic buildings, libraries, administrative offices, and residence halls are located. The layout of the Central Campus is characterized by a grid-like pattern of streets and walkways, with the iconic Sather Tower (The Campanile) serving as a central focal point.
This area of the campus is organized into several main quads, which include:
The Central Glade: A large, open green space surrounded by several academic buildings and Doe Memorial Library. It serves as a popular gathering spot for students and faculty.
The North Gate: Home to the College of Engineering and the College of Chemistry, this area features several modern research facilities.
The South Gate: This section houses the College of Letters and Science and several other academic departments.
The Hill Campus, located to the east of the Central Campus, covers about 800 acres and is primarily dedicated to research facilities, recreational areas, and the Lawrence Berkeley National Laboratory. The layout of the Hill Campus is less structured than the Central Campus, with winding roads and trails that traverse the area's rolling hills and wooded terrain. The Strawberry Canyon Recreational Area and the Botanical Garden at Berkeley are two popular spots within the Hill Campus.
Clark Kerr Campus
Located about a mile southeast of the main campus, the Clark Kerr Campus is a residential area that offers suite-style housing options for students. The layout of this 50-acre campus is characterized by Spanish-style architecture and beautifully landscaped grounds.
Off-campus facilities
In addition to its main campus, UC Berkeley operates several off-campus research centers and facilities throughout California. These facilities are strategically located to provide access to unique research opportunities and resources.
The UC Berkeley campus size and layout, with its mix of academic, research, residential, and recreational spaces, is thoughtfully designed to create a rich and diverse environment for its students and faculty. The combination of urban and natural landscapes, as well as the various architectural styles, contribute to the unique atmosphere that defines the Berkeley experience.
How to navigate the Berkeley campus?
How to get around the Berkeley campus? Navigating the UC Berkeley campus can be an exciting adventure for new students, as well as visitors. With its extensive grounds and numerous facilities, it's essential to become familiar with the various transportation options and resources available to help you efficiently move around the campus.
Here are some tips and suggestions to help you navigate the UC Berkeley campus:
Familiarize yourself with the campus map
Before you start exploring the campus, it's a good idea to familiarize yourself with the campus map, which can be found on the UC Berkeley website or in print at the campus visitor center. This map will help you understand the layout of the campus and the locations of various buildings, landmarks, and facilities.
Use the Bear Transit Shuttle system
UC Berkeley offers a free shuttle service called Bear Transit for students, faculty, and staff. The shuttle has multiple routes that cover the campus and nearby residential areas, making it an efficient and convenient way to get around. You can find shuttle routes, schedules, and real-time shuttle tracking information on the campus website or the Bear Transit app.
Take advantage of public transit
The campus is well-connected to public transportation options, such as the AC Transit bus system and Bay Area Rapid Transit (BART). These services offer convenient access to downtown Berkeley, as well as other Bay Area locations. Students are eligible for discounted transit passes through the Class Pass program.
Walk or bike
Given the campus's picturesque landscape and walkable layout, walking or biking can be an enjoyable way to get around. There are numerous bike racks and repair stations available on campus for those who choose to cycle. Additionally, the campus is equipped with accessible pathways and elevators for individuals with mobility impairments.
Use wayfinding apps
Smartphone apps like Google Maps or Apple Maps can help navigate the campus, as they offer walking directions and estimated travel times. The UC Berkeley Mobile app also offers campus maps, real-time shuttle tracking, and other useful features to help you find your way around.
Attend a campus tour
Participating in a guided campus tour is an excellent way to get acquainted with the campus layout and learn more about the university's history and facilities.
Ask for help
Don't be afraid to ask for directions if you're unsure of where to go. The Berkeley community is friendly and supportive, and fellow students, faculty, and staff will be more than happy to help you find your way.
By utilizing these resources and strategies, you'll be better equipped to navigate the expansive UC Berkeley campus with ease and confidence. It may take some time to become completely familiar with the campus layout, but as you explore and engage with the Berkeley community, you'll soon find your way around like a seasoned Golden Bear.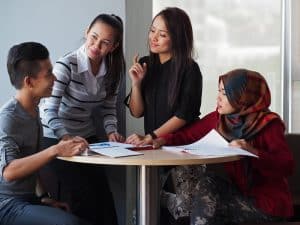 What is the impact of Berkeley campus size on student life?
What is the impact of Berkeley campus size on student life?  The UC Berkeley campus size has a significant impact on student life, as it provides a vast array of academic, research, residential, and recreational opportunities. While the extensive campus may seem overwhelming at first, it offers numerous advantages that contribute to a dynamic and diverse college experience. Here are some ways in which the Berkeley campus size impacts student life:
Academic diversity
Berkeley's large campus size allows for a wide range of academic offerings. With over 150 departments and programs, students have the flexibility to explore their passions and interests across various fields of study, leading to a well-rounded education.
Research opportunities
The campus's extensive research facilities provide students with access to cutting-edge research and collaboration opportunities. The campus size enables UC Berkeley to accommodate state-of-the-art labs and equipment, fostering innovation and discovery.
Clubs and organizations
A larger campus means a larger student body, which in turn leads to a greater diversity of interests and passions. Berkeley boasts over 1,000 student organizations, ensuring that there's a club or group for almost every interest, from academics and sports to arts and activism.
Networking and resources
The campus size enables Berkeley to attract a large and diverse faculty, staff, and student population. This vast network provides students with invaluable connections, resources, and support, both during their time at Berkeley and beyond.
Housing and dining options
Berkeley's expansive campus allows for a variety of living and dining options. With over 30 residence halls and eight dining locations, students can choose from an array of housing styles and meal plans to suit their preferences and budgets.
Recreational and social opportunities
The large campus size provides ample space for recreational facilities, green spaces, and cultural events. Students can take advantage of athletic facilities, hiking trails, and the Strawberry Canyon Recreational Area, as well as attend performances, guest lectures, and other social events.
Exposure to diverse perspectives
A larger campus attracts students from various backgrounds and cultures, fostering a rich and inclusive community. This diversity encourages students to engage in open dialogue, learn from one another, and develop a broader perspective on global issues.
While the UC Berkeley campus size may present some challenges, such as the need to navigate a large area and adjust to a bustling environment, the benefits of attending a larger university far outweigh these initial hurdles. The variety of academic, research, social, and recreational opportunities available to students ensures a vibrant and fulfilling college experience that prepares them for success in their chosen fields and beyond.
Is Berkeley's campus size right for you?
Is Berkeley's campus size right for you? Determining whether the Berkeley campus size is right for you depends on your individual preferences, needs, and goals. It's essential to weigh the various aspects of attending a large university like UC Berkeley to understand if it aligns with your vision of the ideal college experience. Here are some factors to consider when deciding if Berkeley's campus size is the right fit for you:
Academic opportunities
If you value the flexibility to explore diverse subjects, engage in interdisciplinary learning, or collaborate with experts in multiple disciplines, then the campus size might be a positive aspect for you.
Research facilities
The expansive campus is home to state-of-the-art research facilities. If you're interested in pursuing research opportunities or working with cutting-edge technology, then the size and resources of Berkeley's campus could be an advantage.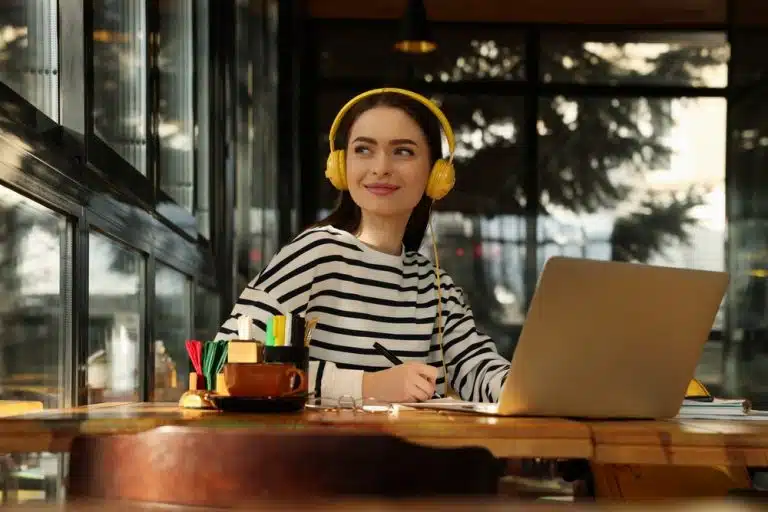 Extracurricular activities
Berkeley is home to over 1,000 student organizations, clubs, and groups, reflecting the diverse interests and passions of its large student body. If you appreciate having a wide variety of extracurricular options to choose from, the campus size could be a positive factor.
Campus environment
The campus size and layout at Berkeley offer a mix of urban and natural settings, with its grid-like core campus, rolling hills, and green spaces. If you prefer a college experience that combines city life with the beauty of nature, Berkeley's campus might be the right fit.
Social atmosphere
Large universities tend to have a bustling social environment, with numerous events, guest lectures, and performances happening regularly. If you enjoy an active and vibrant social scene, then the size of Berkeley's campus could be a positive aspect.
On the other hand, some students might find the large campus size and population overwhelming or challenging to navigate. If you prefer smaller class sizes, a close-knit community, or a more intimate college experience, Berkeley's campus size might not be the best fit for you.
Ultimately, deciding whether Berkeley's campus size is right for you requires careful consideration of your priorities and preferences. It's essential to reflect on the factors that are most important to you in a college experience and weigh the pros and cons of attending a large university like UC Berkeley. Visiting the campus, talking to current students, or attending a campus tour can also provide valuable insights to help you make an informed decision.
In conclusion, the UC Berkeley campus size offers an unparalleled array of academic, research, social, and recreational opportunities for its students. As you embark on your college journey, it's essential to find a university that aligns with your individual needs, goals, and preferences.
At AdmissionSight, we understand the significance of this decision, and our team of experienced professionals is committed to helping you navigate the college admissions process with confidence. By providing personalized guidance and resources tailored to your unique strengths and aspirations, AdmissionSight strives to support you in finding the perfect fit – whether that's the expansive and diverse Berkeley campus or another institution that better suits your vision of an ideal college experience. Contact us to book your initial appointment.