Berkeley Undergraduate Requirements
The University of California, Berkeley Campus, also known as UC Berkeley, was the first land-grant university in the state of California. It was founded in 1868 and received its funding from the federal government as a benefit of the Morrill Land Grant Act of 1862. UC Berkeley inherited the land and facilities of the private College of California.
In addition to being recognized as one of the best public research universities in the United States, the University is also credited with being the origin of the discovery of 16 of the chemical elements that make up the periodic table. In addition, the highly esteemed Association of American Universities counts the University of California, Berkeley, also known as UC Berkeley, as one of its original 14 member institutions.
Major institutional rankings have placed the University of California, Berkeley, as one of the top public universities in the United States of America, making it one of the most prestigious universities in the world. When we talk about the ranking of UC Berkeley, we should mention that the university has been ranked by US News & World Report – Global Universities at #4, THE (Times Higher Education) – University Ranking at #8, US News & World Report – National University Ranking at #22, and QS – World University Ranking at #32 for 2022. All of these rankings were done for the university.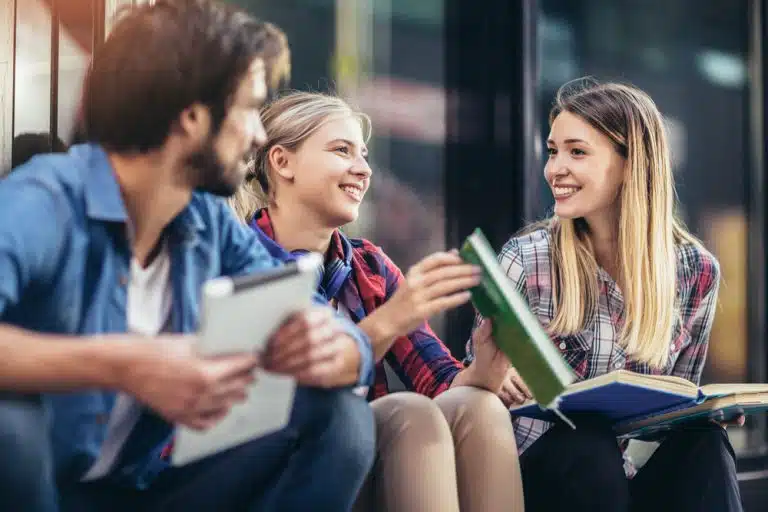 From academic pioneers to the free speech movement, the University of California, Berkeley has always been at the forefront of efforts to better the world. This university is responsible for producing some of the most brilliant minds in the world.
All of this is possible because of the superior teaching found in universities. UC Berkeley has produced 31 alumni who have gone on to win the Nobel Prize. There are four departments on campus that have won the Pulitzer Prize. More than 200 Olympic medals were won jointly by students and alumni of the program. It should be sufficient for everyone to be aware of how wonderful the university is.
The alumni of UCLA include some of the most famous people in the world. Steve Wozniak, who was one of the co-founders of Apple, Shantanu Narayen, who is the CEO of Adobe, Chris Pine, an American actor, and Jaylen Brown are all notable alumni (American Basketball Players).
As a consequence of this, the University of California at Berkeley continues to be a preferred destination for students who have excelled academically throughout their high school careers, and it is generally considered to be the most prestigious of the UC campuses.
The acceptance rate at UC Berkeley is only 17.5 percent overall, making gaining entry to the university a challenging endeavor for prospective students. This indicates that for every 100 students who applied, there were only 17 students accepted into the university, making the admissions process at UC Berkeley extremely competitive.
If you want to be a part of the 17.5 percent of students who attend Berkeley, you need to make sure that your application satisfies the Berkeley undergraduate requirements while also making you stand out. In this guide, we will learn everything there is to know about the Berkeley undergraduate requirements.
What are the requirements to get into Berkeley?
What are the requirements to get into Berkeley? If you are considering enrolling at UC Berkeley as either an incoming first-year student or a transfer student, you should give careful consideration to how well you are preparing yourself in reading, writing, mathematics, and any other subject areas related to the Berkeley undergraduate requirements that are relevant to the major you wish to pursue. You will be better prepared for work at Berkeley if the curriculum you follow in high school or college is more rigorous and comprehensive.
Application
UC Berkeley is one of the few colleges that does not accept applications through either the Common App or the Coalition App. You are required to create a UC application account before you can submit an application for any course offered by UB. Visit this page in order to create an account.
Application Fee or Waiver of Application Fees
When you apply, you will be required to pay an application fee of seventy dollars. The application fee is non-refundable; even if you decide to cancel your participation at a later date, you will not receive a refund of the fee. You have the option of sending your application fee payment in the mail or paying with a credit card.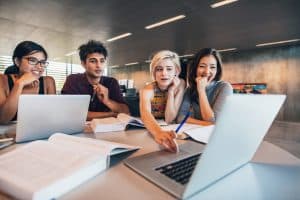 In the event that it will be difficult for you to pay the application fee, you have the option of submitting a request for a fee waiver. Your application fee will be waived up to four times by UC Berkeley. If you wish to apply to more than four campuses, you will be required to pay an application fee of $70 for each additional campus that you wish to apply to.
Please take note that the fee waiver is only available to permanent residents, citizens of the United States, and applicants who are qualified to receive AB540 benefits. International students are not eligible for fee waivers from UC Berkeley.
A-G subject course requirements
It is necessary for you to finish the A-G subject course requirements.
Transcript
Your academic performance during your time in high school will be detailed on the transcript. After you have been accepted, you will be required to hand in your transcript. It is imperative that you do not send a transcript along with your Berkeley undergraduate requirements because it will not be processed.
Test Score
Because of the widespread Covid-19 pandemic, UC Berkeley will not take SAT or ACT scores into consideration when determining admissions. However, if you still want to send in your SAT scores, you certainly can.
If you submit the score, it will be evaluated to determine whether or not you are eligible for the statewide admissions guarantee in California. It's possible that they'll use it as an alternative means to satisfy the prerequisites for eligibility.
Annual Income
As part of the Berkeley undergraduate requirements, you require to provide your income if you are independent or your parent's annual income if you are dependent. If you are submitting an application for a fee waiver, then it is mandatory for you to do so; otherwise, it is voluntary.
Social Security Number (SSN)
If you have a social security number, you are required to provide it in this Berkeley undergraduate requirements.
Citizenship Status
You will be required to enter the country in which you were born. If you are not a native of the United States, you are required to also specify the type of visa and your immigration status.
California Statewide Student ID
Please present a California Statewide Student ID if you are a resident of the state of California. It is distributed to each and every student attending a California public elementary, middle, or high school. But, it's an optional Berkeley undergraduate requirements.
Personal Insight Questions
The College will present you with a total of 8 questions to answer during the application process, but you are only required to respond to 4. As part of the Berkeley undergraduate requirements, you are limited to no more than 350 words for your response. It is entirely up to you how you choose to respond to the question. UC recommends you choose the question relevant to your experience.
The following are some of the reasons why UC Berkeley uses personal insight questions:
Identifying and evaluating candidates' unique selling points in light of the fact that their academic records are typically quite comparable
Gain an understanding of your achievements in the areas of personal, academic, and extracurricular life.
We ask that you kindly supply us with information that might not be readily apparent in various parts of the application.
Letters of Recommendation
The University of California, Berkeley encourages applicants to submit a total of two letters of recommendation. The submission of work is entirely optional and will not prevent an application from being fully considered for admission.
When asked to include a letter as part of the application process, Berkeley asks that those who write letters consider the following concepts because the university holds the belief that there is value in conducting holistic reviews.
The applicant's overall academic performance as well as their academic potential (considered in the context of their high school class).
A passion for education
The ability to lead (in school, family, or community)
The ability to persevere in the face of adversity
Cross-cultural engagement
Originality/Creativity
concern for the welfare of other people
In the event that a student is given the opportunity to submit up to two letters of recommendation, the student is required to submit them electronically. In addition, there should be at least one letter that has been written by a professor or instructor from one of the fundamental academic fields.
Berkeley requirements for international students
What are the Berkeley requirements for international students? Students at UC Berkeley come from over fifty different countries. Using the University of California application, international students can apply to the university either as freshmen or as transfer students.
UC Berkeley will accept the results of any of the following language tests from students whose first language is not English but who can demonstrate that they are proficient in the English language:
Test of English as a Foreign Language (TOEFL)
International English Language Testing Service (IELTS)
Duolingo English Test (Fall 2021/2022 only, under review for Fall 2023)
If you send your TOEFL results to just one UC campus, they will be sent to all of the other campuses to which you have applied automatically. You are required to send in separate copies of your IELTS and DET results to each individual campus.
What GPA do you need to get into Berkeley?
What GPA do you need to get into Berkeley? If you are curious about the minimum GPA required to enroll at Berkeley, we have the answer for you here. There are a lot of schools that have a minimum GPA requirement, but the lowest grade you can get away with applying to without getting rejected is a 3.89.
If you want to attend UC Berkeley, you need a 3.89-grade point average, which means you need to be at the top of your class and significantly better than average. Additionally, the majority of the grades on your transcripts should be A's.
In addition, in order to demonstrate that you are capable of successfully navigating the academic rigors of college, you should sign up for as many IB and AP classes as possible. If you are able to do all of these things, then you have a chance of being accepted.
It can be difficult to make an immediate change to your grade point average for the purpose of application forms, particularly if you are junior or senior. If your grade point average does not meet the minimum requirement for admission to UC Berkeley, you will need to compensate for this by achieving a high score on either the SAT or the ACT.
This will help you compete more effectively against other applicants who are also attempting to gain admission to Berkeley University and who have better grade point averages.
Does Berkeley require SAT for 2022?
Does Berkeley require SAT for 2022 admissions? The University of California, Berkeley does not require applicants to submit scores from the Scholastic Aptitude Test (SAT) or the American College Testing Program (ACT).
A holistic review has always been used at Berkeley, and it will continue to be used, which means that there is no single factor on the application that will determine a student's admission status. This will not change. Scores on the SAT or ACT were not the only academic indicators offered on the application to evaluate applicants' knowledge and skills.
Other academic indicators, such as grades, the difficulty of a student's courses, and other non-required tests (such as SAT subject tests, AP tests, and IB tests, among others), will continue to be evaluated as part of the review process. A student's individual academic context will also be taken into consideration.
Scores on standardized tests such as the SAT and ACT will not be considered during the admissions process; however, any scores submitted to Berkeley will be considered for placement or subject credit purposes in the event that the student is admitted to Berkeley.
What kind of student does Berkeley look for?
What kind of student does Berkeley look for? The ideal student for UC Berkeley is one who is self-motivated to achieve their goals and has the academic credentials to back up their claims. A student's academic performance, test scores, and extracurricular activities are all taken into consideration during the admissions process at UC Berkeley, which is well-known for having one of the most competitive admissions processes in the country.
Students who are interested in attending this prestigious school should place a primary emphasis on demonstrating a track record of success in both their academic studies and extracurricular activities.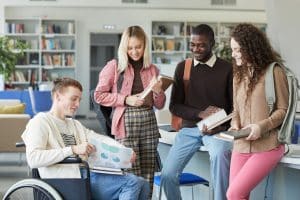 UC Berkeley, similar to a large number of other educational establishments, does not directly state their "minimum" test scores. However, students who have academic scores that are comparable to or even higher than those that were listed above have the best chances of being accepted into this selective school.
The ideal student at UC Berkeley embodies a set of core values that we will discuss in more detail below.
Leadership
Students at UC Berkeley find themselves in the thick of things on a college campus that encourages innovative approaches to leadership. Above all else, the school emphasizes assisting students in cultivating the qualities necessary for effective leadership. Students receive the instruction, practice, and access to the tools and resources they need to become effective leaders in their chosen fields.
Persistence
Students at UC Berkeley who epitomize the school's ideals have no concept of what it means to "quit." Students at UC Berkeley are encouraged to have a strong sense of perseverance as one of the university's core values. Students who aren't deterred by past mistakes or setbacks will feel right at home among the driven individuals who form the academic backbone of this institution.
Participation in the Community
Students at UC Berkeley study in the vibrant communities of the Bay Area of California, which is known for its cultural diversity, and they are encouraged to participate in those communities. The university takes great pride in the fact that it provides a community on campus that is both diverse and welcoming to all.
On campus, students are exposed to a wide variety of cultures, values, and ways of thinking, and they are also encouraged to contribute their own perspectives to the discussion.
Initiative
The ideal student at UC Berkeley does not wait for problems to present themselves before coming up with innovative solutions. Students are encouraged to look for answers and solutions to problems that are important to them by taking the initiative to do so on their own.
The ideal student at UC Berkeley is one who is enthusiastic and determined to achieve their goals, not only academically but also in all other aspects of their life, such as civic engagement and personal growth. They demonstrate this passion by devoting a significant amount of effort to both their academic performance and the extracurricular activities they participate in.
Instead of being followers of the current status quo, students at UC Berkeley thrive when they take on leadership roles for the future.
Berkeley Application Deadline for 2022
When will the Berkeley application deadline be for 2022? Applications for admission to UC Berkeley can be submitted beginning in October of the year prior to the year in which the student intends to enroll at the university. The application period runs from the 1st to the 30th of November.
The deadline for submission of all applications is November 30. Early admission and early decision applications are not available through the University of California, Berkeley.
| | |
| --- | --- |
| Application available | August 1 |
| Apply for financial aid | October 1 |
| Application filing period | November 1-30 |
| Application deadline | November 30 |
| Berkeley notifies applicants of receipt of application | Early December |
| Online UC Transfer Application Update (TAU) deadline | January 31 (priority) |
| UC Berkeley mandatory forms deadline | January 31 |
| FAFSA and CA Dream Act | March 2 |
| Freshman decisions posted | End of March |
| Transfer decisions posted | End of April |
| Freshman deadline to accept offer of admission | May 1 |
| Transfer deadline to accept offer of admission | June 1 |
If you need help putting the finishing touches on your early applications, or want some advice on whether or not applying Early Decision or an Early Action is a good option for you, at AdmissionSight, we have over 10 years of experience guiding students through the competitive admissions process, including our athletic recruitment program.
AdmissionSight can help you put your best foot forward when applying to college this fall. Contact us today for more information on our services.