Brown Deadlines
What are the current Brown deadlines for admission? Students who are ready to make a commitment to Brown and who would prefer to receive early notification of their admission status have the chance to participate in Early Decision. If you choose to apply to Brown under the Early Decision program, you will be asked to refrain from submitting applications to any other schools that use the early decision, single-choice early action, or restriction early action application processes. 
If you are accepted through our Early Decision plan, you will be asked to withdraw any and all applications that are still pending. This includes any and all applications that you may have already sent into regular, rolling, or (open) early action programs.
Early Decision is reserved for prospective students who rank Brown as their number one school of choice. Through this program, first-year students have the opportunity to submit their application for admission to Brown University in the fall of their senior year and will be notified of the admission decision based on the Brown deadlines, in the middle of December. It is important for prospective students and their families to understand that acceptance into Brown University through our Early Decision program is a legally enforceable commitment to do so.
Do not, however, make the assumption that your prospects of acceptance will rise simply because you are applying under the Early Decision option. Under the Early Decision plan, the Board of Admission is responsible for making the identical judgments that it would make under the Regular Decision plan.
If you submit your application to Brown via its Regular Decision method, you will have the opportunity to investigate a wider range of educational institutions before settling on one. Students who have been accepted to Brown are required to inform the university of their intention to enroll based on the Brown deadlines by May 2, which is the standard reply date for most educational institutions.
Students who have their Early Decision applications deferred have demonstrated that they are competitive candidates for enrollment at Brown. A postponement must not be interpreted as a sign of failure on the part of the organization. Applicants who had their decisions deferred will have a second chance to be evaluated among the Regular Decision applicants. Brown University's admissions office strives to choose a student body that is as talented and diverse as possible with regard to the student's interests, backgrounds, and the potential they have to contribute to the Brown community and beyond.
It is not required to make changes to your application just because you have been granted a deferral by Brown University; nevertheless, you should let the university know if you have achieved something notable or if there has been a noteworthy change in your personal circumstances. Keep in mind that just because an application has been given a deferral, this does not mean that they do not meet the requirements for admission.
Make sure that the Mid-Year Report form is in the hands of your counselor so that Brown can obtain your grades from the fall term as well as any other changes that your school may like to send. If Brown is still your first option for undergraduate study, you are more than free to send in a letter expressing your continued interest in the school throughout the Regular Decision admissions process.
You will need to use the Brown applicant portal in order to upload your letter. When applying to Brown University for the academic year 2022-23 on the Brown deadlines, the following is a concise rundown of the essential dates that you should keep in mind:
| | |
| --- | --- |
| Early Decision application deadline | 1st November |
| Early Decision letters (online) | 16th December |
| Regular Decision application deadline | 5th January |
| Regular Decision letter (online) | 31st March |
| Regular Decision commitment deadline | 1st May |
Does everyone get Brown Interview?
Does everyone get Brown Interview? Brown University, in contrast to many other educational institutions, does not require prospective undergraduate students to participate in an interview. However, in order for the Board of Admission to understand more about the candidate, they have the option of having the applicant submit a video introduction as well as an interview with a former student along with their application. Both are completely voluntary choices.
Your video introduction is a fantastic opportunity to present more information in addition to what was included in your application materials. Because there is no predetermined topic or structure, you are free to contribute whatever comes to mind and express your creative side. If you choose to send in a video interview, you should be strategic about it; you should discuss something relevant that distinguishes you from other applicants and helps you stand out from the crowd. There is a two-minute cap placed on the video introduction's running time.
Advice for Beginning Your Video
To start out your video, introduce yourself by stating your name and the name of the high school you attended. After that, the rest of the film is up to you.

The production value and cinematic merit of videos will not be taken into consideration throughout the review process. However, after you have finished recording it, we suggest that you check the lighting and listen to the audio to ensure that you are satisfied with the ultimate result. You may keep things straightforward by positioning yourself in front of the camera, laptop, or phone and selecting a background that is unadorned; doing so will make it simpler for you to adjust the lighting and the music.

Remember to keep things straightforward, and set a time limit of no more than two minutes.

Dress in a relaxed manner.

Do your best to get ready ahead of time, but don't bother writing a script for your video. We suggest writing out everything you want to say in an outline and then practicing it a few times before you actually record it. This will allow you to ensure that you cover everything without coming off as robotic.
In the past, interviews with university alums were made available to prospective students so that they could learn more about the school while also having the opportunity to talk about themselves. However, you can still take part in the video introduction even though this supplementary component of the program is currently unavailable until further notice.
When does Brown Release Decisions?
When does Brown release decisions? Applicants who make use of Brown University's early decision program should anticipate receiving a response from the college concerning its admissions decisions by the middle of December at the latest on the Brown deadlines.
Early decision applicants for Brown have three different options available to them for the decision they receive. In addition to being told whether or not their application has been accepted, applicants may also find out that the decision about their application has been postponed.
Students who have their applications rejected under the early decision plan are not eligible to reapply to the institution using the standard decision plan; rather, they are required to wait until the next application cycle, which will take place during the subsequent academic year.
Students who are offered admission will be forced to withdraw any applications they may have submitted to other educational institutions.
If they maintain their excellent academic performance throughout the rest of their senior year, they will be assured a place in Brown University's incoming first-year class.
If the student's application is deferred, it indicates that the examination of their file will be postponed until the regular decision admissions round, at which point the student will receive a definitive answer regarding the status of their admissions request. Applicants who submitted their applications through the regular determination process do not find out the admissions decision until the beginning of April based on the Brown deadlines.
After the student has finished filling out and submitting their application, they will be given access to their very own Brown Applicant Portal, which is another location where they may obtain the admissions decision once it has been made public.
The early decision application deadline for Brown University is November 1 of each year, and the application may be found here. The application deadline for those seeking admission through the usual decision based on the Brown deadlines is always on January 5; this provides the students with an additional two or three months of preparation time.
Students will get an email from the Office of College Admission confirming receipt of their Common Application once the school has processed the application.
Although it is imperative that all required components of the application be submitted to the school before this deadline, Brown states that it is permissible for some of the student's supplemental documents, such as transcripts, test scores, and so on, to not be received until the following week or so. This is the case even though it is essential that all required components of the application be submitted to the school before this deadline.
What GPA is required for Brown?
What GPA is required for Brown? There are many colleges that need a minimum GPA, but in most cases, this is merely the bare minimum that must be met in order to submit an application without it being immediately rejected.
The grade point average that truly matters is the minimum GPA required to have a chance of getting into the school. In order to determine this, we look at the overall average grade point average of the school's current student body. The minimum required GPA to enroll at Brown University is normally a weighted 4.08 points. This statistic represents the average grade point average of successful applicants who were granted admission to Brown University. The university does not expressly declare this information; yet, this is the case. 
Because of this, Brown is an extremely competitive school, and in order to get in, you will need to maintain very excellent grades throughout your academic career. If you want to attend Brown University, you need to be at the top of your class. In order to compete with other applicants, you will need to have practically perfect grades in all of your subjects. In addition, you must demonstrate that you are capable of easily handling the academic rigors of college by enrolling in challenging subjects such as Advanced Placement or International Baccalaureate programs.
Having said that, Ivy League schools such as Brown University don't often have a set minimum GPA requirement because it can shift depending on the subject you want to study and how well you do overall in your application. It is possible to gain admission to Brown University with a grade point average that is lower than 4.0 if your application demonstrates that you have exceptional extracurricular activities, sporting accomplishments, standard test scores, or other outstanding achievements that set you apart from other applicants. 
It will be difficult for you to improve your grade point average in time for college applications if you are currently junior or senior. If your grade point average is equal to or lower than the 4.08 average for the school, you will need a better score on either the SAT or the ACT to compensate. Because of this, you will have an easier time competing successfully against other applicants who have higher GPAs than you do.
What kind of student does Brown look for?
What kind of student does Brown look for? The perfect candidate for admission to Brown University is someone who is extremely well-qualified academically and has a strong desire to do well in their chosen field. The admissions process at Brown University is extremely selective, and every year there are a growing number of outstanding candidates, which makes the process even tougher. Students who are interested in attending Brown University should strive to achieve strong academic marks and test scores in order to increase their chances of being accepted there.
Brown University, just like many other highly regarded educational institutions, does not publish a required minimum for either standardized test results or grade point average. However, despite the fact that having scored at or above the averages would boost your chances of admittance, you should not let your results prevent you from applying to Brown.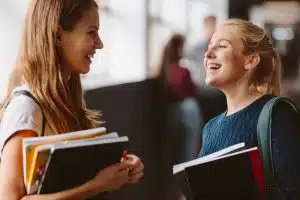 Brown University requires applicants to submit a comprehensive application, which includes a number of different components that can assist boost their chances of admission. These components include extra essays and either a video profile or an alumni interview.
The campus of Brown University is renowned for its rich diversity, and the university makes a concerted effort to involve students in all aspects of their education, from the arts to the sciences. Students who have demonstrated excellence in their academic pursuits and have a passion for the arts, humanities, or both may discover that Brown University is the ideal setting for them to pursue their educational goals.
The following principles are at the heart of Brown's concept of the perfect student body.
Individualism
Brown takes great satisfaction in cultivating an atmosphere on campus in which students are given the opportunity to flourish as unique individuals. Because of the university's adaptable curriculum, students are encouraged to develop their own unique academic interests and exercise their individuality. One of the most accurate ways to characterize the majority of Brown's student body is as independent and driven individuals.
Working Together with the Community
Brown University places a significant emphasis on the concept of students banding together to establish communities that are both creative and driven by a shared sense of purpose.
Brown University teaches its students the importance of community by exposing them to a variety of viewpoints and bringing them together to work toward common goals. This commitment to fostering a feeling of community on campus is evidenced by the robust Greek life, tight-knit resident halls, and interaction with Brown's hometown of Providence, which is located in Rhode Island.
Creativity
Brown University is well-known for its dedication to the study of humanities and liberal arts.
Students are encouraged to cultivate their talents outside of the classroom, and there are tools and groups all throughout campus that assist students to fulfill their full creative potential. Brown University has a strong academic basis, yet students still feel free to explore their creative aspirations there. Brown is a member of the Ivy League.
Coming to Know Oneself
Brown University gives its students the freedom to chart their own academic careers by letting them choose their own course loads (with a few core requirements). This forward-thinking Open Curriculum encourages a sense of self-discovery and curiosity, two characteristics that are fundamental to Brown's ideal student.
The ideal student for Brown is someone who is enthusiastic about their potential in both their academic and creative pursuits. They have demonstrated their interest by maintaining a high academic record, which demonstrates that the kid is not afraid to push themselves academically or engage in creative thought.
Students who have a perspective that is centered on the future and what they can do to make it a better place are more likely to succeed academically at Brown.
If you need help putting the finishing touches on your early applications, or want some advice on whether or not applying Early Decision or an Early Action is a good option for you, at AdmissionSight, we have over 10 years of experience guiding students through the competitive admissions process, including our athletic recruitment program. 
AdmissionSight can help you put your best foot forward when applying to college this fall. Contact us today for more information on our services.