Choosing Unique Speech Topics for High School and College
Choosing Unique Speech Topics for High School and College
We've all wanted our voices to be heard and our ideas and views to influence others. We occasionally fall short of doing it correctly, though. It is primarily due to one's inability to employ the appropriate words when necessary. Speeches are used because of this. They assist you in grabbing the audience's attention and getting them to pay attention to you. That said, unique speech topics become a part of our lives in high school and college.
Writing an essay is quite simple, but giving a speech is a completely different matter. The right topics for your persuasive speech might assist you in educating and persuading your audience. You must conduct in-depth research and present compelling arguments in order to accomplish that and leave a positive impression.
It is crucial to remember that persuasive speech topics must enlighten, educate, persuade, or inspire your audience. In other words, you will persuade them to agree with your viewpoint.
The best persuasive speech ideas are always thought-provoking, audacious, and extremely sharp and concise. Always remember to select an engaging topic for your persuasive speech. The listener or reader will be drawn in from the beginning to the conclusion thanks to it. Additionally, ensure that you are well-versed in the subjects, as this will help you when it comes time to counter-question.
Make sure your topic is well-known so you can quickly prepare your persuasive speech. Additionally, your audience must be interested in the subject and able to clearly picture them. The most important thing is to be careful not to pick something that is excessive. Emotional subjects encourage more feelings and increase the likelihood of getting the desired result.
Types of Speech Topics
The following are types of unique speech topics that AdmissionSight summarized. Take note that these are not definitive but merely abridged types based on research and observation.
Speech topics based on facts – Use  proven and tested facts and statistics to demonstrate the truthfulness or otherwise of a certain topic
Speech topics based on values – contend whether a particular subject matter is correct or now based on personal and societal beliefs and values
Speech topics based on policy – contend to advance or support an existing policy, law, and/or ordinance or policies that have not been made
There are numerous subjects for persuasive speeches that we find compelling enough to list here. All of these subjects for persuasive speeches are current and will be for a long time. Your possibilities are virtually limitless when it comes to selecting topics for persuasive speeches. To assist you in making a good impression, we have gathered some of the best ones.
AdmissionSight has completed extensive research on your behalf, freeing you to concentrate entirely on giving the speech well. In this blog, we have provided a list of significant speech ideas for school events and activities, including persuasive, motivating, and speech topics on notable leaders. Everyone, from high school to college students, can enjoy them.
You can find anything and everything you need in our sizable selection of speech topics. For a more efficient and rapid search, the following is a terrific list of speech themes broken down into many categories, like persuasive speech topics and more.
Unique speech topics for high school students
Here are a few unique speech topics for high school students. These are suitable for classroom activities or in front of a bigger crowd.
Will punishing bullies be effective?
How can I speak in public with confidence?
Do a student's test scores alone define their value?
Do video games encourage violence?
How can I get over my phobia of math?
Should school breaks be longer?
Should swimming lessons be required in schools?
What is the ideal age to purchase a smartphone?
E-books vs paper books: Which is preferable?
How can you get through an exam fever?
How can recycling benefit us?
Should smoking be prohibited in public spaces?
Are zoos to be outlawed?
Should animal testing be prohibited?
Can a ban on plastic bags be helpful?
Are exotic animals suitable for pet ownership?
Is the government addressing global warming effectively enough?
How can water contamination be reduced?
Which is preferable, buying pets or adopting animals?
Why is it unethical to ride elephants?
Unique speech topics for college students
Speech topics for college students are expected to be more difficult and hard-hitting because they are expected to be more academically advanced and have had a wider range of experiences in real life. Here are a few ideas that college students can use.
Does the current education system prepare students enough for the real world?
Should students acquire fundamental skills like cooking and cleaning before entering college?
To succeed in college, communication skills must be improved.
Practical knowledge is more important than academic knowledge.
Describe and elaborate on the current situation of the foster care system in the country.
Do guys also experience domestic violence?
How do words' many meanings evolve throughout time?
How can global poverty be eliminated?
Do all politicians abuse their position of authority?
Challenges associated with being a single parent.
Impact of same-sex marriage on American society
Roles of communication with children with unique needs
The benefits and drawbacks of vaccination on a global level
Is it possible to put a stop to racial violence?
Funniest customs in the world
The causes of and solutions for domestic violence
Is a global minimum income feasible or not?
The role of gun control laws in reducing terrorism.
How to prevent depression
English language instruction: vital to one's success or not?
How to choose impactful and unique speech topics
So, how do you choose speech topics that can impact your listeners or audience? Admission prepared a short step-by-step process of brainstorming and coming up with a worthy topic for your speech no matter the academic occasion.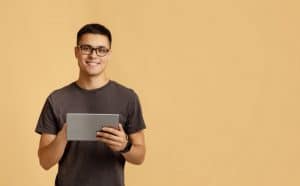 Determine the purpose and theme of the event you are speaking in. Finding speech topic ideas is much quicker and easier if you know why the event is happening. Despite the fact that this is the most important and obvious phase, some presenters nevertheless prepare weak speeches that are inappropriate for the occasion.
Identify your audience. You can choose a topic that is relevant by considering the shared interests of your audience; a justification for why they are all listening to you from the same room. Age, gender, seniority, education, interests, experience, ethnicity, and occupation are examples of general characteristics.
Consider a topic that you are passionate about and have experience with. What interesting topic for speaking are you interested in, taking into account the nature of your event and audience? Finding pertinent themes will increase your enjoyment of researching, writing, and speaking.
Include recent and up-to-date news and events. Is a specific subject being covered in the media that you and your audience are interested in? Your discussion will be considerably more engaging if you use recent, interesting, popular, and unique speech topics.
Create a short list to finalize your decision. It's time to jot down any prospective thoughts that come to mind. To ensure that no chance is lost, you might want to invite your friends to contribute further thoughts or comments. Examining the list and reducing it to three contenders can help! Consider every aspect, including:
Which of your engaging speaking topics fit the speaking event the best?
Which concept will your audience find most appealing?
What subjects fascinate you and about which do you know the most?
Come up with a decision you are most comfortable with and stick with it. Select a subject that surprises you and that you are already emotionally invested in, and keep it in your head. If you find it simplest and fastest to finish the outline, outline the chosen topic. You ought to select that as your theme.
Entering your dream college with AdmissionSight
AdmissionSight can assist you in creating the most convincing application possible. And we know from over a decade of experience that a standout essay and writing supplement can be the deciding factor in your acceptance to any college of your choice.
With a 75% success rate, we have extensive experience assisting students in achieving success. Schedule a free consultation to learn more about what the admissions professionals can do for you.