Columbia University Engineering Program
The Columbia University Engineering Program is a hub for innovative minds where students can explore the cutting-edge fields of engineering and design.
With a long-standing reputation for excellence, Columbia's School of Engineering and Applied Science provides students with a rigorous education that equips them with the skills and knowledge they need to succeed in today's fast-paced world.
From advanced materials and nanotechnology to biomedical engineering and sustainable energy, Columbia's engineering program offers a diverse range of research opportunities. Whether you are a student, researcher, or industry professional, Columbia University's engineering program is the perfect place to pursue your passion and make a difference in the world.
Is Columbia a good college for engineering?
Is Columbia University an excellent school for those interested in engineering? Columbia Engineering, one of the nation's oldest and most prestigious engineering programs, provides students with a unique educational experience by providing access to world-class faculty, hands-on research, rigorous classes and programs, and opportunities to develop expertise in entrepreneurship and design.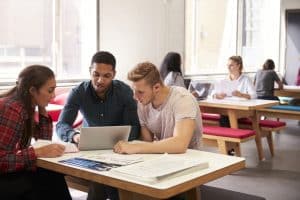 In light of the following considerations, it is recommended that you give serious thought to applying to Columbia University for an engineering degree:
Reputation
Columbia University is consistently ranked among the top engineering schools in the United States and the world. It has a long-standing reputation for producing successful graduates who go on to make significant contributions in their fields.
Strong Curriculum
The engineering curriculum at Columbia University is rigorous and challenging, providing students with a strong foundation in the fundamentals of engineering as well as opportunities to explore their interests through electives and research projects.
Columbia University is located in New York City, which provides students with access to a wide range of industries and opportunities for internships and networking. The city is also home to many of the world's top engineering firms and research institutions.
Diversity
Columbia University is committed to creating a diverse and inclusive community of students and faculty. This diversity helps to promote innovative thinking and problem-solving, as well as preparing students for success in a globalized world.
Resources
The Columbia University Engineering Program provides students with a wide range of resources to support their academic and personal development. These resources include state-of-the-art labs and facilities, career services, and opportunities for research and collaboration.
World-Class Faculty
While you are a student in the undergraduate program, you will have the opportunity to collaborate with distinguished faculty members in both the lecture hall and the laboratory.
More than 200 of Columbia University's faculty members are actively involved in ground-breaking research both within and across academic fields.
The Educational Experience
The undergraduate program at Columbia Engineering provides students with an unrivaled breadth and depth of majors and minors, in addition to extra- and co-curricular programming intended to cultivate leadership abilities and a problem-solving mentality.
In Columbia's illustrious Core Curriculum, students begin developing engineering solutions as early as the first trimester of their studies, participate in significant research, and broaden their conceptual frameworks.
Students can also benefit from having advisors and mentors who are supportive and who can help guide them along their educational and career routes.
Overall, Columbia Engineering provides students with a challenging and rewarding academic experience as well as opportunities for personal and professional growth.
Where does Columbia rank in engineering?
In the field of engineering, where does Columbia University stand? According to U.S. News & World Report, in the category of "Best Engineering Schools," Columbia University (Fu Foundation) is currently placed at rank 13.
The engineering department at Columbia University is well-known for its heavy focus on research and new product development.
SEAS has a lengthy history of being a leader in the development of new technologies and contributing to the progression of a variety of fields, including nanotechnology, sustainable energy, artificial intelligence, and cybersecurity, to name just a few.
In addition, the Columbia University Engineering Program has world-class faculty members who are leaders in their respective disciplines and have a strong dedication to educating the next generation of engineers.
The engineering department at Columbia is also notable for its emphasis on interdisciplinary learning throughout the engineering curriculum.
Students are able to develop a holistic understanding of the function that engineering plays in society by participating in a program that combines engineering with other disciplines, such as business, law, and medicine.
In addition, the fact that Columbia University is located in New York City makes it possible for students to network with working professionals in various fields, take part in apprenticeships, and work together on projects that are relevant to the real world.
The engineering program at Columbia University is well-positioned to continue its tradition of excellence and contribute to the development of the engineering field because of its dedication to academic excellence, innovation, and education that spans disciplines.
What engineering majors does Columbia offer?
What kinds of engineering degrees can be earned at Columbia? Students and faculty at the Fu Foundation School of Engineering and Applied Science (Columbia Engineering), which was established in 1864, have made remarkable contributions to the advancement of technology as well as social progress.
These contributions have pushed the boundaries of knowledge and discovery in order to meet the requirements of our modern global society.
Undergraduate students at this institution become members of a community of engineers who are dedicated to carrying on the tradition of engineering for humanity by collaborating on the development of a world that is more sustainable, healthy, connected, secure, and innovative.
The following lists Columbia University's list of engineering majors:
Applied Physics and Applied Mathematics: This program combines the principles of physics and mathematics to solve practical problems in fields such as engineering, physics, and materials science. Students in this program learn how to apply theoretical concepts to real-world applications, including electronics, optics, and computational physics.
Biomedical Engineering: Biomedical engineering applies engineering principles to solve problems in biology and medicine. Students in this program learn about the design and development of medical devices, imaging techniques, and prosthetics, among other areas.
Chemical Engineering: Chemical engineering applies principles of chemistry, physics, and mathematics to the design and operation of chemical processes and systems. This major in the Columbia University Engineering includes the study of materials science, thermodynamics, and transport phenomena.
Civil Engineering and Engineering Mechanics: Civil engineering and engineering mechanics deal with the design and construction of infrastructure, including buildings, roads, bridges, and water supply systems. Students in this program learn about the mechanics of structures and materials, as well as the environmental and social impacts of engineering projects.
Computer Engineering: Computer engineering combines principles of electrical engineering and computer science to design and develop computer hardware and software systems. Students in this program learn about digital circuits, computer architecture, programming languages, and operating systems.
Computer Science: Computer science is the study of computing and computational systems, including both hardware and software. Students in this program learn about algorithms, data structures, programming languages, and software development.
Earth & Environmental Engineering: Earth and environmental engineering focuses on the study of earth systems, including the atmosphere, oceans, and geology. Students in this program learn about the environmental impacts of engineering projects and how to design sustainable systems.
Electrical Engineering: Electrical engineering deals with the design and application of electrical systems, including power generation, communication systems, and electronics. Students in this program learn about the principles of circuit design, electromagnetic theory, and digital signal processing.
Engineering Mechanics: Engineering mechanics focuses on the mechanics of solids and fluids, including the study of materials, structural analysis, and fluid dynamics.
Industrial Engineering and Operations Research: Industrial engineering and operations research applies mathematical and engineering principles to optimize processes and systems in various industries. This includes the study of optimization, simulation, and decision analysis.
Materials Science and Engineering: Materials science and engineering focus on the study of materials, including their properties, structures, and applications. Students in this program learn about the design and development of materials for use in various engineering applications.
Mechanical Engineering: Mechanical engineering deals with the design, analysis, manufacturing, and maintenance of mechanical systems. This includes the study of materials, mechanics, thermodynamics, and robotics.
Operations Research: Engineering Management Systems: This program combines principles of engineering, mathematics, and management to optimize complex systems in various industries. Students in this program learn about decision analysis, optimization, and simulation.
Operations Research: Financial Engineering: Financial engineering applies principles of mathematics, statistics, and computer science to solve problems in finance. Students in this program learn about portfolio management, risk analysis, and financial modeling.
The Columbia University engineering programs offer a diverse range of fields and specializations, providing students with a comprehensive education in various areas of engineering.
With a strong focus on hands-on learning and research, students have the opportunity to gain practical experience through internships, capstone projects, and research opportunities. Columbia University also provides access to state-of-the-art facilities, resources, and industry connections, allowing students to gain the knowledge and skills needed to succeed in their careers.
The faculty at Columbia University's engineering programs are experts in their fields, providing students with the latest knowledge and research in their respective fields.
The faculty members are actively involved in research and development, bringing their expertise and knowledge to the classroom. Students are also provided with opportunities to work on research projects with faculty members, gaining valuable experience and exposure to the latest technological advancements.
Columbia University's engineering programs provide a strong foundation for students to pursue careers in various industries, including engineering, technology, and research. The university's strong industry connections provide students with networking opportunities and career resources, helping them find internships and job opportunities after graduation.
With a strong emphasis on innovation, sustainability, and social responsibility, Columbia University's engineering programs provide students with the knowledge, skills, and resources needed to make a positive impact on the world.
Want to increase your chances of getting into Columbia's engineering program? Book an initial consultation with AdmissionSight today!
Our experienced admissions consultants can provide you with strategic advice and guidance on how to craft a winning application that stands out. Don't miss out on the opportunity to achieve your academic and career goals. Book your initial consultation now!