Cornell Motto
Cornell University is located in Ithaca, New York, and is known as a private research university. The Cornell motto, which reads "I would build an institution where every person can obtain instruction in any discipline," has been used by the university as a guiding concept throughout its history.
Cornell University, which is the newest member of the Ivy League, was established in 1865 by Ezra Cornell and Andrew Dickson White as a non-sectarian, coeducational college that provided admission to students of any race or religion. Cornell is also the youngest member of the Ivy League.
The new university was established not long after the end of the Civil War in the United States, and its founders had the intention that it would teach and make contributions in all disciplines of knowledge, from the classics to the sciences, and from the theoretical to the applied. These unusual objectives are encapsulated in the Cornell motto, which is a remark by Ezra Cornell from 1865: "I would build an institution where any person can get instruction in any study."
In this lesson, you will gain a deeper understanding of the Cornell motto, as well as how it relates to the University of Cornell and the students who call its residence halls home.
What is the Cornell University Motto?
What is the Cornell University motto? Cornell University was established with the purpose of educating students and making significant contributions across the board of academic study, from the humanities to the natural sciences, and from the theoretical to the practical. Cornell University is consistently regarded as one of the most prominent educational institutions in the world.
These goals, which were unorthodox for the time, are encapsulated in the founding concept of Cornell University, which is a classic remark from founder Ezra Cornell from the year 1868: "I would build an institution where any individual can get instruction in any study."
Ezra's pledge is predicated on respect for all people, openness to educate all people, and, most importantly, a fundamental rejection of hatred. These tenets have formed the foundation of Cornell.
Cornell University has just reaffirmed its commitment to extending a warm welcome to all. The Institution is thus proudly celebrating a crucial element of the University's legacy, as well as the University's present and future, by living up to the principles of the Cornell motto and making them its own.
What is Cornell University's Mission Statement?
Knowing the ideals of the Cornell motto, what is Cornell University's mission statement? Cornell University, a member of the prestigious Ivy League, is also the land-grant institution for the state of New York. Cornell's objective is to educate the next generation of global citizens, discover, conserve, and distribute knowledge, and encourage a culture of broad inquiry within and outside the Cornell community.
Cornell's mission also includes educating the next generation of global citizens. Through its commitment to public service, embodying the Cornell motto, Cornell also seeks to improve the quality of life and economic well-being of its student body, the people of New York, and people in other parts of the world.
Cornell University's long-term goal is to establish itself as the premier model for modern comprehensive research universities. Cornell's exceptional combination of quality and breadth, as well as its open, collaborative, and innovative culture; its founding commitment to diversity and inclusion; its vibrant rural and urban campuses; and its land-grant legacy of public engagement all contribute to the university's thriving academic, administrative, and student communities.
What is Cornell Most Known for?
So, What is Cornell most known for? Cornell University is a prestigious private institution with a big campus that spans 745 acres and is situated in a rural environment. It can be found in Ithaca, New York. Cornell University is the only land-grant university in the Ivy League. It also has various other distinguishing characteristics, such as the fact that it is composed of colleges and institutions that specialize in a variety of subfields and industries.
It is essential to be aware that each school and college within the university has its own admissions process and requirements, despite the fact that Cornell University is well-known for having academic standards that are considered to be more "relaxed" than those of the other members of the Ivy League.
Students who participate in activities outside of school that are both focused and relevant are generally sought after by more specialized educational institutions. In the meantime, the academic requirements for admission to the College of Engineering are among the most stringent and are on par with those of the other Ivies.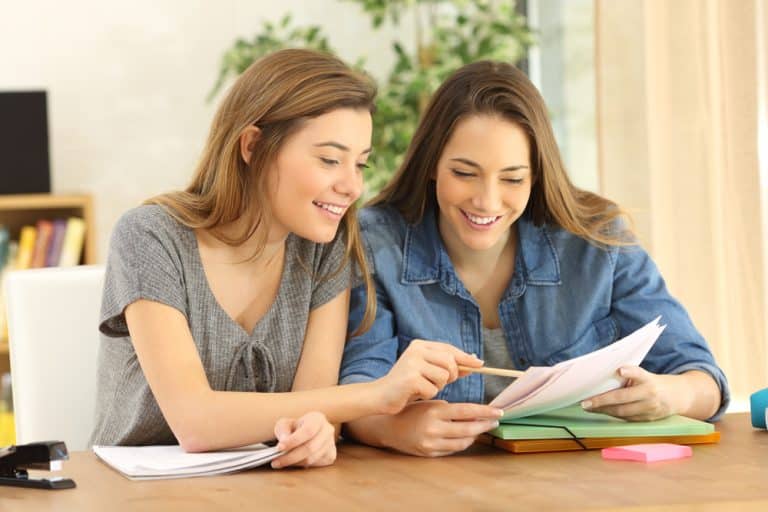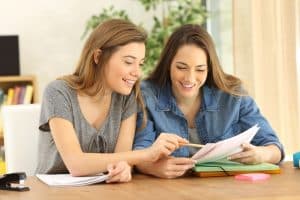 Admission to Cornell University is extremely competitive due to the institution's consistent placement in the top 20 national university rankings. The school has a very low acceptance rate of only 11%, making it a very competitive process to get in. As a direct consequence of this, obtaining admission to this famous university calls for outstanding academic credentials.
Cornell University offers a wide variety of degree programs, but the ones related to science, technology, engineering, and mathematics (STEM) are probably the most well-known.
For instance, according to US News & World Report, the university's biology and agriculture programs are tied for fifth place as the best in the country. At Cornell, students have the opportunity to study under renowned faculty members such as Nobel laureates, MacArthur fellows, and Pulitzer Prize winners, and they can pick from more than 120 minors and 80 majors.
Transferring inside the company is conceivable, but doing so involves going through a lengthy application process and meeting additional conditions. It is still possible for students to enroll in classes offered by the university's other schools.
Cornell is well-known for a variety of programs, including those relating to engineering, architecture, and hotel management. (The School of Hotel Administration at Cornell University is the only hotel management program in the United States that offers a full four years of study.)
Some students pursue dual degrees, called concurrent degrees, across numerous schools and universities. Students must already be enrolled in a college or school at the time of application to the second college or school, in addition to meeting the prerequisites for both programs. This option is not available at all schools and universities.
A student could, for instance, acquire a Bachelor of Arts degree from the College of Arts and Sciences in addition to a Bachelor of Science degree from the College of Engineering. The completion of multiple degrees at the same time often takes five years.
There are further dual-degree options available, such as the Five-Year MBA Program, which is offered in partnership with the Johnson Graduate School of Management. Participants in this program have the opportunity to acquire both a bachelor's degree and an MBA in just five years.
There are many students who end up attending law school, medical school, or veterinary school, and Cornell is one of the few universities in the country that has its own veterinary school. The university provides advising resources and tracks for students who are interested in attending these types of schools.
Participation in international programs is offered to more than a third of Cornell's undergraduates. Cornell Global Programs, College Exchanges (with top schools in the selected region), Faculty-Led Programs in the winter and summer, and approved programs with universities located outside of Cornell are some of the available options.
The acceptance rate for Fulbright applicants at Cornell University is greater than the national average of one in six, which stands at one in six. Cornell's rate is one in four.
What Kind of Student is Cornell Looking for?
With everything there is to know about the ideals of the Cornell motto, what kind of student is Cornell looking for? Not only is Cornell a premier private Ivy League institution for extensive research, but it is also well-known for its scenic campus, its active participation in the community in upstate New York, and the fearless and inquisitive attitude of its varied group of students.
Students at Cornell University are encouraged to ask questions, express ideas that are outside the box, and, via research, apply their newly acquired knowledge to make the world a better place. If you dream of making the world a better place through the ideas you have and the research you are passionate about, Cornell is the perfect place for you.
Even though the process of applying to colleges might be unpredictable, there are a number of different ways in which you can learn how to enroll at Cornell. If you tailor your application to reflect Cornell's goal and vision, you may be able to join the community of students who are ecstatic to call Cornell their alma mater.
Cornell was established on the principles of exploration, intellectual curiosity, and forward-thinking innovation with the objectives of the Cornell motto in mind. Naturally, the admissions committee at Cornell is aware that students who are enthusiastic about research tend to have grades and test scores that demonstrate their level of desire.
Cornell, a respected member of the Ivy League, has scores that, on average, reflect the institution's commitment to academic excellence. However, it is not the only thing that Cornell is searching for; administrators at Cornell care about the moral standing and honesty of their students just as much as they care about academic achievement among the student body.
In order to emphasize their ideal student, Cornell's standards have been carefully crafted; yet, the university is also searching for a few other, more profound attributes in the applicants they accept.
Cornell is of the opinion that if you have the academic record to back your enthusiasm for unearthing new information by focused and exhaustive research, then you will have the passion to support it.
An admissions officer at Cornell will be looking for evidence of your character when they read your essays and letters of reference. This evidence can include things like honesty, open-mindedness, and empathy.
The university places a strong priority on its engagement with the local community. It will be to your advantage tremendously if you include in your application any information that demonstrates the manner in which you were involved in both your school and the community.
Cornell University recruits students who aren't scared to push themselves academically, who are eager and passionate about learning in order to share what they learn with their community, and who aren't afraid to challenge themselves with challenging coursework. In particular, progress is encouraged at Cornell by means of exhaustive research, which is carried out under the direction of illustrious academics and staff.
You will be submitting an application that will capture their attention if you are open and honest about why you have chosen Cornell, and hopefully, this will help them see you as the ideal student for Cornell. If you are open and honest about why you have chosen Cornell, you will be able to submit an application.
Want to learn more about the ideals of the Cornell motto? You've come to the right place. At AdmissionSight, we have over 10 years of experience guiding students through the competitive admissions process.
AdmissionSight can help you put your best foot forward when applying to college. Contact us today for more information on our services.