Cornell Traditions
Cornell University is a statutory land-grant research university as well as a private Ivy League institution that is located in Ithaca, New York. Cornell University was established in 1865 by Ezra Cornell and Andrew Dickson White with the intention of teaching and making contributions in all fields of knowledge. It also nurtured plenty of Cornell traditions all throughout the years.
Cornell has been named the best university in all of New York state for the year 2022-2023. This shows that Cornell offers a great education, as is clear from the success of its students and the school as a whole.
Being a student at Cornell does not only involve pure academics, but you will also find yourself enjoying its rich traditions and learning about its worthwhile history. You will also learn to engage in its active student communities and form unforgettable camaraderie with other students from diverse backgrounds.
At AdmissionSight, our commitment to guiding each student through the difficulties of the enrollment process has remained constant throughout the years. Our dependable consulting ensures that your application will bring out the best in you. In the succeeding parts of this article, we will discuss the valuable Cornel traditions and their significant contributions to the college life of a student.
Are academics at Cornell hard?
Let us begin by answering the question of most prospective students, "Are academics at Cornell hard?" Cornell University is known for its challenging courses and standards. That is why the institution is very selective during its enrollment process, which is evident in its low acceptance rate and makes sure to accept only the most suitable students.
Cornell is considered to be one of the top educational institutions in the entire globe. Both the options to participate in research and the opportunities to attend a wide range of classes are really valuable. Students can become acquainted with a significant number of faculty members in every major. Students are also known for their healthy or even extreme competition.
The grading standards at this institution are more stringent than those at practically any other school in the country. Cornell will provide you with excellent preparation for entering the workforce.
As previously mentioned, the academics are highly challenging at Cornell University which has somehow become part of the Cornell traditions. The science and mathematics courses are extremely intellectually stimulating, difficult, and gratifying. Cornell gives a lot of importance to academic and intellectual growth, so each academic program at this school requires a lot of work.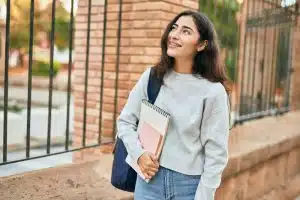 There are a lot of enormous lectures, and there's typically a smaller discussion section that gets together at least once a week. In these classes, you have the opportunity to develop a close relationship with your teaching assistant, who is typically a graduate student. At Cornell, there are also small classrooms, and in those classes, you have a higher chance of getting to know your professors and lecturers.
When it comes to your grades, Cornell academics unquestionably put the responsibility squarely on your shoulders. To succeed, you must pay close attention in class, put in a lot of effort studying, and do everything possible. The grading process might be difficult.
The good news is that Cornell has a large number of support services, such as those for tutoring and managing time, that may be utilized to assist you with your academic work. On the other hand, you can also enjoy the exciting Cornell traditions and be part of its energetic community.
The academic requirements are not overly restrictive, and students have been allowed to study what they wanted to study for the most part. In particular, the astronomy and physics departments are quite demanding, research-focused, and innovative, and their faculty members are exceptionally intelligent. They are passionate about their work, and they are ready to share what they have learned with their students.
With Cornell's exceptionally strong academic programs, students put forth a lot of effort in order to be successful. The majority of people report that it is highly gratifying, and they take genuine pleasure in what they learn.
Every student is also expected to participate in discussion-based freshman writing seminars that have a maximum enrollment of around 15 individuals. Classes can be anything from one end of the spectrum to the other, and they don't just happen inside a classroom.
For instance, at the Cornell School of Hotel Administration, you can obtain an education in the subtleties of the culinary arts, or you may go out into the Ithaca community and learn about education there. Interacting with their students is something that professors enjoy doing very much. After a week of lectures in their classes, students sometimes go to see their professors during office hours to learn more and talk with experts and research pioneers in their field.
The Human Development Department has some of the most knowledgeable people in the United States working in it, and they specialize in an area that is only offered at a select few colleges throughout the country. Students who choose Human Development as their major can take a wide range of electives and can find work in almost any field after they graduate.
In addition to defining the Cornell traditions as engaging and enjoyable, students often describe the curriculum that is provided at Cornell as more focused on providing work to their students after graduation. Many students are preprofessional, which means that they want to pursue careers such as medicine, business, or law when they graduate from college. As a result, many students focus their educational pursuits on preparing them for these types of careers. Students are competitive in the sense that they are always seeking to achieve their best, but there is in no way any cutthroat aspect to this competition.
A significant number of students regularly engage in collaborative learning activities such as studying, working on projects and homework assignments, and writing study guides. In conclusion, academics are extremely important at Cornell; however, this results in a well-rounded student who is capable of producing incredibly creative and novel goods, as well as knowing how to handle themselves in a presentation, discuss a topic, and convey information.
List of Cornell Traditions
Below is the list of Cornell traditions, along with other interesting facts about this prestigious institution.
Slope Day
Slope Day is one of the Cornell traditions that is a time-honored custom and is celebrated annually. It should come as no surprise that this event is one of the most anticipated on a Cornellian's calendar. It is held on a yearly basis immediately following the final day of courses. The festival has live music, cheap beer, and tasty food, all of which have proven to be successful ingredients.
Slope Day was originally known as Spring Fest and has been celebrated annually since 1901. In 2003, it was revised until it reached its current state. Since that time, artists such as Kanye West, Snoop Dogg, Ben Folds, and a great number of other artists have performed in Ithaca.
Red Hot Hockey
Every year, thousands of Cornell students, faculty, and staff look forward to the Red Hot Hockey at Madison Square Garden to cheer on the Big Red as they bring the championship trophy home.
Dragon Day
On Dragon Day, which occurs around the time when St. Patrick's Day is celebrated, first-year architecture students dress up in costumes and parade about campus with dragons that they have designed and built themselves. There, the dragon would fight against a phoenix that engineering students had made.
Sy Katz '31 Parade
There isn't another Ivy that holds its own procession in New York City. When the Big Red football team plays at Columbia University in New York City, this celebration gets underway.
Hot Truck
There is no place in Ithaca that can compete with Cornell's Hot Truck when it comes to intoxicating food. Since 1960, the iconic red and white truck has been located on Stewart Avenue, where it sells sandwiches that are fried in grease, loaded with meat, and comprised primarily of carbohydrates. The menu is extensive, and all of the items are delicious.
Cornell Chimes
Since 1868, the McGraw Tower has been the location of virtually daily performances by the Cornell Chimes. Up to three concerts are performed each day by the Chimesmasters when the school year is in session, which has been part of the most anticipated Cornell traditions. Do you wish to attend a performance all to yourself? You are able to get the services of the Cornell Chimesmasters to perform at your wedding or any other important occasion by paying a fee.
Cascadilla Gorge
Both the Cascadilla Gorge and the Fall Creek Gorge may be found on the Cornell University campus, providing students with breathtaking views of the surrounding natural scenery. The gorges are beautiful places to go hiking. However, due to safety concerns, the school does not allow students to swim in the gorges.
Beebe Lake
This artificial lake can be found right in the middle of the Cornell campus, and it serves as an excellent location for those who are interested in bird watching or other forms of environmental appreciation.
Cornell Orchards
Cornell has its own orchard and retail store where you can buy apples that have been carefully bred to be the perfect mix of sweetness, sourness, and crispness. One of the best agricultural science programs in the world is on the Cornell campus.
Collegetown
The Nines, Collegetown Bagels, and Aladdin's are just a few of the many popular student hangouts that can be found in this neighborhood, which is located between Eddy Street and Ithaca Road.
Does Cornell have student clubs?
Does Cornell have student clubs? There is a long history of student participation at Cornell, and the university is home to more than a thousand different student groups. Whatever it is that piques a student's interest, there is probably a club, program, activity, or group on campus that caters specifically to that interest.
Both the nation's largest and most comprehensive outdoor education program and one of the most extensive intramural sports programs can be found at Cornell. The university is home to a plethora of musical and cultural organizations, in addition to more than sixty different fraternities and sororities, and a variety of clubs devoted to topics as diverse as roller hockey and microfinance. In addition, the Cornell Public Service Center provides assistance to students who are interested in participating in community service at either the regional or national level. Everyone can enjoy Cornell traditions with much more freedom thanks to these diverse student organizations.
Is there a Greek life at Cornell?
Is there a Greek life at Cornell? There are a total of 70 fraternity and sorority chapters at Cornell, and 33% of the undergraduate male population and 24% of the undergraduate female population are members of these organizations.
Cornell University's Greek life has a long and storied past. Before the end of the first school year, Zeta Psi became the first fraternity at the university.
In 1906, the Alpha Phi Alpha fraternity at Cornell University became the first college Greek-letter organization specifically for African Americans to be organized.
On the same day in 1890, the Alpha Zeta fraternity, which would later become the first Greek-lettered organization in the United States to be organized for Latin Americans, was also established at Cornell. The rich foreign students from Latin America who came to the United States to further their education were the clients of Alpha Zeta. From 1890 to 1975, this group was the driving force behind a wave of fraternities for international students studying in Latin American countries.
On February 19, 1982, the La Unidad Latina, Lambda Upsilon Lambda fraternity was founded; it would go on to become the first Latino-based fraternity in the US to have chapters at all of the universities that make up the Ivy League. The Latinas Promoviendo Comunidad/Lambda Pi Chi sorority was created on April 16, 1988. Because of this, the group is the first Latina-based sorority to be started at an Ivy League school where membership was not limited to Latinas.
The ties that bind Cornell to the national Greek community are deep and go back a long way. The prevalence of Alpha-series chapters is proof that many chapters are among the oldest in their respective national organizations. It is thought that the Alpha Delta Phi chapter house, which was completed in 1877, was the first house built in the United States specifically for the use of a fraternity. Philanthropic opportunities are used to encourage community relations.
For instance, during the academic year 2004–2005, the Greek system raised $176,547 in charitable contributions and contributed 21,668 hours of community service and advocacy. These amounts were contributed by the Greek system's philanthropic efforts. In most cases, the internal governing boards of the inter-Greek organizations are the ones in charge of enforcing discipline. More serious incidents of wrongdoing on the part of students, teachers, or staff are investigated by Cornell's Judicial Administrator, who is in charge of running the university's judicial system.
You can also see these sororities and fraternities having fun with Cornell traditions and getting along with everyone.
Does Cornell have good athletics?
Does Cornell have good athletics? Cornell is not a large sports school like a Big Ten school or an SEC school, but it still has a lot to offer to those who are interested in checking out the athletics at Cornell. The two sports that do the best year after year are hockey and lacrosse. However, students do compete in a respectable number of Division I sports.
There are a lot of people that go to the hockey games at Lynah Rink, and the Cornell against Harvard game is the most important game of the year since those two schools are rivals. Because all activities, with the exception of the ice hockey games, are free to attend with a Cornell ID, a lot of students choose to go to games over the weekend if they have some spare time or if they want to see a friend play.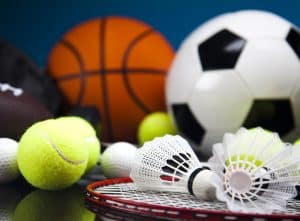 There are 35 varsity intercollegiate teams at Cornell, and they are all known by the school's mascot, the Big Red. Cornell is a member of the Ivy League as well as the Eastern College Sports Conference and competes in the Eastern College Athletic Conference, which is the largest athletic conference in North America. Cornell is a member of the NCAA Division I.
Cornell's varsity sports teams regularly compete for NCAA Division I championships in sports like men's wrestling, men's lacrosse, men's ice hockey, and rowing. The women's crew program is run by the NCAA, while the men's rowing program is run by the Intercollegiate Rowing Association.
The Cornell football team had at least a share of the national championship four times before the year 1940. Additionally, the Cornell football team has won the Ivy League championship three times, with the most recent victory coming in 1990.
The Cornell men's basketball team made its debut in the NCAA tournament's "Sweet 16," also known as the East Regional Semifinals, in 2010. This was the first time the team had advanced to this stage of the competition. Since 1979, no other Ivy League team has advanced to the semifinals until this one.
How diverse is Cornell?
How diverse is Cornell? In addition to its dedication to various Cornell traditions, this institution also has a long-standing commitment to diversity. Since Ezra Cornell and A.D. White joined forces to "found an institution where anyone can find instruction in any study," it has been at the forefront of the higher education field in terms of being open to people of all genders, backgrounds, and races.
This variety shows up in many other ways in the accepted class of 2026, like the students' interests, experiences, backgrounds, and where they are from.
The total number of students that Cornell admitted into the Class of 2026 was 4,908. Students are accepted from all fifty states in the United States, as well as the District of Columbia, Puerto Rico, the United States Virgin Islands, Guam, American Samoa, and the Northern Mariana Islands. Additionally, students come from eighty-five other countries. The students who will be there come from 115 countries other than the United States.
The percentage of applicants who self-identified as members of underrepresented minorities and were granted admission was 32.7%, and 57.7% of those applicants self-identified as students of color. 19.9% of those who were offered admission, or 978 students, will be the first in their families to attend college.
Cornell traditions can surely give a lot of unforgettable memories to students. Your college life at this prestigious institution won't be complete and full of enjoyable memories without those traditions mentioned earlier. Suppose Cornell is your dream college, and learning about its remarkable traditions has strongly convinced you to enroll. In that case, we at AdmissionSight are here to provide our quality consulting service and help you achieve your goals. Contact us to learn about our service from our trusted team.