Duke Early Decision Acceptance Rate
Does Duke Have Early Decision?
If you wonder "Does Duke have early decision?", applicants need to be aware that Duke has an early decision option that is binding, which means that students who are admitted through this option are required to enroll at Duke for the fall semester following their acceptance.
Students who have applied for admission and are awaiting word on whether or not they have been accepted will be notified about the financial aid package they may get around the time when Duke early decision acceptance rate is released. Loans, grants, and work-study programs are the three main types of financial assistance that are available.
Students whose total family income does not exceed $40,000 will be eligible for a federal loan with a maximum of $5,000 as part of their aid package. Additionally, students get an average of $2,200 in aid in the form of work-study placement assistance. A grant will be provided in place of the remaining portion of the expected aid.
Students have the opportunity to obtain grants either directly from Duke University or federal or state government sources. In any case, grant money is money that students do not have to repay. Throughout the academic year, Duke keeps a comprehensive list of on-campus and off-campus work placement positions available for students participating in Duke's work placement programs as well as federal work placement programs.
Scholarships and financial aid are two more ways to deal with the financial burden of a four-year education at Duke. Early decision applicants to Duke University are immediately eligible for merit-based scholarships should they be awarded.
When Does Duke Early Decision Come Out?
If you think you are ready for early applications, you must know when does Duke early decision come out. Students who submit their applications to Duke University by the November 1st early decision deadline will get notification of the university's admissions decision in the middle of December.
When both the Common Application and the Coalition Application are made accessible, students can begin submitting their applications as early as the middle of August. Students are responsible for ensuring that they hand in all of their application materials by the specified time in order to be considered for admission.
This includes the application itself, the early decision agreement, a copy of the student's high school transcript, first quarter grades, a copy of the student's secondary school report with a counselor recommendation, two recommendations from teachers, SAT and/or ACT scores (if the student chooses to submit them), as well as the Arts Supplement (if the student is applying to a program that requires it). In addition, by November 1st, students will be responsible for finishing their FAFSA applications as well as their CSS Profiles. The deadline for submitting extra papers for financial help is in the middle of November.
It is important for prospective students to understand that submitting an early decision application to Duke is a legally binding process. Students who are interested in going to Duke but would prefer to keep their choices open can think about doing so through the Regular Decision program, for which the application deadline is January 4th. Students who submit their applications through the Regular Decision process will be notified of the admissions committee's decision by the end of March or the beginning of April.
Here's an outline of Duke's early application deadlines and application components:
Mid-August – Common Application or Coalition Application will be accessible
November 1 – Form for Early Decision Application
Agreement on Early Decision
Official Record of High School Transcript
First Quarter Grades (will accept through November 20 or when the first term ends)
Report from Secondary School along with Recommendation from Guidance Counselor
Two Letters of Recommendation from Teachers
Scores from either the SAT or the ACT (optional; the last day to take standardized tests is November 6)
Arts Supplement (optional)
Applications for Financial Assistance (CSS profile or FAFSA)
November 15 – Additional Financial Aid Documents (like taxes)
Mid-December – Announcement of decisions and Duke early decision acceptance rate
What Is the Early Decision Acceptance Rate at Duke?
Now that we've learned about the early application deadlines, let's find out what is the early decision acceptance rate at Duke.
Out of the 4,015 applicants, Duke University admitted 855 students which resulted in a 21% Duke early decision acceptance rate. This acceptance rate is quite the standard for Duke University.
The new students reflect an acceptance rate of 21%, with a total of 4,015 Early Decision applications. This is four percentage points more than the acceptance rate of 17% for the Class of 2025. In addition, the Early Decision admission percentage for the Class of 2024 was 21%.
A total of 695 of the 855 students who were offered admission upon the release of Duke early decision acceptance rate intend to enroll in Trinity College of Arts & Sciences, while 160 of them will enroll in Pratt School of Engineering. The QuestBridge National College Match program accepted 42 of the students who were ultimately admitted, while the Early Decision admissions process was used to choose 813 of the students who were ultimately accepted.
In the year 2020, Duke received 5,036 early decision applications, which was the highest number recorded in the school's history. The university may anticipate an increase in the number of early decision applicants in the years to come, in part because of a more relaxed policy regarding standardized testing.
Does Early Decision Increase Chances at Duke?
When applying to college, the majority of students opt to submit their applications via the Regular Decision process. However, some students may benefit more by submitting their applications via the Early Decision system. So, does early decision increase chances at Duke? The following are some of the benefits of applying to Duke using their Early Decision program:
A higher overall rate of acceptance
The decisions are made more quickly.
If you are accepted, you won't have to stress about choosing between other colleges; that decision will be made for you.
However, there are some drawbacks associated with submitting an Early Decision application. The following are potential drawbacks to submitting an Early Decision application to Duke:
If you are granted admission, you are obligated to attend Duke University.
You will not have the opportunity to evaluate the financial help provided by other schools.
The deadline for your application is substantially earlier than that of applicants for Regular Decision.
As can be seen, the Early Decision program at Duke is designed to accommodate a particular category of prospective students. If you are certain that Duke is your first choice and if you are willing to take on the financial commitment. Also, if you are prepared to fill out your application early, then applying for Early Decision is likely to be a wonderful choice for you.
Because the early decision program at Duke is non-negotiable, choosing to participate might be a significant choice. If you are confident in your grades and test scores as of the beginning of November and if Duke is your top choice for college, early decision can be a suitable option for you.
It is essential that you have an understanding of the fact that regardless of the amount of financial aid students may receive, they will still be expected to make commitments. If you are interested in applying to other early action binding institutions or if they require further time to build their academic profile, it is likely to their best advantage to wait and submit their application under the ordinary decision category.
Early decision applicants have a far better chance of getting into Duke than regular decision applicants do since Duke early decision acceptance rate is 16.7 percent of the total early applications received. Many people believe that the greater acceptance rate among early candidates is due to the fact that these applicants, on average, have more experience and are far more qualified than later applicants.
Having said that, submitting an application to one school through the binding early decision process can communicate an even greater level of commitment than is feasible through the non-binding early action procedure. Therefore, it is a good idea to consider early decision (ED) if they have their heart set on attending a school that provides binding early decision and if they are prepared to pay for that school regardless of the amount of financial aid they receive.
To increase the likelihood of being accepted into Duke University, you should emphasize how seriously you intend to pursue a degree there and strive to differentiate yourself from other applicants through your application. In the following paragraphs, we will provide you with some advice that will assist you in entering Duke University.
1. Have no fear of being your authentic self.
Being genuine in your application to Duke is the single most effective approach to differentiate yourself from the tens of thousands of other applicants there are. There is no such thing as perfection, so don't worry about attempting to shape yourself into what you imagine admissions officers at Duke expect you to be. Just keep in mind that there is no such thing as flawless.
Instead, you should focus on presenting the experiences, aspirations, and successes that have made you the person you are today and who you aim to be in the future. These are the things that have shaped who you are. When applying to Duke, don't be afraid to exhibit your personality and be vulnerable in the sections of the application that allow for it, such as the interviews or the essays.
2. Get your application in as soon as possible.
Beginning the application process sooner rather than later is one of the simplest and, possibly, most important things you can do to improve your chances of being accepted into Duke University. Don't put it off until the very last second!
You not only demonstrate to the admissions committee that you are serious and eager to become a part of the Duke community when you start and submit your application early, but you also give yourself the time necessary to reflect on why you have chosen to apply to Duke, what you want to contribute to the university, and what you hope to accomplish while you are there.
This sort of reflection will come in handy while you are writing your essays or chatting to an alumni representative during your interview, and it will also help you stand out from the throng.
When it comes to components like recommendation letters, which take the longest to acquire, starting early will give you the time you need to acquire them. Starting early will also give you the time you need to acquire all of the different elements that are needed to complete the Duke application process.
It is important to remember to find your recommenders well in advance of the deadline and to speak with them about what is expected of them as well as the reasons why you are interested in attending Duke. Beginning early will also give you time to review your application and ensure that it is an accurate reflection of who you are, how you think, and what you want to accomplish while you are attending Duke.
3. Be consistent.
Even though there are a lot of various parts to the application process at Duke, it is crucial to keep in mind that they all work together to do one thing in the end, which is to convey to the admissions committee who you are. Because they are the first indication that Duke gets of who you are and how you think outside of your academic history and references, your interview, for example, should build on what you said in your essays. This is because your essays are the most important part of your application.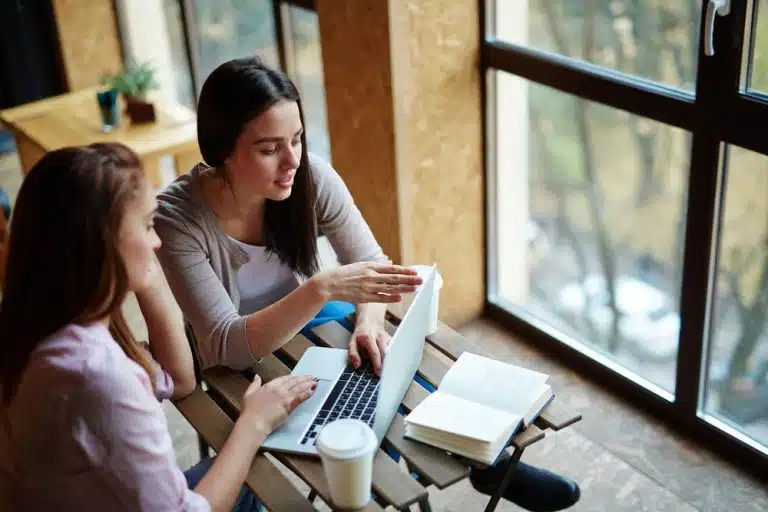 In the same vein, your extracurricular activities, transcripts, and grades should all work together in tandem with your letters of recommendation. If you approach your application as a whole rather than as a collection of different parts, you will be able to present an image of yourself that is more vivid and consistent.
What Kind of Students Does Duke Look for?
The type of student that is desired by Duke is hardly a secret to prospective students. Students at Duke are capable of handling the rigorous academic standards of the undergraduate programs at Duke, and they are expected to be ready and motivated to respond to the opportunities presented to them with zeal, inquisitiveness, and originality. Students at Duke have a lot of talent, and determination, and are driven by their ambition and their enthusiasm. This answers the common query "What kind of students does Duke look for?"
The academic rigor of an applicant's secondary school record, their class rank, their grade point average, their scores on standardized tests, the application essays they submit, the recommendations they receive, their extracurricular activities, their talent or ability, and their character or personal qualities are the eight criteria that Duke considers to be "very important" in their admissions process. Interviews, first-generation status, legacy status, geographical residence, state residency, religious affiliation, racial/ethnic status, volunteer experience, work experience, and the level of an applicant's interest are some of the factors that Duke "considers," despite the fact that none of these factors are rated as "important."
The university's goal is to create what it calls a "collaborative community of intellectual explorers," and to accomplish this goal, it is searching for individuals who have a diverse set of skills both inside and outside of the classroom.
According to Christoph Guttentag, who is in charge of Duke admissions, candidates that stand out from the crowd have "talent and the inclination to use it." Before taking into consideration an applicant's grades, recommendations, or test results, Duke examines the applicant's extracurricular activities and any writings they have submitted.
The evidence that a student has made a meaningful impact in the world is the most valuable aspect of their extracurricular activities. Students can demonstrate this in a variety of contexts, including academic competitions, athletics, and volunteer work. Being recruited as an athlete to join one of Duke University's 27 Division I sports teams is certainly advantageous for prospective students. A little less than five percent of first-year students are considered to be "recruited athletes."
The admissions procedure at Duke University is extremely selective and they have very high academic standards. But in order to get admitted into Duke's undergraduate programs and become a Blue Devil, you need to know more than simply the admissions standards. AdmissionSight's job is to help students in the tough college admissions process. Whether wanting to learn more about Duke early decision acceptance rate or the application materials you need to comply with, AdmissionSight can thoroughly discuss the different aspects of your application. You may book an initial consultation with us to start your college application journey.