University of Rochester Acceptance Rate: 41%
Successful Applicant Profile
Demographics
Majors
SAT/ACT scores
Entry Requirements
Tuition
Scholarships
Checklist of Application Requirements
Application Deadlines
What Should You Expect
Student life
Academics offered
Athletics offered
Notable Alumni
The University of Rochester is a private research university located in Rochester, New York. This institution was founded in 1850 and is renowned for its groundbreaking and entrepreneurial alumni. As one of the leading academic institutions in the great state of New York, acceptance to the university is considered competitive but very achievable for the right candidates. As such, if you are interested in attending Rochester, it is important to know all you can about application process and what Rochester expects from its applicants.
Despite its relatively high admissions percent in comparison to other prestigious institutions such as Harvard and Yale, applicants should be under no illusions that only exceptional students are granted a place at the U of R. The University of Rochester acceptance rate reflects what is a strict set of criteria for application in the first place, meaning that those that do apply are, in the vast majority of cases, already qualified as per the admissions requirements. The university then does its due diligence and goes through the decisions process before landing at the University of Rochester acceptance rate percentage that has just been released for the class of 2025.
As such, the University of Rochester accepted 41% of all applicants for its 2021-22 admissions cycle, which is around 7,924 of the 19,543 students who applied. At Rochester, SAT and ACT scores are taken into consideration (although currently listed as optional) and for those admitted in the class of 2025 – the most recent official statistics available – the average standardized test scores were 1440 on the SAT and 32 for the ACT.
On top of this, the average unweighted GPA was 3.8 and 71% of successful applicants for the class of 2025 were in the top 10% of their high school class and 93% were in the top decile of their graduating high school class. These are, of course, the facts and statistics around those selected for admission to Rochester, but we are also going to explore the complex nature of its admission process and how you can give yourself the best chance of standing out amongst the crowd when it comes to applying to one of the most famous schools in the United States  while considering the university of Rochester Acceptance Rate.
Successful Applicant Profile
Whilst not considered one of the eight 'Ivy League' schools in the United States, the University of Rochester is still extremely highly regarded as an academic institution both within the US and throughout the world. As one of the leading university's in the state of New York, Rochester is uniquely placed to offer its students both a renowned education and lifestyle.
Variety is something that comes in abundance at Rochester and the university is famed for its vast array of programs which are spread amongst its 7 schools – The School of Arts & Sciences, The Hajim School of Engineering & Applied Sciences, The Eastman School of Music, The School of Medicine and Dentistry, The School of Nursing, The Simon Business School and The Warner School of Education, all of which offer unique traditions and programs for its students.
Hoping to secure a place at one of these schools at the University of Rochester for the class of 2026 were some 19,543 applicants. 41% were lucky enough to gain acceptance, which is notably more than the University of Rochester acceptance rate percentage of recent years and offers hope to applicants. Despite this, the U of R places an extremely high emphasis on a variation of factors when considering its applicants, which you should be aware of prior to applying.
These include but are not limited to character and personal qualities, extracurricular activities, academic GPA and overall rigor of secondary school record. Ensuring you present yourself in the best possible manner is crucially important to gaining that place at Rochester and we at AdmissionSight are here to help.
Demographics: Who Makes up the Rochester Student Body?
As one of the leading institutions in the great and diverse state of New York, Rochester boasts a truly unique student body that reflects the outstanding diversity on show at the university. According to the statistics which the university released for the class of 2025 – the most recent currently available – 51% identify as female and 49% identify as male.
When it comes to race and ethnicity at the University of Rochester, the university released the following breakdown of its student body for the class of 2025:
Asian American: 12%
Hispanic or Latin: 8%
African American: 5%
White: 42%
Two or more races: 4%
International: 27%
The university prides itself, amongst other things, on its representation of international students. Amongst the overall 27% of the university population that is international, the top five represented nations include China (1), Vietnam (2), South Korea (3), India (4) and Canada.
The Office of Equity and Inclusion at the University of Rochester is primarily concerned with taking care of the richly diverse student body the school has. Amongst its services, it offers Student Enrichment Services, Social Justice Education and Multicultural Student Affairs. The university also has a dedicated International Student Office (ISO) which takes care of international students right the way through the admissions process to graduation.
The office takes care of a myriad of things that make life much easier for international students as well as those from different backgrounds who may require guidance. Amongst its services, the ISO deals with issuing immigration documents, advising on relevant immigration matters, meeting US reporting requirements and offering information on adjusting to life and culture in the US and at Rochester to ensure a smooth and enjoyable transition.
Average SAT/ACT Scores of Students Admitted to Rochester
Reflecting the change in this aspect of the application process that we have seen reflected amongst many of the top institutions in recent years, Rochester has adopted a 'test-optional' policy when it comes to test scores, which means that its applicants could submit test scores if they wished but were not required to do so in order to be considered for admission. As such,  45% of applicants elected not to send test scores for the class of 2026, up by 17% the last year.
Importantly, the 'test-optional' policy adopted by Rochester means that students get to choose whether they believe their test scores should form a part of their application materials. If your test scores are very favorable, it may be a good idea. When making that decision, we here at AdmissionSight believe it is important to assess the recorded average SAT and ACT test scores of students admitted to Rochester to give you the best understanding of the scores submitted.
For those admitted to Rochester in the class of 2025, which is the most recently released scores, students earned a median SAT score of 1420 and a median ACT of 32, both of which are very high scores and gives a feel for the type of test score results required in order for those to work in your favor when it comes to your application. This should be taken into consideration when deciding whether or not to submit your SAT or ACT test scores along with your materials.
Entry Requirements
The University of Rochester is renowned across the United States as a respected academic institution of over 170 years. Many students dream of becoming a Yellowjacket. However, in order to be successful in doing so, applicants must understand the basic admissions process and requirements that will guide them on their journey from starting those first admissions materials all the way through to becoming a part of the Rochester student body.
The University of Rochester acceptance rate is competitive yet reasonable. Given its popularity, there are sure to be lots of questions about the entire admissions process at the U of R, from what's required academically, personally and professionally to what it will cost and how you can navigate all of the entire process successfully. Here's everything you need to know about gaining admission to Rochester and what is expected of its students.
How Much Will it Cost to Attend?
For the academic year 2022-2023, the total cost of first year tuition and fees for the University of Rochester is $79,190. The university does not differentiate between in-state and out-of-state students in terms of the cost of tuition and fees. This is different to the total cost of attendance, which also factors in other expenses.
The breakdown of costs for attendance at Rochester are outlined below;
Tuition and fees (in-state) – $59,344
Tuition and fees (out-of-state) – $59,344
Room and board – $17,456
Personal expenses & books/supplies – $2390
This amounts to a total cost of attendance for first-year undergraduate students of $79,190, which certainly places Rochester amongst the most expensive institutions in the United States. However, the university offers various financial aid options and continues to honor its promise of meeting the full demonstrated institutional financial need of aid applicants year-on-year, making it an attractive and value for money institution for those with financial need.
Financial Aid at Rochester
Despite being one of the most expensive options for your university education, Rochester certainly believes in rewarding academic and personal excellence and does not want finances to be an obstacle for the very best students to attend.
The university believes in merit and need-based aid and their packages reflect that. As such, it primarily offers the Federal Supplemental Educational Opportunity Grant (FSEOG) which is designed to meet any remaining need after other forms of aid, such as Pell Grants, have been applied. This is offered as part of a joint program between the federal government and the University to provide additional funding to those students whose families demonstrate the highest need.
In addition, a further financial aid program offered by the university is the New York State Tuition Aid Program (TAP), which offers students a variety of awards depending upon their financial need and is based on income. Criteria is specific to family income and awards are based upon those most in need with applicants to the university automatically considered, albeit one provision as with most financial aid packages is that a FAFSA is completed.
Additional financial aid at the University of Rochester includes the Higher Education Opportunity Program (HEOP) Grant, Rochester National Grant, the Genesse Scholarship and the Alan and Jane Handler Scholarship, all of which are open to new students. For a more detailed and specific run down of the financial aid available at Rochester, students can use the Financial Aid Calculator provided by the university on its dedicated website.
The Application Requirements
Now that we've covered the cost and financial aid associated with attending the University of Rochester, we come to the extremely important part of what the application requirements are in order to gain admission to this much sought-after university. At the U of R, your previous academic achievements are invariably a huge factor in making admissions decisions, but increasingly the university is also looking at your personal and professional attributes.
The University of Rochester casts its net far and wide when making admissions decisions and often looks beyond just your academic performance, so it is crucially important to present yourself in the right way if you wish to become a Yellowjacket. According to the official  website, it looks at a wide range of factors when making admissions decisions – including previous grades, course rigor, recommendations, academic honors or awards, personal essays, and other information specific to your own experiences and high school setting.
Like all institutions, admission requirements are program-specific, but U of R provides a guide of basic requirements for first-year undergraduates applying to Rochester. These include:
A Common Application
Official secondary school transcript and school report
At least one (1) teacher recommendation
SAT or ACT scores (optional)
Electronic media (optional)
Peer recommendation (optional)
Nonrefundable application fee of $50 or application fee waiver
Early Decision Agreement (Early Decision applicants)
International students from non-English speaking institutions or applicants whose first/primary language is not English or whose secondary schooling has not been in English are also required by the university to submit official proof of English language proficiency.
What are the Important Dates for the University of Rochester Admission Timeline?
Much like many of the respected institutions, the application deadlines for admission to Rochester are split into two sections; the Early Decision (ED) admissions deadline and the Regular Decision admissions deadline depending upon when the applicants decides to apply.
For Early Decision admissions, the deadline to submit your application materials to Rochester is November 1. Applicants can then view their Early Decision admissions decision via the online portal by mid-December. A second Early Decision (ED II) deadline is also granted for January 5, with decisions available via the online portal by early February.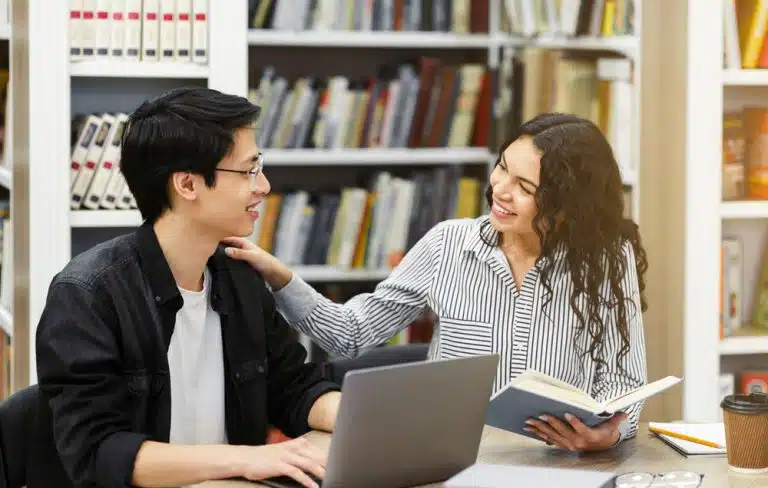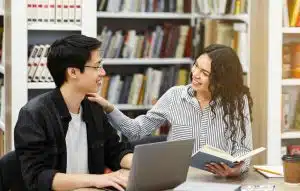 For Regular Decision admissions, the deadline to submit your application materials to Rochester is January 5. Applicants can then view their Regular Decision admissions decision via the online portal by April 1. In all cases, the student must accept or reject the decision within 3 weeks of receiving the notification in order for it to remain valid.
What Students Can Expect
The University of Rochester is a unique institution that offers its students the best of academic and student lifestyle as part of a well-rounded package that is much sought-after by prospective students across the United States and internationally. The U of R is located in Rochester, NY in the state of New York, a city of over 200,000 inhabitants. As such, there is always things to do beyond the campus itself, which also provides a unique student experience.
The setting is Urban. "I love it! It's my dream school. I attend the Eastman School of Music, the renowned music school at the University of Rochester. In my time at Eastman, I would definitely want to pursue a further education of African American History," wrote one student on Unigo. "The courses within this major also cover the elements of music, art, religion, and oppression of the black community extensively. Social justice, awareness, and familiarity with my culture are all things that are extremely important to me, and studying them alongside music would help me grow into a well-rounded, compassionate, and intellectual person."
In order to get more information about the University of Rochester acceptance rate, the campus itself and the entire admissions process, you can email [email protected] or call (585) 275-3221.
Academics Offered
The University of Rochester is unique in that it offers such a wide array of majors and minors to choose from. Overall, the university offers Bachelor of Arts and Bachelor of Science degrees in over 160 different academic specialties, meaning that there is truly something for everyone. Academics at Rochester are divided into its seven schools which are listed below:
The School of Arts & Sciences
The Hajim School of Engineering & Applied Sciences
The Eastman School of Music
The School of Medicine and Dentistry
The School of Nursing
The Simon Business School
The Warner School of Education
Despite its stellar reputation across the board, the University of Rochester is perhaps more popular for certain majors than others. Some of the most popular programs with prospective students at the U of R are: Social Sciences; Biological and Biomedical Sciences; Engineering; Health Professions and Related Programs; Business, Management, Marketing, and Related Support Services; Psychology; Visual and Performing Arts and Computer and IT Sciences.
What Athletic Options are Available?
Rochester University offers a total of 21 varsity sports team – 10 of which are men's teams and 11 of which are for women. The teams, known as the 'Yellowjackets' are listed below:
Men's Teams
Baseball
Basketball
Football
Golf
Soccer
Swimming & Diving
Tennis
Cross Country
Squash
Track and Field
Women's Teams 
Basketball
Cross Country
Field Hockey
Golf
Lacrosse
Soccer
Softball
Swimming & Diving
Rowing
Tennis
Volleyball
Rochester's Notable Alumni
The University of Rochester boasts a large array of notable alumni who have had a huge impact on their respective fields. They are highly distinguished and too numerous to mention them all but some of the most famous names to have called themselves Yellowjackets include:
Robert Forster
Lance Reddick
Debra Jo Rupp
Shirley Jackson
George Hotz
Richard Thaler
Paul Singer
Larry Kudlow
Steven Chu
Brian Daboll
Donna Strickland
Masatoshi Koshiba
Bruce Schneier
E. C. George Sudarshan
Josh Shapiro
Gaining admission to the University of Rochester is sure to be a crucial step in leading a successful life. With its fantastic reputation and the long list of esteemed alumni, Rochester is a dream school for students up and down the United States, as well as overseas. If you feel you have the academic background and personal attributes required to get into Rochester, don't let anything hold you back. Allow us at AdmissionSight to show you how to maximize your strengths and minimize any potential weaknesses so that the college admissions officers at Rochester see you for the fantastic potential you possess.