Duke Interview
How Do You Get An Interview With Duke?
The optional Duke interview with an alumnus is part of the undergraduate admissions process. How do you get an interview with Duke? If a member of the alumni interviewing committee is available in their area, students are matched with alumni volunteers on a first-come, first-served basis after applying. Students who want to interview must submit their application by either the Regular Decision priority interview deadline (November 1) or the Early Decision deadline (December 20). You will be contacted by a member of the alumni interviewing committee by phone or email to set up an interview.
Alumni volunteers will conduct virtual one-on-one interviews for the 2022–2023 admissions cycle. The students should prepare for a 30- to 60-minute Duke interview. Currently, Duke does not have any on-campus interviews with admissions officers.
Due to the bulk of applications from Chinese students received by Duke University, admissions interviews will be conducted via InitialView for students studying in China. To ensure a spot, interested candidates must schedule an interview with InitialView as soon as feasible. For Early Decision, all interviews must be filed by December 1, and for Regular Decision, by March 1.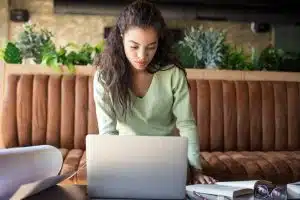 Unfortunately, Duke interviews will not be available to every applicant. Candidates are welcome to submit an additional recommendation in place of the interview if they have not heard back from an interviewer by November 20 (Early Decision) or the second week of February (Regular Decision). If Duke is unable to grant you an interview or if you decide not to send a second recommendation, neither event will hurt your prospects of admission.
What Are the Questions To Expect In A Duke Interview?
Even though attending the Duke interview is optional, you should think about doing so. One of the least regulated and formal parts of the Duke application process is the interview. You will be asked questions about yourself and your application, and you are also welcome to ask questions to learn more about Duke University.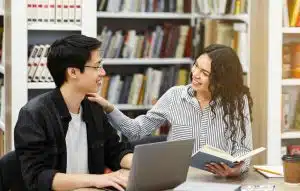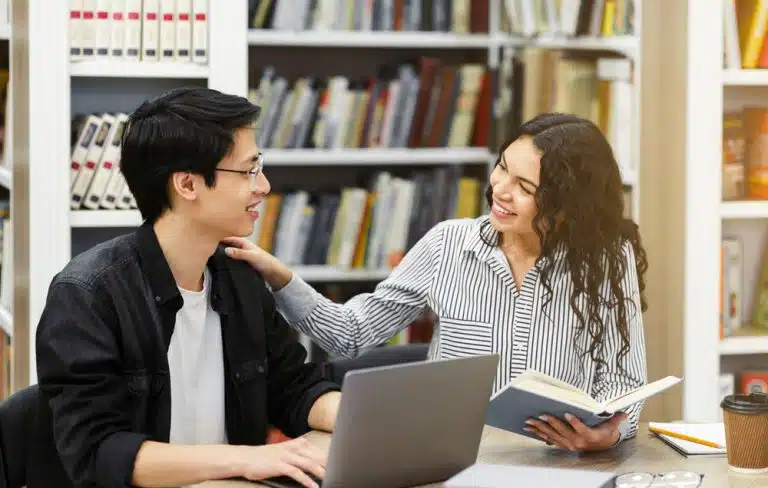 What are the questions to expect in a Duke interview? The most typical questions asked during college interviews are listed below. Here's a breakdown of each query and a sample of how you might respond.
1. How Would You Describe Yourself to a Complete Stranger?
You are asked to discuss your interests, hobbies, and passions in this question. You must show that you're more than just a name on an application. Use this query to demonstrate your personality.
2. What Do You Anticipate Doing in X Years?
You are asked to describe your goals for the future in this question. How will you apply what you learned at their college to the actual world is what the interviewer is most interested in. Likely, you won't be certain of your career path for several years following graduation. However, even a simple description of objectives is a valid response.
If You Are Certain About Your Goals
This should be a simple question to answer if you already have a concrete plan in place. However, you should go into more detail and outline your motivations for choosing the career path you did. What about the field piqued your interest? What do you want to achieve?
If You're Unsure About Your Goals
The interviewer does not anticipate that you will already know your specific job in a few years. When answering this question, it is crucial to demonstrate that you gave it some attention by examining the connection between your future and the school of your dreams.
3. What Propelled Your Interest in Your Major?
Some college students enter their programs of study with little knowledge of the subjects they would be studying. During the Duke interview, you can demonstrate that you at least have a strategy for your time in college. It would be beneficial if you provided an honest response to this question and stated why you chose your major.
4. What Competencies Do You Expect to Gain from Your Program?
Your capacity to evaluate yourself, pinpoint your areas of weakness, and explain how you intend to strengthen them is evaluated by this question. Include one or two key abilities you aim to develop in your response.
5. Do You Plan to Continue Studying?
This is a clearer formulation of query #2. It is fair to state that you are unsure of whether you wish to pursue further study. The most crucial things are that you show that you have given your future some thought and that you answer honestly.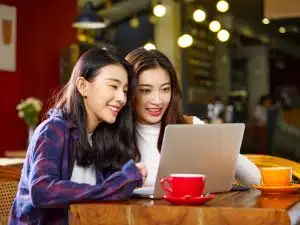 6. What Professional Fields Interest You?
This inquiry examines your interests and determines the programs you would most likely be eligible for. You can focus on two or three careers that are connected to your chosen major.
7. Describe A Difficult Academic Situation You Encountered. What Steps Did You Take To Survive It?
There is no such thing as a school experience devoid of difficulties. You must demonstrate in this question that you have the courage and honesty to acknowledge that you have gone through a difficult experience and any lessons you may have learned from it.
8. What Academic Objectives Do You Hope to Achieve While in College?
You must assess your motivation for your studies and work ethic to answer this question. In your response, mention any specific objectives you have, whether they are short- or long-term.
9. What Are Your Plans During Your Stay at the University?
It might be helpful to do some planning for this kind of question. You should explore the college you applied to, find out about the culture there, what the students take pride in, and even any charitable endeavors or alliances their departments may be involved in.
You must give your response some thought and consideration. Do not just state, "I will do well in school and get good grades." It would be helpful if you listed the precise methods by which you want to support your potential university. Describe a trait or characteristic that makes you stand out from the competition, and then perhaps support it with a story or accomplishment from the past.
What Kind Of Students Does Duke Look For?
How does Duke assess potential candidates? Here is a list of characteristics that Duke specifically seeks in applicants. We will discuss first what kind of students does Duke look for. The first thing Duke looks for are those who have taken challenging academic courses and excelled in them. As a result, they are specifically seeking out individuals who have taken a lot of AP classes and excelled in them.
Duke is one of those institutions that are quite comparable to the Ivies in that they prefer students who are best at one thing, as opposed to those who are the jack of all trades, masters of none. It is much preferable to concentrate your extracurricular activities in one or two niche areas than to try to be a well-rounded student by participating in five or six various activities.
Duke also seeks out students who have won prestigious national honors. Duke has made a significant effort over the past decade to become a much more national school. That puts it on par with Princeton, Yale, and Harvard.
They have specifically targeted their admissions standards to hunt for students who have received national prizes in a variety of fields and subjects. Additionally, individuals who will have an influence on campus both inside and outside of the classroom are sought after by Duke admissions.
Duke cites eight aspects in their admissions process as being "extremely essential," including the difficulty of the secondary school record, class rank, GPA, standardized test scores, application essays, references, extracurricular activities, talent/ability, and character/personal traits. Interviews, first-generation status, legacy status, geographic residence, state residency, religious affiliation, racial/ethnic status, volunteer experience, work experience, and the level of an applicant's interest are all things Duke "considers," even though none of them are deemed to be particularly significant.
The institution is seeking people with a wide range of skills both inside and outside the classroom to assemble a "collaborative community of intellectual explorers." The head of admissions, Christopher Guttentag, said that candidates who stand out from the crowd have both "talent and the inclination to use it."
Before evaluating an applicant's grades, recommendations, and test results, Duke believes that it is important to have a look at their extracurricular activities and essays. The most important aspect of a student's extracurricular activities is proof that they had an impact; this can be demonstrated through volunteering, athletic competitions, or academic competitions. Joining one of Duke's 27 Division I sports teams as an athlete is unquestionably a benefit. Five percent or so of the new students are classified as "recruited athletes."
Does the Duke Alumni Interview Matter?
Does the Duke alumni interview matter? Numerous applicants to Duke's admissions process have distinguished academic records and noteworthy extracurricular/volunteer experiences. The admissions committee uses the interview to sort through candidates and decide if you would succeed at Duke.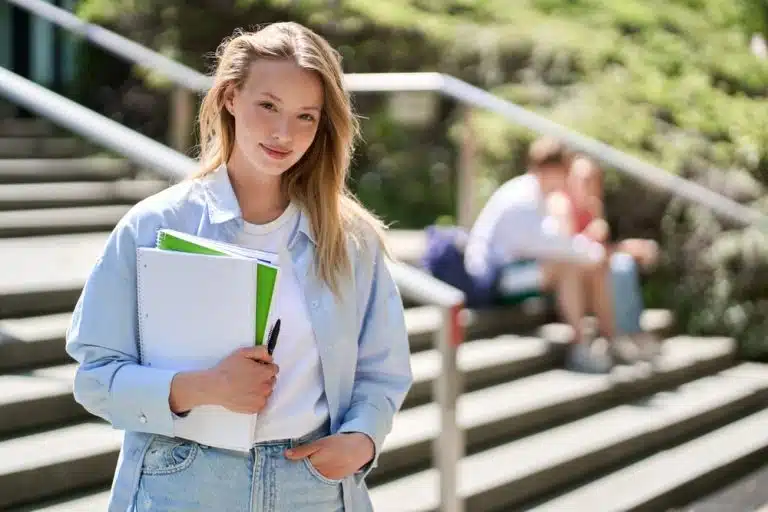 Even though attending the Duke interview is optional, you should think about doing so. One of the least regulated and formal parts of the Duke application process is the interview. You will be questioned by your interviewer, and you are also welcome to ask questions to learn more about Duke University.
Alumni volunteers from more than 200 locations and areas throughout the world conduct Duke interviews. Asking these graduates about life at Duke, both inside and outside of the classroom, might provide you significant insight into their experiences.
How Do I Prepare For A Duke Interview?
Not all colleges consider interviews as a factor that could greatly affect their selection process.  However, it is a chance for you to show what you are all about, introduce yourself to people at the college, and express your interest in attending.  It will be beneficial for you to be aware of what to anticipate and how to get ready. Now, we will answer the query "How do I prepare for a Duke Interview?" with the following guidelines.
Before the Interview
At all times—before, during, and after the Duke interview—be truthful and forthright. Instead of saying yes right away and having to modify the time later, make sure your interview is planned for a time you can make without fail. Be adaptable.
If possible, plan a mock interview with the guidance counselor from your high school, your parents, siblings, or friends. Make sure you practice saying simple things aloud before the interview so you won't stumble. If you are serious about Duke and have other interviews, think about scheduling them beforehand so you can utilize them as practice.
Consider why Duke. Don't let this deter you; be prepared with a concise, compelling response that is also sincere (rather than what you think they want to hear). Don't just skim the admissions page looking for the best-sounding blurb. They are curious as to why you choose to attend Duke. Alumni who have attended there are aware of its excellent academic and athletic programs. Expand on these points and discuss your other reasons for choosing Duke.
Prepare and bring a CV. Most interviewers will prefer to discover more about you during the interview than go through your resume, but it's still a good idea to bring one with you just in case.
Be on time. If you haven't been to the interview site before, go there first and see how long it takes to get there because there's always a potential of getting lost. Having said that, if something does go wrong, try not to panic. Maintain your composure and make sure you update your interviewer.
Prepare your questions. This is your chance to inquire about Duke from a former student. Utilize this chance to allow them to provide their insights and suggestions as well. The ideal job interview develops into a discussion. Keep an open mind when they speak and take notes.
Wear business casual attire. You don't need to wear a suit, but you still want to look your best. Be yourself and dress comfortably, but avoid anything overly distracting or flamboyant, such as garish jewelry or a garish tie. Keep it straightforward; the interviewer will be more impressed by what you say than what you wear.
During the Interview
Make an introduction and keep things informal at first. Be aware of your surroundings, and make sure you are in an area where you both feel comfortable and where there isn't too much noise. Additionally, it is preferable to address the interviewer with "Mr/Ms/Dr." at first.
Be genuine, approachable, and self-assured. The most crucial action you can take during your interview is this. While it's vital to acknowledge that no one is flawless, you also want to give yourself credit for the amazing person that you are.
Before responding to Duke interview questions, take a few deep breaths and prepare your response. Be sure to be succinct and clear, but avoid answering queries too quickly or without sufficient justification.
Pay close attention to the facial expressions and body language of the interviewer. If you say anything that they relate to, go into more detail right away. Consider ending your sentence and moving on if they appear to be tuning you out.
Tailor your interview to Duke's needs. If there is ever a chance to discuss something distinctly Duke-related or to make any other connection to Duke.
Take notes from your interviewer, and pay attention to what they say. Aim to maintain eye contact and refrain from becoming sidetracked by your surroundings, the passing of time, or whether you are eating or drinking. Sit up straight, but keep your speech and demeanor informal. Strike a balance between being at ease and being well-prepared.
Duke University is a highly esteemed institution with a low admittance rate, making it one of the most competitive institutions in the country even though it is not a part of the Ivy League. The Class of 2026 has a 6.2% acceptance rate. Even though Duke is quite selective, you should not worry if you have always wanted to be a Blue Devil. The Duke interview might be one part of your application that could make a big impact on admissions decisions.
Moreover, if you want to boost your chances to get into Duke, AdmissionSight has programs that could help you with the different components of your application. Feel free to set up an appointment anytime for an initial consultation with AdmissionSight experts.