How to Answer Alumni Interview Questions
What is an alumni interview?
What is an alumni interview? How to answer alumni interview questions? Through these interviews, schools and their alumni can get to know you as a person rather than just another applicant. Numerous outstanding intellectuals submit thousands of applications to colleges and universities each year, making it challenging for admissions committees to distinguish between applicants.
Some schools ask their alumni to contact prospective students rather than only evaluating applicants based on numerical information like GPA and test scores. These sessions give applicants the chance to express themselves in ways that may be more challenging to do on paper and that are frequently much more personal.
Questions asked during an alumni interview
The opportunity might present itself during a college interview, or you might know a neighbor who graduated from the institution you've narrowed down. You might even want to use LinkedIn or a social media group to get in touch with and ask questions of college alums online.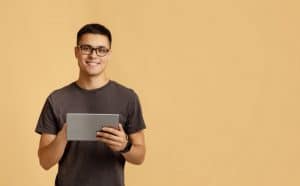 Here are some alumni interview questions from AdmissionSight that you ought to ask them whenever you speak with them:
1. What made you select this college?
One of your first inquiries ought to be this one. This can reveal a lot about the college and the alumnus' own thought process if they had the same priorities as you do now. See what people have to say about the college, their major, the area, and perhaps even rumors they heard before submitting their application.
2. After four or more years, what did you think of the college?
You know why they chose to attend the college, but what did they think of it once they were graduates? Do they wish they had gone to a different school? Or did they enjoy it so much that they were ecstatic? What justification can you give for their response? And if they weren't satisfied with their choice, don't discount the possibility that you might be as well! It still might be the best option for you. Perhaps you should think about speaking with more alumni!
3. Which of the following courses were your favorites?
This is a great question to ask if you intend to major in the same field that the alumnus did. This gives them the chance to go into greater detail about not only their all-time favorite classes but also the ones that may have been the most enjoyable or helpful in terms of their careers.
4. What opinions have you had concerning the campus and extracurricular activities?
Nearly as important as the courses themselves are the campus and the neighborhood. Get the alumnus's opinion on all aspects of campus life, the town, and any activities or clubs they participated in. After all, you might not be happy if the school you're considering is in a big city. Ask them if they can recommend any clubs as well.
5. How would you rate the career preparation program at the school?
There are many ways to respond to these alumni interview questions, such as by mentioning the specific courses that aided in their advancement or the resources available on campus that assist seniors in finding employment immediately after graduation. The alumnus might also discuss how making friends and networking with faculty and fellow students on campus benefited their professional endeavors.
6. What major did you choose, and how did you find the curriculum?
Talking to a former student who majored in the subject you want to study is helpful, but it isn't always the case. However, you might be able to speak with someone who is close to your major. This student could have taken classes in both of his or her fields of interest.
You can still ask questions even if the former pupil you're speaking to has nothing to do with your field of study. Why did you choose that field of study as your major? How would you rate the overall program? Would you advise a different student to enroll in that program? Did your academic advisor support your timely graduation by assisting you in making well-informed schedule decisions?
7. What were your professors' attitudes toward you?
It can be useful to get a sense of the teachers at an institution, both those in your major and those beyond it. The lecturers were considerate, obliging, and informed. Were they cruel or patronizing? They either helped with the assignments or didn't they? Did they seem to understand the subject matter well, or were they struggling?
Although this is only one person's opinion and may not be entirely accurate, they may be able to recommend professors who helped them along the way, had an impact, or even those they would strongly advise you to avoid. Then, you can utilize online tools to determine whether the student consensus fits your alumni's description!
8. Do you have any advice for me if I attend this college?
Lessons about college might not be learned until you're on campus, but since you're standing in front of an alumnus, you might be able to learn those lessons a little sooner! Inquire about their general (and detailed) advice on attending this college. Simple questions like what courses to take to fulfill your general education requirements, which dorms to stay in, and where to find the best food on campus could be answered.
Leaving this alumni interview questions open-ended can be beneficial because it encourages the former student to think creatively.
9. What was the atmosphere on campus like?
The environment in which you will reside for the ensuing four to six years matters. So finding out if it's a fit for you might be made easier by speaking with graduates who have experienced the school atmosphere firsthand.
On the first warm day of spring, do people throw a frisbee around on the grass? After a good snowstorm, is it possible to slide down an icy hill? Be aware of the type of college lifestyle you desire. If you like what you hear about the way of life from alumni, you'll probably enjoy campus life at that school.
10. Make any additional important inquiries.
The former student may have majored in the same course of study as you do. Or perhaps they didn't fully explain what to expect in the dorm quarters. You should use this opportunity to ask them the questions that are most important to you. Or perhaps they didn't fully explain what to expect in the dorm quarters.
You should use this opportunity to ask them the questions that are most important to you. After all, this is your future! Make sure your decision is the right one. What concerns do you have that we didn't cover above?
How to prepare for an alumni interview
How to prepare for an alumni interview? How to answer alumni interview questions? Compared to interviews with admissions officers, college interviews with alumni are frequently more informal and relaxed. On interview day, you should make sure you're at your best. You may present your best self by following this advice for college alumni interviews!
Hold off on scheduling an interview until the school contacts you.
Although many schools request that you refrain from contacting the admissions office regarding an interview, it can be quite difficult to wait to hear if you'll be selected for one or not. Await their call before responding. To have a sense of what to anticipate, you can look up the interview procedure on the school's website in the interim.
Before a college interview, conduct research.
Performing research for school is an essential element of preparing for an interview. Researching the school beforehand demonstrates your interest in learning more and your commitment to enrolling.
Be substantive in your responses, but avoid practicing.
You can start to plan out your interview responses now that you have seen the aforementioned samples. When answering the interviewer's question, think of situations, events, or stories that might show who you are.
Use good manners.
Even though using good manners is always a good idea, it's especially important during interviews. Speak in a professional but kind manner. You generally don't want to say anything during your interview that you wouldn't say to your closest friends.
Put on a nice outfit, but leave the tux or ball gown at home.
Your interview with college alumni isn't the time to test out an outrageous or high-end dress, even if you have an outfit you've been itching to wear out. Additionally, your wardrobe shouldn't be something you often wear around the house and have smeared coffee and ramen on 20 times. The key is balance!
Hold off on summing up your application.
Your interview should support your application rather than simply restate it. Since these interviews allow institutions to get more quantitative information about why you're the ideal candidate, it's unlikely that your interviewer will ask about your GPA or SAT scores right away. Learning alumni interview questions in advance can be advantageous in this aspect.
Don't bring your parents to school.
Every school has a different policy on parent and alumni interviews. However, leaving your parents or guardians at home is generally in your best interests. You should travel alone to demonstrate to recruiters that you are responsible, mature, and competent enough to handle things on your own without the help of your parents.
Show some enthusiasm
People can tell when you look bored or like you'd rather be doing something else. However, you don't have to do cartwheels and handstands on your way to your interview.
Recognize the interviewer's style and adapt to it.
Your alumni interviews will typically feel more like dialogues than interrogations. The setting and the interviewer's attitude, nonetheless, might alter the "feel" of the conversation. Your interview may look different if you're meeting a 40-something alumnus in a posh downtown building than if you're meeting a 20-something alumnus at a little café.
Question the interviewer.
Ask your interviewer the questions that are on the tip of your tongue! You're doing this in part to understand more about the school, and online research can only take you so far in that regard.
If you think you might need help with your alumni interview questions, you might want to talk to experienced college admissions specialists like the ones at AdmissionSight.
In order for students to enroll in the top universities in the world, AdmissionSight has more than 10 years of experience assisting them as they traverse the difficult admissions process. Please don't hesitate to set up a consultation appointment today.