Duke Class of 2025 Statistics
How Many Applicants Did Duke Get for the Class of 2025?
How many applicants did Duke get for the Class of 2025? Duke Class of 2025 statistics showed that admission was more competitive than ever before. There were almost 50,000 students who submitted applications, but only 2,855 were accepted, making the acceptance rate only 5.8%.
A total of 2,855 students have been offered admission into the university; this includes the 841 students who were granted admission in December as part of the Early Decision process. Duke Class of 2025 statistics data disclosed that in the academic year 2021-2022, Duke University received 49,555 applications for undergraduate admissions, which represents an increase of almost 25 percent from the previous year's total number of applications.
When compared to the 39,717 undergraduate applications received the previous year, the number of applications received for the class of 2021 represents an increase of approximately 10,000 potential students.
According to Christoph Guttentag, who is the dean of undergraduate admissions at the university, "This was, by far, the largest one-year increase in the university's history. This was, by far, the largest one-year increase in the university's history."
Due to the pandemic, many high schools have switched to online learning, so the record-setting number of applications was received during an unusual application period. Travel restrictions have also been put into place.
This year, Duke did not require applicants to submit standardized test scores as part of its application process. As a result, 44 percent of applicants did not provide their test scores.
How Many Students Are Enrolled At Duke?
How many students are enrolled at Duke? Duke University welcomed 1,752 freshmen hailing from 48 different states and 85 different countries. There are slightly more than 55 percent women in this class, and 56 percent of the students in this class consider themselves to be students of color. In addition, Duke Class of 2025 statistics shared that ten percent of the students in the class are not native English speakers.
During particular two-hour windows, first-year students who have been accepted to Duke reported to the East Campus. In addition to unpacking, they took the COVID-19 entry test at the Brodie Recreation Center. This is a requirement that must be met in order for their DukeCards to be activated.
After that, students participated in the COVID-19 surveillance testing program offered by the university until the remainder of the semester. On the website of Duke United, you can find more details about the testing programs.
At this time, it is mandatory for all students, faculty members, and staff members to always wear masks while they are inside campus buildings.
How Diverse Is Duke University?
A community that is committed to the values of excellence, fairness, and respect for all members of society can be found at Duke University. As a part of this commitment, Duke actively values diversity in both the learning environments and the working environments they create.
Duke does this because they want to make the most of the varied experiences and skills that everyone possesses. They believe that there is no limit to the possibilities available so long as people understand and celebrate their individuality as well as draw upon it when devising novel solutions to common problems and working toward common objectives.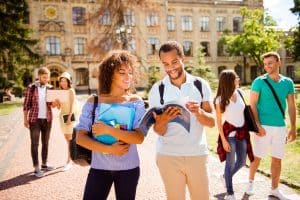 How diverse is Duke University? Let's take a look at the following information regarding the Duke Class of 2025 statistics:
Geographically speaking, the states listed below account for the largest proportion of newly admitted students.
North Carolina
California
New Yor
Florida
Texas
Around 13% of the current student body is comprised of residents of North Carolina and, as is the case with all selective colleges, applicants from less-populated and more remote regions of the country (such as Montana, South Dakota, and Idaho) have a better chance of being accepted.
Duke Class of 2025 statistics showcased the students' ethnic identities as follows:
Asian Americans: 30 %
Hispanic: 17%
African American: 13%
Caucasian: 57%
Native American: 2%
When all students who have been offered a spot in the Class of 2025 are broken down according to gender, the results show that there are more men than women, which is unusual in the postsecondary landscape of today (outside of engineering-heavy schools).
The breakdown of Duke Class of 2025 statistics data according to the various types of high schools:
Public: 60%
Private: 24%
Outside of the United States: 12%
Others: 4%
What Stats Do You Need To Get Into Duke?
What stats do you need to get into Duke? When determining whether or not you will be admitted, your SAT scores, grade point average, and acceptance rate are the three most important numbers. When you take all of these factors into consideration, you can determine the minimum score requirements needed to enter Duke University.
A composite score of 1510 on the SAT is the average at Duke University.
The score at the 25th percentile on the New SAT is 1450, and the score at the 75th percentile on the SAT is 1570.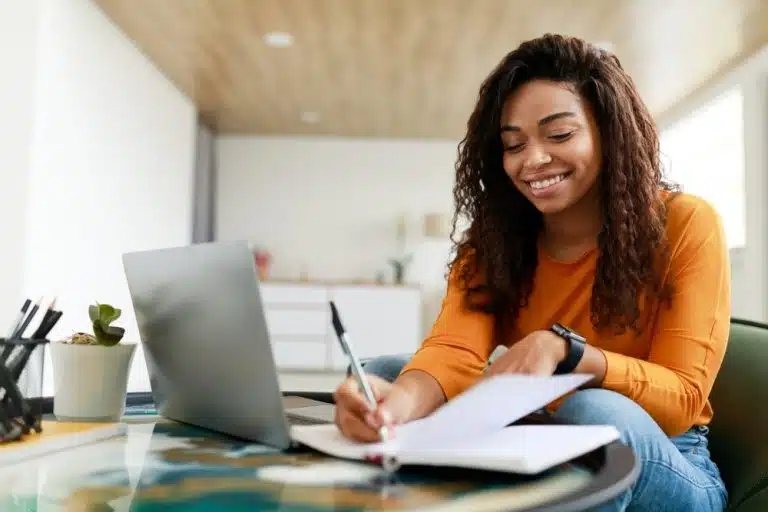 To put it another way, a score of 1450 places you below the average, whereas a score of 1570 places you above the average. A minimum score of 1450 on the SAT is recommended for admission to Duke University; however, the school does not require that applicants have this score in order to be considered.
The following is a section-by-section breakdown of the new SAT scores:
| | | | |
| --- | --- | --- | --- |
| SAT Section | Average | 25th Percentile | 75th Percentile |
| Math | 770 | 740 | 800 |
| Reading & Writing | 740 | 710 | 770 |
| Composite | 1510 | 1450 | 1570 |
Duke Class of 2025 statistics revealed the typical grade point average at Duke is 4.13. The GPA requirements at Duke are therefore extremely difficult to meet.
Duke University requires that you have a grade point average of 4.13, which places you at the top of your class. To compete with other applicants, you will need to have nearly perfect grades in all of your classes. You should also have a substantial amount of experience with advanced academic programs, such as the International Baccalaureate or Advanced Placement.
If you are a junior or senior student, it will be difficult for you to improve your grade point average in the future. If your grade point average is equal to or lower than the 4.13 average for your school, you will need a higher SAT score to compensate and demonstrate that you are ready to tackle the academic rigors of college. You will have an easier time competing successfully with other applicants if you do this.
It is absolutely necessary to have a high SAT score as well as a high grade point average in order to have any chance of being accepted into this school. If you do not meet their requirements for SAT scores and grade point average, you can expect to be rejected without much further consideration.
To be on the safe side, you should aim for the 75th percentile, which requires a score of at least 1570 on the SAT and a grade point average of 4.13 or higher.
This is only the beginning of the difficulties you will face; after this, you will need to impress them with your accomplishments and extracurricular activities in addition to your academic scores. However, if you apply with a SAT score of 1510 or lower, your chances of being accepted into the school are unfortunately quite low.
You are correct, those are very high standards. However, you can still put together an impressive application package even if your numbers aren't quite up to those standards.
If you don't have the grades and scores that Duke's admissions officers expect, you can try to boost your grade by participating in several rigorous extracurricular activities. Duke University "appreciate[s] well-rounded and well-lopsided students that will make an impact on our campus and in our community," as stated on the website of the university's admissions board.
The academic rigor of an applicant's secondary school record, class rank, tgrade point average, their scores on standardized tests, the application essays they submit, the recommendations they receive, their extracurricular activities, their talent or ability, heir character or personal qualities are the eight criteria that Duke considers to be "very important" in their admissions process.
Interviews, first-generation status, legacy status, geographical residence, state residency, religious affiliation, racial/ethnic status, volunteer experience, work experience, and the level of an applicant's interest are some of the factors that Duke "considers," although none of these factors are rated as "important."
The university's goal is to create what it calls a "collaborative community of intellectual explorers," and to accomplish this goal, it is searching for individuals who have a diverse set of skills both inside and outside of the classroom.
According to Christopher Guttentag, who is in charge of admissions, candidates who stand out from the crowd have "talent and the inclination to use it." Before taking into consideration an applicant's grades, recommendations, or test scores, Duke examines the applicant's extracurricular activities and any essays they have submitted.
The evidence that a student has made a genuine difference in the world is the most valuable aspect of their extracurricular activities. Students can demonstrate this in a variety of contexts, including academic competitions, athletics, and volunteer work. Being recruited as an athlete to join one of Duke University's 27 Division I sports teams is certainly advantageous for prospective students. A little less than five percent of first-year students are considered to be "recruited athletes."
Advice for Those Who Want to Apply to Duke
If you want to increase your chances of getting into Duke University and joining the more than 50,000 other applicants for the next admissions cycle, you should know the following:
It is essential to take note that Duke University's provisional test-optional policy will continue to be in effect for the 2022-2023 admissions cycle (Class of 2027).
As a part of the admissions process, alumni interviews with Duke are available to applicants, but they are not required. When your application has been received, you will be matched with a local alumni interviewer on a first-come, first-served basis. This will occur after you have submitted your application. There is no opportunity for an applicant to have an on-campus, evaluative interview with a Duke admissions officer during the interview process. Interviews typically last between 30 and 60 minutes. In the end, not every student is allowed to participate in an interview; those students who are not granted this chance are given the opportunity to include an additional recommendation along with their application.
Duke does take "demonstrated interest" into consideration, which is why it is essential to get in touch with the admissions office, connect with people on social media, and (once COVID-19 is no longer an issue), visit the campus or meet Duke representatives at college fairs in your area.
Ensure that you give the required supplemental essays for Duke University a sufficient amount of both your time and effort. In the cycle that took place in 2021-22, there were three prompts: one that was obligatory, one that was ostensibly optional but was in fact obligatory, and one that was specific to members of the LGBTQ community.
What Is So Special About Duke University?
If prospective students are interested in attending the most prestigious institution in the United States, they should strongly consider applying to Duke University. In 1836, Duke University was founded as a Quaker and Methodist seminary. Since those humble beginnings, the university has developed into one of the most prestigious educational institutions in the United States.
What is so special about Duke University? Duke University, which is located in Durham, North Carolina, is home to a marine laboratory, a chapel that was designed by the African-American architect Julian Abele and Horace Trumbauer, and a medical center that is known all over the world.
The alumni of Duke University include notable people from a wide variety of fields. Duke University is where the careers of former President Richard M. Nixon, former Senator Elizabeth Dole, and former President Ricardo Lagos of Chile all began. In the fields of physics and chemistry, the University is responsible for producing five Nobel Laureates, and it has also produced fifty Rhodes Scholars.
William Styron, Anne Tyler, and Elizabeth A. Fenn are three of the literary greats who graduated from Duke University and went on to win the Pulitzer Prize.
Duke University is the alma mater of a number of high-ranking executives in the Fortune 500, including Apple CEO Tim Cook, Bear Sterns Executive Chairman Alan Schwartz, NBA Commissioner Adam Silver, and General Motors CEO Rick Wagoner, among others.
In addition, Duke University is a sports powerhouse, having won multiple NCAA championships in a variety of sports over the years. Some athletes who competed for Duke University went on to have successful careers in professional basketball, football, and baseball, including Olympic medalist Abigail Johnston, National Basketball Association Champion Kyrie Irving, and Hall of Fame quarterback Sonny Jurgenson.
Duke University is not technically considered to be a member of the Ivy League because it competes in the Athletic Coast Conference (ACC). The University of North Carolina at Chapel Hill and Wake Forest University in Winston-Salem are its primary athletic competitors; Harvard and Yale are not among them. Both schools are located nearby.
However, the admission requirements and academic rankings for Duke University are on par with, and in some cases even higher than, those of many other official Ivy League members.
The institution is proud of its long and distinguished history of producing award-winning individuals in a variety of fields, including winners of the Nobel Prize, CEOs of Fortune 500 companies, and others. Due to the fact that the ACC is widely regarded as being a significantly more difficult athletic conference, the Duke Blue Devils have won a greater number of athletic championships than any of the schools that participate in the Ivy League.
If you are accepted, the high level of prestige that is associated with Duke University will make it possible for you to pursue many different opportunities. You will not only receive an education of the highest caliber from highly experienced faculty members, but you will also be encouraged to pursue your interests, ambitions, and curiosities in whatever direction they may take you.
Mentorship programs and other activities, such as the Focus Program, are two of the ways in which Duke University assists high school students in making the transition from high school to college as painless and straightforward as possible. You will take classes that will assist you in developing the critical thinking and communicative skills necessary for the remainder of your undergraduate degree, and these classes are designed to set you up for success as a first-year student.
If you are one of the students who consider Duke as your top-choice school, you might feel that being admitted to Duke is impossible. However, with AdmissionSight's expertise, together, we can boost your application and raise your chances of getting into the university. Feel free to reach AdmissionSight and schedule an initial consultation with us.